How Norman Stein, a long-time teacher in Winnipeg Jewish schools transitioned into an enventful career in the music business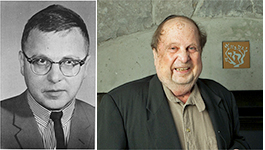 By BERNIE BELLAN
In May 2021 I began what was supposed to have been a two-part story about the life of a man, Norman Stein, who left an indelible impression on so many Jewish students during his teaching career in the Jewish school system, which began in the 1950s and ended in 1967.
But – I've long been a procrastinator; it's taken me over two years to return to Stein's story.
Now 91, Stein left Winnipeg many years ago, but he still recalls his years teaching here – at the Talmud Torah, Joseph Wolinsky Collegiate, and the Rosh Pina Hebrew School, with great fondness.
When I published that initial story about Stein's teaching career, which I began by delving into his childhood growing up first on Pritchard Avenue, later on Redwood, and finally on St. Anthony, I attempted to transcribe a line in Yiddish that I had recorded Stein as saying, but I mangled that line.
Here again is the anecdote Stein related about one time when he had wandered off on a Friday evening into the Ukrainian Labour Temple on the corner of Burrows and McGregor:
"Anyway, one Erev Shabbes – I was three or four, I snuck into the theatre and the manager asked me who I was looking for?
"I told him I was looking for my mommy. He said, 'You just sit here', and the next thing I know I'm watching the Priscilla Lane sisters playing tennis in their white shorts. I remembered that.
"The manager called me out and said, 'Your mother's here now.' And I wondered, how could that be? because my mother doesn't even know I'm here. I go out and there's my mother and Mrs. Rubinfield, who ran a grocery store a few doors down, and had a pay phone – which they avoided using on Shabbes – but they called the police and the police asked, 'Is there a favourite place he likes to go?' and my mother said I like to go to the movies, so the police said: Maybe he went to the Labour Temple.'"
As Stein explained what happened next, when he was confronted outside the Labour Temple by his mother, Mrs. Rubinfield, and a "Bobby" who was with them, in addition to being scolded for wandering into the movie theatre, the Bobby added: "And you didn't even pay", to which, Stein said he answered (and remember, this is a four-year-old) – and this is the line I got completely wrong: "M'tur nisht trugen kein gelt oif Shabbes" – "You mustn't carry any money on Shabbes."
It may have taken me 26 months for me to correct that adulteration of the Yiddish language, but when I contacted Stein again recently to ask him whether he'd be willing to continue with the story of his Winnipeg years, the first thing he told me is how miserably I had failed in trying to transcribe that line.
Despite that very grave error, however, Stein did tell me that he quite enjoyed the May 2021 interview piece. I told him that piece also evoked a very strong and warm response from many of his former students and that many of them had told me they were very much looking forward to the sequel.
I ended the first part of my story about Stein by noting that, in 1966, he was involved in a very serious car accident when his car was rear ended by a truck. He said, "That's a period I don't remember well… I was in a coma for some time. I was a nervous wreck. My doctor suggested I go to some place relaxing, so I went to Hollywood."
Thus began the next chapter of Norman Stein's life, which we now take up here:
Stein was working for RCA Records in the A&R (artists & repertoire) department. One day a young, barefoot Black girl came in with a demo tape. She said her name was Natalie Cole (daughter of Nat King Cole).
Stein asked her why she didn't take her demo tape to Capitol Records, since that's where Nat King Cole had a recording contract? "She said she didn't want to be attached to his apron strings," Stein explained.
Apparently though, Natalie Cole was upset with Stein "and she stormed out of there." I asked Stein whether there were any other memorable moments from his time in California, and he mentioned that he was still in the United States during the time of the Six-Day War in June 1967.
"The Israeli Philharmonic was touring in the States at the time and I did some PR for them. There was a celebratory concert at the Hollywood Bowl and the guest artist was Jack Benny."
While he was still in California, Rabbi Witty, who was the then-principal of the Talmud Torah and Joseph Wolinsky Collegiate had phoned Stein and had asked him whether he would be prepared to resume teaching the humanities courses that he had taught to students in Grades 7-12 at JWC for years, including courses in the history of music and the history of art, philosophy, and library science.
I remember taking Stein's course on the history of art. Part of the course was devoted to a study of architecture. Stein recalled how enthusiastic so many of the students in my particular class were when he gave us an assignment to "take photographs of sites in Winnipeg that would be comparable to some in Ancient Greece by the way they photographed."
Stein did resume teaching those courses in the fall of 1967, but when he asked to take a leave of absence to attend various music conventions, Tamara Wiseman, who was the vice-principal of the Talmud Torah at the time thought that "it wasn't fair to the students that I had to leave town to go to conventions to pursue a career in music," and without even being given a chance to say good bye to his students, Stein was told that he should just "leave."
I said to Stein that I had heard from someone by the name of John Einarson, who is arguably Manitoba's foremost music historian – and who gave a brilliant presentation during a recent Jewish Heritage Centre event titled "The Soundtracks of our Lives" about Jewish musicians in Winnipeg through the years, that Einarson had worked for Stein at a time when Stein was selling records out of the back of Strain's Camera Store on Portage Avenue.
I asked Stein whether he began doing that around the time his teaching career ended (in 1967)?
"We couldn't get into Polo Park (because Polo Park wouldn't allow a record store at that time) so we opened in the back of Strain's (which was owned by the late Manny Wiseman. One of Manny Wiseman's sons, Bob, went on to become one of the founding members of Blue Rodeo.)
"People were only going up to the camera department and we rarely got anyone coming into our section," Stein observed.
In 1969, Stein made the move that was eventually to lead to a 10-year period when he achieved his greatest recognition in Winnipeg – with the opening of the famed Opus 69 record store.
"There was space above Clifford's Ladies Wear "(at 412 Portage Avenue, the corner of Kennedy and Portage), Stein continued. (Cliffords was owned by Johnny Pollock. One of Pollocks' sons, Harold, went on to become a renowned classical guitarist.)
Thus began Opus 69. Around the same time Stein became host of a nightly program on CKY FM called "Now Flower." Randy Moffat was the owner of CKY at the time and he was so impressed with the program – and the number of different recordings that Stein was able to play that CKY "even put a console in Opus 69 with live broadcasting by a DJ between noon and 6 pm."
I remarked that I remember well that second floor location for Opus 69 and how popular it was.
Stein suggested "that small location became the most popular record store in Winnipeg."
In a 2016 article for the Free Press, John Einarson wrote about the huge impression Opus 69 made on music fans in Winnipeg when it first opened: "Once Opus 69 opened in the spring of 1969 on Kennedy Street just south of Portage, above an optometrist's shop, it became my destination for music. Opus 69 specialized almost exclusively in rock music and had the most extensive selection in the city, including imported recordings, as well as listening stations to sample before you purchased.
"I remember the first time my friend and I did that, never having used headphones before," recalls Grant Edwards."We were busy yelling to each other until one of the workers asked us to please stop yelling as no one else in the store was listening to headphones."
Unfortunately, while owner Norman Stein had great taste in records, his business acumen was wanting, and when Opus 69 moved to the more spacious ground-floor store on Kennedy north of Portage in the early '70s it was under new ownership. However, it continued to boast a wide selection and knowledgeable staff."
Around the same time that Stein was running Opus 69 he also had a company called "Campus Records Distributors," which sold records to university bookstores across Canada. Campus Records was eventually bought by Deutsche Grammaphone.
As John Einarson noted, "Opus 69 moved to a new location on Kennedy Street (across from what used to be the Town and Country), but by the early 1970s Norman Stein was no longer the owner." (He told me, during our interview, that he didn't want to get into what happened with the business. Suffice to say that, by 1979, Opus was in receivership. Stein had long been out of the picture when that happened.)
Stein said that he remained in Winnipeg with his ailing mother until she passed, in 1980. Shortly thereafter, he moved to Vancouver. He did talk about his career in Vancouver, but I said to him that I preferred to keep the focus on Winnipeg.
Before our conversation ended though, Stein said he wanted to tell me one more story from his childhood – when he was about four. The story had to do with the quaint Jewish custom of "shlogn kapores," during which on Erev Yom Kippur a chicken (or a rooster) is waved over one's head and one's sins are transferred to said chicken or rooster.
Here's how Stein described how the ritual was practiced in his home – and what happened one year: "You have a tablecloth over a table, you take the live rooster and swing it around your head and say certain prayers from a Siddur (prayer book). When you do that you put the live rooster under the table, then you take it to the shochet for Yom Tov.
"Well, this rooster kept pecking at my wrists and hurting me but I was holding on tight, so I threw the rooster under the table. When I pulled it out, it had a limp neck. It was dead. I bawled my head off because it meant the rooster could not have absorbed all my sins. My mother was upset because she didn't have a tarnigol (Hebrew for rooster) for Yom Tov."
I asked: "Because it wasn't slaughtered properly?"
Stein replied: "How could it be slaughtered? I choked it to death. It had an overdose of sins!"
I said to him that so many of his former students offered reminiscences, both in our newspaper and in the Facebook group "1950s and 60s Winnipeg Jewish Students", about his having been their teacher, that I wondered whether he would be amenable to hearing from former students.
I mentioned to him that one of the contributors to that Facebook group was David Steinberg. I asked Stein whether he had ever had Steinberg as a student? That led him to tell this story:
"When I was teaching in the Rosh Pina Hebrew School the synagogue youth group had socials and David performed his jokes on stage. As I was teaching him, he knew, as an opportunist, that I had some connections with Chicago. He wanted to go to Second City – the famous comedy thing. He could not get in, but he could if he was a yeshiva student. So I wrote a letter to the yeshiva on his behalf and he got accepted into the Hebrew Theological College (from where Stein had also graduated) and, after that the Rosh Yeshiva said to me: 'So where is your David Steinberg?' He disappeared after a while and Second City had rented in the Jewish community centre across the street from the yeshiva. I never saw him again until one year – it was around 1970, I went to Greenwich Village and saw a poster for a folk music group. At the bottom it said 'opening act: David Steinberg.'
"A door opened and who comes out but David Steinberg? I said 'Dudi?' and he said, 'Uh, your face is a little familiar…Oh yes, Norman, here's my business card and we'll have coffee in my private apartment ….and I never went to his apartment."
I asked Stein whethe he would be amenable to my putting his phone number into this article so that former students could get in touch with him.
Although each time I've phoned Stein, we've had very pleasant conversations, I'm not sure whether he would have the stamina to engage in phone convesations on a regular basis with former students. Still, if he's tired or preoccupied doing something else, I'm sure he would let anyone know. And, even though he says he has trouble remembering things, I certainly didn't find that to be the case. Stein did say that he wouldn't have any objection to my putting his phone number into this article, so here it is: 1-604-269-0961. Remember, he's in Vancouver, so bear in mind the time zone that he's in if you do plan on calling him.
Jerry Seinfeld may be one of the world's most famous comedians now, but in 1987 he didn't win over an audience at the Rosh Pina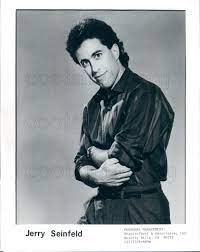 By BERNIE BELLAN Jerry Seinfeld played at the Canada Life Centre to a large crowd on Friday evening, September 22 – and was generally well received, although I noted that there was no mention of his being here in the Free Press – either before or after his appearance.
By now we're all quite familiar with Seinfeld's style of "observational humour," in which he talks about everyday matters, but notes the actual weirdness in so much of what passes for normal.
His delivery was flawless – never once stumbling over a line even as he was on stage for almost a full hour.
And, as a stand-up comic who refuses to resort to using the "f" word, which seems almost mandatory among so many comics these days, Seinfeld relies upon his ability to articulate rather than punctuate.
Still, as much as Jerry Seinfeld may be a "bit shot" these days, as Frank Costanza would have referred to him, in 1987 Seinfeld received a decidedly cool reception when he played to a mostly older audience at a Hadassah event held at the Rosh Pina.
Following is my late brother Matt's account of Jerry Seinfeld's appearance at a May 1987 event:
Comedian Gets Cool Response at Hadassah Event
May 14, 1987
By MATT BELLAN
Winnipeg Hadassah-WIZO raised more money for its network of Israeli children's villages through the 46th annual Men's Youth Aliyah Dinner at Rosh Pina Synagogue May 6.
But comedian Jerry Seinfeld, the featured entertainer, got a generally cool reception from the several hundred dinnergoers.
Seinfeld, 33, has appeared on the Johnny Carson and David Letterman shows, and has a gift for a certain kind of off-the-wall humor.
"Weird" material about cows running away so they won't be turned into hamburgers for McDonald's Restaurants, or clothes twisting together in a kinky way in the washing machine might go over with a college age audience watching a late-night TV talk show. But they didn't work for Seinfeld at the Rosh Pina where many in the audience were decades older than 20.
He tried to tune in to the Rosh Pina crowd with a few jokes about elderly people: "My parents moved to Florida this year. They didn't want to, but they're in their 60s, and that's the law."
Seinfeld cracked another joke about his parents feeling "the thermostat is their area. I didn't dare to touch a thermostat until I was 28 years old. "
HEAVY NEW YORK ACCENT
But some in the audience muttered that they couldn't understand his stage patter because of his heavy New York accent, and the way he slurred his words and talked quickly.
The most laughs came when somebody backstage dimmed the auditorium lights.
"Oh, we're going show business," Seinfeld said, sarcastically.
But the room grew dimmer and dimmer, leaving even the comedian in shadow. And he impatiently shouted offstage:
"Just leave the lights alone."
Remembrance of Rupertsland Avenue – 1950 to 1975

By BRIAN M. GILFIX Cote Saint-Luc, Quebec September 18, 2023 I have read with interest in various past issues of the JP&N (Sept. 16 and 20, 2019, Sept. 30, 2020, and Nov. 10, 2021) descriptions of streets or blocks where all or most of the houses were occupied by Jewish families. (Ed. note: All those stories – about McAdam Avenue and Bredin Drive, can be found on this website. Simply go to "Search archive" and enter the name of either street. The entire issue in which the story about that street appeared will show in the search results.)
This was not all that unique in the 1950s and 60s, especially with the Jewish population of Winnipeg peaking close to 20,000 individuals during that time. During the immediate post-war years, individuals and families were leaving the Magnus and Flora Avenues with their wooden shuls and moving more northward to the then developing West Kildonan and later developing Garden City areas. This was reflected in the establishment of shuls (Rosh Pina, 1952; Bnay Abraham, 1958; Chevra Mishnayes, 1965) and schools (Talmud Torah, 1952) in the area.
Rupertsland Avenue was a new street developed in 1950 by Edward Rosenblatt. The street name obviously echoes the name given to the territory draining into Hudson's Bay , which was called Rupert's Land. Looking at the actual mortgage documents, houses cost about $8450 for a bungalow (1 storey) while a cottage (2 storey) cost about $2000 more. By the mid-2010s the value of a bungalow style house had increased thirty-fold in value. The street changed appearance somewhat over the years with some upgrades – paving of the back lane (1950s) and planting trees on the front boulevards (1960s).
I grew up on Rupertsland Avenue in the 1950s and 60s. Then, in the block stretching from McGregor St. to Parr St. and comprising about 50 houses, over a third of the houses were occupied by Jewish families. Most were tradespeople or small business owners. None of that generation were professionals. Then, your neighbours were also your friends with whom you socialized. For example, my parents belonged to a bridge club on the street, comprising amongst others the Stollers, Brasses, Bogaches, and Jacobsons. As few trees were planted, we, the neighbourhood children, played across the front lawns of neighbouring houses, effectively making one long field.
The children (including myself) walked to the local schools regardless of the weather: Victory, what was then known as Jefferson Junior High School, Garden City Collegiate, and Talmud Torah – affecting the school demographics such that on major Jewish holidays the public schools "shut down."
We had deliveries from the milkman and bread man. The street was visited by vendors selling eggs and, on one occasion early on, vegetables from a horse drawn wagon.
From my memory, I have provided a list of the Jewish families that lived on the street during this period. I have also given a few short vignettes of some families as I remember it from my then youthful perspective aided by information gleaned from the JP&N and Google. I apologize for any errors in advance. I should note that of the families listed here, with rare exception, the parents have passed away. In some instances, I have noted the year of passing.
565 Rupertsland – Stoller. He was an accountant or bookkeeper. He and his wife had a son & daughter, Elaine (?).
517 Rupertsland – Name unknown.
513 Rupertsland – Kesten. Their son Cyril currently resides in Vancouver.
509 Rupertsland – Tennenhouse – Sam (d.2001) and Gertie (d.2014).
They had four children: Karen, Ronnie, Marsha, and Kenny. He farmed with his brothers during the summer and had a small machine shop in the basement in winter where he made house numbers. They were long time friends of my parents. They had a "bogey man" is their basement, actually an old coal style furnace. The oldest daughter would bang on it to make the "monster" noise to frighten the kids. They were perhaps the first family to leave Ruperstland for the then new Garden City. I believe some family members still live in Winnipeg, but the son Ronnie lives in Toronto.
505 Rupertsland – Gilfix (us) – We were Joseph (d.2014), Betty (d.2021), Debbie (Edmonton) and myself (Montreal). My parents moved to a new home on Rupertsland in 1950 from the Carmen Apartments on Burrows, which is still standing, leaving behind a walk up and ice boxes. The years saw a transition for heating the house with coal to oil to gas. My sister left for Edmonton to attend university, later married there, and has lived there since. My journey was more peripatetic, moving in 1975 to London, Ontario to pursue my PhD, followed by a post-doctoral fellowship at Harvard Medical School, and finally returning to Canada and McGill University to pursue my MD degree and specialty training. I married in Montreal and have been on staff at the Royal Victoria Hospital in Montreal since 1993. Due to age and infirmity, my parents finally left Rupertsland in 2014. I believe my parents were the last Jewish family on the block and street when they finally left.
501 Rupertsland – Dutkevich – Ann Dutkevich (d.2000), husband Nick, daughter Sally and son Joe. She was affectionately known to us as "Mrs. D". She was very kindly. Once, when my sister decided to "run away," she packed her bags to move to Mrs. D. next door.
I believe the children still live in Winnipeg. Their house was later purchased by another Jewish family, the Greenholtzes (daughter Faye & son Joey). He was a tailor and both he and his wife worked in the garment factories. The parents later relocated to Toronto to be closer to their children.
493 Rupertsland – Gabor. They had a son, Brian.
489 Rupertsland – Name unknown.
485 Rupertsland – Bogach – Frank and Ann, her mother, and son Howard. Frank with his brothers ran Tasty Seeds located on Alfred that they had inherited from their father. Howard was recently profiled in the JP&N (August 16, 2023).
469 Rupertsland – Bogach – Maurice & Goldie Bogach and their daughters, Mindy and Evy. The parents played bridge with my parents and he owned Tasty Seeds with his brothers. I believed their children still reside in Winnipeg.
465 Rupertsland – Rodin. One of their two sons, Greg, is a lawyer in Calgary.
461 Rupertsland – Brass – Abe and Rose Brass and their children. Following his passing she moved to Vancouver to be closer to her children, where she later passed away.
516 Rupertsland – Plosker – Max and Bertha Plosker, daughter, and son Erron. The family owned Direct Home Furniture
512 Rupertslsand – Spiller – Jack and Ailenne and their children, Harley, Susan, Sari, and Deborah. I believe some of the children still reside in Winnipeg.
508 Rupertsland – Terhoch – Kurt & Pearl. He was an electrician. They had two sons, Leonard and Marvin, and a daughter, Cheryl. The oldest son, Marvin, was at one time a producer at CBC Winnipeg.
504 Rupertsland – Jacobson – Anne, Nat (d.2002), son Gary and daughter Arlene. Nat had a part job running the projector in movie theatres. At 106 (!), Ann is probably the last living individual of the generation that first moved onto Rupertsland Avenue. She currently resides at the Simkin Centre. Gary still lives in Winnipeg.
496 Rupertsland – Chodiker. One son, William (Bill), is an allergist, now retired, who lives in London, Ontario.
476 Rupertlsmand – Golubchuk – Samuel (d.2008) and Dora and children, Percy and Miriam. I believe they were the last Jewish family to move on to Rupertsland. Samuel was at the centre of a controversial legal battle dealing with the question of who has the right to make end-of-life decisions. This case was widely written about.
468 Rupertsland – Beloffs
Lastly, at the end of the street, there was a corner store (700 McGregor) run successively by Jewish owners, Mandel and later Slutsky.
Interestingly according to my late mother, Paul Snider of Dorothy Stratton murder fame, apparently lived on Rupertsland Avenue for a period of time.
Rupertsland was not a Jewish island in West Kildonan. Immediately behind my parents' house across the back lane on Enniskillen Avenue, there were the:
Bokauts with sons, Barrie and Brad. I remember walking back home with Barrie and his father from the Bnay Abraham synagogue on Shabbat mornings. Barrie went on to work for Foreign Affairs Canada. I believe Brad still lives in Winnipeg,
Lezacks whose son, Jack, is a hematologist in Winnipeg, and
Este and Morris Katz. Their sons, David and Philip, tragically past away at early ages.
On Smithfield, there were other Jewish families such as the Senenskys and Gorewiches (my father's brother-in law and sister).
Over the decades the ethnic and religious composition of Rupertsland Avenue changed as the original inhabitants aged and they and their children moved to other areas. Many of the children left Winnipeg – often to Calgary, Edmonton, or Toronto. Consequently, the demographics and character not only of the street but also of the local schools, institutions, and West Kildonan have changed. On Rupertsland at its peak, probably a third as many Jews lived there alone as compared the number of Jews now living in the entire West Kildonan area (205) according to the latest census. Consequently, many of the local Jewish institutions have moved, closed, or amalgamated. When my parents, being the last Jewish family on that block of Rupertsland Avenue, finally left in 2014, it marked the end of an era for the street.
Individuals like Jonathan Strauss, who stayed in Winnipeg rather than leave when opportunity beckoned elsewhere, are key to sustaining the vibrancy of our community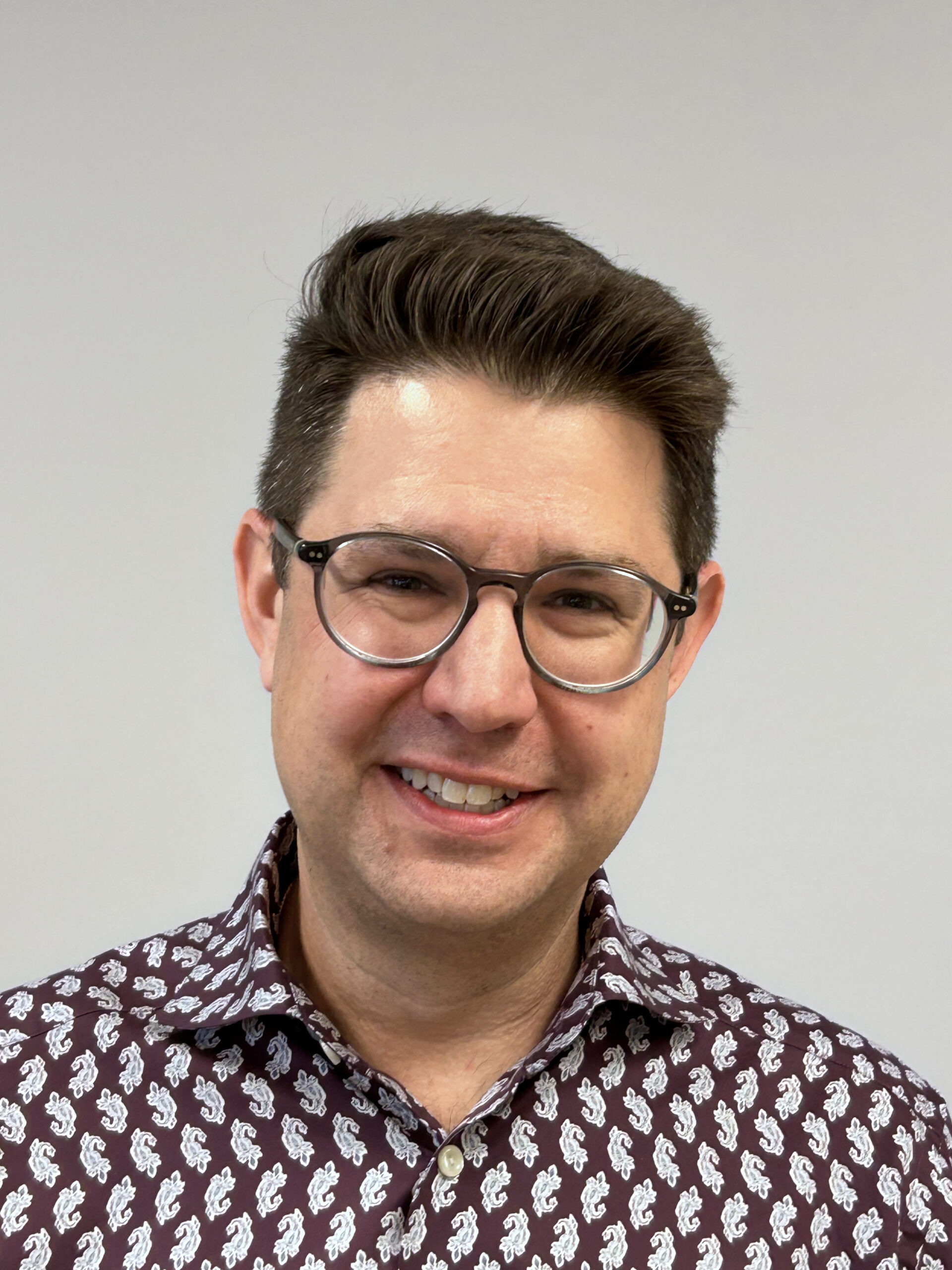 By BERNIE BELLAN In the September 27 print edition of The Jewish Post & News I wrote an article showing how much inflation has had a very negative effect on the amounts that our Jewish Federation has been allocating to the 12 beneficiary agencies of the Federation.(You can read about those cuts elsewhere on this website.) What I wrote in the print issue is that the fact that the Federation has had to reduce allocations to the agencies this year by over $200,000 brings home a point I have been making for years, which is that the demographics of our Jewish community are changing considerably – and not for the better.
In years past the Federation could count on increased contributions to the Combined Jewish Appeal from one year to the next and the beneficiary agencies could expect to receive at least as much in allocations from the Federation as they had the previous year.
And, although there was a slight increase in the total amount raised by the CJA this past year over the previous year, the amount raised in the 2022-23 campaign was only $50,000 more than what had been raised in the 2021-22 campaign.
As I also noted in my article reporting on the decrease in allocations to agencies in our last issue, the Federation had been able to increase allocations to the agencies in the previous two years only by dipping into its reserve fund to the tune of $100,000 both those years – and that was not sustainable on an ongoing basis.
Yet, the impact of the cuts to agencies will not be nearly as severe as one might have expected for two reasons: As I also noted in my article in the September 13 issue, there was a substantial increase in grants given by the Jewish Foundation this past year. Secondly, many of the beneficiary agencies have established endowment funds that have been yielding returns such that they have been able to mitigate to some extent the impact of the cuts that have now been imposed by the Federation.
Certainly, the financial health of our community institutions is not in immediate jeopardy as a result of decisions that have been made by planners in the past, also thanks to the generosity of donors who have now passed on but who left substantial gifts either directly to the Jewish Foundation or to many of the agencies,, as the case may have been.
But, what of the future? Our Jewish community is an aging community and, while there has been an influx of new blood over the past 30 years, many of the members of the Jewish community who could be counted on to provide financial support for community institutions have disappeared from the scene. In many cases their children are continuing to provide that same level of support – but one wonders whether that will continue very much longer?
Further, there has been an ongoing exodus of Jewish Winnipeggers over the years to other cities – which has only been exacerbated in more recent years by many older – and now retired members of our community, moving to other cities to be closer to their children and grandchildren. While I can't pin a specific figure as to how many Jewish Winnipeggers fit into the category of ex-Winnipeggers, anecdotally I have been at the receiving end of a constant stream of phone calls or emails over the years from subscribers asking me either to change their address to another city or, as is often the case, simply cancelling the paper when they leave Winnipeg.
That is why it was so refreshing to hear from one young member of our community who chose to stay in Winnipeg when he could easily have made the move to another city when opportunity beckoned.
That individual is Jonathan Strauss, who was the recent guest speaker at the Remis lecture forum, held weekly at the Gwen Secter Centre (and which will be going until the end of October this year).
Jonathan told the audience at the Gwen Secter on Thursday, September 21 how he's managed to succeed as an entrepreneur in a wide variety of fields, all the while maintaining his residence in Winnipeg, even while servicing clients in many different cities.
His foray into the business word began when Jonathan was only 16, in 1995, he observed – after just having completed Grade 10. He first started working for a publication known as the Computer Post, and when the owners of that publication found themselves in financial difficulty Jonathan had the courage to dare to offer to buy the business from them – which he did.
Still in high school, but now with an entrée into the world of computer retailing through the Computer Post, Jonathan began to organize a computer expo for computer manufacturers and retailers to showcase their products.
Possessed with a formidable communication ability Jonathan was able to transition from organizing annual computer expos to an entire world of event management, under the name Strauss Event Management.
In time, moreover, Jonathan's networking skills allowed him not only to develop a thriving event management company, but also to begin providing management services for many non-profit associations to the point where his company now provides those services for 13 different associations.
In describing how he came to acquire such a keen ability to network, Jonathan paid particular tribute to Brian Scharfstein, who served as a mentor for Jonathan in the early years of his company. He also mentioned Steve Kroft as someone who has provided great advice over the years.
At the same time Jonathan has been eager to participate in volunteering within the Jewish community, he said, including serving on the boards of Gray Academy and the Asper Campus (were he is the Gray Academy representative on that board). As well, he noted, he has been active in the Rady JCC Sports Dinner for many years.
Jonathan Strauss is not unique in his having decided to remain in Winnipeg, fashion a successful career as an entrepreneur, and play an active role within the Jewish community, but for every Jonathan Strauss I could probably name a great many others who didn't stay in Winnipeg.
I remarked to Jonathan that several years ago I decided to undertake an analysis of where every single recipient of a scholarship from the Jewish Foundation in a particular year (that I chose at random) had ended up.
I said that what I discovered was that while many of the scholarship recipients who had pursued educations in health related fields, including nursing, dentistry, and medicine, had remained in Winnipeg, the scholarship recipients who chose to enter into business had by and large left Winnipeg.
In response to that observation Jonathan had a very interesting thought. He suggested that, while prior to Covid what I discovered about where young people ended up may have been true for the most part, if I were to undertake a similar study in a few years time, Jonathan predicted that I would discover a great many more young people will have decided to stay in Winnipeg.
The reasons are not difficult to decipher, he suggested: the extraordinarily high cost of housing in cities like Toronto and Vancouver and the incredibly long commute times if your dream is to own a house somewhere that is anywhere close to affordable. Added to that, Jonathan gave his own business as an example of being able to offer services to clients in many different cities that makes no difference where his services are located. (He even gave as an example his having three employees in El Salvador. Jonathan has never met them, he explained, but they're as much a part of his business as anyone here – to the point that they celebrate birthdays together over the internet as if they were all in the same location.)
I said to Jonathan that, given the negative appeal that living in a city such as Toronto would hold for so many young people, especially those with young families, I've often wondered why our Jewish community has never made a more concerted effort to attract families from a city like Toronto.
The reason, I suppose, that our Federation is quite willing to roll out the welcome mat for prospective migrants here from distant lands, but has never made any sort of an effort to attempt to attract Torontonians, for instance, is that Toronto's own Jewish Federation might find that highly offensive.
And yes, there have been instances of former Jewish Winnipeggers returning to Winnipeg from other cities – and settling in wonderfully here, but wouldn't it be something if a trickle would turn into a torrent?
The key to the future of our Jewish community here is having more Jonathan Strausses decide to stay here – or perhaps return from cities in which they are now living. The alternative is for our Jewish community institutions to rely increasingly on the past generosity of donors who laid the groundwork for the sustainability of those institutions, but without an ever growing source of new donors to our Federation and its beneficiary agencies, the cut in allocations that occurred this year will very likely turn into a regular pattern.