Oak Hammock Marsh in discussions to sign new memorandum of understanding with Israel's Agamon Hula to further wetlands research
By MYRON LOVE
On Wednesday August 21, 2019, a meeting was held at Oak Hammock Marsh Interpretative Centre to discuss a renewed collaboration between the Agamon Hula Valley in northern Israel and Oak Hammock Marsh (which is just north of Winnipeg).
In attendance were: Ariel Karabelnicoff, Executive Director JNF Manitoba & Saskatchewan; JNF Canada National Board member Larry Vickar – who is spearheading the renewal of the collaboration; Nathalie Bays, manager of Oak Hammock Marsh Interpretative Centre; Paula Grieef, resident naturalist at the Centre; and Jacques Bourgeois, who is in charge of marketing and communications for Oak Hammock Marsh.
The two organizations will work together to create activities and events that will deal raise awareness and educate the public about bird migration in which both the Hula Valley and Oak Hammock Marsh play important roles.
Both locations are known for their spectacular bird migrations.
A previous such agreement between the two wetlands – which grew out of the 2007 Negev Gala, resulted in wetland symposiums in 2008 and 2010.
The former twin-site treaty for the promotion of the combined development of two major bird-conservation sites – Lake Hula in Israel and Oak Hammock Marsh in Manitoba, which had been signed in October 2010 between KKL-JNF and the Government of Manitoba , expired in 2015.
That older partnership agreement was signed by KKL-JNF World Chairman Efi Stenzler and then Manitoba's Minister of Water Stewardship Christine Melnick at a ceremony held at Lake Hula Park.
It was designed to formalize cooperation on site development, scientific research, educational activities and management challenges.
The new agreement, notes Larry Vickar who arranged this partnership,, once again brings together two of the world's major wetlands.
Oak Hammock marsh is a major stopping off place for geese and other birds on the world's largest north-south migratory – the Mississippi Flyway, linking the Gulf of Mexico with the Arctic – while the Agmon Hula is an important link on the second longest such north-south flyway, linking the Great Rift Valley in east Africa to marshland in eastern Europe and Russia.
"With the opening of the Stephen Harper Visitor Centre at Agmon Hula scheduled for November, I approached Natalie Bays, asked her if she thought the linkage would be worthwhile and, if so, to put a proposal on paper," Vickar says.
Ariel Karabelnicoff notes that Oak Hammock Marsh and the Agmon Hula marsh are similar ecological phenomena with similar experiences.
They have a similar history of being drained for agricultural purposes with a small portion of the original marsh preserved and restored in recent years as wetlands as a result of renewed awareness of their importance to the well-being of waterfowl and the water quality of nearby Lakes Winnipeg and Kineret respectively.
Karabelnicoff talks about the promotion of ecotourism that would benefit both sites, as well as the continued opportunities for collaborative research.
He adds that a delegation including past Negev Gala honorees and past presidents of JNF Manitoba/Saskatchewan, along with JNF donors from across Canada will be flying to Israel for the dedication of the new Stephen Harper Visitors Centre, and that Larry and Tova Vickar are sponsoring a delegation from Oak Hammock Marsh that will also be taking part in the festivities.
Israeli show satirizing students in the US who give blind support to Hamas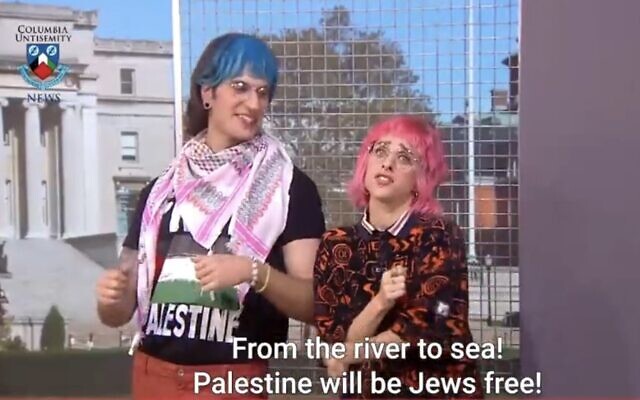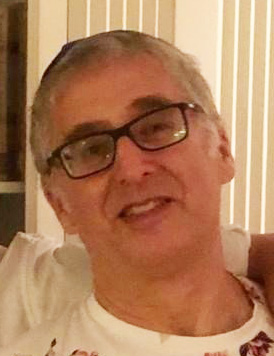 By BRUCE BROWN (Posted Nov. 4) Rehovot, Israel
Banality
 
What was once considered relatively banal is no longer routine.  With Israel at war and all.
Last Friday we decided to go out for dinner, a quick bite in Tel Aviv.  At our Favorite hamburger joint – Prozdor and highly recommended next time you, dear reader, visit Israel.  Whether even to go was driven by unusual considerations.   Do we really want to leave the relative safety of our abode, where our den-cum-saferoom is only a few steps away.  And enter Tel Aviv, which seems to absorb the brunt of evening missile barrages.  And what about the twenty minute drive – need to refresh the Homefront command instructions on how best to respond should missiles fly overhead while driving.
 
Once agreed that we need the distraction.  A break from the routine of another evening at home, watching the news and waiting for missiles to fall.  We then argued about who should drive, the determining factor being who would be calmest at the wheel should we encounter a missile on the way.  My daughter, an ex-combat soldier, was voted designated driver.  Although I still think I'm pretty cool under fire.  During the drive, we nervously exchanged scenarios about where best to pull over -there are some stretches of highway without a shoulder-  and how far from the car we should scramble.  If the situation should occur.
 
Then once we arrived at Prozdor.  The first thing we did was stake out the nearest bomb shelter.  The kindly restaurateur pointed out the shelter across the road, next to a parking lot and beneath a hotel.  In Tel Aviv you have ninety seconds to reach safety.  Seems doable.  Better be doable!
 
And while usually a bustling place, the restaurant was barely a third full.  People just not venturing out these days.  Because of safety considerations, who wants to get blown up while eating a hamburger.  How banal is that?!  And anyway the nation is really not in the mood for enjoying a good burger.  Well except for us and a few others looking for a diversion from the monotony of another evening at home in war time. 
 
Our meal arrived.  As did the missiles.  Was enjoying my first bite with a couple french fries when the siren sounded.  And in a surprisingly orderly fashion, after all we are Israelis, together with forty other diners we cautiously walked round the tables, out the door, down the steps and across the street into the bomb shelter.  Strangers.  Huddled together.  Texting family and friends with an 'all safe' message.  Ten minutes later we walked back across the street, up the steps, into Prozdor, around the tables and to our waiting meals.  A bid colder but still tasty.  Amazing how a bit of existential excitement can trigger the taste buds.
 
On the way home we stopped at Dizengoff Square.  To view a very haunting war display which literally took my breath away and brought tears to my eyes.  It pays tribute to the victims of the October 7th Black Shabbath-Simcha Torah massacre.  Including for the more than 240 hostages.  Most jarring was the bloodied and blindfolded stuffed teddy bear display.  Around thirty of them.  One for each of the child hostages held by the brutal and cowardly Hamas.  Painful.  Sickening.
 
Driving home in silence, each with our own thoughts of the tragedy behind us.  And the long haul ahead of us.  On the radio melancholy songs played in the background.  As if a score to a sad movie.  Two songs in particular struck a chord.  Played back-to-back.  Their meaning and associations forever changed.  George Harrison's My Guitar Gently Weeps: "I look at the world / And I notice, It's turning / While my guitar gently weeps / With every mistake / We must surely be learning / Still my guitar gently weeps…"  Followed by Paul McCartney's Blackbird: "Blackbird singing in the dead of night / Take these broken wings and learn to fly / You were only waiting for this moment to be free / Blackbird fly, blackbird fly / Into the light of a dark black night…"
 
Arriving home.  Drained of all energy.  From the not-so relaxing hamburger dinner.  From the emotionally exhausting war exhibit. From the background music accompanying the evening's tempo.  I went straight to bed for another fitful and sleepless night.  Desperately hoping to awake to just an ordinary day….
Now walking the dog should for sure be very routine.  But it too can become a memorable war experience.  Turning into a 'run-against-the-clock for simple safety' event.  The other evening my wife was out walking Poncho.  She just collected his poop when a missile alert went off.  Incoming!  Ninety seconds to find a safe spot.  She decided to pick up our pooch and make a mad dash to our saferoom.  Through the lobby and up four flights of stairs (no elevator at such times).  Making it just in time.  We all stumbled into our shelter.  My daughter.  And I.  My wife.  The pooch.  And the poo.  In her extreme focus to reach safety, the wife forgot to throw the doggy doo into the garbage bin.  Gave us a moment's respite.  Some laughter.  At the banality of it all!
With the pool at the country club still closed due to Homefront command considerations.  You can't hear a siren while swimming the breaststroke.  I've since started a new routine of very early morning walks.  But even walking is different these days.  Jumpy every time a white pick-up truck drives by (vehicle of choice for the despicable Hamas terrorists).  To the uplifting sight of our blue & white flags hanging from balconies and windows along my route.  Like an early Independence Day.  Barely blowing in the barely non-existent wind of our too dry and too warm winter.  The weather possibly another victim of this war.  Late to arrive due to the billowing clouds of smoke arising from Hamas missile fails and targeted IAF missile strikes inside Gaza.
Blackbird singing in dead of night while my guitar gently weeps. 
 
Bruce Brown.  A Canadian. And an Israeli.  Bruce made Aliyah…a long time ago.  He works in Israel's hi-tech sector by day and, in spurts, is a somewhat inspired writer by night.  Bruce is the winner of the 2019 American Jewish Press Association Simon Rockower Award for excellence in writing.  And wrote the 1998 satire, An Israeli is….  Bruce's reflects on life in Israel – political, social, economic and personal.  With lots of biting, contrarian, sardonic and irreverent insight.
An appeal for help for under-supplied Israeli soldiers from former Winnipegger Jared Ackerman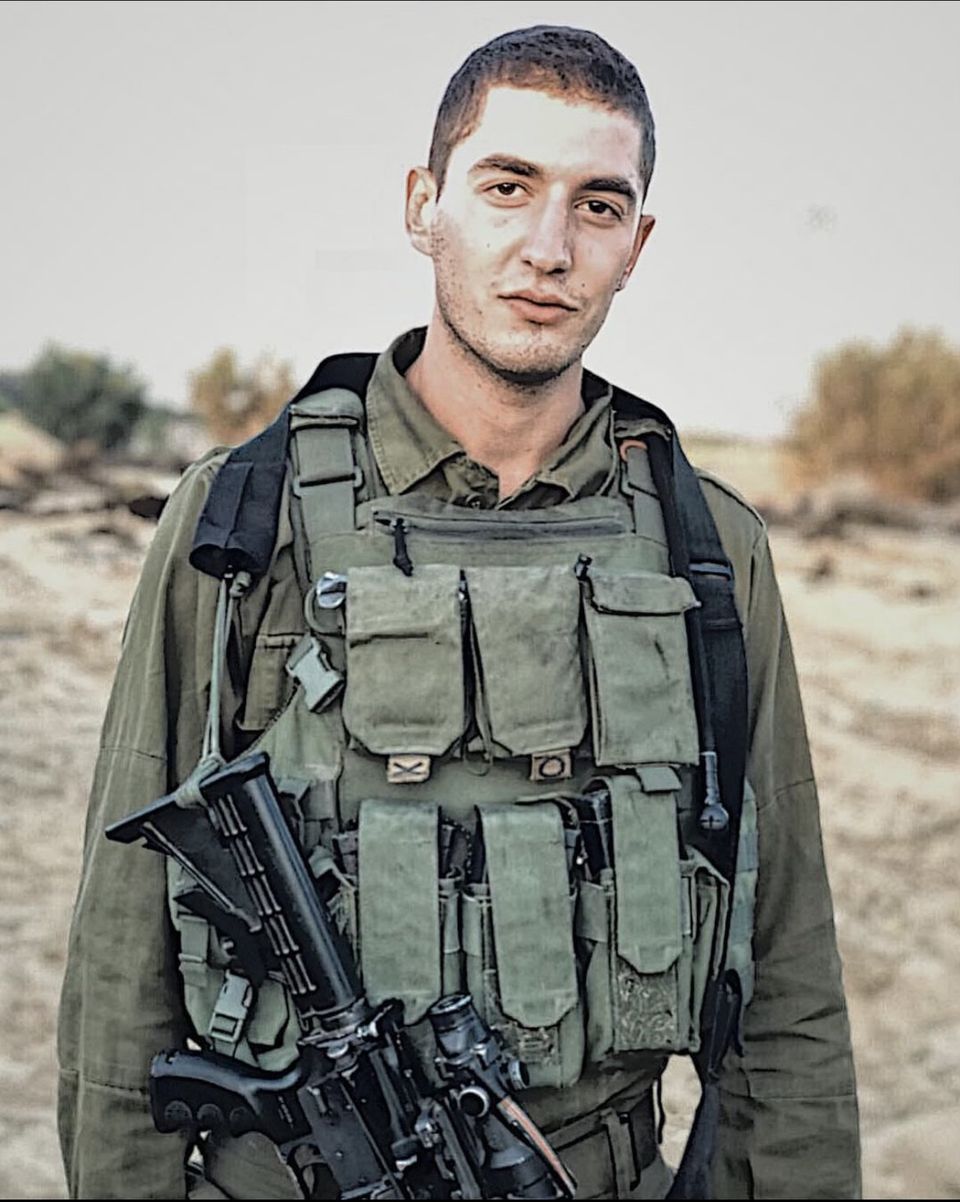 By BERNIE BELLAN (Posted Oct. 18) first met Jared Ackerman in 2013 when I had the good fortune to interview Jared, along with 4 other students from Winnipeg, when they were all studying at the Hebrew University of Jerusalem. (You can still see that interview at https://www.youtube.com/watch?v=P6k8svB2j-0.)
Jared had gone on to serve in the Israeli army. He just posted this impassioned plea for help for Israeli soldiers:
My name is Jared Ackerman and I'm an IDF veteran that served in the Paratroopers (Tzanchanim). I live in Atlanta and have come together with a group of Israelis from across the US, Canada, and Israel to provide an emergency shipment of urgent supplies to the front lines in Israel.
As of right now over 3.5 tons of purely defensive gear (ceramic plates, vests, helmets, medical kits) have been sourced and paid for. We have everything in a warehouse in Toronto, Canada ready to ship to Israel and are continuing to purchase more.
The first units to respond on October 7th have since been totally ransacked of equipment. They were the first ones to arrive at the kibbutzim and Nova on the Gaza border and they are actually withholding extra reserves from joining the warfront because they do not have enough equipment. This is particularly problematic as they lost soldiers in the battle, and many more were injured.
Our next step is to secure additional funding to fly the gear over to Israel via cargo jet.
As of today, no commercial flights are allowing any tactical gear to be shipped and the only option is private cargo planes. We are also working to secure more equipment to justify the high cost of chartering the plane.
I have attached photos and a video here of the equipment that has been sourced and ready to ship from the warehouse.
We have all relevant approvals in Israel with the Ministry of Defense and a logistics hub ready to go to distribute the protective and medical goods.
Timing is of the essence as units are already in the field with below par equipment.
100% of the funds raised are going towards the purchase of equipment and shipment to Israel and not to operational costs as everything is voluntary.
Please use the link below if you are able to donate anything and help get this gear to the front lines. Please also feel free to DM if you can help source any additional equipment or have any connections with securing a cargo plane or have any questions!
https://collect.crowded.me/…/1ba52638-f7a9-4fba-a369…
Am Yisrael Chai