January 24, 1928 – December 20, 2017
Allan Harvie Waisman was born in Winnipeg, the only child of immigrants Rubin and Bessie Waisman.

He went to school in the city's North End and took his turn behind the counter of his parents' corner store, mostly, he later reported, to eat candy bars and read comics.  He graduated from the University of Manitoba with a Bachelor of Architecture in 1950, and soon after married Joyce Faigie Sedletsky, after a romance that began when they noticed each other on a bus on their way to work. In 1953, he founded an architectural practice with Jack Ross and they started by designing several small rural hospitals. Waisman Ross also designed Winnipeg's New York Life building, a landmark modernist two-storey glass and steel office structure, which is currently being restored. The firm won two silver Massey medals, one for Allan's family cottage in Husavik, an open glass and wood structure built entirely around a large fireplace.  Allan applied his original sense of design to his family homes, all of which were unusual.
In the 1960s the firm designed a unique office at 10 Donald St., and merged with another firm to become Waisman, Ross, Blankstein, Coop, Gillmore, Hanna, later changing their name to Number TEN Architects.  They designed the Manitoba Theatre Centre (now a National Historic Site), and Allan was active on its board. As well, he was on the board of the Winnipeg Art Gallery and the Royal Winnipeg Ballet.  The Winnipeg community's embrace of the arts, culture and design, was a wonderful environment for Allan's formative years as a young architect. As the sixties drew to a close, he was ready to spread his wings and move west.
Allan moved to Vancouver in 1971. He had already formed a business relationship with R.C. Baxter, a prominent developer. Allan designed one of their projects, a group of three office towers on Hastings. The new Waisman Architectural Group re-purposed an old barge (known as the WAG barge) for an office and moored it in Coal Harbour. The firm became Waisman Dewar Grout Carter Architects and later Architectura. Al was known as somewhat of a maverick employer. He was extremely generous to his employees and enthusiastically shared his many new-age ideas.  His firm had many noteworthy projects including the Vancouver International Airport Expansion, six pavilions for Expo 86 including the permanent BC pavilion and Whistler Town Centre.  Over the years, he received many architectural awards including an Urban Development Institute Award, Governor General Award, Canadian Architect Award and the Royal Architectural Institute Award.
After retirement, Al focused on his entrepreneurial skills, becoming involved in several start-ups. He loved his morning walk through Vancouver's downtown to his office, greeting many acquaintances and planning his day. Spending most summers exploring the coast on his boat, the Flying Jenny, he also enjoyed international travel with the family, and, never a stickler for rules, would lead them on many harrowing adventures.
In his later years, as a respected community figure, Al still radiated vitality and leadership, mentoring many young people in his profession.  He was an astute collector of contemporary Canadian Art and generous patron to many organizations, including the Vancouver Playhouse, Vancouver Art Gallery, Simon Fraser University, and Britannia Mine Museum. In 2009, he endowed a fund at the University of Manitoba to support a graduate scholarship for Aboriginal students in the Faculty of Architecture.
Devoted to his family, Allan was always available for advice and support, providing educational opportunities to all.  He lived a very full life, always looking for new experiences and fun.  Loved and remembered by his wife Faigie (Joyce), children Sheera, Yail, Tully, Dean, (daughter-in-law TC), and grandchildren Aidan, Adlai, Kelsey, Oren, Dylan, Cameron and Brynn.
in lieu of flowers, donations may be made to the University of Manitoba, Allan Waisman Aboriginal Architecture Scholarship, 200 – 137 Innovation Drive, Winnipeg, MB R3T 6B6
Condolences can be sent to the Waisman Family at waisman2018@gmail.com
"So come, my friends, be not afraid
We are so lightly here
It is in love that we are made
In love we disappear" (Leonard Cohen)





Passed away November 12 in his home in Tampa.
Barry (as he was known) Klapman was a business leader in Winnipeg. After law school he went to work for his father, Meyer, who started Peerless Garments manufacturing company and grew the family business into one of the largest employers in Winnipeg. Barry loved boating and trips to Las Vegas with his family.
He is survived by his: wife Monique Landry; two children, Arla Klapman Green and Jason Klapman; daughter-in-law Sarah Klapman, and son-in law Stephen Green; sister Maxine Brownstone; niece and nephew, Lorrie and Danny Brownstone; as well as his four grandchildren, Charli, Myles, Miller, and Gabrielle. .
He lived his life to its fullest. Donations in Barry's memory can be made to Brothers For Life https://www.brothersforlife.com/donate/
It is with deep sorrow that he family of Barry Posner announces his passing after a lengthy illness at the age of 75 on Monday, October 9, 2023.
Barry leaves behind his wife, Sharon; children, Adam (Christiane) and Daniel (Victoria); grandchildren, Jordan, Jade, Ari, and Zoey; brother, Murray; and nephew, Cort. Barry was predeceased by his parents, Alec and Claire, and his in-laws, Harry and Rose Borodkin.
Thank you to all the staff at St. Boniface E2 Medical Surgical Intensive Care Unit, especially Dr. Denira Govender and nurse Kaitlin for all of their kindness during this difficult time.
Funeral service was held graveside at the Shaarey Zedek Cemetery on Thursday, October 12, 2023. Our thanks to Rabbi Matthew Leibl for his beautiful eulogy and to the pallbearers: Cort Posner, Zeev Rafaeli, Joseph Gillies, Aaron Migie, Rod Gordon, and Stephen Dubienski.
Barry loved his family and friends. He had a great sense of humour and always made people laugh. He was a wonderful husband, father, grandfather, son, son-in-law, brother, and uncle. Barry was so brave and courageous during the years of his illness. He will be forever missed and never forgotten.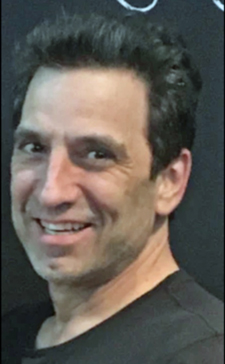 It is with heavy hearts that we announce the sudden passing of Joel David Cooperband on Friday, October 6, 2023. Joel leaves behind his loving wife of 35 years, Cheryl, his gorgeous daughter Adeena, and his beautiful son Joshua. He also leaves behind his sister Reesa (Marty), brother Benjie (Adrienne), brother-in-law Monte (Stephanie), mother-in-law Shirley, along with nieces, nephews, and his uncle David Weinberg.
Additionally, he leaves behind his favourite fur babies, Jersey and Milo. Joel joins his dad Mickey, who passed February 1983, his mom Sandra – March 2018, and his father-in-law Phillip – December 2022.
Joel grew up in Garden City on Woodcrest and loved going to the family cottage at Winnipeg Beach. He worked at Silverman Jewellers and started Executive Jewels with his wife. They travelled across Western Canada setting up their wares but more importantly, enjoyed daily adventures together. Their children both worked with them. And they loved their lives. Family was his greatest passion. Josh chose a different path to take and Joel was so very proud of him. He would talk about him at every opportunity. Adeena was his sidekick, his buddy, his best friend. A huge hole in our hearts is felt by everyone who knew him. Funeral services took place at the Chesed Shel Emes with interment at Shaarey Zedek Cemetery on October 10, 2023. Shiva was private.
Joel was so appreciative of a second chance at life. Unfortunately, it didn't last as long as we hoped. Until we meet again – beautiful soul.