Death toll in Israel attack soars past 1,200 as catalog of Hamas horrors is revealed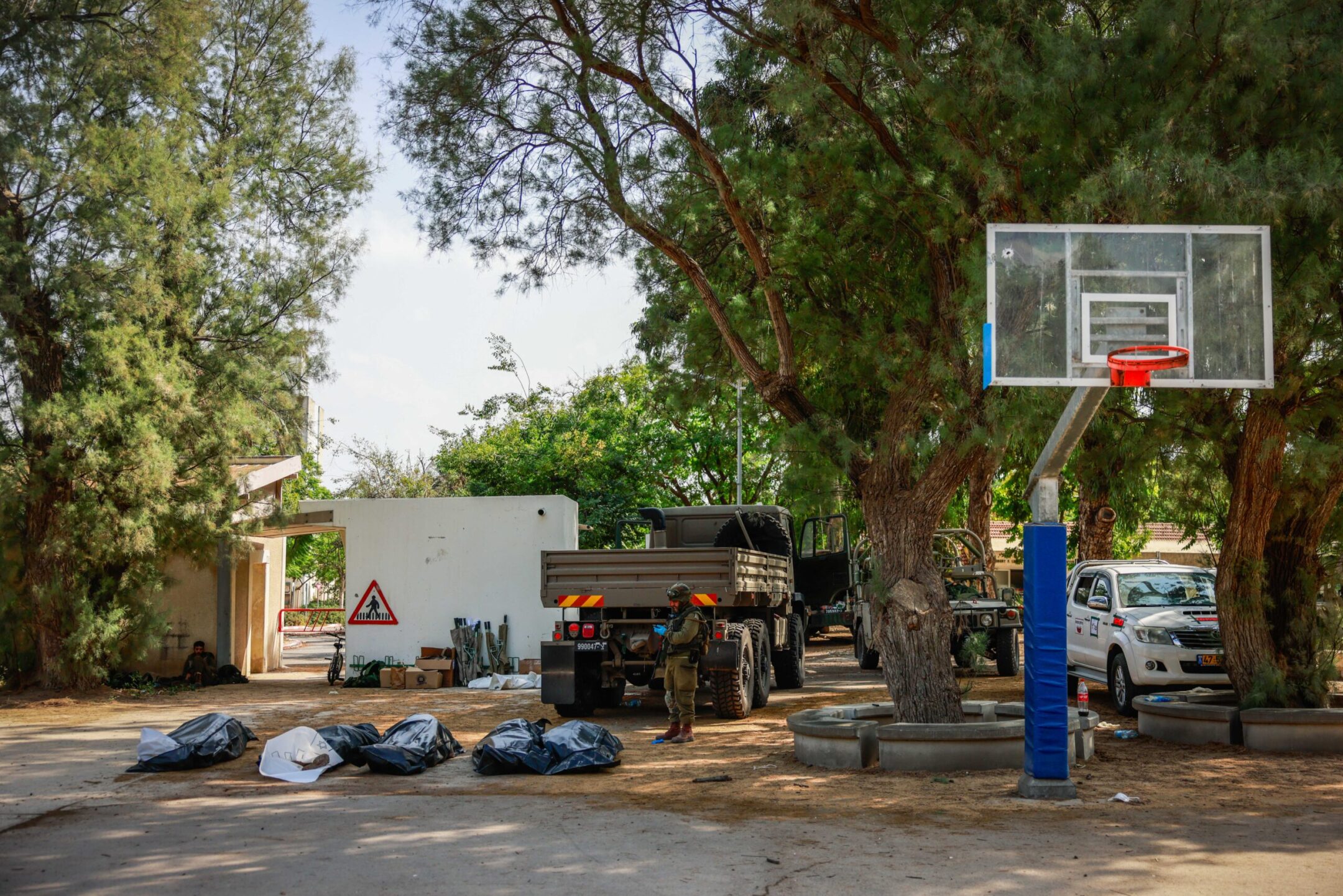 (JTA) — A pile of bodies at a bus stop. Burned corpses in a safe room. Entire families slaughtered together. A toddler's room drenched in blood.
Four days after Hamas attacked Israel, emergency responders are still combing through the carnage at dozens of sites near Gaza. They are moving house by house, community by community, to recover the dead, identify the missing and, in a single bright incident on Tuesday, extract survivors.
The death toll in the attack vaulted to 1,200 early Wednesday as a result of the efforts, and Israeli social media networks alit with posts sharing that people who had hopefully been listed as missing had in fact died in the onslaught. There are so many dead that the army's system for victim identification is overwhelmed. Funerals are taking place at all hours, even as rockets sometimes require their attendees to take cover.
The recovery is also laying bare the brutality inflicted upon the assault's victims, with horrifying scenes unfolding across the region closest to the Gaza Strip. Journalists invited to Kfar Aza, a kibbutz that was besieged for days, said they saw "bodies everywhere," including children and people with their hands bound or heads cut. In one widely shared but not independently confirmed tidbit, a reporter with an Israeli news channel said an IDF commander had told her that soldiers found "at least 40 babies killed."
"It's not a war or a battlefield; it's a massacre," Itai Veruv, an Israeli commander, told reporters, according to the New York Times. "It's something I never saw in my life, something more like a pogrom from our grandparents' time."
At Kibbutz Be'eri, pictures showed homes burned to shells and heavily damaged in other ways. The kibbutz lost 108 people, 10% of its population. Reports suggested that Kfar Aza and other small communities had fared as badly or worse.
On Wednesday, Prime Minister Benjamin Netanyahu tweeted a picture of what appeared to be a toddler's bed drenched in blood. "Hamas is worse than ISIS," he wrote.
Tensions were starting to flare. One man whose family survived the attack at Kfar Aza launched into a tirade against Netanyahu and his allies on national TV. Israeli-American families of missing young adults held a press conference to call attention to what they said was a lack of care from the governments of both countries. A survivor from Kibbutz Nahal Oz said he would "never forgive" Netanyahu and army leaders who took so long to get to his family and so many others who narrowly escaped death.
Meanwhile, the IDF continued to hammer Gaza by air while amassing troops at its border for a possible ground invasion. Early Wednesday, Israel also bombed targets in Lebanon, where there is a fear that Hezbollah could be planning a second wave of attack. Rockets continued to target the south, with at least 12 people wounded in one strike in Ashkelon. And a shooting in the West Bank near Jerusalem left one Israeli wounded.
Negotiations were ongoing about whether a temporary wartime government would be formed to address the crisis.
—
The post Death toll in Israel attack soars past 1,200 as catalog of Hamas horrors is revealed appeared first on Jewish Telegraphic Agency.
Sense of duty mixes with fear for Israeli soldiers preparing to enter Gaza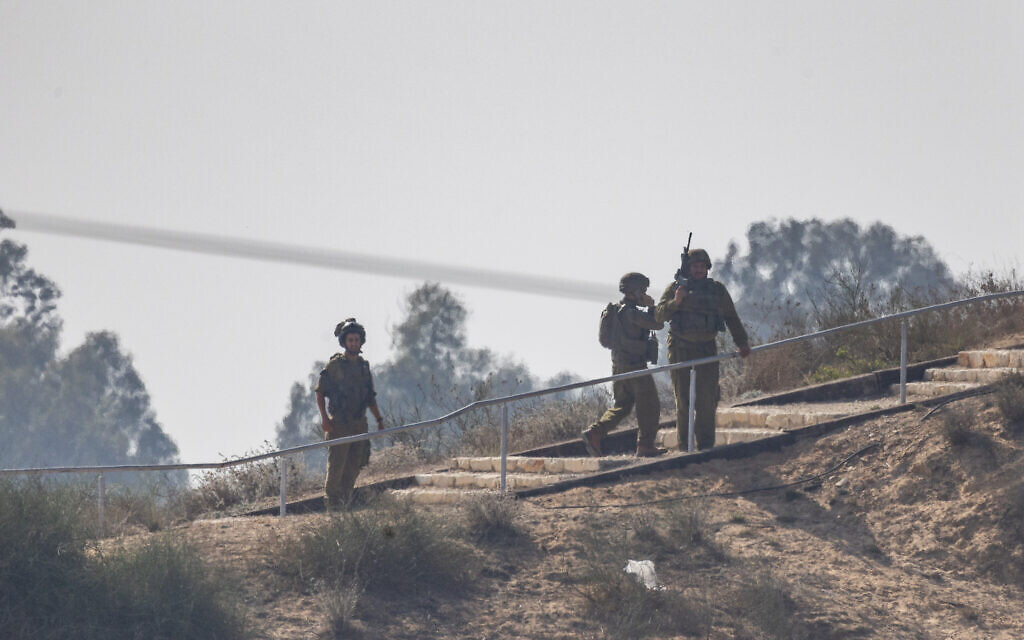 UAE says it will establish field hospital to treat Palestinians in Gaza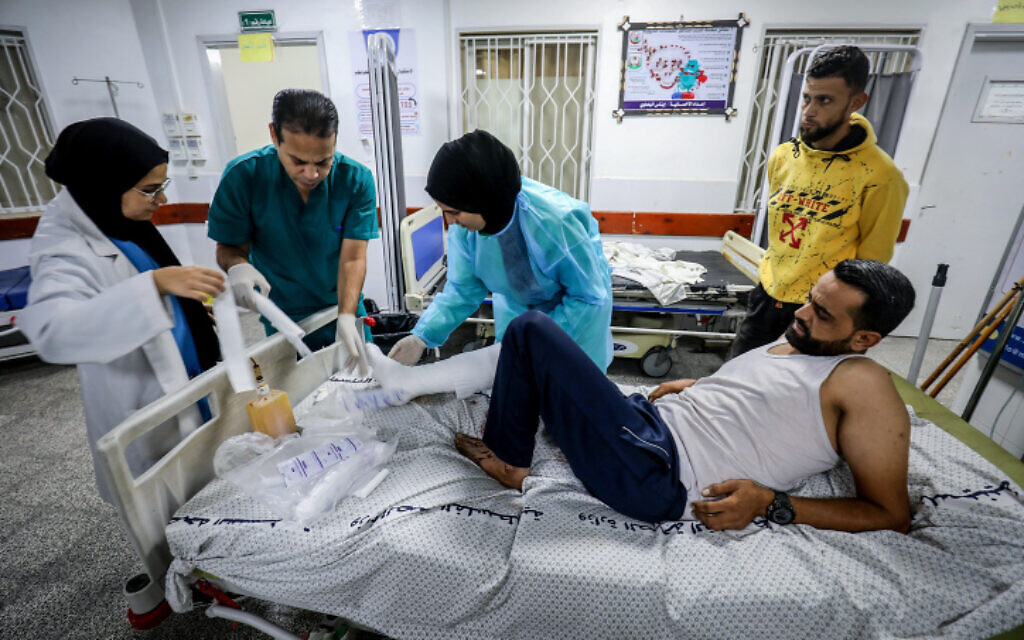 Thousands gather for pro-Israel rally in NYC 30 days after Oct. 7 massacre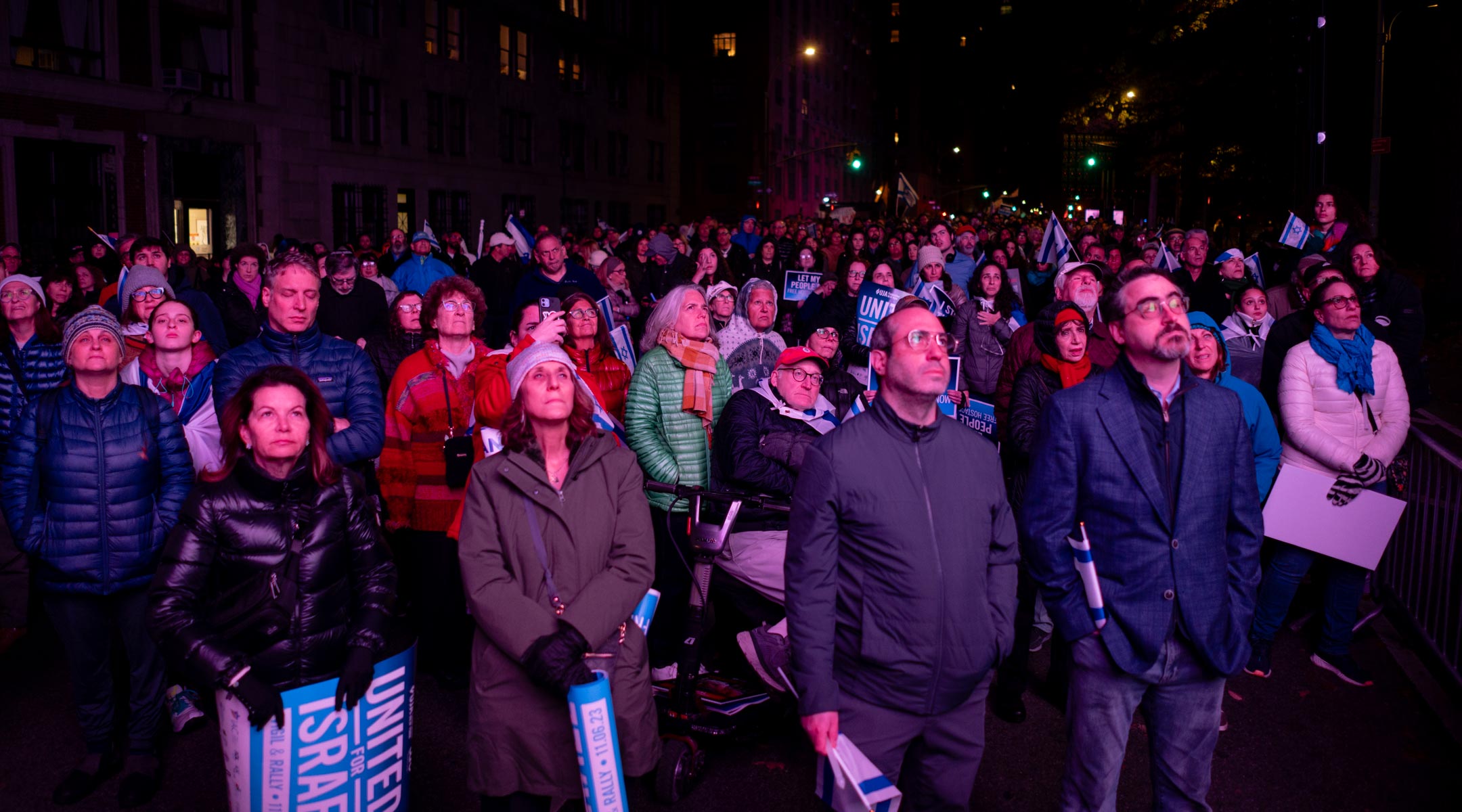 (New York Jewish Week) — Thousands gathered next to Central Park on Monday night for a vigil and rally marking 30 days since Hamas' Oct. 7 attack on Israel.
Speakers at the event, held along Central Park West on Manhattan's Upper West Side, mourned the attack's 1,400 victims, demanded the release of the more than 200 hostages held by Hamas and decried rampant antisemitism in the U.S. in recent weeks. Organizers estimated the crowd size at around 12,000 people.
Participants carried photos of the hostages and signs reading, "Bring our children home," "Let my people go," and "We stand with Israel." Thousands streamed past police cruisers on their way to the event chanting, "Bring them home" and singing Israel's national anthem, "Hatikvah."
Speakers included Sen. Chuck Schumer and Rep. Daniel Goldman, both Jewish Democrats; actors Brett Gelman and Debra Messing; and two relatives of hostages. Israeli singers Gad Elbaz and Idan Raichel performed for the audience.
The rally occurred around the 30-day milestone that traditionally marks the end of an acute Jewish mourning period, known as shloshim, following a death. It happened a little more than a week before a mass pro-Israel is due to take place on the National Mall in Weshington D.C. That rally will also call for the release of the hostages, decry antisemitism and cheer on continued American support for Israel as it fights a war against Hamas in Gaza, with the aim of deposing the terror group.
Ofri Haggai, an Israeli whose aunt and uncle were shot and taken hostage by Hamas, told the crowd, "All I'm asking from anyone who can help us is to bring all the hostages home."
"They are not part of any conflict, they are not part of any war, they are civilians, babies, kids, mothers, fathers, grandparents who just want to be brought home safely," she said.
Haggai  knows only that her aunt and uncle were badly injured and kidnapped. She does not know if they have received any medical care or their whereabouts, she said.
Goldman decried a "small but very loud fringe" in Congress that has opposed Israel since the attack, and urged the crowd to keep demonstrating to shore up support for the country. His mention of President Joe Biden, who has firmly supported Israel, drew cheers from the crowd.
"Every opportunity you have to rally, to express your support for Israel, I promise you it matters," he said.
The event was led by the UJA Federation New York and the Jewish Community Relations Council of New York, and was co-sponsored by an array of Jewish groups including the Israeli American Council, the Anti-Defamation League, the Union for Reform Judaism and the Orthodox Union.
—
The post Thousands gather for pro-Israel rally in NYC 30 days after Oct. 7 massacre appeared first on Jewish Telegraphic Agency.