Farmers in north soldier on despite fear Hezbollah will try to mimic Hamas onslaught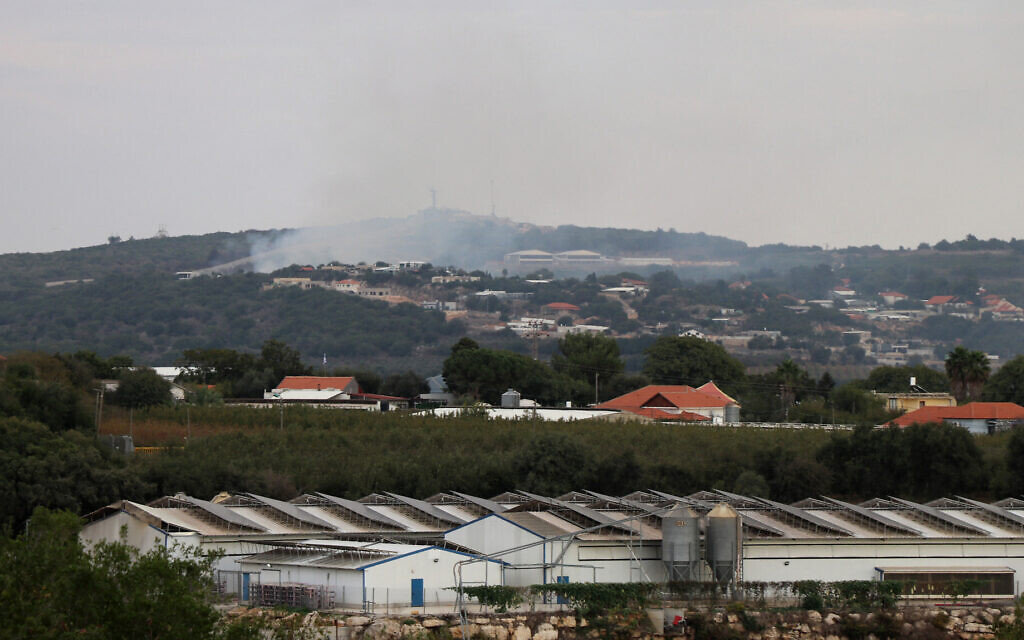 Spain's Balearic Islands officially recognize centuries of injustice against crypto-Jews on Majorca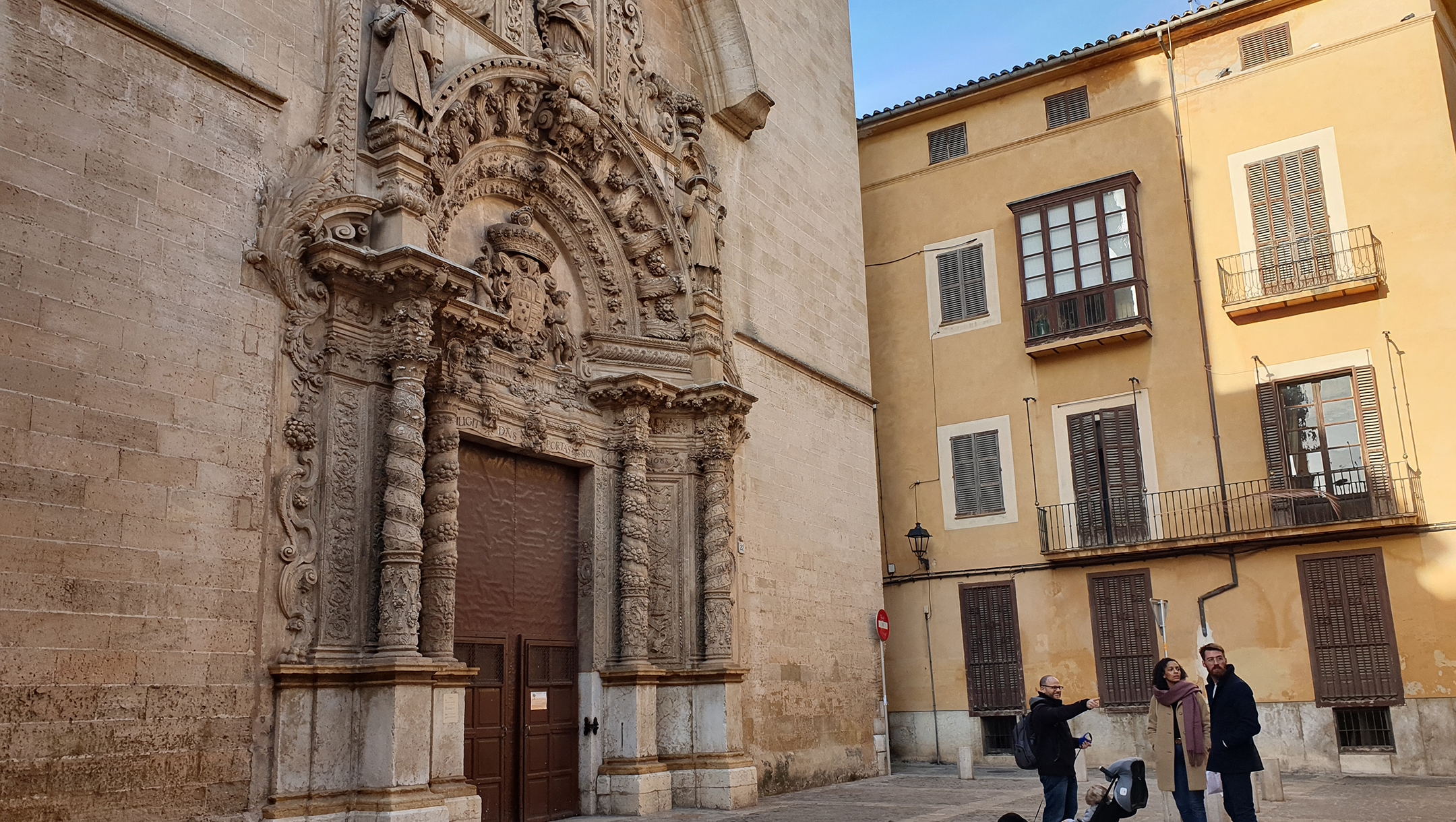 MADRID (JTA) — In a landmark acknowledgment, the parliament of Spain's Balearic Islands issued an official recognition of the "marginalization and discrimination" endured by the islands' chuetas, or local Crypto-Jews from Majorca.
In a statement, the Federation of Jewish Communities in Spain group welcomed the news in mid-September and asked for chueta history to be taught in local schools.
Today, most chuetas on Majorca talk openly and proudly about their Jewish heritage, marking a significant change after a history of humiliation, fear and secrecy that lasted hundreds of years.
Chuetas trace their Jewish heritage back to ancestors persecuted and killed during the 16th and 17th centuries. The name likely comes from the word "xueu" for Jew in Mallorquín, a dialect of Catalan spoken in Majorca. Some linguists think the term also comes from "xulla" (pig fat), as conversos in medieval Spain were frequently obliged to prove that they had renounced their faith by publicly eating pork, which was prohibited under Jewish law.
Despite the fact that most Spanish Jews had converted to Catholicism decades before the formal expulsion of Jews from Spain in 1492, chuetas continued to face distrustful neighbors and were often victims of violence for centuries after. They were barred from intermarrying with other Majorcan families, leading to a close-knit community that secretly maintained their religious Crypto-Jewish traditions — such as praying or celebrating syncretic religious holidays outside Monti Sion, a Catholic church built on top of the former main synagogue in Palma de Majorca's Jewish Quarter.
Their history received increased attention and has been discussed more openly in Spain since the death of Francisco Franco in 1975. Franco's pro-Catholic regime had actively perpetuated anti-chueta sentiment, but the community has since seen a period of revival and acceptance.
The Majorcan government issued an apology in May 2011 for a 1691 event known as the "burning of the Jews," carried out by the Spanish Inquisition, during which nearly 40 Jews were killed in front of an audience of about 30,000 people.
Further reparations came in September of that year when an Israeli rabbinic from the Bnei Brak Rabbinical Court ruled that chuetas could return to Judaism or immigrate to Israel without undergoing formal conversion, contingent upon proof of their Jewish ancestry. Since chuetas only married between themselves, only 15 families' surnames survived. Miró, the family name of the celebrated abstract artist Joan Miró, was one of them. Others included Pico, Aguiló, Fuster, Martí, Picó, Pomar and Segura.
More recently, the chueta community has revived their tradition of publicly celebrating major Jewish holidays — events not seen in over five centuries on the island. In 2019, they began celebrating Purim again, then in 2021, they constructed a public sukkah. In 2022, they organized a menorah lighting ceremony for Hanukkah.
The community's size is estimated at 800 to 1,000 members.
—
The post Spain's Balearic Islands officially recognize centuries of injustice against crypto-Jews on Majorca appeared first on Jewish Telegraphic Agency.
Antisemitism scholars like me study perpetrators. We should know more about their victims.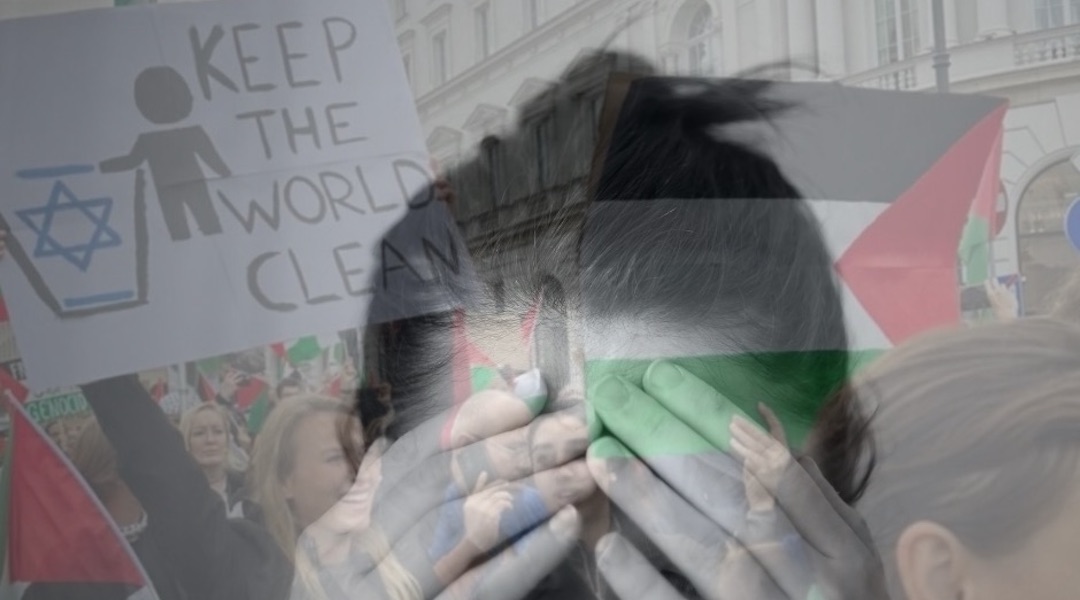 (JTA) — The ruthless Hamas attack on civilian communities inside Israel shocked not only Israelis but much of the world. Pictures and grisly videos — some broadcast live by the perpetrators — flooded the world. Many governments and elected officials in the West swiftly expressed solidarity with Israel and empathy for the countless innocent victims, condemning the slaughter.
At the same time, as news was still coming out about the scope of Hamas attack and days before Israel's retaliation, in cities and on college campuses across the United States, pro-Palestinian rallies and demonstrations showed a shocking lack of empathy for the massacred and kidnapped Israelis, among them young people attending a music festival, elderly Holocaust survivors, women, and children.
As a scholar of antisemitism watching these rallies, I wondered why there was such a reflexive disregard, even contempt, for Jewish victims. Why weren't Jewish and Israeli victims of violence seen as human victims of violence but were immediately pushed into the political discourse about the Israeli government's policies and actions? Why was their humanity erased?
Some of this contempt surely stems from the polarization wrought by the Israeli-Palestinian conflict. Some is rooted in centuries of theologically grounded habits of thinking about Jews as unworthy of the respect accorded to other kinds of human beings, and even unworthy of having their own land.
But some blame for this I think can also be laid on how those who study and write about antisemitism, including myself, have approached this subject.
For almost a century, most of us have focused on dissecting antisemitic ideas and ideologies. But — with the very important exception of those studying the Holocaust—we have not paid enough attention to the effect these ideas, images, and actions have on Jews as human beings.
Having taught a comparative course on antisemitism and racism at Fordham University, I have been thinking a lot about different scholarly approaches to the study of antisemitism and racism and their social impact.
Consider for example how scholars generally approach anti-Black racism. Many have focused on the impact of racism on Black communities and Black individuals — no matter how successful and accomplished they are. President Barack Obama spoke about being "mistaken for a waiter at a gala" and acknowledged the experience many Black Americans have had of being "mistaken for a robber and to be handcuffed, or worse." We all can picture Ruby Bridges trying to get to school. We can think of Addie Mae Collins, Cynthia Wesley, Carole Robertson,and Carol Denise McNair, killed in the 16th Street Baptist Church bombing in 1963. We can all picture George Floyd and understand the significance of the words uttered by Eric Garner: "I can't breathe."
Yet, few Americans, or students on college campuses, would be hard-pressed to name a victim of antisemitism, or explain, beyond the deaths of millions of Jews in Europe, how indeed Jews have experienced antisemitism. Few would know that the college admissions process is the way it is in part because it was designed to exclude Jews from elite universities. Few would be able to articulate how Jews must feel when antisemitic memes circulate online, or when they hear slurs, see swastikas or Stars of David spray-painted on walls in workplaces, or see demonstrations near their neighborhoods, organized on Saturdays and coinciding with the Shabbat, in which people hold signs that say, "keep the world clean" — the obvious implication being, of Jews.
The focus on the Black experience of racism has a long history: It goes back at least to the publication of slave narratives and continues to the present day, as we read the works of James Baldwin, Ta-Nehisi Coates, Toni Morrison or George Yancy.  In contrast, scholars of antisemitism have long focused not on victims but on proponents and perpetrators.
One result is that most educated Americans have been trained to acknowledge the full range of anti-Black racism and its impact on individuals, from public lynchings to microaggressions. In contrast, Jews tend to be viewed as privileged, with the harm done to them downplayed or unseen.
There is a cost to both approaches. The works on racism have been subsumed under "Black history," and the relatively recent effort to shift the gaze onto white supremacists and their ideologies, and to make them part of our understanding of American history, has led to a fierce backlash, including book bans.
In contrast, the focus on antisemitic ideas and their perpetrators has arguably resulted in a comparative lack of empathy for the Jews victimized by such ideas. Even worse: paradoxically, by studying and writing about the perpetrators, we spotlight and preserve their antisemitic ideas. Our readers then are exposed to toxic ideas without seeing their impact on real people.
The Biden-Harris's U.S. National Strategy to Combat Antisemitism, released in May, advocated for "(1) increasing awareness and understanding of antisemitism, including its threat to America, and broaden appreciation of Jewish American heritage; (2) improving safety and security for Jewish communities; (3) reversing the normalization of antisemitism and countering antisemitic discrimination; and (4) building cross-community solidarity and collective action against hate."
Coupling "increasing awareness and understanding of antisemitism" with "appreciation of Jewish American heritage" is helpful in diversifying the image of Jews and their role in society. Indeed, teaching about Jewish history and culture is one of the most powerful antidotes to antisemitism.
But, as the responses to the Hamas massacres in Israel suggest, we need to do more to build empathy and recognize the impact of antisemitism on Jewish individuals — from microaggressions to outright violence.
A version of this article first appeared in Public Seminar.
—
The post Antisemitism scholars like me study perpetrators. We should know more about their victims. appeared first on Jewish Telegraphic Agency.
Lianne, Noiya & Yahel Sharabi, 48, 16, 13: 'Our 3 beautiful girls'