I thought the law school where I teach had my back. Then came the Hamas attacks on Israel.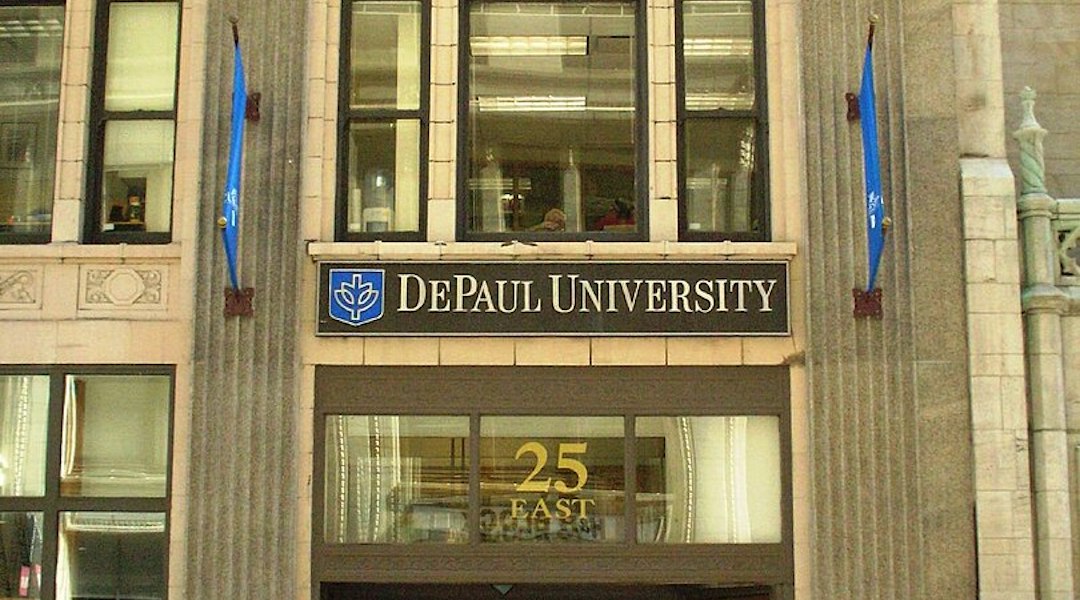 CHICAGO (JTA) — I have been a law professor at DePaul University College of Law for several decades. DePaul is an urban, Vincentian, Catholic university that has long been a school of choice for First-Gen students, including law students. As a First-Gen college and law school graduate, I identify with the mission of the school and have always taken great pride in my professional affiliation.
In recent years, people often ask me about the climate at DePaul, specifically in the context of antisemitism facing Jewish students. Personally, I have not encountered any negativity or hostility from any of my students or colleagues, despite being openly Jewish and observant. In fact, several of my Muslim students have talked to me about Judaism and my faith. We have compared notes and shared perspectives. One of my most recent research assistants, a Palestinian man with extended family living in Israel, came across my book "Remix Judaism," and we had a great conversation about whether and how its concepts could apply to his religion. We also talked about Israel and what life is like for his family living there. This is the model of what education should be: open conversation and communication that broadens one's horizons and viewpoints.
Still, like almost all universities, DePaul has hopped onto the Diversity, Equity and Inclusion train and that ride often is tone-deaf to antisemitism. At my law school, despite a multitude of DEI trainings over the past several years, not one faculty program dealt with antisemitism or the challenges facing Jewish individuals in our current reality (despite my suggesting we make this a focus of one program). This past summer, another research assistant who was helping me edit a law review article about the Holocaust and "ghetto art" told me that of all the programs required for students focusing on tolerance and inclusivity, not one even touched upon Jews or antisemitism. 
Thankfully, however, my law school has been spared the type of ugly incidents that have plagued other law schools such as Berkeley, where student groups pledged to block speakers who held pro-Israel views, and CUNY, where a law student used her graduation speech to denounce Israel and it supporters. 
But at DePaul's undergraduate campus several miles north, things are different. Last December, an article in the Wall Street Journal reported that students at DePaul University "ejected Jewish students who support Israel from clubs and study groups," citing affected students. When the president of our university communicated to us about this article, he emphasized his desire to fight antisemitism in our community and asked for our input. I wrote to him emphasizing that if schools are funding clubs that exclude students simply because they are pro-Israel, that is a cause for concern unaddressed by his community letter. To my surprise, he never responded to me, even when I sent the letter again a month later. I took note but still wanted to give the benefit of the doubt.
But the university's communication to us on the Monday after Israel was attacked by Hamas was a wake-up call. Our president and three other high-level administrators opened their message to the DePaul community with the following words: "Our hearts ache to see the horrific violence and tragic loss of life taking place right now in Israel and Gaza. We pray for peace." Later on, it called for "an immediate de-escalation of the current situation."
I sat with this grossly inadequate and maddening communication overnight, and the following day I once again reached out to our president to express my deep disappointment with the letter's failure to call out, and explicitly condemn, the barbaric terrorism perpetrated upon Israel. I pointed out that, by comparison, the university spared no effort in the past in calling out other bad actors in connection with racial and other injustices. In contrast, the university's pleas for de-escalation in this context not only diminished the suffering of those who were so brutally attacked, but also compounded the pain for Jewish students, staff and faculty, all of whom were already feeling isolated and fragile.
Again, no response. And to the best of my knowledge, none of the other faculty I know who wrote to the president received a response. It is almost as though the entire DePaul Jewish community had become invisible in the academic home I had cherished for so long.
In recent years, higher education in the United States has become the target of well-deserved criticism regarding not only an absence of educational rigor but also a troubling lack of viewpoint diversity in most universities. Too many vitally important conversations on matters involving hotly contested political and cultural issues can only be held behind closed doors rather than in classrooms or at faculty meetings. 
But when terrorists kill over 1,400 Jews, the choice to refrain from explicitly condemning those who perpetrated these unimaginable atrocities cannot be justified. I have no clue as to why DePaul, and so many other universities, failed to condemn explicitly the terrorism. Some might attribute it to the academy's love-affair with the concept of "intersectionality," which almost always results in a negative stance toward Israel, even if not Jews as a whole. Or could it be just plain old antisemitism dressed up in a more "intellectually respectable" exterior? 
Whatever the reason, by making this choice in the wake of Oct. 7, DePaul University has sent a clear message to its Jewish students, faculty, staff and alumni. I can no longer give the benefit of the doubt.
—
The post I thought the law school where I teach had my back. Then came the Hamas attacks on Israel. appeared first on Jewish Telegraphic Agency.
David Ellenson was my rabbi. I can't believe we won't learn from him anymore.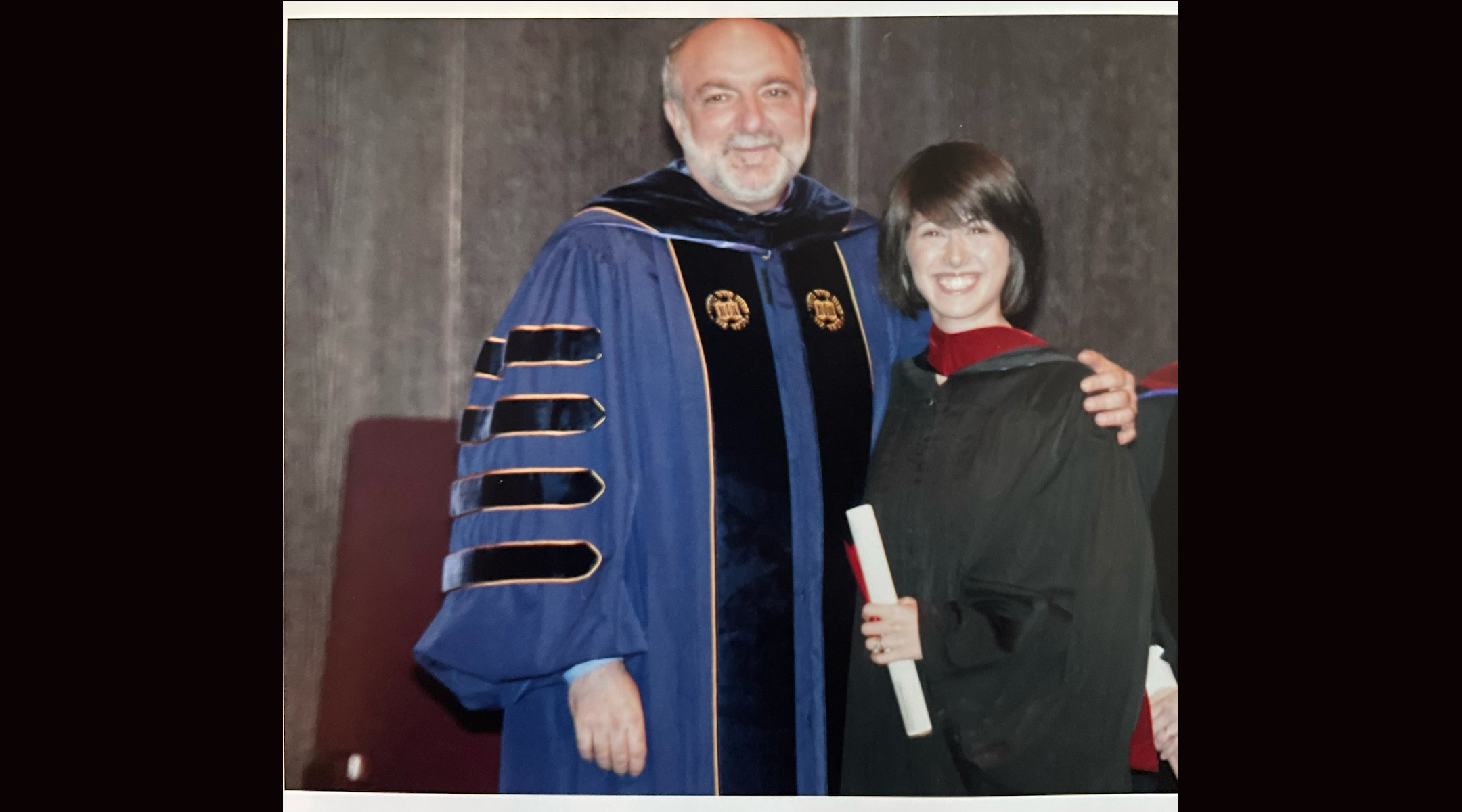 (JTA) — It is the 24th of Kislev, one of the darkest days of the year, when we cannot wait to bring in the light of Hanukkah — and I just received the call that my teacher, my mentor, my rabbi, David Ellenson, has died. I was meant to meet with him today. It is hard for the child of a rabbi, who is also a rabbi, and teaches rabbis, to find a rabbi of her own. But David was my rabbi. The moment I choke on the words "Baruch Dayan Emet," tears fall from my eyes.
I suddenly remember what David taught me in the aftermath of Sept. 11: "Rabbi Shimon Ben Gamliel said: Do not make monuments for the righteous — their 'd'varim' are their memorial" (Jerusalem Talmud Shekalim 11a). D'varim can mean words, and it can mean deeds, and David embodied the best of both.
The rabbis taught that it is forbidden to delivery a eulogy on Hanukkah except for sages of Torah — and that David was. I know that I am but one of a legion of his students who call him "my rabbi," and will share their memories of him and continue to transmit his wisdom. David's d'varim, words and love shared over 25 years, have shaped me as a thinker, rabbi, human, parent, spouse, teacher and friend.
In 2001, my husband and I were a few feet away when a terrorist bomb detonated in central Jerusalem. It was David, then president of HUC-JIR, who sat with me as a first-year student in Jerusalem. He was there on one of his many visits during the height of the second intifada, and he said nothing. Just sat with me, held my hand, hugged me as I shook.
Years later, he was my thesis advisor, and together we struggled with theological questions and the development of liberal Zionism. David had encyclopedic knowledge of where, on an exact page, I might find a paragraph of Rawidowicz or Hildesheimer, and on what volume and page in the Talmud I could find something that would support or refute or confuse my reading of a piece of liturgy. We had arguments over the nature of Jewish Peoplehood, of what makes us a collective body, of God and Torah and Jewish history and Jewish legacy.
Our work together extended into my current role supporting a new generation of rabbis through Atra: Center for Rabbinic Innovation, where he came on as a rabbinic advisor. Just this Tuesday, in my Google doc — that he had, of course, converted to a Word document — he added this comment in the margin: "October 7th has changed everything. I think it will be a watershed moment in American Jewish identity and American Jewish-Israeli relationships." This week, with the shared goal of helping our rabbis adapt their leadership to this moment, we were grappling with the shifting nature of individual and public Jewish commitments in a moment when liberalism and Judaism were not necessarily in sync. Intellectual, but also pointed towards the real work that rabbis are doing today.
David was my rebbe. He pastored me through the untimely and sudden death of my father, whom he knew before my birth. He never hesitated to share his paramount love for, pride in and commitment to his wife and family; just this week, he waited to schedule a meeting until he helped send his grandchildren off to school. I know that relative to his family and his close friends, my loss is small, and I pray that this community of his students can support them in their profound grief. Yet David took to heart the teaching of Sanhedrin 19b that one who teaches Torah to the child of a friend is like another parent. David knew that all of us need to feel that type of love, and I am in awe of his ability to offer both validation and instruction, often at the same time. Not only to me, but to many hundreds of us who have lost our rabbi, our teacher, for he was a Gadol HaDor, a great rabbi of our era.
It's hard to believe that David's d'varim, words and actions are, as of the 24th of Kislev, past tense. I will not be meeting with him today, or any day. I will never again feel his hug, hear Torah from his mouth between sips of Diet Coke. I will never hear his feedback on this week's writing; won't have his ongoing advice as I seek to continue the work of advancing strong rabbinic leadership.
We Jews follow blessings with action, words with deeds. When we soon say "may his memory be for a blessing," we rabbis can make it so when we learn and build upon David's Torah; seek to extend his boundless love as we offer guidance with affirmation and pastoral care with empathy; to have open-eyed, spiritually attuned, and proactive care for Israel and the Jewish people; to ensure that our actions and commitments reflect our highest values. I know that my life's work, supporting rabbis and the future of Jewish spiritual leadership, will always be guided and enriched by his wisdom and his actions.
May we, the students who learned from, who loved, and who experienced the love of our rabbi, David Ellenson, shlit"a (the master), continue to build upon, to share, and to animate his d'varim, his words and deeds, and together strengthen the monument that will serve as his memorial and legacy.
—
The post David Ellenson was my rabbi. I can't believe we won't learn from him anymore. appeared first on Jewish Telegraphic Agency.
US officials deny pressing Israel for a war 'deadline,' but differences between the two are emerging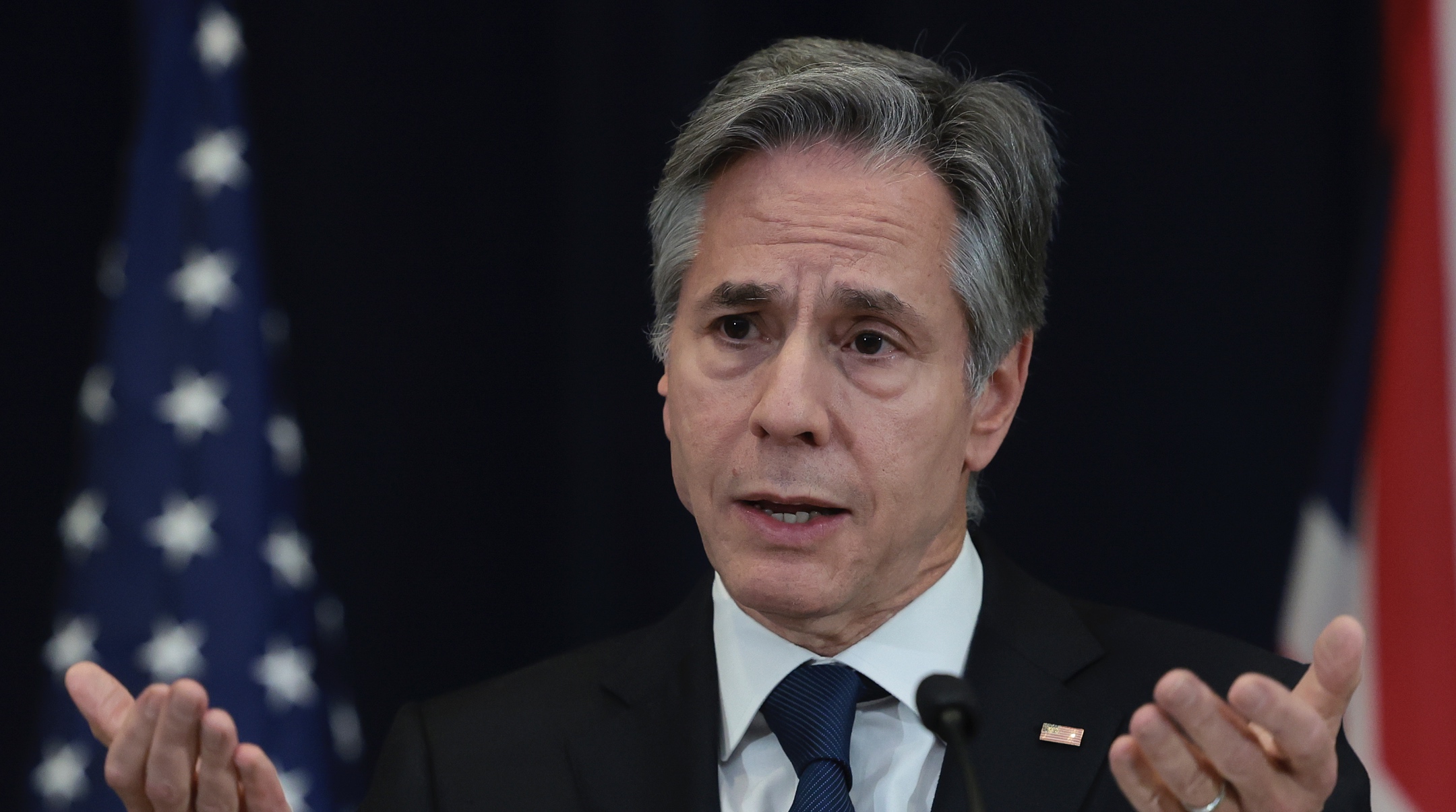 WASHINGTON (JTA) — A top U.S. official denied reports that the Biden administration has set a deadline for Israel to end its war with Hamas. But U.S. officials are becoming more open and outspoken about differences between the two allies over the war's conduct.
"We're not in the business of being that prescriptive with a core partner and ally who has suffered such an egregious, appalling terrorist attack and who is responding in our view with what is absolutely necessary in their responsibility to reduce the threat to their own civilian population," Jon Finer, a deputy national security adviser, said Thursday at the Aspen Security Forum in Washington, D.C.. "In terms of telling them, 'You must stop at this moment,' that's not the way we conduct our business."
Finer spoke on the same day that Secretary of State Antony Blinken expressed disappointment in Israel's conduct of the war in the week since a pause in fighting ended, describing a "gap" between what Israeli officials pledged to him when he visited the country during the pause, and what he sees happening now. Israel is now focusing its military campaign on the city of Khan Younis in Gaza's south, following its capture of Gaza City in the north.
"As we stand here almost a week into this campaign in the south after the end of the humanitarian pause, it is imperative – it remains imperative – that Israel put a premium on civilian protection, and there does remain a gap between exactly what I said when I was there, the intent to protect civilians, and the actual results that we're seeing on the ground," he said at a press conference with his British counterpart, David Cameron.
Biden also is making his frustration with Israel's government more apparent, saying in an unusually detailed readout of his phone call Thursday with Israeli Prime Minister Benjamin Netanyahu that he told the prime minister that Israel needed to allow in "much more" humanitarian assistance.
A number of Middle East-focused media outlets, including Times of Israel and Al Monitor, have said that top U.S. officials want the war over within weeks.
Since Hamas invaded Israel on Oct. 7, launching the war, President Joe Biden has rejected calls for a ceasefire. He has robustly backed Israel's war aims of removing Hamas from power and returning the more than 240 hostages it abducted. Hamas returned more than 100 hostages during a recent seven-day pause in the fighting during which Israel released hundreds of Palestinian security prisoners. In addition to diplomatic backing and sending warships to the region to deter broader attacks on Israel, Biden has asked Congress for $14 billion in emergency funding for the country that has yet to be approved.
But Biden has also been under increasing pressure from progressives in his party who favor a ceasefire. During the break in fighting, top officials including Blinken pressed Israel to pursue the war with more precision and less ferocity in Gaza's south than it had in the north.
Israel resumed air strikes and ground maneuvers after the pause. According to the Hamas-run health ministry,  17,000 Palestinians have been killed since the war began, including thousands of children. That number does not differentiate between combatants and civilians and does not specify those killed by misfired rockets aimed at Israel. Hamas terrorists killed 1,200 people, most of them civilians, on Oct. 7, when it launched the war. Since then, nearly 100 Israeli soldiers have been killed in the fighting.
Biden, in his readout of the call with Netanyahu, focused on the need for more humanitarian aid to enter the Gaza Strip.
"The President underscored the importance of the continuous and sustained flow of humanitarian aid into Gaza," the readout said. "He welcomed the recent Israeli decision to ensure that fuel levels will meet requisite needs, but stressed that much more assistance was urgently required across the board."
Biden also was not satisfied with Israel's handling of extremist settler attacks on Palestinians in the West Bank, which have spiked. His administration criticized Netanyahu earlier this week over the issue when it announced that it would ban entry to Israeli settlers and Palestinians who harm "peace, security, or stability in the West Bank."
"President Biden reiterated his concern about extremist violence committed against Palestinians and the need to increase stability in the West Bank," the readout said.
Netanyahu has seized upon the seasonal message of Hanukkah to make clear that Israel is sticking to the goal of removing Hamas from power and returning the hostages.
"We are currently deep inside the Gaza Strip," he said, likening Israeli soldiers to the ancient Maccabees.. "This enemy will not break us up — we will break it up. This enemy will not wipe us out, we will wipe it out. This enemy will not overcome us, we will overcome it. This is being carried out day by day and night by night, and we will do it until the end."
There also are more evident differences between the governments about what happens the day after the war ends. Netanyahu has said that under no circumstances will he transfer authority to the Palestinian Authority, which he does not trust, although the governments continue to cooperate to stem an intensification of violence in the West Bank. Blinken says the Biden administration favors a P.A. role. The Palestinian Authority governs day-to-day affairs in Palestinian population centers in the West Bank.
"We discussed in our meeting how that's about how we build up and revitalize the Palestinian Authority, it's about how we stand up a plan for what happens after this operation is over," Blinken said, describing his meeting with Cameron.
The administration on Friday appeared to walk back its criticism of Israel, at least tonally. John Kirby, the National Security Council spokesman, said in a briefing with reporters that Israel appeared to be applying more care to its operations in the south, endeavoring to forewarn civilians of its actions so they can get to safer ground.
"They have in fact taken some actions to try to be more careful," Kirby said. "They have been publishing a map of where people can go and not go, that is the definition of pulling your punches." He added, however: "More can be done."
—
The post US officials deny pressing Israel for a war 'deadline,' but differences between the two are emerging appeared first on Jewish Telegraphic Agency.
Harvard president apologizes, Penn alum yanks $100M gift as congressional antisemitism hearing fallout continues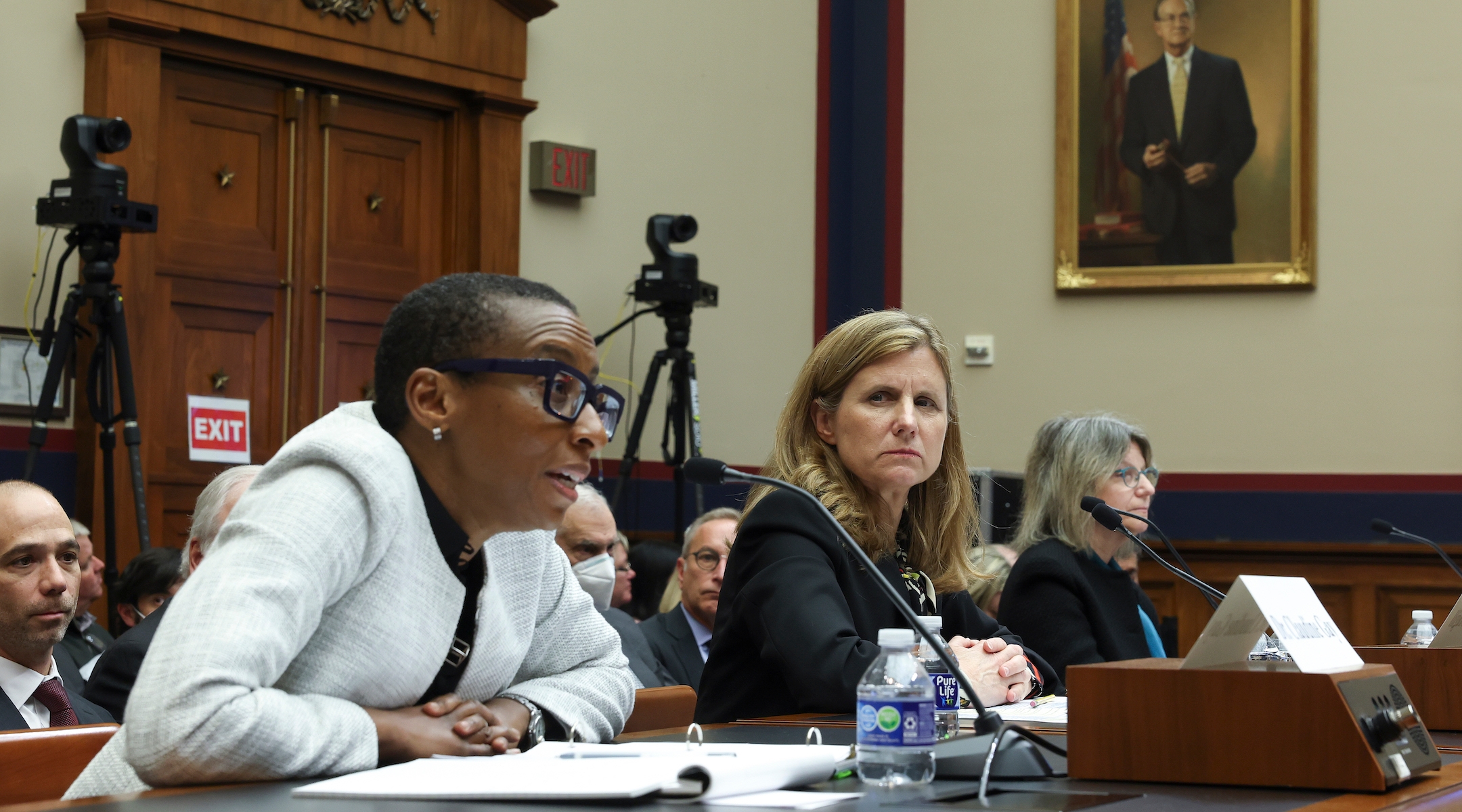 (JTA) — The president of Harvard University told the student newspaper that she was sorry for causing pain with her testimony during Tuesday's congressional hearing in which multiple college leaders said their schools' codes of conduct would not necessarily prohibit calls for genocide of Jews.
"I am sorry," Claudine Gay said in an interview with The Crimson. "Words matter." She added, "When words amplify distress and pain, I don't know how you could feel anything but regret."
She suggested that she had been thrown by the grilling that she and the presidents of the University of Pennsylvania and the Massachusetts Institute of Technology were facing over their handling of antisemitism on their campuses.
"I got caught up in what had become at that point, an extended, combative exchange about policies and procedures," Gay told the student newspaper. "What I should have had the presence of mind to do in that moment was return to my guiding truth, which is that calls for violence against our Jewish community — threats to our Jewish students — have no place at Harvard, and will never go unchallenged."
Meanwhile, a major donor says he is asking for his money back from Penn after the hearing, adding to pressure that its president, Liz Magill, is facing to resign.
Ross Stevens, CEO of the financial services firm Stone Ridge Asset Management, told the university in a letter from his attorneys Thursday that he wanted to withdraw approximately $100 million from a gift made in 2019.
"Mr. Stevens and Stone Ridge are appalled by the University's stance on antisemitism on campus," says the letter, which was first reported by Axios. "Its permissive approach to hate speech calling for violence against Jews and laissez faire attitude toward harassment and discrimination against Jewish students would violate any policies of rules that prohibit harassment and discrimination based on religion, including those of Stone Ridge."
The letter adds to mounting pressure on Penn president Liz Magill to resign. Pennsylvania Gov. Josh Shapiro, a Jewish Democrat, called on the private university's board to convene to make a "determination" about her leadership following the hearing, which also drew criticism from the White House.
The letter indicates that Stevens could decide not to pull his donation — but says that would happen only after a meeting satisfying his concerns that takes place "if, and when, there is a new University President in place." It concludes, "Until then, there can be no meaningful discussion about remedying the University's ongoing failure to honor is obligations."
—
The post Harvard president apologizes, Penn alum yanks $100M gift as congressional antisemitism hearing fallout continues appeared first on Jewish Telegraphic Agency.