Israeli opposition, pro-democracy protesters press unity in face of attacks from Hamas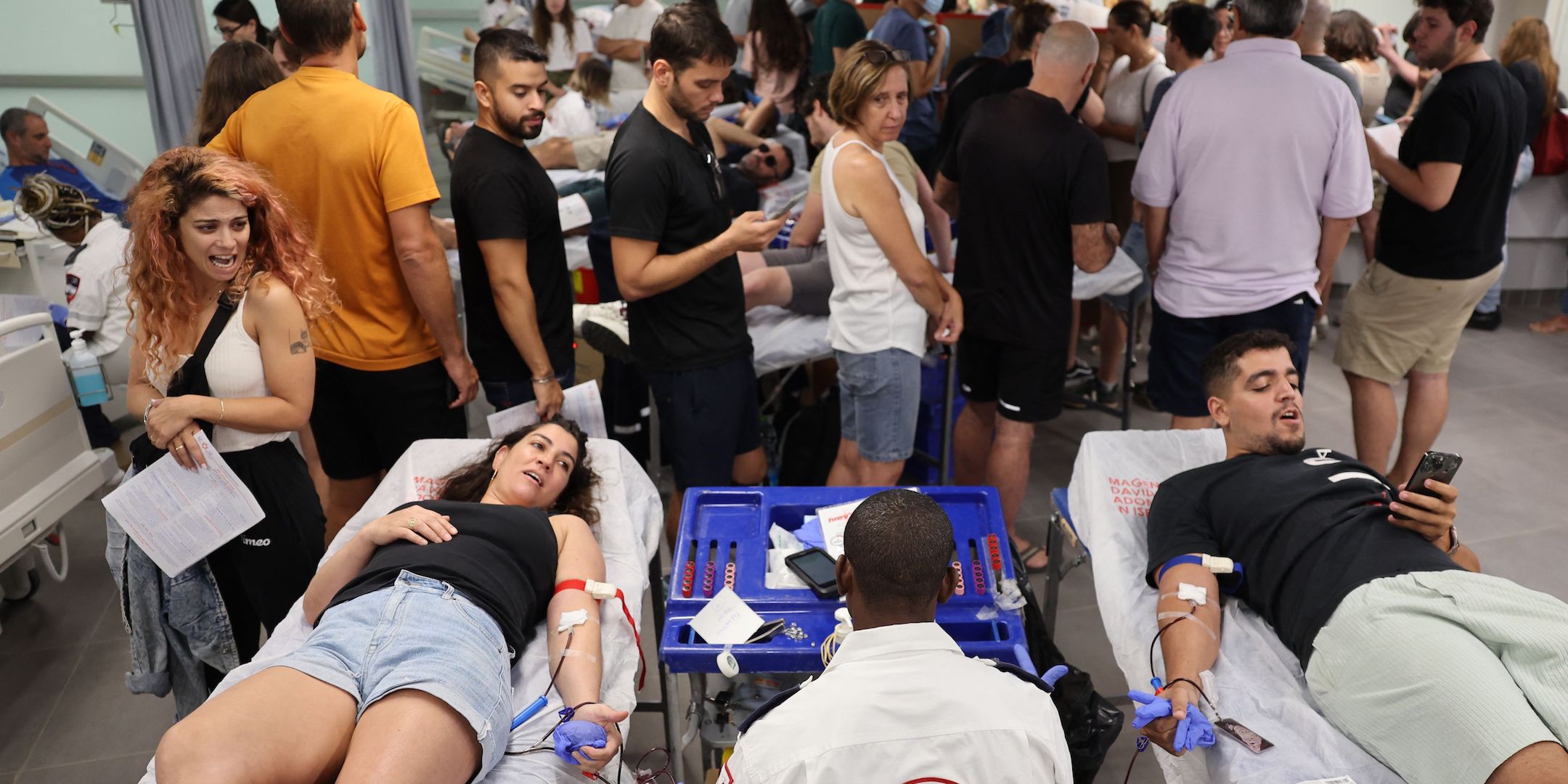 (JTA) — Hours after Saturday's deadly surprise attack on Israel by Hamas, the Israeli protest group Achim le'Neshek (Brothers and Sisters in Arms) was helping arrange transportation for army reservists being called to the front. 
"Brothers and Sisters in Arms call on everyone who is required to stand up for the defense of Israel without hesitation and immediately," the group tweeted early Saturday. "Right now the most important thing is the safety of the country's citizens."
It was an abrupt turnabout by a group of military veterans and reservists who previously threatened  to refuse service if the government carried out its judicial reform plans, but a sign of how what Prime Minister Benjamin Netanyahu has called a "war" with Hamas has mobilized a polarized Israeli public. 
Opposition party heads in Israel's Knesset issued a statement backing the Israel Defense Forces. The heads of the Yesh Atid, National Unity, Yisrael Beitenu and Labor parties wrote that they "are united in the face of terrorism," and that "in days like these there is no opposition and no coalition in Israel."
Organizers of the huge anti-government, pro-democracy protests that have convulsed the country for much of the year suspended the weekly demonstrations for the first time.
"We stand with the residents of Israel and give full support to the IDF and the security forces," the protest organizers said in a statement, the Times of Israel reported. "We call on all those who are needed to report [for duty] and play their part to safeguard the security and health of the residents of Israel."
Brothers and Sisters in Arms set up an online signup sheet for those needing transportation to army bases, hospitals and "family."
The coordinated attack by Hamas came at a low point in the morale of the country. Last month, more than 180 former military, intelligence and  police officals warned that the far-right government's plan to reshape the country's judiciary threatened the country's resilience.  "We've been through wars, through military operations and all of a sudden you realize that the greatest threat to the state of Israel is internal," Tamir Pardo, a former head of Israel's Mossad intelligence agency and an organizer of the protest letter, told the Associated Press.
Israeli President Isaac Herzog, who has called for a compromise on the judiciary overhaul, also called for solidarity.
"I call on everyone to obey the directives of the Home Front Command, to show mutual support and calmness," he wrote on X. "We can defeat all those who wish us harm!"
"I call on everyone to obey the directives of the Home Front Command, to show mutual support and calmness," he wrote on X. "We can defeat all those who wish us harm!"
Hints of future divisions were already being seen in early reactions to the deadly attacks, with commenters in Israel questioning the military's preparedness, the failure of Israeli intelligence to anticipate the attack and provocations by Jewish religious extremists at the Temple Mount in Jerusalem. But as rockets continued to rain down on Israel's south and the border with Gaza remained breached, and Hamas reporting having taken Israelis prisoner, protesters, opposition leaders and those in power presented a united front. 
—
The post Israeli opposition, pro-democracy protesters press unity in face of attacks from Hamas appeared first on Jewish Telegraphic Agency.
Suspect identified but no arrest in death of Jewish man at Israel rally, Ventura County sheriff says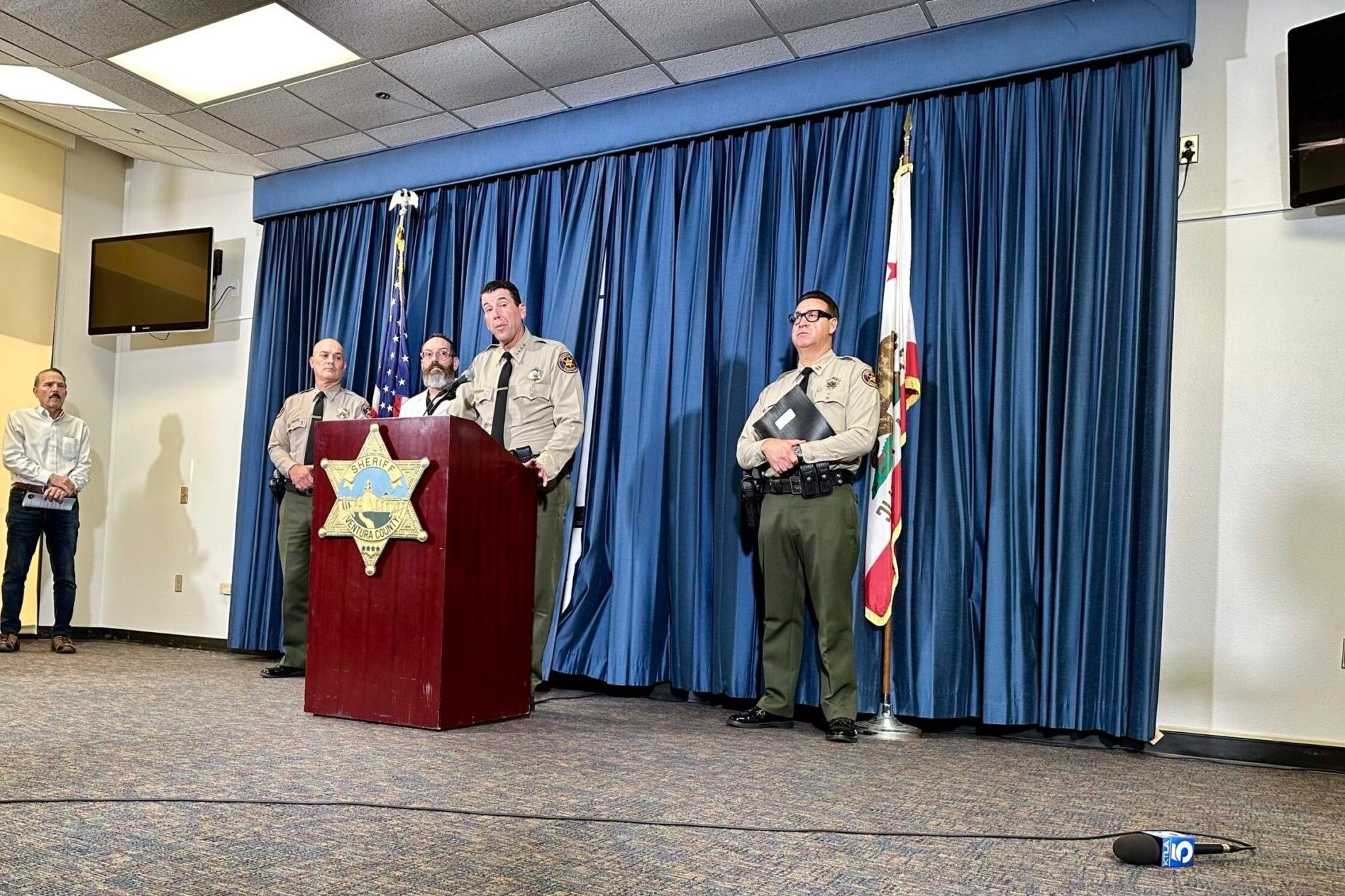 THOUSAND OAKS, California (JTA) — Police in Ventura County, outside Los Angeles, said they had identified a suspect but had not made any arrests in connection with the death of Paul Kessler, a 69-year-old Jewish pro-Israel activist who died after a confrontation with a pro-Palestinian protester on Monday.
Investigators have not ruled out the possibility of a hate crime, Sheriff James Fryhoff said during a press conference on Tuesday morning. And while the incident is being investigated as a homicide, a medical examiner explained that that term means Kessler's death resulted from human interaction — and not necessarily that a crime had been committed.
The case is attracting significant attention because it is the first death reported in connection with international protests for and against Israel in the weeks since Oct. 7, when Hamas attacked Israel, prompting Israel to declare war on the terror group.
Fryhoff declined to share many details of the ongoing investigation but sketched out the contours of what happened on Monday, when pro-Palestinian protesters gathered at a busy intersection in this southern California suburb, and pro-Israel demonstrators assembled at the same spot for a counter-protest. There were about 75 to 100 people in total between the two camps, he said, and police officers were monitoring the scene but were not stationed there.
He said multiple people had called 911 after Kessler fell following an altercation of some kind and that police had interviewed witnesses after arriving just minutes later.
"Witnesses provided conflicting statements about what the altercation, and who the aggressor, was. Some of the witnesses were pro-Palestine while others were pro-Israel," he said. "During the investigation at the scene, deputies determined that in the altercation with Mr. Kessler, he fell backward and struck his head on the ground. What exactly transpired prior to Mr. Kessler falling backward isn't crystal clear right now."
Fryhoff said a 50-year-old male who lives in nearby Moorpark, and who was a pro-Palestinian demonstrator, had been identified as a suspect in the case and was detained briefly on Tuesday afternoon while investigators executed a search warrant on his home. Fryhoff said the man, whom he did not identify, had cooperated with deputies at the scene of the incident. The man also said he had been among those to call 911, Fryhoff said.
Fryhoff exhorted anyone with video from the event to share it with the sheriff's office. A video from a nearby Shell gas station was obscured by the gas station sign, he said.
Kessler was conscious and responsive at the protest and again when officers interviewed him at a nearby hospital, Fryhoff said. His condition deteriorated and he was pronounced dead shortly after 1 a.m. Tuesday, nearly 12 hours after the incident.
The chief medical examiner said physicians who assessed Kessler, as well as an autopsy that was performed on him, observed an injury to his face that could have been caused by being struck with a megaphone — something the local Jewish federation said had occurred. But it was the blow to the back of Kessler's head that was fatal, said the examiner, Dr. Christopher Young.
The rallies took place at a busy intersection that Fryhoff said has been home to two other protests related to Israel and Gaza since Oct. 7.
"We've had 21 protests countywide since October 7. This was the only one so far that has had some type of violent encounter at all," he said.
The CEO of the Jewish Federation of Greater Los Angeles, Rabbi Noah Farkas, was at the press conference.
"We have to allow the investigation to continue," Farkas said. "We appreciate that it's being investigated as a homicide. And we hope the facts of the case will come out so that we have real clarity about what had happened. But at the same, we live in an environment that we know is very hostile to the Jewish community. … The environment was such that it could lend itself to violence."
Farkas said he urged the local Jewish community "to be vigilant and to stay calm" despite mounting reports of antisemitic incidents globally and several local incidents of violence, including an Oct. 25 home invasion in Studio City, California, in which the alleged intruder shouted "Free Palestine" and "Kill Jews."
"The last thing that anyone should want is for Jews in the community to take matters into their own hands and commit some kind of reprisal," he said. He also said Jews should continue to attend pro-Israel demonstrations, including ones planned for Beverly Hills on Nov. 19 and in Washington, D.C. next week. "That's how we can express ourselves," he said.
Fryhoff said his department assesses the risks related to each event before deciding whether to send officers.
"It's very clear that sometimes when law enforcement does arrive on scene, that we can be a catalyst for additional aggression, and so we try and limit our presence," he said. In this case, he said, "There was no indication of impending violence and so no additional resources were needed. … This event was not preventable."
—
The post Suspect identified but no arrest in death of Jewish man at Israel rally, Ventura County sheriff says appeared first on Jewish Telegraphic Agency.
A month after loved ones taken captive, families of hostages howl on global stage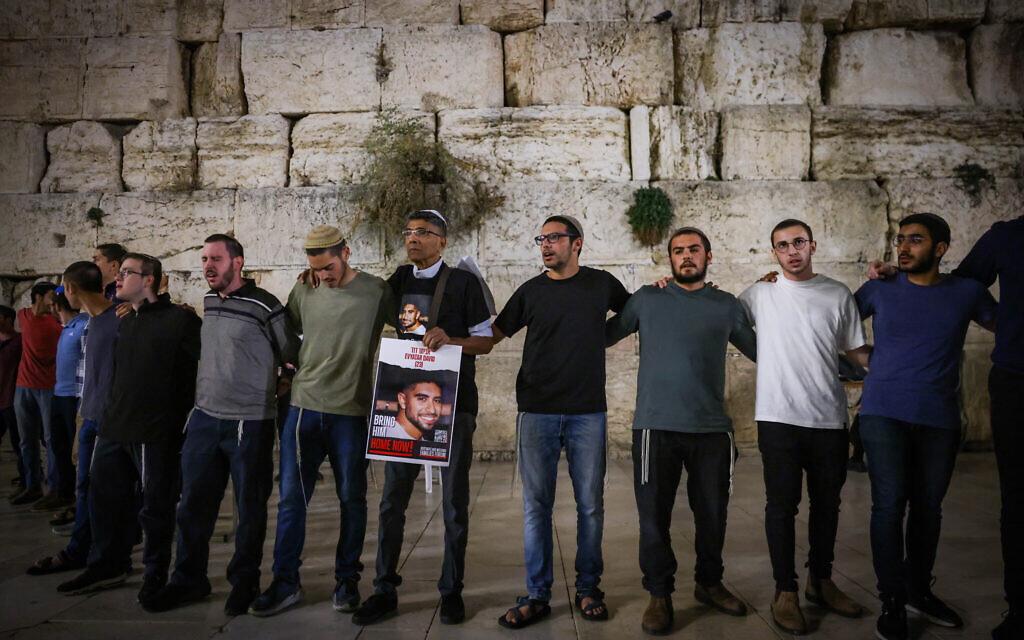 1 month after Oct. 7 massacre, the ruins of Kibbutz Kfar Aza testify to its horrors