Life Stories, in brief: Our readers remember the loved ones they lost in 5783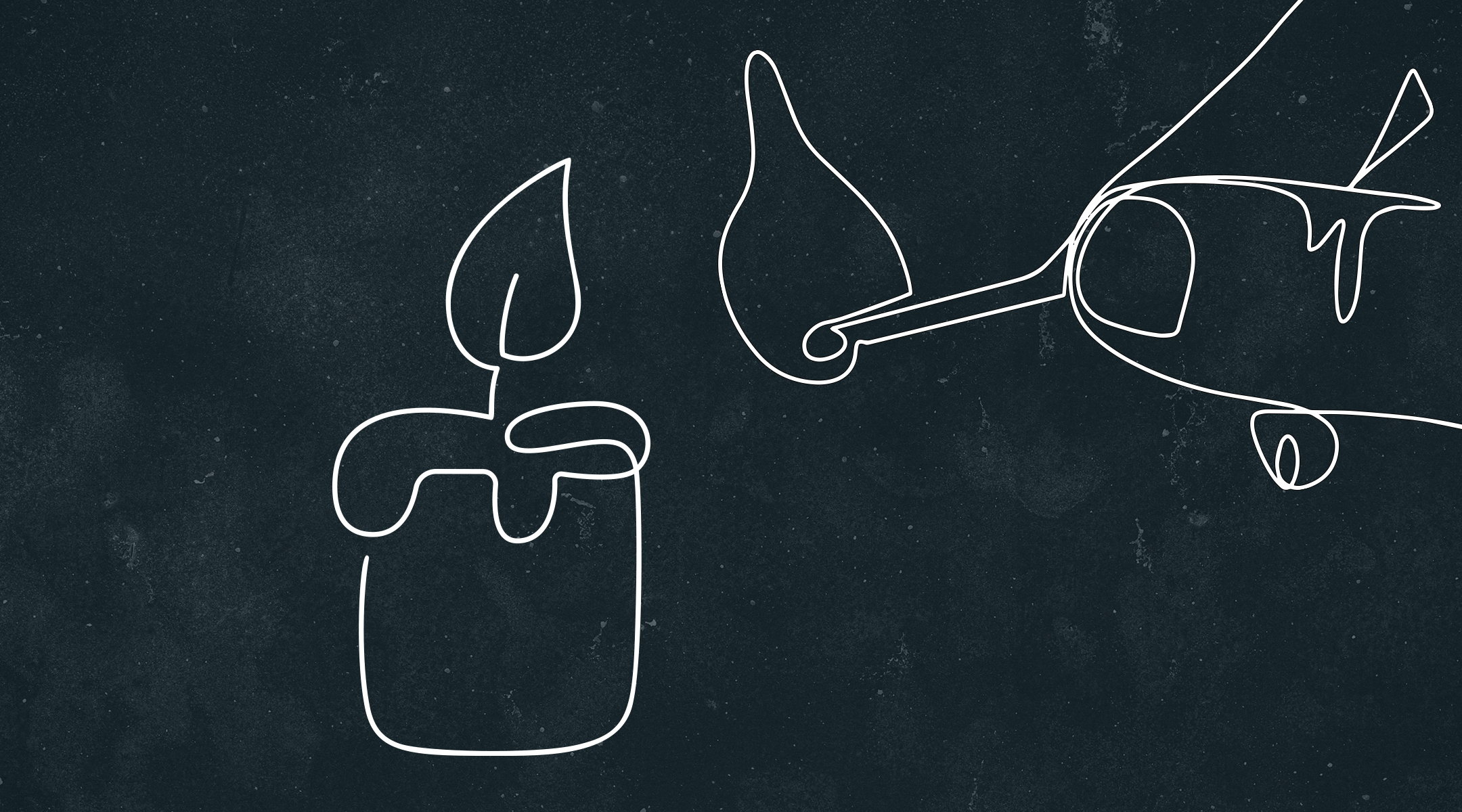 (JTA) — The 10-day period that begins with Rosh Hashanah, the Jewish New Year, and extends through Yom Kippur is a time for serious introspection, and also a time to remember relatives and friends who have passed away. Mourners recite the Yizkor prayers on Yom Kippur and light memorial candles, and many will use this time to visit the graves of their loved ones. 
Inspired by these rituals of remembrance and community, the Jewish Telegraphic Agency, in partnership with My Jewish Learning, asked readers to tell us about the loved ones they lost in the Jewish year just past, 5783. Below are their tributes, memories and celebrations.
Read about newsmakers who died over the last year. And sign up here to get our weekly Life Stories newsletter.
Allan Gary Abrams, 80, Saint Petersburg, Florida, was "a gifted artist. Loved by all who knew him. A Gitta Neshuma." — Barbara Abrams Confino, sister
Alan Ades, 92, Dedham, Massachusetts, was "a distinguished and proud man who showed by example how family and Judaism were his utmost priorities. His 67-year marriage, four children, 15 grandchildren and 2 great grandchildren were a testament to this as were his many volunteer leadership roles over his long and successful life." — Sara Ades Goodwin, daughter
Athena Lauryl Albanese, 15 days, Richmond, Virginia, "Identical twin granddaughters born at just 26 weeks. Into NICU immediately after birth. Veronica survived, Athena did not. We never even got to hold [her]." — Laurie Simmonds, grandmother
Carola Sherman Allen, 86, Los Angeles, California. "Losing her 30-year-old son to cancer and her husband to a drunk driver, my mom exemplified resilience in the face of the deepest challenge. She helped my young adult son grow into an amazing human. She died on her terms as an example for us to live on ours." — Jamie Allen Black, daughter
Elise Alloy-Relihan (Chaiya bat Ruth v' Yaakov), 67, Massachusetts, was "a brilliant, witty woman who was determined to love the world and everyone in it. She created a huge, loving family of children she bore and children she chose. She was deeply devoted to her husband of 40 years, she had a terrier she adored and she had a smile that was legendary. She judged no one, listened to everyone, and made everyone she spoke to feel special and cherished. She was an Eshet Chayil in every sense of the term." — Grace Relihan, daughter
Menachem Amiram, 77, Kibbutz Lavi, Israel. "Menachem came to Israel as a founding son of Kibbutz Lavi in 1952. Menachem served as a shaliach, an emissary for the B'nai Akiva movement, in California where he successfully recruited American Jews to make aliyah. Married and father of six, grandfather of more than 20, Menachem lived a fulfilling life, full of meaning." — Rita Plaut, first cousin
June Appel, 79, Boynton Beach, Florida. "She was my everything." — Herb Appel, husband
Marilyn Pasarew Aronson, 78, Maryland, was "loved by all who knew her." — Sue M, sister-in-law
 Marion Baras, 102, Silver Spring, Maryland, "loved teaching music. Her piano students followed her to the nursing home for lessons. She survived Kristallnacht with her optimism and faith intact.  She was beautiful inside and out.  Her last words to me were, 'You were a wonderful daughter.' What a gift." — Barbara Baras Kessel, daughter
Marc Becker, 37, Los Angeles, California, "was a truly special person who brought unconditional love, acceptance and fun into the lives of everyone he encountered. He was our North Star, guiding us safely home with his warmth and light. He had limitless energy, good humor, and positivity. He never complained; he only expressed gratitude." —Jonah Platt, lifelong friend
Rosalee Bender, 83, San Rafael, California, "was a client who became a friend, and then I became the child she never had. She outlived two husbands and most of her friends. Classy, kind, and sweet." — Avi Zalman, friend 
Barry Michael Benjamin, 72, Cleveland, Ohio, was "the most generous, giving, big brother who always looked out for me and took care of me as well as giving to so many charities. He was a loving husband, father and grandfather. He unselfishly saw to the needs of our parents in their elderly years. I looked up to him and he looked out for me. I trusted him more than I trusted myself." — Jack Benjamin, younger brother
Harvey Bernhardt, 95, New York. "My father was an amazing man who never lost his sense of humor. He loved his family, travel, and simple yet yummy food. He performed a thousand little kindnesses throughout his life and showed, by example, what it was to be a good man." — Pamela Lebedda, daughter 
Boris Abramovitch Bernshtein, 81, Tver, Russia. "A civil engineer, he rose to the top in the profession. Was active and popular in the synagogue. Was a loving father and a devoted family man. Will be missed by all those who knew him." — Smarajit P. Chakrabarty, son-in-law
Edward Israel Birnbaum, 85, Weston, Florida, was "a survivor, in business, with natural disasters and with health issues, but he was unconditionally devoted to my Mom, his wife of 64 years, his six kids and 18 grand and great-grandchildren. He was adored by all he met for his good humor and kindness." — Scott Birnbaum, son 
Moira Bisset, 58, London. She "used her humor and bravery to battle cancer. Unique and inspirational, wife and mother of four, devoted daughter and sister. She truly loved her family and friends. She is missed every day by all those who knew her." — Jacqueline Kaye, dearest friend 
Norman Bleckner, 90, New York City, New York. "My uncle. A very special man. Loved life. Loved his family. So creative and artistically talented. Happy. Kind. A special man. He is survived by his wife, my Aunt Sheila. His two children and his three grandchildren. In addition to his extended family. May his memory be a blessing to us all." — Ina Kushner-Rentzer, niece
Teddye Bournstine Felix Bliwas, 96, Northbrook, Illinois. "A third-generation Chicagoan, Teddye was a proud Reform Jew. She graduated from George Williams College and did social work. While raising children, she was a volunteer, returning as a geriatric activities' director. She was an award-winning artist; a constant knitter; passionate about bridge, reading, progressive politics, and her grandchildren." — Rabbi Cathy L. Felix, daughter 
Eduardo Bradman, 51, Israel, "made aliyah from Havana in 1998 to an absorption center. He married Haya at City Hall, NYC, just a few days before 9/11/2001. He studied computer science in Cuba, and established a business in Israel. Eduardo, Haya and their 3 daughters lived on a kibbutz near Sderot, where he was buried." — Miriam Bradman Abrahams, first cousin
Dorothy A. Brett, 98, Woodbury, New York, was "a forward-looking, progressive woman with a unique capacity for change and a flair for fashion and decorating. Beloved by family and friends." — Laurel Brett, daughter
Michael Brown, 51, Albuquerque, New Mexico. "Michael was handicapped with cerebral palsy. He developed a UTI with sepsis and passed away at home." — Jay F. Brown, father
Betty Ann Buckley, 74, Athens, Alabama, was "a wonderful woman, mother of three children, grandmother of four and great grandmother of six. She loved nature, reading, music and was a very talented crafter and quilter. Thoughtful, kind and generous Betty lit up the world with her sweet smile. She was loved and is greatly missed." — Candace Russell, daughter 
Yulia Michry Bukai, 58, Tuxedo, New York was "a kind, loving woman. She was a mother, a wife, a sister, and a dear friend. She was an artist, a watercolorist and a gardener. Her artwork, like her garden, is exquisite. Born in St. Petersburg, Russia, she suffered antisemitism and when she could, she left to make a new life. She knew hardship, but always found joy. She was a bright light that glowed." — Zeeva Bukai, sister-in-law
Malcolm R. Busch, 88, Highland Park, New Jersey. "A loving family man, life-long learner, attorney who never retired, and funniest man on 'Old Jews Telling Jokes.' Known for laughing at his own jokes, retelling stories in ways that made them feel new, making genuine connections with every person he met, and a deep dedication to his community." — Melissa Anolick, granddaughter
Carol R. Cohen, 83, Sarasota, Florida, was "a classy, beautiful, insightful, honest, genuine and extraordinary person with a golden heart. She loved the color blue, root beer floats with vanilla ice cream, dancing, hosting parties, gardens, trying new recipes, tootsie rolls, traveling, fashion, and adventuring with her children and grandchildren." — Marjie Hadad, daughter
Toba Coren, 87, Bala Cynwyd, Pennsylvania, was "a wonderful older sister throughout my life. We considered one another best friends. We were always there for one another in bad times and good times." — David Segal, brother
Lucinda Crohn, 88, Worcester, Massachusetts, was "motivated by kindness and truth, was a teacher to her core, courageous, and was often described as someone who would 'tell it like it is.' We love and miss her beyond measure." — Rachael Missall, daughter
Natalie Iris Herman Cure, 77, Staten Island, New York, was a "wife to her beloved Norman for over 52 years" and "a talented artist with a mouth like no other." — Andrea Cure, daughter
Carol David, 60, Israel, "I loved her like a sister, proud of her achievements as a scientist seeking a cure for Alzheimer's. She raised 3 kids and was the caretaker of Dorothy, 92, her mother and my late dad's sister. Way too soon and tragic." — Cindy Chazan, first cousin
Leane Werner Dicker, 75, Rockville, Maryland, was "good to all she knew, always learning, beloved." — Madelyn Schloss, old friend
Marilyn Dobrin, 85, Brooklyn, New York, was "one of the most kind people you would ever meet. She would give endlessly, it made her happy. Her family and friends meant the world to her. So did her Jewish faith. I only wish she lived longer to enjoy more of her grandchildren. That's all she ever wanted." — Ellen Dobrin Schier, daughter
Sandra Ehrlich, 89, Silver Spring, Maryland, was "an extremely loving, caring woman. She had a wonderful sense of humor, telling silly jokes at family gatherings. Mom hosted all the Jewish holidays for our extended family and friends while my brother and I were growing up. She was an excellent cook and loved to entertain. Her generosity and love had no bounds. She was a wife, mother, grandmother, and during her last years a great-grandmother. With all our hearts we miss her every day." — Terri Katzen, daughter
Paul Eisenman, 72, Queens, New York. "My beloved husband was special to me … married 38 years." — Francine Eisenman, wife
Susan Farber, 79, Woodbridge, New Jersey, "was tenacious. She became a widow at age 33 and raised me by herself. She worked seven days a week and made sure I got a college degree. Her greatest loves were her grandchildren. They could do no wrong. I miss her every day." — Jessica, daughter 
Carol Ann Faintich, 78, St. Louis, Missouri. "'Family first' was her motto, unconditional love her way of living that motto every day; literacy and education her passion. 'Go Read' was her ever-present tagline. She was sassy, spirited, strong and stubborn. Being a MeMe to Evan and Jack was her greatest joy in life." — Robyn Faintich, daughter
Andrea Holly Fellows, 73, Playa del Rey, California, was "a teen model, a singer blessed with a beautiful voice, a Phi Beta Kappa graduate of UCLA, a gifted writer and editor who lived for art, her family, and her cats." — Joel Gardner, brother
Janice Fenster, 77, Richmond Hill, New York, was "a retired NYC teacher. Jan was a loved and respected leader in both the Jewish and secular communities as well as an ardent Zionist. Despite long-standing health issues, she generously gave of her time, energy and financial resources. She will be sorely missed, especially by her surviving siblings, Israela and Simon." — Simon Fenster, brother
Ruth Fiden, 97, Palm Desert, California. — Patty Fiden, daughter. 
Eugene Fine, 90, Bronx, New York. "My dad was the most intelligent, creative, passionate, loving person. He loved to tell long, creative stories, especially about meeting my mom. He remembered every meal he ever had. He loved his wife, children, grandchildren, relatives, friends, Rachel Maddow and raw onions! Every day, he said, 'Life owes me nothing; I am the luckiest man in the world.'" — Judy Fine-Edelstein, daughter
Sharyn Fradin, 83, Deerfield, Illinois. "Married 63 years, best friend to Larry for 70 years. Mother of three, grandmother of 8. Medical librarian at Chicago Medical School until retirement and volunteer librarian at the Chicago Botanic Garden. She loved her current events group, her movie group, her Mah Jongg group but most of all she loved her friends both current and from her past. She had an ear and shoulder for everyone and never a judgment nor criticism made." — Larry Fradin, spouse
Nel Zalm Fresco, 75, Zuiddorpe Zeeland, the Netherlands, was known for saying "the best is yet to come." — Detlef van Zeggelen, friend
Malka Maroko Freund, 96, Stockholm, Sweden. A Holocaust survivor and "wonderful loving soul!" — Yvonne Freund, daughter
Louis Frey, 92, Tampa, Florida, We were high school sweethearts. We always felt we were meant to meet and be together for the 72 years we were lucky enough to celebrate our anniversary — the last time, Feb. 10, 2022. He passed away this past November. Lou was a devoted, loving husband and father to our three children and a fun grandfather to our seven grandchildren and 13 great-grandchildren." — Yollette Frey, wife
Robert Frimtzis, 92, San Diego, California. "Robert Frimtzis' memoir takes you from surviving bombs of the Nazi blitzkrieg, to imminent starvation and deprivation in a mud hut in Tajikistan, to contributing to America's lunar exploration and spacecraft development." — Laurie Solnick, daughter
Lillian Gabriel, 92, Los Angeles, California, was "my sister while we were far apart in age, we were always together. Whether as a big sister, or later a good friend, she was always there for me and everyone in our family. She was a teacher, art dealer, Jewish communal leader and incredible mother, grandmother and great grandmother, and of course sister." — Miriam Hearn, sister
Roberta Galex, 84, Dripping Springs, Texas. "Just a special woman. Caring and loving, and would do anything for those in her life. She just died, but we've been missing her for years because of her health issues. We will always miss her." — Michael Galex, son
Ralph Gelper, 91, Boynton Beach, Florida, was "born to a boisterous family of new immigrants in Brooklyn. He went to Stuyvesant High School, then studied pharmacy, married and had two daughters, one of whom gave him two grandsons. He loved reading news, history and politics. Ralph outlived his wife, with whom he retired to Florida." — Cynthia Gelper and Alyssa Gelper, daughters 
Aaron Gerstman, 80, New Jersey, was a "wonderful man who served as a father, husband and grandfather to the privileged few in his family. He met his wife Arlene at camp and married soon after. They were inseparable and he would do anything to make his family happy." — Matthew Labkovski, grandson
Sharyn Gertz, 82, Los Angeles, California, was a "smart, funny and an amazing person. She was the definition of a supportive and loving mother, wife, grandmother and friend. She was a tentpole in our family. Her existence and impact she made on her family and friends was profound." — Michael Gertz, son
Jay Gettinger, 79, Boca Raton, Florida. "Beloved husband, father and poppy. Life dealt many sad moments but he never complained or was bitter." — Melissa Gettinger Weiner, daughter 
Eshraghieh Setareh Ghodsian, 93, Los Angeles, California, was "a beautiful woman inside and out. She was born in Iran and died in Los Angeles, leaving four children behind. She was charitable, generous and had much compassion for all human beings. her loss has left a huge empty space in my life." — Minoo Sueke, eldest surviving daughter
Betty (Bayla) Gibbs, 94, Leeds, England, was "my best friend. May her dear soul rest in peace." — Gina Bowyer, daughter
Corinne Ellis Gilbert, 100 and 3/4 (as my grandkids say), Boston, Massachusetts. "Corinne Gilbert passed last March as she lived her life, quietly, but in charge. She told me she would die that night, and she did, but of course she waited til I left the room. She loved cooking for family, the Saturday Met Opera, crossword puzzles. She read nonstop, often multiple books per week. But most of all she loved to tell people what to do and when to do it!" — Paula Rosenstock, daughter 
Jay B. Ginsburg, 82, Keene, New Hampshire, "loved to read, both for the content and the look and feel of special books. He wanted to know, especially in Jewish thought, history and experience. For more beauty he collected art, especially Japanese prints, and for delight, sandwiches and condiments. We met at St. John's College (Annapolis), married in 1966, and spent almost 60 years together." — Susan M. Ginsburg, wife
Paula Goddard, 71, Cleveland, Ohio, was "an extremely close friend, actually we always called her family. She was a travel partner with us all over the world. We miss her dearly." — Ray Klein, friend 
Susan J. Goldman, 78, Scottsdale, Arizona, "A mentor. A teacher. A friend. An inspiration. My mom." — Jami Goldman, daughter
Marsha Gordon, 76, Victoria, British Columbia, Canada, "lived life on her own terms. Beloved grandmother, mother, sister, aunt." — Tamara Tulloch, daughter
Joan S. Gudelsky, 94, Rockville, Maryland, was "one of the great ones! Always upbeat, loving and fun to be around! She was a wonderful role model and friend!" — Linda G. Dagen, daughter
Diane Haber, 75, Milltown, New Jersey, was "my best friend for over 60 years. She loved deeply and she laughed deeply. She worked with children and the elderly in her job as a social worker. She did so with compassion. She adored her husband, children and grandchildren. She gave off herself freely to family and friends. I will carry her in my heart forever." — Cheryl Grossman, a close friend
Jonathan A. Harpman, 60, Oklahoma City, Oklahoma, was "my son, a special brother to Louise, father to Taylor and Chaz, nephew to Josh. Jon died from complications of younger onset Alzheimer's. He was a loving, giving, warm and outgoing young man. He loved anything to do with a ball and a club, racquet, hoop, even a foot." — Helene Harpman, mother
Honey Halter, 90, Santa Maria, California. "Loved dearly by family and friends and missed everyday. Honey loved a glass of chardonnay, playing tennis and ice cream (oh how she loved ice cream!). Your three great-grandchildren named in your honor will know how very much you love them." — Jessica, granddaughter
Robert Hersh, 82, Long Island, New York. "Wonderful husband, father, brother , and friend. Passionate about grammar and music. Most passionate about track and field." — Louise Sobin, spouse
Susie Hirschfeld, 76, London, England, was a "ball of fire, larger than life and with a heart as colossal as her humor." — Carol Silverstein, friend
Pearl Hirshfield (neé Belly), 100, Evanston, Illinois. "Revered mother of four daughters, adored wife of Hyman J, artist/activist, marched with Dr. King, studied with Leon Golub, raised funds for the Chicago 7, beloved by her family and friends." — Deborah, Leslie, Laura Hirshfield, daughters
Zak Hirshman, 52, Winnipeg, Manitoba, Canada. "In 1993, Zak competed in the World Maccabiah Games in Israel representing Canada in basketball, which was a very proud accomplishment for him. It is an understatement to say that Zak was larger than life, with a stature of 6'4", 280 lbs., but it was his personality, humor and care for others that really made you notice him and want to be next to him." — Lynn Hirshman, mother
Morris Hodkin, 83, New York. "When we were young, he watched out for me. He made sure that our parents were taken care of in their senior years when they needed help. He was a son who always called home and he sent our mother flowers on HIS birthday to thank her. Morris was generous and helpful to many people." — Carol Hodkin, little sister
Howard Israel, 62, South Whitehall Township, Pennsylvania, was "a sweet caring person! He made everyone laugh in such a good way! He was so smart and always helped me when I needed it!" — Chase, son
Maria Abramovna Ivaikina, 84, Tver, Russia. "With my Granny we shared laughs and sorrows; we shared life. She was a teacher, an educator and inspiration for us, her loved ones, her friends, and all her students. May her soul shine forever in God's light!" — Ludmilla Chakrabarty (née Bernshtein), granddaughter
Stanley Jacobs, 74, Delray Beach, Florida, was "the first child born into our family after the Holocaust. All of my cousins looked up to him. He was an inspiration to all. He loved his family above all else." — Miriam Sulfaro, sister
Ruth Kaplan, 98, Rego Park, New York. "As a Jewish teen in Eastern Europe her family fled their town when the Nazis invaded Poland. They hid in rural Russia for the duration of the war, eventually ending up in a displaced persons camp in Germany. There she married my grandfather, started a family and emigrated to the U.S. through HIAS in the '50s. Bubby left us with many gifts, including wonderful family relationships across the world and a connection to Jewish culture." — Sally Frank, granddaughter
Mark Barry Kauffman, 71, Port Jefferson, New York, was "a generous, loving man with a creative spirit and a creative eye, always ready to have fun." — Laurel Brett, wife
Marsha Spencer Kamins, 79, Hartford, Connecticut. "My older sister, my best friend, forever the missing piece to the puzzle, oldest of four sisters." — Elaine Spencer Dombroff, sister
Linda Kern, 84, Boise, Idaho. "She was a talented writer and became a teacher in elementary school. She occasionally wrote articles for a local newspaper in California She loved children and cats." — Norma Hescheles, sister
William S. Kirschner, 73, Las Cruces, New Mexico. "My husband was perfectly imperfect. He was generous, humble and kind. He defended civil rights, and worked to promote diversity and tolerance. He was affectionate, loved to laugh and had a song for every situation. He was in recovery for many years and helped many others to find recovery. He was loved by so many and would often say, 'I have a wonderful family and a great life, I"m a lucky man.'" — Laurie Miller Kirschner, wife and best friend
Tedd Klein, 67, Middletown, New York, was "adored by all. He was the kind of person who lent a hand wherever needed. He was a devoted husband, loving father and endearing grandfather, PaPa. He was very active in his local synagogue, president of the men's club, and community service. He is missed by all who knew him." — Marie Morey, sister
Avi Klempner, 83, Kfar Saba, Israel, was "a respected and appreciated veterinarian from 1970 on. He taught clinical medicine at Araneta University in Manila, Philippines, for a year and a half. He became interested in small animal orthopedics and practiced small animal medicine up until 2022." — Phyllis Anne Klempner, wife
Adira Rose Koffsky, 18, Jerusalem. "Adira was a unique and special person. Many knew her to be a smart, eloquent, and big-ideas thinker. She was as interested in questions as she was in the answers. Her love and kindness for family and friends will always be remembered." — Ann Koffsky, mother
Lou Kulekofsky, 78, was "an extraordinarily generous and humble man. It was pure joy to sit with him over a cup of coffee and talk and laugh with him.  He was a dedicated friend, and truly wished the best for everyone, without any jealousy. I will miss him a great deal." — Michael Cohen, good friend
Eric Kushner, 70, East Moriches, New, York, was "my brother. He was kind and caring. He had an unusual sense of humor. Loved his family. Didn't have a mean bone in his body. He is survived by his wife Ellen, his three children and three grandchildren, and his three sisters and their families." — Ina Kushner-Rentzer, sister
Robert Kushner, 97, East Meadow, New York. "My Dad was a beautiful human being. He was kind. Caring. Generous. Smart. Educated. Just an all around gentleman. He and Mom were married for 79 years. He is survived by Mom, his children, grandchildren and great grandchildren. We miss him every day." — Ina Kushner-Rentzer, daughter 
Stanley Kushner (Shimon ben Yaakov Halevi), 87, London, England, was "a gentle, genuine and profoundly beautiful neshama. A husband, father to six of us, Zeida to 14 grandchildren and two great-grandchildren. We miss him every day." — Jill Baker, daughter
Irina Lagoviyer, 93, New York, New York. "We lived together for 72 years. Loved each other from start to end." — Vladimir Lagoviyer, husband
Robbie Leinwand, 72, Dallas, Texas, was "a warm, loving husband, father, brother and grandfather. Never said a mean word and kept friends forever. Loved to read and listen to music. Most polite ba'al tfiloh ever." — Sheba Mandel, wife
Richard King Levinsky, 69, Fort Collins, Colorado, was "a man who taught me to always seek the divine in everything. Taught me to slow down, how to love, and be patient. Showed me how the world works, no matter how big or small scale. He inspired me every day to wake up, striving to make the world a better place. I love you, Papa." — Kiiva Inari Levinsky, granddaughter/best friend 
Evelyne Calvo Levy, 93, Lima, Peru. "After her children's graduation from college (Bryn Mawr, Cornell, Oberlin) Evelyne went to college in Peru where she excelled and was beloved by her younger classmates. Of Turkish-born Sephardic parents, Evelyne married at 18 in France and died in her birthplace, Lima, a few days before her 93rd birthday." — Fortuna Calvo-Roth, sister
Helen Lipkowitz, 97, Tampa, Florida. "Great balabusta!" — Marcia and Laurie, her daughters 
Michael Losover, 63, Baltimore, Maryland. "My brother was kind, giving and very funny. He loved being around people, had so many old friends and especially loved his family. His sons and daughter-in-law were a shining light in his life. I know he's looking down and so proud of his boys and the new baby coming soon. We miss him so much every day and pray that he's met up with our dad, Sonny, and they are sharing many memories together." — Diane, sister
Jack Lewin Madison, 20, Columbus, Ohio, was "kind, funny, friendly, full of personality and loved by many. Jack loved spending time being with family and friends (old and new), playing tennis, listening and writing reviews on music, painting artwork, and studying history as well as any topic that sparked interest in him. We are keeping his memory alive with different ways to support Jewish and non-Jewish youth in need.The hole in our heart will never go away, but we try to focus on what we did have with our beloved Jack the years he was with us" — Carrie Madison, mother
Gerald Laurence Matis, 79, Long Island, New York. "My dad was a self-proclaimed perfectionist but I like to think that he saw the perfect in each of us. He knew our best parts and tried to gently urge us to become the best versions of ourselves. Though he was small in stature, he had a big, hope-filled heart." — Tanya Singer, daughter
Amos and Raphael MacDarragh, 8 weeks, Brisbane, Queensland, Australia. "Amos and Raphael were two of our three identical triplets. They were dearly loved in the short time we were blessed with having them." — Cian MacDarragh, mother
Jane McMaster, 63, Sonoma County. "Jane and I have been friends since our sons were little. Her son is one of Eli's best friends and now roommate. They were an unusually close mother and son. Jane got the shocking news in August that she had lung cancer with a few days to two weeks to live. She died two weeks later. An avid cyclist, hiker, educator, well-loved friend, wife, mother. She will be missed by so many." — Amy Rosenbaum, friend
Phillip Metzger, 70, Baltimore, Maryland. "Phillip and his family made me an extended member of their extended family almost 30 years ago. Although long separated by geography, I've remembered his wit, compassion, and passion for the earth all these years. And I have watched in agony over his five-year decline from a rare form of lymphoma as documented by his wife in their family Facebook photos. He fought that battle with the same vigor as he fought for clean water. He was a kind and generous man." — Susan Kaplan, friend
Joyce Deborah Meyer, 65, Champaign, Illinois, was a "social action activist, artist, devoted wife, daughter, sister, sister-in-law, aunt and friend. Joyce Deborah Meyer was devoted to Tikkun Olam. She worked hard to make the world a better place for all. She is deeply missed." — Faye Louise Lesht, wife
Ronald Meyerowitz, 82, Neptune Township, New Jersey. — Anna Eskenazi Bush, niece
Esther Miller, 97, Stuart, Florida was a "wife, mother of two and grandmother of three." — Jeffrey Miller, son
Perel Morgenstern, 28, Monsey, New York. "Perel was one of the most beautiful souls I ever met in my lifetime. She was funny, caring, compassionate and far smarter than she knew. She loved her family deeply, especially her younger sisters who she cherished immeasurably. Perel was universally liked by anyone she encountered. Blessed with a positive and bright outlook she radiated love to all. All the many people whose lives she touched feel an immense void at her unfathomable departure." — Kenneth Michael McCarthy, beloved friend
Michael Patinkin, 33, Oakland, California, was "my son's best friend for 33 years and a chosen extra son for me. He was bright as the stars, kind beyond measure and beloved by family and many friends. He always rose to the occasion for everyone. Too young to be gone now. Many hearts broken." — Ellen Jarrett, close friend
Orlando "Coco" Paz, 71, Arlington, Virginia, was a "well-known retired social butterfly better known by his nickname Coco, passed earlier this year. He is greatly missed by family and friends." — Neil Paz-Cruzat, nephew
Bonnie Barshay Podell, 79, California, was "one of the best friends anyone could want. To know her was to love her." — Barbara Dundee, friend since seventh grade
Alan Reiman, 70, Bronx, New York, "was a mensch. He was friendly and vivacious. He was a proud Jew from Brooklyn. He loved the Yankees, Beatles, live music, the beach and his friends. In his lifetime, he donated over 38 gallons of blood. He was an amazing human who would give you the shirt off of his back. Our world will never be the same." — Robin Reiman, daughter
Robert Rizk, 78, Ventura, California. "My husband was the nicest, sweetest man G-d made. He taught me how to live life to the fullest. I miss him so much." — Sandy Rizk, wife
Debi Romano, 62, New York City, was "a fierce advocate for neighborhood cats. She was a major rescuer and well known in the New York rescue community. She thought nothing of donning a hazmat suit to crawl under housing projects to rescue a cat or kitten. She is greatly missed." — Linda Creash, friend and admirer
Martin Root (Moshe ben Zev v' Chana), 93 years, 5 months and a day, Delray Beach, Florida. "My father was a good man with a kind heart. He spent the latter part of his life making up for past mistakes and managed to live a good life with good companions who were able to show him the world. Looking at old photos shows us the good life that he lived. He always told me that he loves me!" — Meryl Root, daughter
Audrey Stein Rosen, 64, Boca Raton, Florida was "a tortured soul with a heart of gold. She will be missed." — Linda Kales, first cousin
Zelda Rosenthal, 84, Baltimore, Maryland, was "a most persevering and highly energetic woman who enjoyed every opportunity to learn and travel and explore the deeper reaches of spirituality. She was an amazing cook, whose signature dishes of poached salmon and gravlax, along with her special talent at the sewing machine, made her an elegant style-setter fashionista and a welcomed guest at any party. — Lynn Leighz, dearest friend
Jonathan David Roth, 71, Forest Hills, New York. "Jonny made friends easily, from his college days in England to when he learned and became an active member at his yeshiva. He was kind-hearted, always helping people in the community, from making sure there was a minyan or driving someone to visit in a hospital. Jonny also enjoyed making children laugh with his ways." — Amy Reena Roth, little sister
Joan Royal (née Falbaum), 85, San Juan Capistrano, California, was "born in NYC in 1936. At an early age, Joan moved with her family to Los Angeles. In 1956, Joan married her brother's close friend, Herbert Royal. They went on to have three children, six grandchildren and two great-grandchildren. Beautiful, classy, warm, generous and funny, Joan was beloved by all who crossed her path." — Lauren Royal-Gordon, daughter
Stanley Shapiro, 95, Utica, New York. "My father, a lifelong Yankee fan and bridge player, loved his family and his temple and was a good man and a good father." — James Shapiro, son
Andrew Schenkel, 68, New York. "I just miss him every day. He was very special to me." — Maxine Schwartz, sister-in-law
Steve Schwalb, 71, Delaware, was "a dedicated volunteer, bicycling enthusiast, baseball fan  and Jack Daniel's collector. Always willing to help out and never gave less than his all. Beloved and devoted husband, parent, grandparent (Pops), brother, uncle, and friend." — Lindsey Neary, daughter
Gerald Schwartz, 81, Hartford, Connecticut, was "the most loved husband, father, son, and grandfather." — Carolyn Schwartz, wife
Varda Shepherd, 67, New South Wales, Australia. "Mother, daughter, sister, friend. Artist, musician, composer. A brilliant mind, intense spirit, healer of self and others. I was honored by her everlasting friendship. Beloved friend, gone too soon." — Helaine Costello, friend
Larry Siegel, 75. "We were very close friends for over 60 years. If I called him at 3 in the morning and told him we needed to be in Cleveland, he would only respond 'Give me the flight number.'" — Michael Cohen, very close friend.
Shelby David Silverman, 77, Tucson, Arizona. "Our kind and gentle Husband, Father and Sava left us in June. We were blessed and will miss him forever." — Linda Silverman, wife
Stanley Smith, 91, South Carolina, was a "loved and beloved person. He was always a very hard working, blue collar man. He worked into his mid 70s until he could not work anymore. He will definitely be missed. Always love you, Dad, always and forever." — Kenneth Smith, son
Albert Stein, 90, Los Angeles, Califofrnia, was "always kind. He was brilliant, quiet, modest, funny. We will always miss him for being our perfect father, grandfather,father in law." — Laura Olson, daughter
Binnie Dale Stein, 82, Long Island, New York. "A gentle and loving soul who reached out to everybody. She donated to many Jewish organizations both in money and her time. Loved by the Woodmere community and her affiliation with Congregation Sons of Israel." — Ruth (Stein) Sack, sister
Samantha (Sam) Stern, 32, Durham, North Carolina was "best known for her many passions, advocacy, generous spirit, and love of children. Her too short life was a gift to us all." — Gail Stern, mother
Howard Stiller, 73, Albany, Georgia, was "my big brother, protector, family comedian, a righteous man and my last immediate family member. Losing him left me broken. May his memory live on forever." — Ellen Jarrett, sister
Carol Zelizer Stoff, 72, Columbus, Ohio. "Carol loved and cared so much and so well. She was there for everyone, but she was humble. We learned so much about her from friends and colleagues after she died. Her mantra — work hard, be kind, use good judgment, have fun! She did! She was a wonderful sister to us as well as a wonderful wife, mother, bubble, aunt, and cousin." — Sandy Ferko, sister
Kenny Storch, 79, New York, New York was "my beloved cousin. An artist, a deep thinker, an iconoclast.  He was a fixture on the Upper West Side of Manhattan where he could be seen riding his bicycle around Central Park with his long flowing hair and style. My world has less color without him in it." —Janice Fried, cousin
Joshua Taylor, 23, Holliston, Massachusetts, was "the light of our lives and was so special to so many others. He connected with people of all ages with his smile and genuine kindness to make others feel better and special. He is missed dearly by family and friends near and far." — Michelle Weiner Taylor, mother
Evelyn Toch (nee Zuckermann), 92, Chicago, Illinois. "A refugee from Vienna. Fled in 1938 with parents to Switzerland, where she spent the war. Came to Chicago in 1948 and was devoted to Jewish causes, particularly Israel, where she spent over 20 years teaching at Hadassah Hospital in Jerusalem and working with children of alcoholics in Ashdod. Mother of three; safta to three, safta rabah to two." — Uri Toch, son
Michael Walters, 81, Bronx, New York, was "a brilliant writer, a scholar and professor. He was a religious man with friends in the Hasidic community, and was proud of being in Israel for the Six-Day War. He taught Martin Buber to me and I miss my dearest cousin and friend." — Sheila Weissman-Danish, first cousin
Scott Wasserman, 70, Baltimore, Maryland, had "a wonderful sense of humor. He loved to perform magic for the enjoyment of entertaining others. He had an incredible love for his family since they were most important to him." — Bonnie Goldberg, daughter
Elane Kanengiser Weiss, 97, Hamden, Connecticut, was a "mother of three, grandmother of six, great-grandmother of 6 (with one more due momentarily). Wife of the late Alexander, would have been married 77 years this month. Friendly, talented, interested in lots of things and people. Much missed." — Sandy Haber, oldest daughter
Irving Weiss, 97, Fort Myers, Florida. "My father is a great man. A loving father, A loving husband. An all around good man! He loved to sing the prayers." — Billy Weiss, son
Jadyn Weiss, 21, Denver, Colorado, was "a beautiful person. She was quiet but so kind hearted, a nurse, loved helping others. She passed too early at 21, falling to her death while hiking. She will always hold a place in my heart, her soul lives on through her compassion. Love you, Jadyn." — Kiiva Inari Levinsky, friend
Miriam Wellikson, 95, Mission Viejo, California, was "clever with a great sense of humor. A devoted daughter, loyal wife (of 75 years), supportive, loving mother, grandmother, great-grandmother and friend, she enjoyed travel, reading, Mah Jongg, bridge, the symphony and golf and was active in Jewish community. She worked as a pharmacist, science teacher and truant officer.  — Wendy Lupul, daughter 
Linda Weiner, 82, New Jersey. — Susan, sister
Edward Daniel Wirkman, 90, Maryland. "As a big music lover, Ed enjoyed attending live musical performances, adored musical theater and Broadway shows,  and loved to dance. He always had music playing in his home. He also loved living by the ocean, traveling, and playing poker. Most of all he loved spending time with family and friends. Ed lived his very full life 'One Day at a Time' and was always available, at the right time, to help those who needed him. He was a chivalrous gentleman — caring, loving, and a true mensch." — Lori R. Stone, daughter
—
The post Life Stories, in brief: Our readers remember the loved ones they lost in 5783 appeared first on Jewish Telegraphic Agency.
25 years after opening, Yiddish Book Center overhauls its core exhibit for a wider audience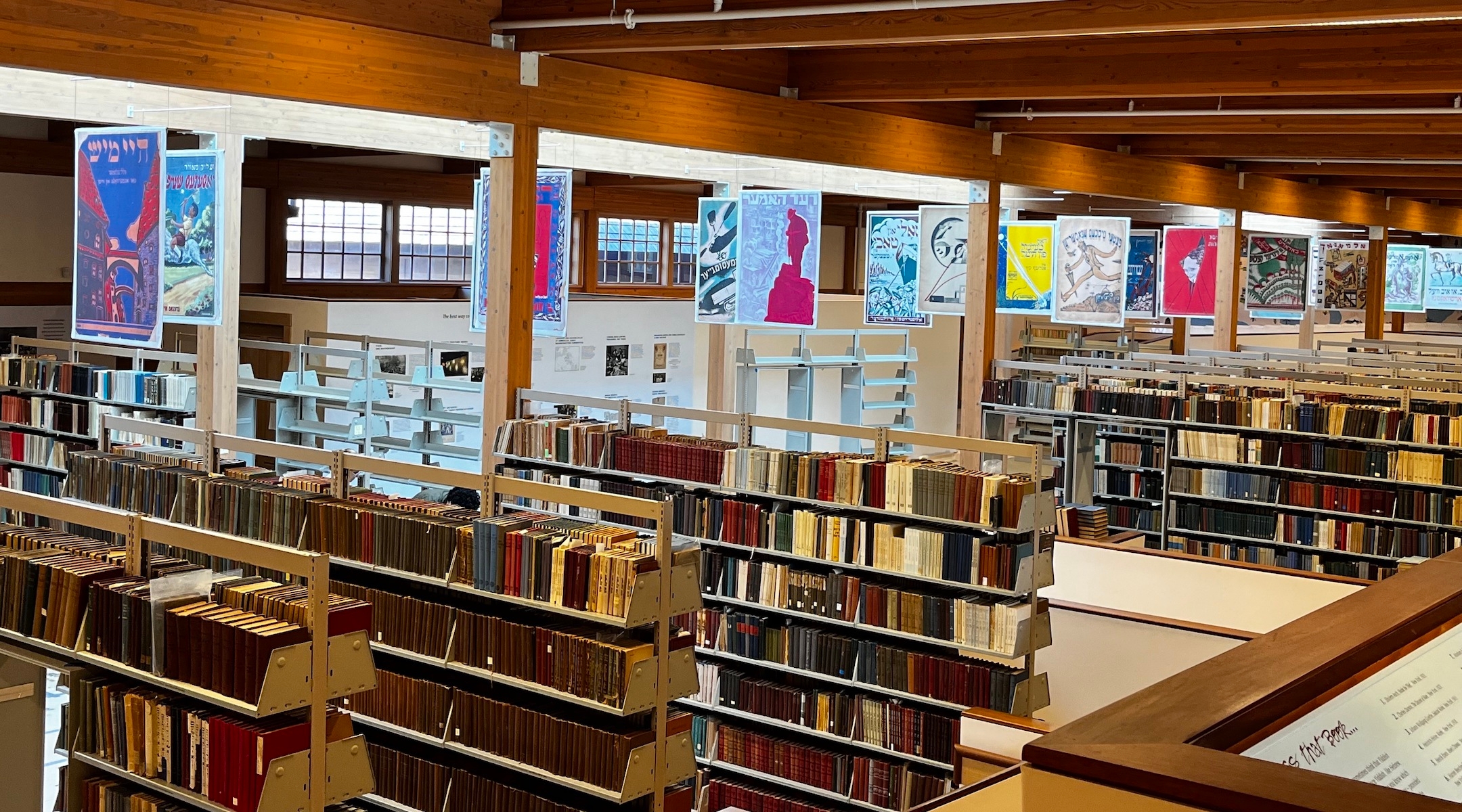 AMHERST, Massachusetts (JTA) — Since its opening in 1997, the Yiddish Book Center has wowed visitors with its architecture. A Jewish village resurrected on a college campus in sylvan Amherst, Massachusetts, the building conveys the Center's mission: to rescue and revive a language spoken for over 1,000 years by Ashkenazi Jews in German-speaking lands, Eastern Europe and wherever they migrated. 
On Oct. 15, the Center is unveiling a new core exhibit, meant to flesh out and deepen the story told by its building and the treasures stored inside. Arriving at a moment when Yiddish is experiencing one of its periodic revivals, "Yiddish: A Global Culture" is a major Yiddish institution's answer to a question without easy answers: How do you tell the story of a language without a country, and of a culture that lost a majority of its purveyors in a little over a decade of madness?
In response, the new exhibit depicts the "secular" Yiddish culture that arose in the mid-19th century as a distinctly transglobal, modern movement that includes theater, the press, mass market publishing and intellectual ferment in big cities from Warsaw to New York to Shanghai.
The exhibit is "foregrounding a story of creativity, tremendous accomplishment and tremendous diversity of a culture that has migration built into its DNA," David Mazower, the Center's research bibliographer and the exhibition's chief curator, told me when I visited Amherst last month.
The displays in the exhibit will surround and weave in and out of the Center's book stacks, another striking architectural feature of the building. The stacks offer duplicates of the Center's collection of 1.5 million Yiddish books and periodicals, for sale and browsing. I couldn't be the first visitor to be reminded of the closing scene in "Raiders of the Lost Ark," which reveals a colossal government warehouse filled with, in the words of the screenplay, "crates and crates. All looking alike. All gathering dust." 
What a casual visitor might not see is all that is happening at the Center to blow the dust off those books, including translator workshops, summer fellowships, conferences, an oral history project, a busy publishing program and a riotous summer music festival.
Interest in all of those activities has been helped along by young Jews interested in the language and culture and a pandemic that created a demand for online Yiddish classes. The Yiddish Book Center has been drawing 10,000 visitors a year since its pandemic shutdown. The New York Times made the latest revival official (to non-readers of the Jewish media, anyway) in an essay last month by the Jewish polymath Ilan Stavans, declaring that "Yiddish Is Having a Moment." Stavans notes a flurry of new translations of obscure and classic Yiddish writers, the all-Yiddish staging of "Fiddler on the Roof" and the Yiddish dialogue in three recent Netflix series: "Shtisel," "Unorthodox" and "Rough Diamonds."
(More controversially, Stavans also reports that Yiddish is appealing to those — presumably young anti-Zionist Jews — for whom Hebrew "symbolizes far-right Israeli militarism.")
Such a revival also challenges keepers of the flame — not just the Yiddish Book Center, but the YIVO Institute for Jewish Research in New York, The Workers Circle, publications like In geveb and the Yiddish Forward, academic departments plus a host of regional Yiddish organizations — to define a language and culture that means many different things to many different people.
Is it a language of a decimated past? A progenitor of the Jewish left? A tongue, still spoken daily by haredi Orthodox Jews, that continues to grow and evolve? Is it an attitude — a Jewish way of being and thinking — that survives in humor and cooking and music even if those who appreciate it can't speak the language? For European Jews of the Enlightenment, the Yiddish scholar Jeffrey Shandler reminded me a few years ago, "Yiddish represented the resistance and inability of Jews to enter the cultural mainstream. It represented something atavistic, a way of holding Jews back." For Zionists, meanwhile, it represented a weak Diaspora and everything associated with it (a clash explored in a current YIVO exhibit, "Palestinian Yiddish:  A Look at Yiddish in the Land of Israel Before 1948").
Goldie Morgenthaler, herself the daughter of the Yiddish writer Chava Rosenfarb, has written that she teaches Yiddish literature to mostly non-Jewish university students in Alberta, Canada because "studying what is specific to one culture is often the first step to understanding many cultures."
At YIVO, an institution founded by scholars in Vilna in 1925 and transplanted to New York in 1940, Yiddish is regarded as an expression of and vehicle for "Jewish pride," according to its executive director and CEO, Jonathan Brent.
"For Jewish people in the Diaspora to understand that they have in fact a future as Jews," he said last week, "they have to take pride in their heritage. For all kinds of historical reasons, many Jews felt that [Yiddish] was somehow a shameful or devalued heritage. It was 'zhargon' [jargon], and it had been basically eliminated from public discourse in the land of Israel. YIVO from the very beginning wanted to study Yiddish as a language among languages, the same way you studied Russian or Spanish or French. It was a language with a history.
"What Yiddish does," he continued, "is help anchor us in the language in which our grandparents and great grandparents communicated their deepest thoughts and feelings. And that has real implications for the survival of the Jewish people."
Aaron Lansky, the founder and president of the Yiddish Book Center, said the story he wants to tell goes back to his days as a graduate student in Yiddish at McGill University in the 1970s, when he first started saving the discarded books that would become the core of the Center's collection.
"People think of [Yiddish] as this nostalgic creation," he said. "But the truth is, it was a profound, multifaceted and really global literature that emerged in the late 19th century, and then just took off throughout the 20th century…. It wasn't long before writers were using every form of literary expression — expressionism, impressionism, surrealism, eroticism. It all found expression in this very short period of time, and even the Holocaust didn't destroy it. "
Lansky admits his own vision is more literary than the core exhibit's, and thanked Mazower for creating a broader view of Yiddish as a global culture.
That view is represented in a 60-foot mural that serves as an introduction to the exhibit. Cartoons by the German illustrator Martin Haake depict key historical vignettes in Yiddish history, from nearly every continent. Glikl of Hameln, a German-Jewish businesswoman, writes her diaries at the turn of the 18th century. Women call for a strike at "Yanovsky's Cigarette Factory" in Bialystok, Poland, in 1901. A nursery scene honors the leading Yiddish activists who were born in Displaced Persons camps after World War II. And tubercular Yiddish writers are seen recovering at the Jewish Consumptive Relief Society in Denver, Colorado, which operated from 1904 to 1940. 
The mural lines the ramp that leads to the bookshelves, where displays (some of which Mazower calls "wedges") use artifacts and wall-mounted photos to talk about the breadth of Yiddish culture. There's a display about Yiddish celebrities, including writers, such as Sholom Aleichem and Chaim Zhitlowsky, who would draw tens of thousands of mourners to their funerals. Another display honors those who preserved and studied Yiddish culture, from YIVO (described here as "The Mothership") to the monumental "Language and Cultural Atlas of Ashkenazic Jewry" undertaken between 1959 and 1972 by the linguist Uriel Weinreich. A Yiddish linotype machine, rescued by Lansky, anchors an exhibit about the Jewish press.
A centerpiece of the core exhibit is a recreation of the Warsaw literary salon of the writer and playwright I.L. Peretz, a leading figure of the late 19th century and early 20th centuries. While few actual artifacts belonging to Peretz survive, the room will include contemporaneous objects and photographs to immerse visitors in the literary scene of the day. 
"You'll step through his doorway the way that so many young writers did, clutching their first manuscripts to show them either in Hebrew or in Yiddish," Mazower explained. "His name, his address was known throughout the Russian Empire at that time. People would come thousands of miles in some cases to Warsaw to try and get entry into this alchemy-like space where extraordinary things happen."
One of those pilgrims was Mazower's great-grandfather, the famed playwright Sholem Asch. When Asch showed Peretz a draft of his notorious play "God of Vengeance," whose lesbian subplot would shock audiences and rile religious leaders, Peretz reportedly told him to burn it. 
"My hope is that through the exhibition as a whole you see Jewish history through a Yiddish lens and in a different way from the Holocaust-defined story that so many of us have been educated with and that popular culture feeds us," said Mazower. 
The exhibit treats the Holocaust as one part of the Yiddish story, not its culmination. The original Yiddish edition of Elie Wiesel's "Night," published as part of a memorial project in Argentina shortly after the war, rests in a wedge about individuals who rescued Yiddish culture under the Nazis. The same section features a tribute to Rokhl Brokhes, a writer murdered in the Minsk Ghetto in 1945. A still from a recent animated adaptation of one of her stories by Alona Bach, currently a PhD student at MIT focusing on the "intersections of electricity and Yiddish," affirms one of the Center's aims: to bring young Yiddishists into conversation with the past.
The story of Yiddish theater will wrap around the auditorium, starting with a large photo of the audience at the opening of the Grand Street Theatre in New York in 1905. A memorial section remembers the probably thousands of actors, playwrights and musicians who were killed in the Holocaust.
"Had Yiddish theater not suffered a rupture, which it did, it would have continued to evolve and borrow and expand," said Lisa Newman, the Center's director of publishing and public programs. "What's so important about this exhibition is that it places Yiddish in this context of language no less than any other country's, except it's not a country." 
I asked Mazower what kind of stories he did not want to tell about Yiddish culture.
"It's not a story about Yiddish humor," he said. "It's not a story about the Holocaust. It's not a story about the state of Israel. It's not a lachrymose story about Jewish persecution through the ages."
Other Yiddishists told me much the same thing (Brent said that the story of Yiddish "shouldn't be told as a collection of jokes, or Yiddish curses, or as a cute language that connects you to Bubbe's gefilte fish"). 
And yet, said Lansky, "We're not feinschmeckers, we're not elitist when it comes to Yiddish. Yiddish was a vernacular language, and I am happy to embrace that. I love the humor and social criticism that's embedded in it. It's the aggregate that's so impressive. To see all of this literature and culture in a lively and accessible way can be quite transformative."
—
The post 25 years after opening, Yiddish Book Center overhauls its core exhibit for a wider audience appeared first on Jewish Telegraphic Agency.
San Francisco Giants fire Jewish manager Gabe Kapler after disappointing season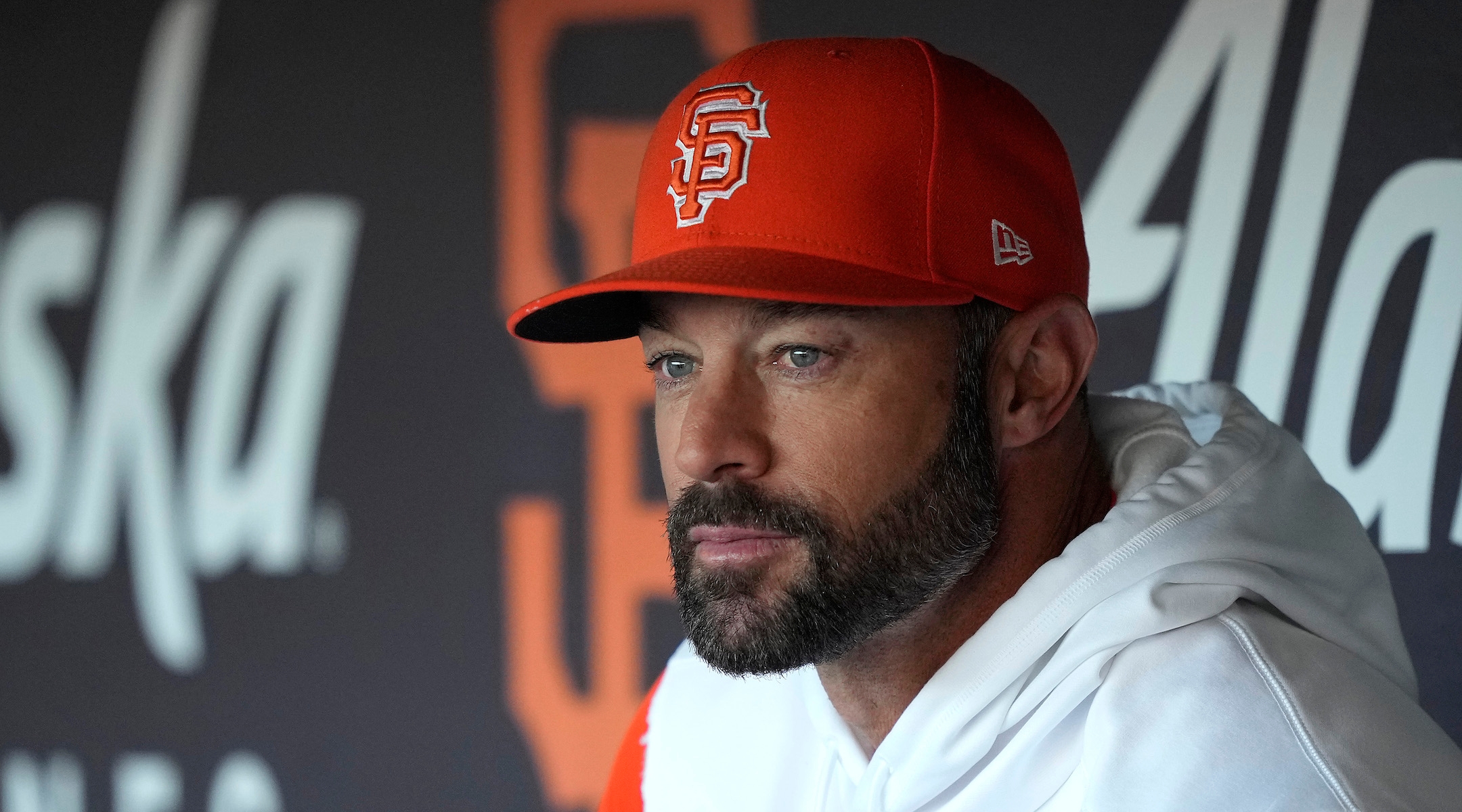 (JTA) — The San Francisco Giants have fired Jewish manager Gabe Kapler after four seasons.
Kapler joined the Giants in November 2019 and led the Giants to a 295-248 record during the 2020-2023 seasons, highlighted by a 107-win 2021 campaign that earned Kapler the National League Manager of the Year award. The team rewarded Kapler with a two-year contract extension that was set to run through 2024.
The Giants were eliminated from postseason contention this week, missing the playoffs for the second consecutive season.
In addition to his 2021 accolade, Kapler's tenure in San Francisco was punctuated by his unorthodox style both on and off the field. The 48-year-old Hollywood, California, native is a fitness geek with an active social media presence and his own blog. ESPN deemed him "the most interesting man in baseball" in May 2022. Kapler also has a Jewish tattoo on each leg: a Jewish star on his left leg and "Never Again" — a reference to the Holocaust — on his right leg.
On the field, Kapler in 2020 became the first MLB manager to kneel during the national anthem amid nationwide Black Lives Matter protests. In 2022, in the wake of the deadly mass shooting at an elementary school in Uvalde, Texas, Kapler announced that he would begin skipping the pregame national anthem to protest the "state of this country." He frequently used his platform in the sport to share his political beliefs.
Kapler played for six teams during his 12-year major league career, largely as a role player and backup outfielder. After retiring in 2010, Kapler played and coached for Team Israel in the 2013 World Baseball Classic. He previously managed the Philadelphia Phillies from 2018-2019 and worked for the Los Angeles Dodgers organization.
With Kapler's firing, San Diego Padres manager Bob Melvin becomes the league's lone Jewish skipper.
—
The post San Francisco Giants fire Jewish manager Gabe Kapler after disappointing season appeared first on Jewish Telegraphic Agency.
Flash floods put a dangerous damper on the first night of Sukkot in NYC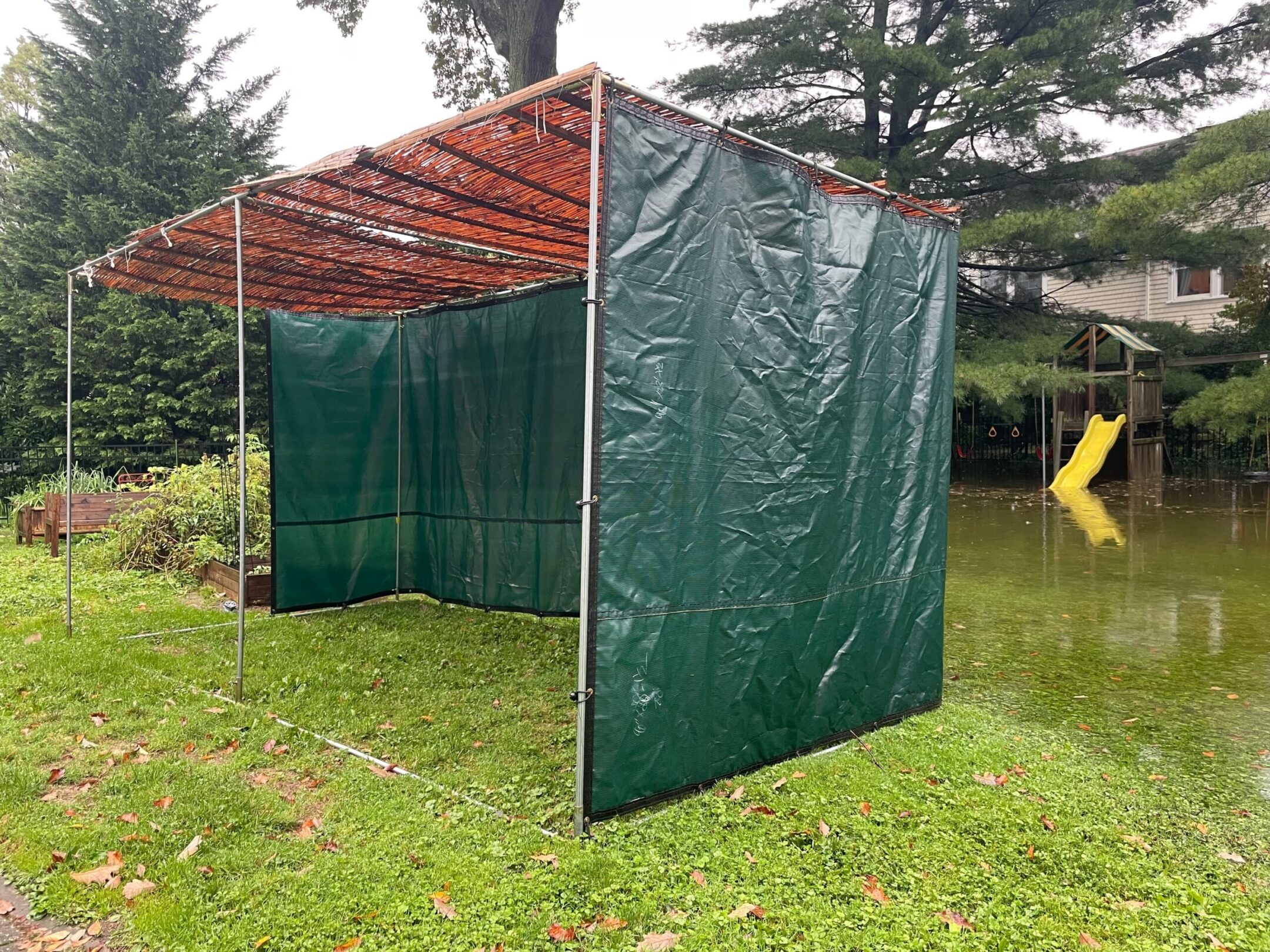 (New York Jewish Week) — Mark Vogel, who lives in Riverdale and runs a website about Jewish and kosher travel, spoke for many of his neighbors when he posted a video on Instagram of his sukkah being pounded by rain, standing forlornly in the middle of his flooded backyard.
"I built a Sukkah," he wrote in a caption. "I should have built an ark."
Vogel, and many of the other millions of Jews in the tristate area, have been coping with the reality that Sukkot, the most outdoor holiday on the Jewish calendar, has coincided with heavy rains that have flooded highways, shut down subway lines and triggered a state of emergency in New York City. More than 8 inches of rain had fallen at John F. Kennedy airport by Friday afternoon, and more is expected into Saturday.
New Yorkers should expect heavy rain and flooding to continue throughout the night tonight," Gov. Kathy Hochul posted on social media on Friday afternoon. "To our Jewish neighbors celebrating the beginning of Sukkot, please take steps to stay safe during this severe weather event."
Sukkot begins Friday night, and on the weeklong holiday, Jews traditionally eat their meals and even sleep in the sukkah, an outdoor hut with a roof generally made from tree branches that recalls the Israelites' biblical sojourn in the desert and emphasizes the need for divine protection.
But rain makes those observances close to impossible — leading most would-be sukkah-dwellers in New York to accept that they'll be eating indoors on the holiday's first night, and sparking a wide variety of theological and practical responses from rabbis and rank-and-file Jews alike. For others, it has complicated travel plans hours before the holiday's start, backing up traffic and making the subway especially hard to navigate.
"I once heard that if it rains on [the] first night of sukkoth, it's some sort of sign that God is displeased with us," Linda Gisselle Roth, who splits her time between New York City and Connecticut, wrote on Facebook on Friday. "And it's been raining for days. And I've never felt like this before."
She added, "I want to spend [the] first night of sukkoth, in my sukkah. So for right now, I'm asking, please let the rain stop."
While the rainy season in Israel traditionally begins right after Sukkot, rain is a common occurrence on the holiday in the United States and even inspired the title of a children's book from the 1990s, "Why Does It Always Rain on Sukkot?"
Observant Jews have varying customs when it comes to dealing with rain on the holiday. Many avoid their sukkah entirely, while others will quickly recite blessings over wine and challah in the sukkah and then eat the rest of the meal indoors. Adherents of Chabad, the Hasidic movement based in Crown Heights, try to eat in the sukkah under nearly all circumstances.
One resident of Teaneck, New Jersey, a heavily Jewish suburb, posted a single-spaced, two-page guide from his local rabbi on what to do if it rains on the holiday. (The rabbi, who is not named in the document, recommends saying blessings over wine and challah in the sukkah and then continuing the meal inside.)
Rabbis on social media, meanwhile, explored the theological dimensions of the weather. Some cited a passage from the Mishnah, the ancient code of rabbinic law, that compares rain on Sukkot, following the effort of building a sukkah, to a servant bringing his master a jug of wine, only for the master to throw water back in the servant's face.
"Nasty weather on sukkot is a sign of God's displeasure with us," Rabbi Ysoscher Katz, who teaches at the liberal Orthodox Yeshivat Chovevei Torah seminary, wrote on Facebook. Then, referencing the recent High Holidays and addressing God, he wrote, "If all we did the last few weeks is not good enough for You, what's left for us to say?! We did the best we can. If You want more, You will have to let us know what that more is."
Rabbi Ethan Tucker, the president of the Hadar Institute, an egalitarian center of Jewish study based in Manhattan, also cited the passage and encouraged people to focus on the experience of the servant in the parable. He added that because the first day of the holiday falls on Shabbat, the other central commandment associated with Sukkot, praying with four species of plants, is also deferred a day. (Sunday is expected to be sunny.)
"What does it *feel like* when you have prepared for something and then you cannot execute it as planned?" he wrote on Facebook. "It feels like rejection, as in the parable. The weather may in fact just be the weather, but it doesn't necessarily make the feeling of loss less palpable. Is there a way to make this Sukkah rainout an opportunity to sit with rejection? To empathize with other such experiences, even if they are not our own?"
Some New Yorkers tried to stay positive. "It might be flooding and we might consume a lot of rain water with our food lol but Sukkot Dinner under the Stars is still on even if we might end up eating indoors under a roof instead!" a Facebook user from Queens posted on Friday, advertising a meal that night.
Nina Jochnowitz, a State Senate candidate in New Jersey, cited the rabbinic idea that Sukkot is considered a time of joy, and referenced a Hasidic saying that "'joy breaks all boundaries,' transforming even the most negative occurrences into blessings!"
And others reached for seasonal parallels: "If only sukkot came with rain dates like baseball," one person posted.
For Vogel, the travel writer and Riverdale resident, the rain was especially unfortunate, as he has built a smaller sukkah in recent years to limit capacity due to the COVID-19 pandemic. This was the first year he had gone back to building a larger one.
"Well, I was looking forward to eating in a large sukkah this year with friends and family," he told the New York Jewish Week. "But we can't control the weather, so we will make the best of it."
—
The post Flash floods put a dangerous damper on the first night of Sukkot in NYC appeared first on Jewish Telegraphic Agency.