Man who killed 3 Black shoppers in Jacksonville carried a swastika-decorated gun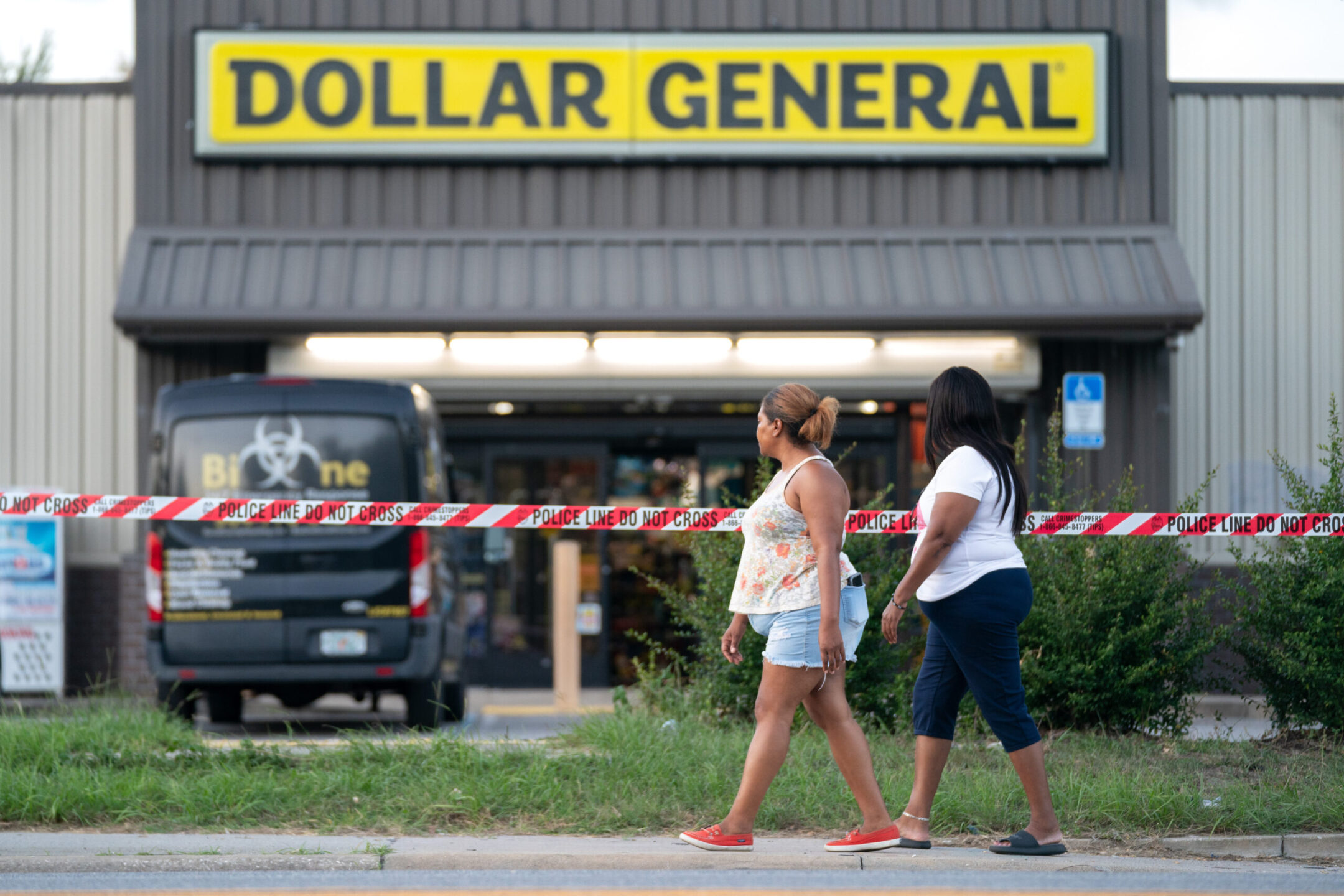 (JTA) — The man who killed three Black shoppers at a Florida Dollar General on Saturday carried a gun that had a swastika on it, according to police in Jacksonville.
The shooter, who died by suicide inside the store, left behind multiple manifestos spelling out his hatred for Black people, officials said, adding to a string of racist attacks on minority groups in the United States. The manifestos have not been made public.
The U.S. Justice Department is investigating the shooting as "a hate crime and an act of racially-motivated violent extremism," Attorney General Merrick Garland said in a statement on Sunday.
Jacksonville officials said they had not found any evidence thus far that the shooter, Ryan Christopher Palmeter, 21, was part of an organized hate group. But advocates say the presence of the Nazi insignia, coupled with the racist manifestos, offer yet another example of how hate ideologies threaten people of many backgrounds.
"From Charlottesville to Pittsburgh to Poway to El Paso to Buffalo, we're witnessing a cycle of white supremacist violence – fueled by increasingly normalized conspiracy theories and hate promoted directly by politicians and pundits and enabled by social media," Amy Spitalnick, CEO of the Jewish Council for Public Affairs, said in a statement on Saturday, naming the locations of mass shootings by white supremacists.
"And it's sadly no surprise that this racist shooter marked his gun with swastikas: because antisemitism, anti-Black racism, and white supremacy are inextricably linked, animating and fueling each other in a constant feedback loop – with deadly consequences for our communities and our democracy," Spitalnick added.
The Jacksonville area has emerged as a hub of extremism, with multiple white supremacist and other hate groups active in the area, according to the Anti-Defamation League. The leader of the antisemitic propaganda group Goyim Defense League said he was drawn to the Jacksonville area shortly before he moved from California to Florida last year. In October, the Goyim Defense League used a light projection to display the text "Kanye is right about the Jews," a catchphrase used by hate groups, at a Jacksonville football game attended by 75,000 people.
The Dollar General shooting took place on the five-year anniversary of a fatal shooting at a video game convention in Jacksonville, and officials said the shooter's manifestos indicated an awareness of the date. (The perpetrator in that case, which was not treated as a hate crime, was a Jewish man from Baltimore.)
It also comes 15 months after a shooter who subscribed to "replacement theory," or the belief that minorities are usurping white Americans in a plot masterminded by Jews, killed 10 Black people at a Buffalo, New York, grocery store. The theory has united white supremacists across borders in their hatred of Jews and immigrants and inspired multiple attacks, including the 2018 Pittsburgh synagogue shooting in which 11 Jews were murdered; the 2019 attack on a New Zealand mosque that killed 51; and the 2019 massacre at an El Paso, Texas, Walmart that targeted Hispanic immigrants..
Florida Gov. Ron DeSantis visited the scene of the Jacksonville shooting on Sunday, where his remarks were briefly interrupted by booing before a local councilwoman silenced the crowd. DeSantis, a Republican presidential candidate, has loosened gun laws in Florida and has also sought to constrain instruction about race and racism in public schools.
"We are not going to let people be targeted based on their race," DeSantis said. "We are going to stand up and we are going to do what we need to do to make sure that evil does not triumph in the state of Florida."
—
The post Man who killed 3 Black shoppers in Jacksonville carried a swastika-decorated gun appeared first on Jewish Telegraphic Agency.
A Jewish-owned hot dog empire began on this Coney Island street corner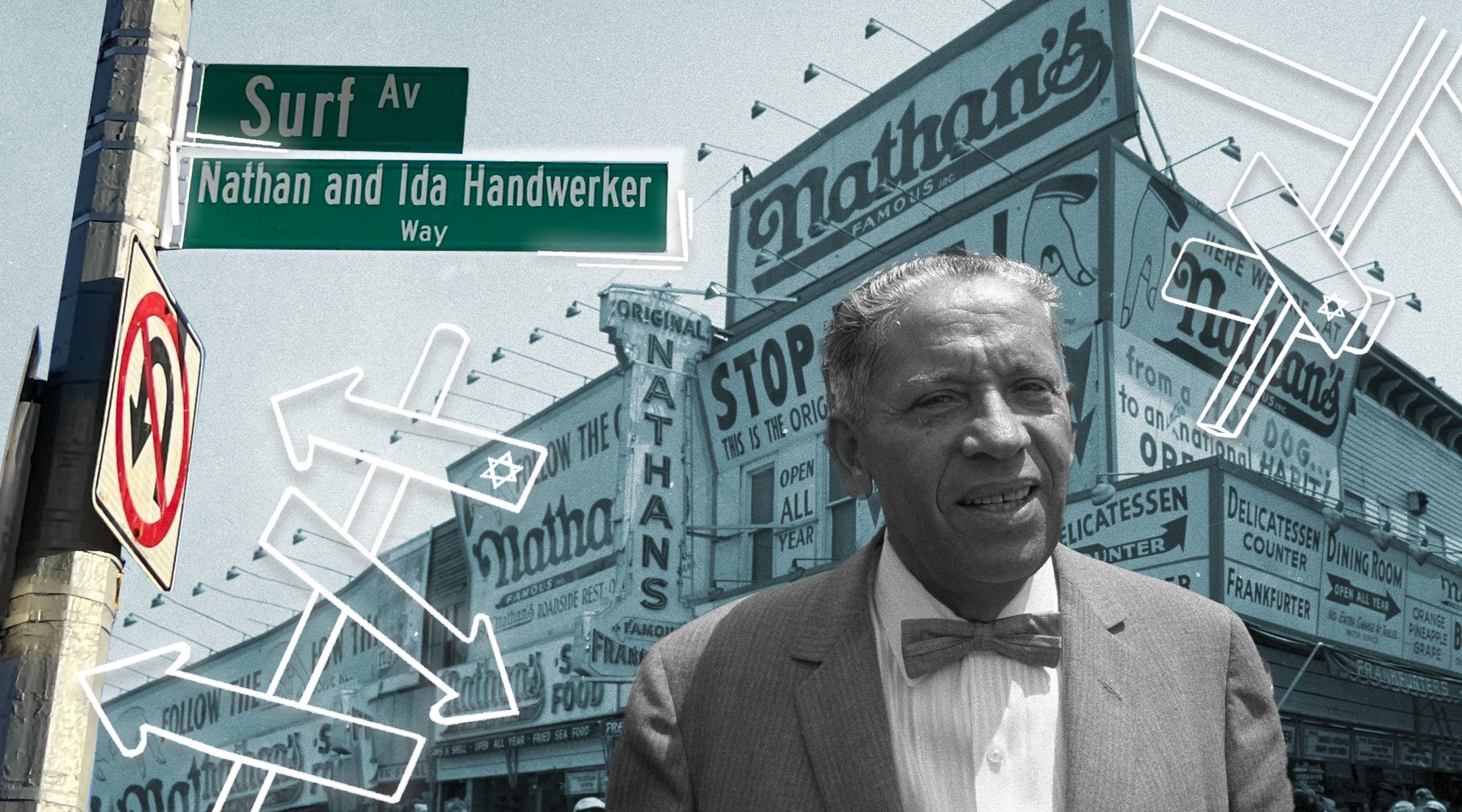 (New York Jewish Week) — For many generations of New Yorkers, eating a Nathan's Famous hot dog from their Coney Island flagship location is a staple of summer. The iconic hot dog stand just celebrated its 107th season at the city's iconic beachside destination. 
Nathan's Famous — which started as a nickel hot dog stand and grew to a franchised business that today has over 350 locations in 12 countries — may be most famous today for its annual Fourth of July hot dog eating contest. It is named for its founder, Nathan Handwerker, a Polish Jewish immigrant who, along with his wife, Ida, opened Nathan's Famous in 1916, when he was 19.
"It was his life," Handwerker's grandson, Lloyd Handwerker, who made a 2014 documentary and wrote an accompanying book about his family history, both titled "Famous Nathan," told the New York Jewish Week
"He had brilliant instincts about running a business — basic ideas which seem simple, but they work well," Lloyd said. "Which is keeping the price low, having the quality be great, being a stickler, paying people well and caring about the customer."
On Sept. 24, 2016, the 100th anniversary of the founding of Nathan's Famous, New York City co-named the corner of the Surf and Stillwell Avenues Nathan and Ida Handwerker Way. 
"Nathan and Ida Handwerker worked together for over 50 years and were part of the few generations who formed the rich Coney Island culture that is now renowned throughout the nation and all over the world," Lloyd Handwerker's cousin, William, said at the unveiling event. "It is an honor to celebrate their legacy by memorializing their names on the street corner that houses the original Nathan's."
(Lloyd was supposed to give a speech alongside his family, but his father, Sol, died just days before the ceremony.) 
Also present that day was Eric Adams, who at the time was Brooklyn Borough President, and Mark Treyger, the Jewish city council member for District 47, which includes Coney Island. "The corner of Surf and Stillwell Avenues in Coney Island is now known as Nathan and Ida Handwerker Way, after the husband and wife team who grew a hot dog food cart into a brand that is known worldwide," Treyger said at the ceremony. 
"The inspiring story of these two immigrants, who came to this country facing an uncertain future, working hard to create a product that means so much to so many, is what the American Dream is all about," he added.
Handwerker arrived in the United States from Poland in 1912 and took a job as a delivery boy during the week. On the weekends, he sliced rolls at Feltman's German Gardens, a restaurant in Coney Island — where he met a waitress who would become his wife. 
By 1916, the couple had saved $300, enough to open their own, competing hot dog restaurant. They used Ida's secret spice recipe to make their hot dogs, for which they charged 5 cents — half the price of a dog at Feltman's. 
Considering the low price of the product, customers were skeptical at first, so Handwerker allegedly hired men to wear white coats while eating his hot dogs. The image would lend his business credibility, as customers figured that if doctors were eating the hot dogs, they could, too. 
The business grew steadily over the next half century, with Handwerker working 18-20 hours a day cooking food, selling it and running the business. When the company went public in 1968, Handwerker was elected chairman of the board.
"As a grandfather, he was a very sweet, soft guy. I had no idea what kind of boss he was," said Lloyd. "It's different for different people, but I found out he was pretty tough. He was a stickler, and he was clearly a perfectionist about everything — about the quality, about the workers."
As for Ida Handwerker, in addition to creating the recipe for the hot dogs, she was often in the back kitchen, peeling and chopping onions, garlic and potatoes, Lloyd said. "My grandmother, too, my dad said, was also pretty tough in her own way," he said. "She worked in the business for many, many years alongside [Nathan], especially in the early days. She was a great grandmother, warm and wonderful. But I guess they both came up hard and tough."
By the time Nathan Handwerker died in 1974 at 81, Nathan's Famous Hot Dogs was a household name. Over the years, the hot dog stand became a favorite for celebrities like Barbra Streisand and Regis Philbin. In 1936, the hot dogs were served at a lawn party hosted by President Franklin D. Roosevelt in honor of King George VI and Queen Elizabeth. 
The Coney Island location was also an essential stop for politicians from City Council members to the president of the United States. "No one can hope to be elected to public office in New York without having his picture taken eating a hot dog at Nathan's," former New York Gov. Nelson A. Rockefeller once told Handwerker during a campaign visit to Coney Island, according to the New York Times. 
Handwerker retired to Florida in 1972, with his son Murray taking over and expanding the business. Nathan's first hot dog eating contest was that same year.
Lloyd Handwerker, who was 17 when his grandfather died, began working on his film in the 1980s, and over the course of 30 years he interviewed some 75 friends, family members and associates of Nathan's Famous. "My grandfather was always telling stories around the dining room table at the holidays and dinners," he said. "By the time I took a video class and had access to a camera, my grandfather and my grandmother had passed away, but I still thought 'we should be preserving this history.'"
Though he never worked at Nathan's Famous, Lloyd, who grew up in a Reform Jewish household in Long Island, said that he has fond memories of visiting his grandparents' office in Coney Island, as well as celebrating Jewish holidays at their house in Florida. "My grandmother cooked amazingly, so I have a lot of great memories of Passover in particular," he recalled. Lloyd said that though his grandfather grew up traditionally religious in Poland, he didn't keep many traditional customs by the time he came to the United States. 
And yet, some tenets of Judaism were deeply ingrained in the entrepreneur: Though he didn't hire a rabbi to certify the kitchen, Handwerker coined the term "kosher-style" for his restaurant, because his hot dogs were made with 100% beef and therefore could be kosher. 
Plus, "the one day that the restaurant was closed out of the whole year was Yom Kippur, so it still obviously meant something to him," Lloyd said of his grandfather. 
Nathan's Famous is now owned by Smithfield, a subsidiary of the Chinese meat and food processing company WH Group. However, the family still owns the original Coney Island building and is the landlord for Nathan's Famous there.  
"As far as his legacy, he was obviously very proud of what he created," Lloyd said of Nathan. "He was a pretty humble guy, but look at what he did: He came from starvation in Poland, without an education. He didn't know how to read or write, he was basically illiterate and he built this institution that  everyone has a story about. It's amazing."
—
The post A Jewish-owned hot dog empire began on this Coney Island street corner appeared first on Jewish Telegraphic Agency.
​​Biden's new book ban czar is a longtime progressive Jewish leader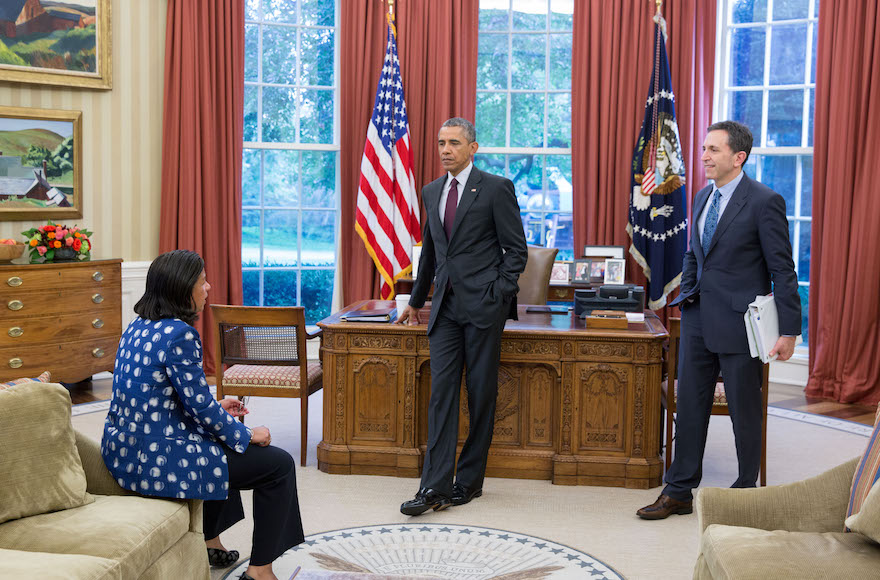 (JTA) – The Biden Administration's new point person for combating book bans at school districts and public libraries across the country is a gay, Jewish progressive activist who has served as a government liaison to the Jewish and LGBTQ communities.
The appointment of Matt Nosanchuk comes as the thousands of book challenges nationwide have focused on books with LGBTQ as well as Jewish themes, in addition to works about race. Nosanchuk was named a deputy assistant secretary in the Department of Education's civil rights office earlier this month. In that role, he will lead training sessions for schools and libraries on how to deal with book bans — and warn districts that the department believes book bans can violate civil rights laws.
An Education Department official recently told the 74, an education news site, that the bans "are a threat to students' rights and freedoms."
"I am excited to return to public service to work on behalf of the American people," Nosanchuk posted to LinkedIn earlier this month. "There is a lot of important work to do!"
The Education Department declined to make Nosanchuk available for an interview. He has already taken heat from conservative outlets, which have pushed the narrative that the books being removed from schools and libraries are too sexually explicit for children. Kayleigh McEnany, the Fox News host who served as Donald Trump's press secretary, called him a "porn enforcer" on-air.
But his appointment has been celebrated by librarians and book access activists. "This is a step forward for the Biden Administration, who has heard the concerns of parents and taken action, but it is just the beginning," the National Parents Union, a progressive parental education activist group, said in a statement.
Nosanchuk's career has largely focused on working with the LGBTQ and Jewish communities. In 2009, after serving in a number of roles in Washington, D.C., Nosanchuk was appointed as the Department of Justice's liaison to the LGBTQ community — a position he held while Obama was still publicly opposed to same-sex marriage. He later worked on the Obama administration's opposition to a law barring same-sex couples from receiving federal benefits.
He subsequently served as the White House liaison to the Jewish community during Obama's second term, and in 2020 was the Democratic National Committee's political organizer for Jewish outreach and LGBTQ engagement. That same year, he cofounded the New York Jewish Agenda, a progressive policy group that he led until earlier this year.
Nosanchuk's first webinar in his new role was held Tuesday in partnership with the American Library Association, an organization with which a number of Republican-led states have recently cut ties. He begins his work after a year that has seen several school districts take aim at books focused on Jewish experiences or the Holocaust.
Two weeks ago, a Texas school district fired a middle school teacher reportedly for reading a passage from an illustrated adaptation of Anne Frank's diary to eighth-grade students. Other schools' removals of "The Fixer," a Jodi Picoult novel about the Holocaust and other texts have been likened to Nazi and Stalinist book burnings —  comparisons that proponents of the book restrictions reject.
Democratic politicians, including House Minority Leader Hakeem Jeffries, have accused Republicans of wanting "to ban books on the Holocaust." A recent Senate hearing on book bans included testimony from Cameron Samuels, a Jewish advocate for access to books, along with numerous references to "Maus," a graphic novel by Art Spiegelman about the Holocaust that was pulled from a Tennessee middle school curriculum last year.
PEN America, a literary free-speech advocacy group, welcomed Nosanchuk's appointment.
"Book removals and restrictions continue apace across the country, as the tactics to silence certain voices and identities are sharpened," the group said in a statement. "Empowering the coordinator to address this ongoing movement is critical."
—
The post ​​Biden's new book ban czar is a longtime progressive Jewish leader appeared first on Jewish Telegraphic Agency.
Ohio high school football coach resigns after players use 'Nazi' in play calls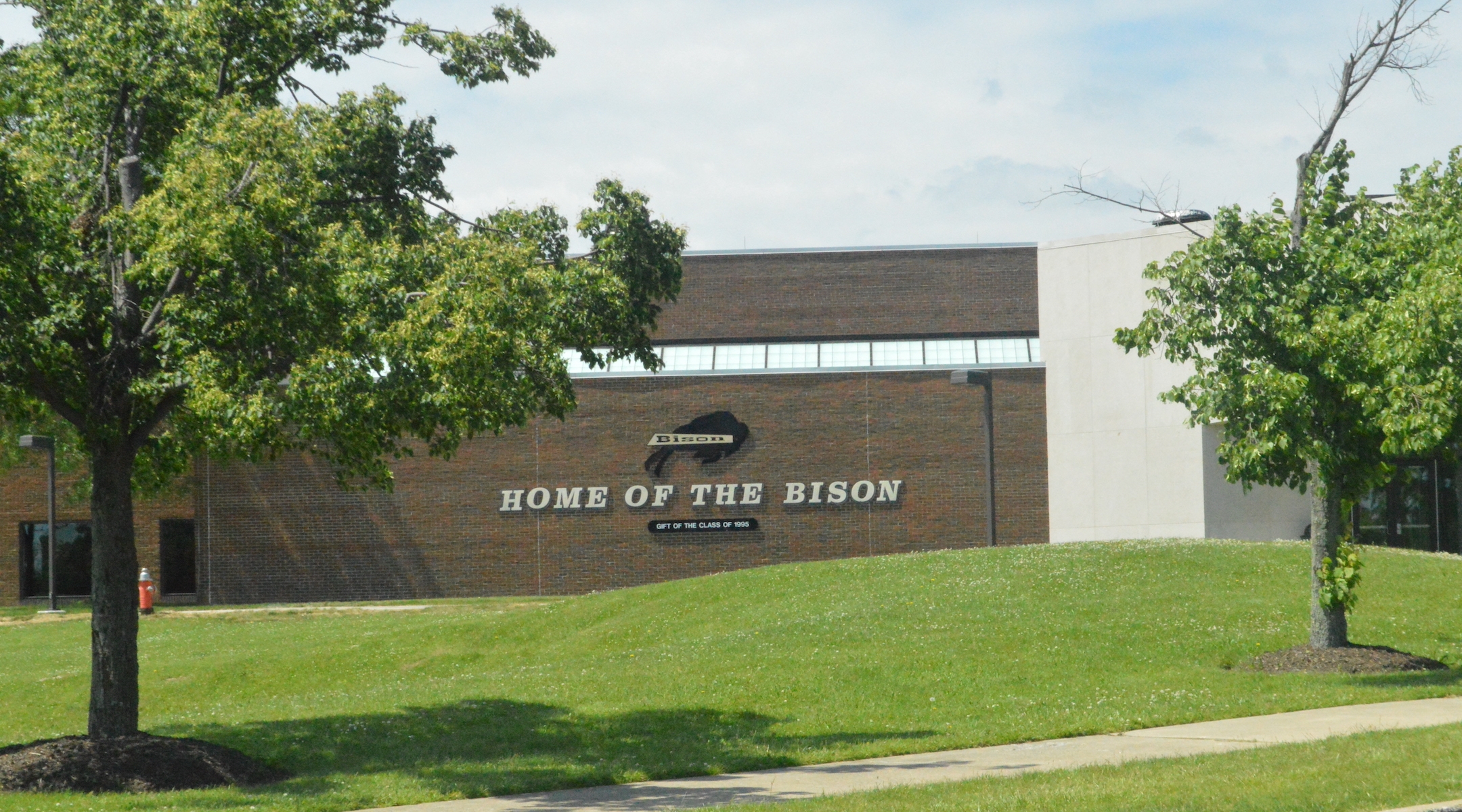 (JTA) — A high school football coach in suburban Cleveland has resigned after his team used the word "Nazi" in addition to racial slurs in its play calling during a game on Friday against a team in a heavily Jewish town.
Tim McFarland, the coach of Brooklyn High School in Brooklyn, Ohio, submitted his resignation Monday and apologized via a statement written by the district, the Cleveland Jewish News reported. Local Jewish groups have also reached out to district officials, who have indicated a willingness to work with them.
Brooklyn was playing the team from Beachwood, a suburb with the second-highest rate of Jewish residents in the country.
The offensive play calls were first flagged by Beachwood's head coach, Scott Fischer, at halftime, the school's athletic director told parents in an email after the game.
"During my discussion with Coach Fischer at halftime, we agreed that if these actions continued we would pull our team off the field," wrote the school's athletic director, Ryan Peters, as reported by the Cleveland Jewish News. Peters said that McFarland admitted to using the "Nazi" play and agreed to change the name of the play for the game's second half. The mother of a Beachwood cheerleader told the Cleveland Jewish News they couldn't hear the offensive language in the stands.
The language was also condemned by the mayor and city council of Beachwood.
It was not the first time in recent memory a high school football team employed antisemitic language in its play calling. In 2021 a Boston-area school was found to have used terms including "Auschwitz," "yarmulke" and "rabbi" in its own plays for at least a decade, part of what an investigation revealed was a long history of antisemitic and homophobic behavior. That school's football coach was also fired, and the state of Massachusetts soon passed new laws to require genocide education in high schools in response to that and other antisemitic school sports incidents in the state.
In recent months, Jewish high school sporting events in Miami and Los Angeles were home to alleged antisemitic taunts. Both were alleged to have come in response to antagonistic or even racist behavior by Jewish students, according to local reports. Another high school in the Sacramento area is investigating reports that four students made Nazi salutes on social media earlier this month.
—
The post Ohio high school football coach resigns after players use 'Nazi' in play calls appeared first on Jewish Telegraphic Agency.