Bosnia's Jewish community is putting together an archive for an eventual museum
(JTA) — As their numbers dwindle, Bosnia's Jewish community is creating an archive of Balkan Jewish history, including documents, photographs, artifacts and genealogies to preserve the Bosnian Jewish story.
The Jewish Community of Bosnia Herzegovina group acquired a 7,500 square foot space in downtown Sarajevo in the fall, with the hopes of turning the eventual archive into a museum.
Eli Tauber, 72, who has written several books on Bosnian Jewish culture and history, is leading the project. 
"Our idea is to write the history of the Jewish people in Bosnia and Herzegovina," Tauber told the Jewish Telegraphic Agency. "But this is not so easy, we are talking about 500 years of history and not just history but people, families and the destinies of all those people across 500 years." 
Today, at most 900 Jews live in Bosnia and Herzegovina, around 500 in the capital Sarajevo. But before the Holocaust, Sarajevo was about 20% Jewish and known lovingly as "little Jerusalem" for its variety of synagogues, mosques and churches — both Catholic and Orthodox — all in close proximity. 
Sephardic Jews first arrived in the region during the time of the Ottoman Empire, after fleeing the Spanish Inquisition. Ashkenazi Jews followed suit when the area fell under Austro-Hungarian rule in the 1870s. 
The Holocaust, which in western Yugoslavia was implemented by Ustaše — a brutal Nazi puppet regime — decimated Bosnia's Jewish community. Less than 40 years later, the Bosnian War, another genocidal conflict which broke out during the dissolution of Yugoslavia in the 1990s, caused many of those who remained to emigrate to Israel and beyond. 
Tauber has been criss-crossing the Balkans for the project, working with state archives and meeting with descendants of Bosnian Jews in cities from Belgrade to Vienna to Budapest.
"I just returned from Belgrade a few months ago with 7,000 scans," he told JTA on a recent call.
He said he hopes the archive — which is still at least two years away from completion — will help reconnect all those who left to the country they or their ancestors had come from. 
"What is important is that at the end we will establish some computer program with family trees, for all those people who have their roots in Bosnia, and find all that they did," Tauber said.
—
The post Bosnia's Jewish community is putting together an archive for an eventual museum appeared first on Jewish Telegraphic Agency.
Read the latest Simkin Centre newsletter here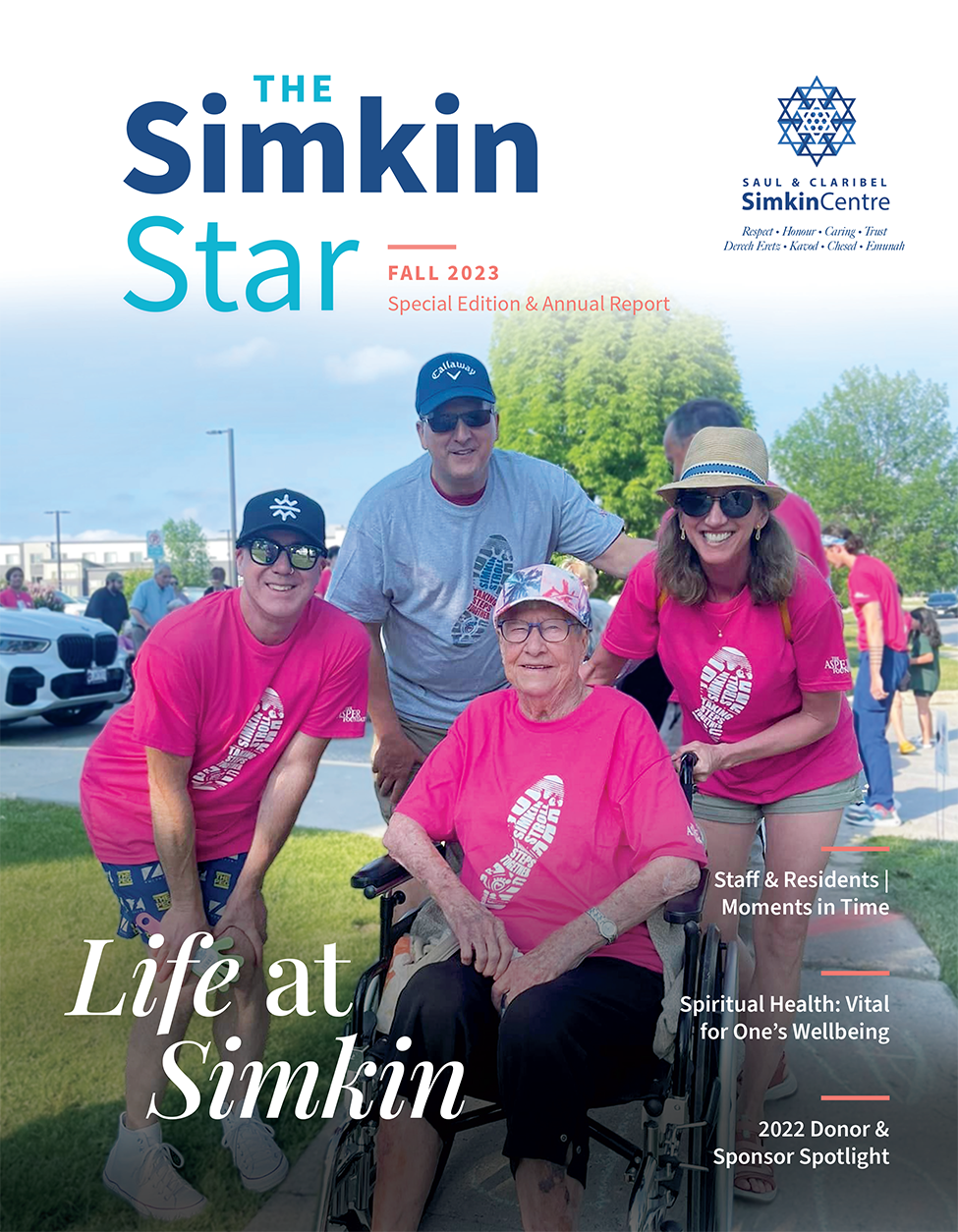 Click on this link to read the latest Simkin Star newsletter: Simkin Star
Why don't the Palestinians of Gaza rid themselves of Hamas?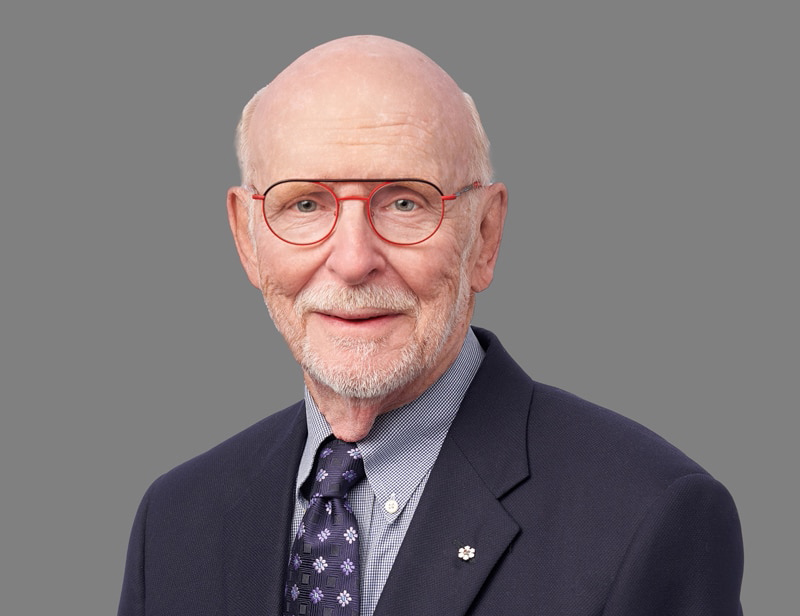 By JACK LONDON I am Jewish. I am sickened by and angry about the unprovoked invasion of Israel by Hamas and its brutal murders, rapes, dissection and kidnappings of Israeli babies, children, women, and men. I am offended by the ignorance and distortion of the region's history. I am offended by the policies of the CBC and other journalists who use the word "militants" to describe "terrorists.".Militants do not rape, murder and amputate the heads of babies. Terrorists do. Hamas and terrorism are synonyms. They are not freedom fighters; they are oppressive cruel despots and thugs who have subjugated and sacrificed their own people. I am mortified that a group of 38 Liberal MPs, (perhaps led astray by Prime Minister Trudeau's own jump to a wrongful judgment of Israel's responsibility for the deaths in a Gaza hospital parking lot), have authored a demand that Israel desists from pursuing the leadership and mechanisms of Hamas's terror these many years. Just what is the alternative when cowardly terrorists use civilian populations as shields behind which to hide, plot and act out their nefarious brutality?
Most of all, I ask myself why it is that the Palestinian population of Gaza has not itself found the desire, courage, or capacity to stand up, demand elections and exorcise its malevolent Hamas government?
I am not a Pollyanna automaton about Israel. I don't agree with Israel's ultra-orthodox sects whose members fail to serve their country and, replicating the past, inhibit their future. I do not support suggestions by some Israeli settlers of the West Bank to introduce apartheid-like policies into Israel's existing principled democracy. Apartheid was, is and must remain an antonym to Israeli ethics and democracy. I condemn the recent retaliatory murders of some Palestinians by a few settlers on the West Bank. I fear and oppose the recent attempts by PM Netanyahu and his fascistic coalition partners to take uninhibited control of government by reducing judicial expertise and oversight of Israel's basic laws. Netanyahu's coalition has been, for the moment, sidelined by the recent formation of the Unity War Coalition, but it will be back in control. It is anti-democratic and increasingly and rightly disrespected in the Jewish Diaspora. Moreover, Netanyahu and his coalition conservatives have been so focused on their radical, self-serving, anti-democratic restructuring of the essential liberalism of Israel, they failed to fulfill their primary responsibilities: anticipation of, protection from and defense against inevitable attacks by Hamas throughout its modern existence and its allies. Tragic!
Nevertheless, Israel has been a shining light of democracy, innovation, education, science, business, progress, inventiveness, peace, humanism and a haven for Jews and others suffering persecution around the world. Absurdly, these strengths inflate the historic conscious or unconscious anti-Semitism of much of the world for whom anti-Zionism is just a synonym for anti-Semitism. But, Jews are the historical citizens and governors of the land of Israel. Read the voluminous histories and the Bible, check the archeology, and study the scholarly works. On the other hand, a Palestinian People has never existed or held governmental control of the land of Israel. Arabs have lived on the land, named Palestine by the world's superpowers in 1929, but they were never rulers or governors of a state. The governance for centuries had been Ottoman and, later, British.
Compared with the never-ending deadly damage Arab leaders in the Middle East have imposed on their own populations, I take great pride in Israel's development and in the two million progressive and successful Arabs who, as residents of Israel, share rights equivalent to Jewish citizens, including participation in the Knesset, its governing Parliament.
Hamas, which rules in and dominates Gaza, is a Mafia-like organization of masked (always the telltale mark of terror) soldiers, first elected to office in 2007, but never since forced to stand for re-election. The leadership of The Palestinian Authority has had legitimate governance rights in Gaza and the West Bank but has been hampered and obstructed by Hamas. Both the PA and Hamas have never had any compunction about senseless provocation of Israel, which has led inevitably to the disbenefit of Palestinians who deserve better. Their hate invokes continuing hardship, peril, death, and a Kafka-like impossibility of finding their way out to the light.
It is not the fault of the Palestinian residents themselves. Arab leaders, not Israelis, authored the wars in the region which have cost their peoples dearly. Successful, learned, intelligent, hardworking, affluent, peace desiring Arabs and Palestinians in Israel and the West Bank outnumber those who are poor and hawkish. They all are victims. They suffer never ending fear and malignant infection because of Hamas's terrorism, the ineptness of the Palestinian Authority, and absurdly evil misinterpretations of the Koran by radical Mullahs – all of which is supported by Iran and Hezbollah. They teach hatred of Jews to Arab children in their schools, thereby victimizing yet another generation of their own people.
The Palestinians who suffer in the disputed territories and Gaza are victims deserving of our caring and support. Given its seaside port and border, Gaza, which originally was Egyptian, could have flourished when Israel unilaterally withdrew its troops and settlers in 2007. It failed because of Hamas and the Islamic Jihad. The failure was not because of Israel's insistence on a blockade at the Gaza's border with the sea; it was because of Hamas terror and Iranian malevolence that a blockade has been necessary.
The Palestinians suffer from the shortsightedness of their leaders, terrorist or not, who consistently reject available solutions that would end hostilities and would permit peace and prosperity to reign for all. Peace and viable two state options have been open to Arab leaders for decades and not taken. The United Nation's 1948 Partition Plan, which divided the former British mandate into two states, was rejected by the Arabs who instead chose war- twice. United Nations Resolution 242 called for a land-for-peace solution. It has been offered and refused. The 1978 Camp David Accords failed. The Oslo Accords of Israeli Prime Ministers Peres and Rabin, and PLO Chairman Arafat in 1993/95, which bore the seeds of success, were sabotaged. The generous Camp David Accord of 2000 negotiated by President Clinton between Israeli Prime Minister Barak and Chairman Arafat was quickly renounced by Arafat. Arafat likely demurred because he feared assassination from his own if he did the right thing.
Israel's two base line conditions for peace: acceptance that Jews are a People, not only a religion, and that Israel has the right to exist as a homeland of the Jewish People, have not been honored.
My concern for the Palestinian population of Gaza, Jerusalem, and the West Bank, stems primarily from the failure of its leaders to grab the always available opportunity to secure a new, flourishing path for their people. I bemoan their timidity and shortsightedness and I fear for the never-ending disappointment and pain of their people They deserve better from their own but their own, Hamas, are illegitimate cowards and murderers.
Abba Eban, the brilliant Israeli orator, in a speech in Geneva in 1973 famously exclaimed that "Arabs never miss the opportunity to miss an opportunity." I wish Eban had been wrong. But, though some Arab countries have moved forward into the light, my heart tells me that in the case of the Palestinians, nothing has changed. They are doomed to suffer under the crushing heels of their immoral terrorists and incapable politicians, past and present.
Unfortunately, the worst is yet to come. Israel's intention to disable Hamas once and for all will have unhappy side effects in Gaza, Israel, and the broader Middle East. But it has no option. It is at war begun by Hamas, which must be eradicated. It cannot allow terror to win. It cannot insult the memory of the victims of the Hamas massacre and the yet unknown fate of more than two hundred hostages held by Hamas. The side effects will be many and unhappy, but there is no choice. Israelis cannot be docile while facing the barrels of guns aimed at them. It must eradicate the shooters.
Jack R London C.M, Q.C, LLM (Harv)
Author: "Serendipity: My Path Through Life and Law" (Heartland Associates Great Books).
Former Dean of Law, University of Manitoba;
presently, Senior Counsel to a Winnipeg Law Firm
An appeal for help for under-supplied Israeli soldiers from former Winnipegger Jared Ackerman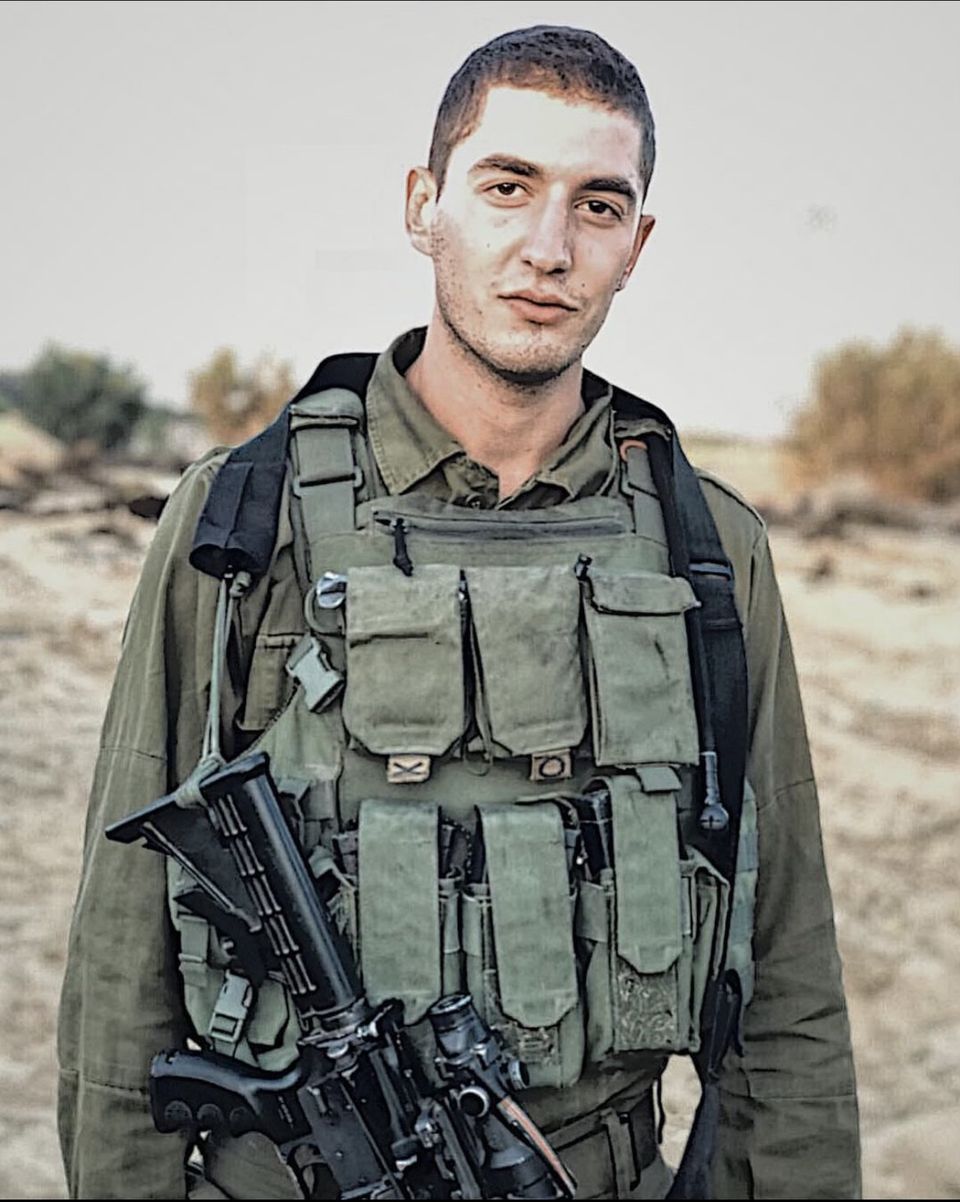 By BERNIE BELLAN (Posted Oct. 18) first met Jared Ackerman in 2013 when I had the good fortune to interview Jared, along with 4 other students from Winnipeg, when they were all studying at the Hebrew University of Jerusalem. (You can still see that interview at https://www.youtube.com/watch?v=P6k8svB2j-0.)
Jared had gone on to serve in the Israeli army. He just posted this impassioned plea for help for Israeli soldiers:
My name is Jared Ackerman and I'm an IDF veteran that served in the Paratroopers (Tzanchanim). I live in Atlanta and have come together with a group of Israelis from across the US, Canada, and Israel to provide an emergency shipment of urgent supplies to the front lines in Israel.
As of right now over 3.5 tons of purely defensive gear (ceramic plates, vests, helmets, medical kits) have been sourced and paid for. We have everything in a warehouse in Toronto, Canada ready to ship to Israel and are continuing to purchase more.
The first units to respond on October 7th have since been totally ransacked of equipment. They were the first ones to arrive at the kibbutzim and Nova on the Gaza border and they are actually withholding extra reserves from joining the warfront because they do not have enough equipment. This is particularly problematic as they lost soldiers in the battle, and many more were injured.
Our next step is to secure additional funding to fly the gear over to Israel via cargo jet.
As of today, no commercial flights are allowing any tactical gear to be shipped and the only option is private cargo planes. We are also working to secure more equipment to justify the high cost of chartering the plane.
I have attached photos and a video here of the equipment that has been sourced and ready to ship from the warehouse.
We have all relevant approvals in Israel with the Ministry of Defense and a logistics hub ready to go to distribute the protective and medical goods.
Timing is of the essence as units are already in the field with below par equipment.
100% of the funds raised are going towards the purchase of equipment and shipment to Israel and not to operational costs as everything is voluntary.
Please use the link below if you are able to donate anything and help get this gear to the front lines. Please also feel free to DM if you can help source any additional equipment or have any connections with securing a cargo plane or have any questions!
https://collect.crowded.me/…/1ba52638-f7a9-4fba-a369…
Am Yisrael Chai