How the Holocaust is remembered in the land of Anne Frank
(JTA) — You'd think that in a country so closely identified with Anne Frank — perhaps the Holocaust's best-known victim — cultivating memory of the genocide wouldn't be a steep challenge.
That's why a recent survey, suggesting what the authors called a "disturbing" lack of knowledge in the Netherlands about the Holocaust, set off alarm bells. "Survey shows lack of Holocaust awareness in the Netherlands," wrote the Associated Press. "In the Netherlands, a majority do not know the Holocaust affected their country," was the JTA headline. "The Holocaust is a myth, a quarter of Dutch younger generation agree," per the Jerusalem Post. 
"Survey after survey, we continue to witness a decline in Holocaust knowledge and awareness. Equally disturbing is the trend towards Holocaust denial and distortion," Gideon Taylor, the president of the Conference of Jewish Material Claims Against Germany, which conducted the study, said in a statement.
Like other recent studies by Claims Conference, the latest survey has been challenged by some scholars, who say the sample size is small, or the survey is too blunt a tool for examining what a country's residents do or don't know about their history. Even one of the experts who conducted the survey chose to focus on the positive findings: "I am encouraged by the number of respondents to this survey that believe Holocaust education is important," Emile Schrijver, the general director of Amsterdam's Jewish Cultural Quarter, told JTA. 
One of the scholars who says the survey doesn't capture the subtleties of Holocaust education and commemoration in the Netherlands is Jazmine Contreras, an assistant professor of history at Goucher College in Maryland. Contreras studies the historical memory of the Holocaust and Second World War in Holland. In a Twitter thread earlier this week, she agreed with those who say that "the headline that's being plastered everywhere exaggerates the idea that young people in NL know nothing about the Holocaust."  
At the same time, she notes that while the Netherlands takes Holocaust education and commemoration seriously, it has a long way to go in reckoning with a past that includes collaboration with the Nazis, postwar antisemitism, a small but vocal far right and a sense of national victimhood that often downplays the experience of Jews during the Shoah. 
"It's such a complex issue," Contreras told me. "There's no one answer to how the Holocaust is remembered in the Netherlands."
Today is International Holocaust Remembrance Day, and I took the opportunity to speak with Contreras not only about Dutch memory, but how the Netherlands may serve as an example of how countries deal with Holocaust memory and the national stories they tell.
Our interview was edited for length and clarity. 
Jewish Telegraphic Agency: Tell me a little bit about when you saw the survey, and perhaps how it didn't mesh with what you know about the Netherlands?
Jazmine Contreras: My major problem is that every single outlet is picking up this story and running a headline like, "Youth in the Netherlands don't even know the Holocaust happened there. They cannot tell you how many people were killed, how many were deported." And I think that's really problematic because it paints a really simplistic picture of Holocaust memory and Holocaust education in that country. 
There are multiple programs, in Amsterdam, in other cities, in Westerbork, the former transit camp. They have an ongoing program that brings survivors and the second generation to colleges, to middle schools and primary schools all across the country. And they also have in Amsterdam a program called Oorlog in Mijn Buurt, "War in My Neighborhood," and basically young people become the "memory bearers"  — that's the kind of language they use — and interview people who grew up and experience the war in their neighborhood, and then speak as if they were the person who experienced it, in the first person. 
You also have events around the May 4 commemoration remembering the Dutch who died in war and in peacekeeping operations, and a program called Open Jewish Houses [when owners of formerly Jewish property open their homes to strangers to talk about the Jews who used to live there]. It's really amazing: I've actually been able to visit these formerly Jewish homes and hear the stories. And, of course, the Anne Frank House has its own slew of programming, and teachers talk a lot about the Holocaust and take students to synagogues in places like Groningen, where they have a brand new exhibit at the synagogue. They are taking thousands at this point. The new National Holocaust Names Memorial is in the center of Amsterdam. 
I think, again, this idea that children are growing up without having exposure to Holocaust memory, or knowledge of what happened in the Netherlands, is a bit skewed. I think we get into a dangerous area if we're painting the country with a broad brush and saying nobody knows anything about the Holocaust.
Have you anecdotal evidence or seen studies of Dutch kids about whether they're getting the education they need?
Anecdotally, yes. I was invited to attend a children's commemoration that they do at the Hollandsche Schouwburg theater in Amsterdam, which is the former Dutch theater that was used as a major deportation site. And it's children who put on a commemoration themselves. Again, not every child is participating in this, but if they're not participating in the children's commemoration, then they're doing the "War in My Neighborhood" program, or they're doing Open Jewish Houses, or they're taking field trips. That's pretty impressive to me, and it's pretty meaningful. They want to help participate in it in the future. They want to come back because it leaves a lasting impression for them.  
Let's back up a bit. Anne Frank dominates everyone's thinking about Holland and the Holocaust. And I guess the story that's told is that she was protected by her neighbors until, of course, the Nazis proved too powerful, found her and sent her away. What's right and what's wrong about that narrative?
Don't forget that Anne Frank was a German Jewish refugee who came to the Netherlands. And I think that part of the story is also really interesting and left out. She's this Dutch icon, but she was a German Jewish refugee who came to the Netherlands, and the Dutch Jewish community was single-handedly responsible for funding, at Westerbork, what was first a refugee center. I think that's really complicated because now we also have a discourse about present-day refugees and the Holocaust. 
I've also never quite understood the insistence on making her an icon when the end of the story is that she's informed on and dies in a concentration camp. The idea that the Franks were hidden here fits really well into this idea of Dutch resistance and tolerance, and her diary often gets misquoted to kind of represent her as someone who had hope despite the fact that she was being persecuted. In the 1950s, her narrative gets adopted into the U.S., and we treat it as this globalizing human rights discourse. 
We don't talk about the fact that she's found because she's informed upon, and we don't talk about the fact that you had non-Jewish civilians who were informers for a multitude of reasons, including ideological collaboration and their own financial gain.
And when it was talked about most recently, it was about a discredited book that named her betrayer as a Jew. 
That was a huge controversy.
I get the sense from your writing that the story the Dutch tell about World War II is very incomplete, and that they haven't fully reckoned with their collaboration under Nazi occupation even as they emphasize their own victimhood.
On the national state level, they have officially acknowledged not only the extensive collaboration, but the failure of both the government and the Crown to speak out on behalf of Dutch Jews. [In 2020, Prime Minister Mark Rutte formally apologized for how his kingdom's wartime government failed its Jews, a first by a sitting prime minister.] Now, the question is, what's happening in broader Dutch society? 
Unfortunately, there was an increase in voting for the Dutch far right, although they've never managed to get a majority or even come close to it.
Something else that's happening is that many ask, "Why should Dutch Jews get separate consideration after the Second World War, a separate victimhood, when we were all victimized?" The Netherlands is unique because it's occupied for the entirety of the Second World War — 1940 to 1945. There is the civil service collaborating, right, but there's no occupation government. So it's not like Belgium. It's not like France, not like Denmark. And there was the Hunger Winter of 1944-45 when 20,000 civilians perished due to famine. You have real victimhood, so people ask, "Why are the Jews so special? We all suffered."
And at the same time, scholarship keeps emerging about the particular ways non-Jewish Dutch companies and individuals cooperated with the Nazis. 
The NIOD Institute for War, Holocaust and Genocide Studies in Amsterdam, which has done so much of this research, found that Jews who were deported had to pay utility bills for when they weren't living there. You have a huge controversy around the the Dutch railway [which said it would compensate hundreds of Holocaust victims for its role in shipping Jews to death camps]. The Dutch Red Cross apologized [in 2017 for failing to act to protect Jews during World War II], following the publication of a research paper on its inaction. A couple of decades ago, the government basically auctioned off paintings, jewelry and other Jewish possessions, and in 2020 they started the effort to give back pieces of art that were in Dutch museums. Dienke Hondius wrote a book on the cold reception given to survivors upon their return. Remco Ensel and Evelien Gans also wrote a book on postwar Jewish antisemitism. 
So a lot has been happening, a lot of controversies, and, thanks to all of this research, a lot happening in order to rectify the situation.
It sounds like a mixed story, of resistance and collaboration, and of rewriting the past but also coming to terms with it.
There's a really complex history here of both wanting to present it as "everybody's a victim" and that the resistance was huge. In fact, the data shows 5% of the people were involved in resistance and 5% were collaborators. So it's not like this wholesale collaboration or resistance was happening. It was only in 1943, when non-Jewish men were called up for labor service in Germany, that they got really good at hiding people and by then it was too late.
Right. My colleagues at JTA often note that the Nazis killed or deported more Dutch Jews per capita than anywhere in occupied Western Europe — of about 110,000 Jews deported, only a few thousand survived.
Yes, the highest percentage of deportation in Western Europe.
Since this week is International Holocaust Remembrance Day, let me ask what Holland gets right and wrong compared to maybe some other European countries with either similar experiences or comparable experiences.
The framing of that question is difficult because there's so many unique points about the Holocaust and the occupation in the Netherlands. Again, it was occupied for the entirety of 1940-45. You have a civil service that was willing to sign Aryan declarations. The queen, as head of a government in exile in London, is basically saying, "Do what you need to just to survive."
One of the big problems is there are people like Geert Wilders [a contemporary right-wing Dutch lawmaker] who practice this kind of philo-Semitism and support of Israel, but it's really about blaming the Muslim population for antisemitism and saying none of it is homegrown. They don't have to talk about the fact that there was widespread antisemitism in the aftermath of the Holocaust.
In the Netherlands they're not instituting laws around what you can and can't say about the Holocaust like in Poland [where criticizing Polish collaboration has been criminalized]. There are so many amazing educational initiatives and nonprofit organizations that are doing the work. And even these public controversies ended up being outlets for the production of Holocaust memory when survivors, but mostly now the second and third generations, use that space to talk about their own family Holocaust history.
Tell me about your personal stake in this: How did the Holocaust become a subject of study for you?
I specialize in Dutch Holocaust memory. I'm not Jewish, but my grandparents on my mother's side are Dutch. For my first project I looked at relationships between German soldiers and Dutch women during the war during the occupation, and I eventually kind of made my way into the post war, when these children of former collaborators were still very marginalized in Dutch society. It ties into this. I do interviews with members of the Jewish community, children of resistance members and children of collaborators and how these memory politics play out.
What is the utility of events like International Holocaust Remembrance Day and the major Holocaust memorials in educating the public about the Holocaust and World War II?
International Holocaust Remembrance Day and May 4 result in the production of new memories about the Holocaust and the Second World War. I was at the 2020 International Holocaust Remembrance Day commemoration when the prime minister formally apologized. It was a really big moment, and it allowed the Jewish community, and the Roma and Sinti community, a space to remember and to share in that and to speak to it as survivors and the second and third generation. 
Unlike the United States, the Netherlands is a small, insular country, so the relationship between the public and the media and academics is so close. So in the weeks before and the weeks after these memorials, academics, politicians and experts are publishing pieces about memory. That's useful to the production of new memories and information about the Holocaust.
But what about the other days of the year? Will putting a monument in the center of Amsterdam actually change how people understand the Holocaust? That is a question that I think is harder to answer. The new monument features individual names of 102,000 Jews and Roma and Sinti and visually gives you the scope of what the Holocaust looked like in the Netherlands. But does that matter if somebody lives outside of Amsterdam and they're never going to see this monument?
—
The post How the Holocaust is remembered in the land of Anne Frank appeared first on Jewish Telegraphic Agency.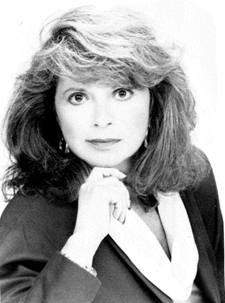 Phyllis Pollock died at home Sunday September 3, 2023 in Winnipeg, after a courageous lifetime battle with cancer.
Phyllis was a mother of four: Gary (Laura), daughter Randi, Steven (deceased in 2010) (Karen), and Robert. Phyllis also had two grandchildren: Lauren and Quinn.
Born in Fort Frances, Ontario on February 7, 1939, Phyllis was an only child to Ruby and Alex Lerman. After graduating high school, Phyllis moved to Winnipeg where she married and later divorced Danny Pollock, the father of her children. She moved to Beverly Hills in 1971, where she raised her children.
Phyllis had a busy social life and lucrative real estate career that spanned over 50 years, including new home sales with CoastCo. Phyllis was the original sales agent for three buildings in Santa Monica, oceanfront: Sea Colony I, Sea Colony II, and Sea Colony. She was known as the Sea Colony Queen. She worked side by side with her daughter Randi for about 25 years – handling over 600 transactions, including sales and leases within the three phases of Sea Colony alone.
Phyllis had more energy than most people half her age. She loved entertaining, working in the real estate field, meeting new and interesting people everyday no matter where she went, and thrived on making new lifelong friends. Phyllis eventually moved to the Sea Colony in Santa Monica where she lived for many years before moving to Palm Desert, then Winnipeg.
After battling breast cancer four times in approximately 20 years, she developed metastatic Stage 4 lung cancer. Her long-time domestic partner of 27 years, Joseph Wilder, K.C., was the love of her life. They were never far apart. They traveled the world and went on many adventures during their relationship. During her treatment, Phyllis would say how much she missed work and seeing her clients. Joey demonstrated amazing strength, love, care, and compassion for Phyllis as her condition progressed. He was her rock and was by her side 24/7, making sure she had the best possible care. Joey's son David was always there to support Phyllis and to make her smile. Joey's other children, Sheri, Kenny, Joshua and wife Davina, were also a part of her life. His kids would Facetime Phyllis and include her during any of their important functions. Phyllis loved Joey's children as if they were her own.
Thank you to all of her friends and family who were there to support her during these difficult times. Phyllis is now, finally, pain free and in a better place. She was loved dearly and will be greatly missed. Interment took place in Los Angeles.
Gwen Centre Creative Living Centre celebrates 35th anniversary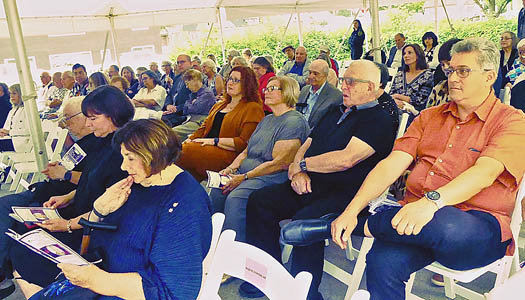 By BERNIE BELLAN Over 100 individuals gathered at the Gwen Secter Centre on Tuesday evening, July 18 – under the big top that serves as the venue for the summer series of outdoor concerts that is now in its third year at the centre.
The occasion was the celebration of the Gwen Secter Centre's 35th anniversary. It was also an opportunity to honour the memory of Sophie Shinewald, who passed away at the age of 106 in 2019, but who, as recently as 2018, was still a regular attendee at the Gwen Secter Centre.
As Gwen Secter Executive Director Becky Chisick noted in her remarks to the audience, Sophie had been volunteering at the Gwen Secter Centre for years – answering the phone among other duties. Becky remarked that Sophie's son, Ed Shinewald, had the phone number for the Gwen Secter Centre stored in his phone as "Mum's work."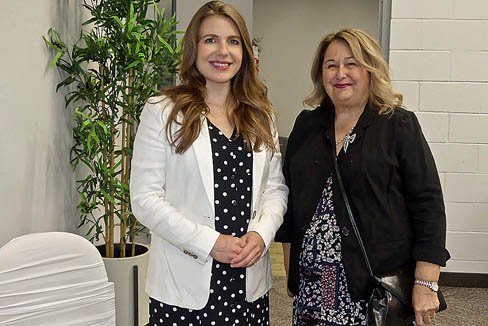 Remarks were also delivered by Raquel Dancho, Member of Parliament for Kildonan-St. Paul, who was the only representative of any level of government in attendance. (How times have changed: I remember well the steadfast support the former Member of the Legislature for St. John's, Gord Mackintosh, showed the Gwen Secter Centre when it was perilously close to being closed down. And, of course, for years, the area in which the Gwen Secter Centre is situated was represented by the late Saul Cherniack.)
Sophie Shinewald's granddaughter, Alix (who flew in from Chicago), represented the Shinewald family at the event. (Her brother, Benjamin, who lives in Ottawa, wasn't able to attend, but he sent a pre-recorded audio message that was played for the audience.)
Musical entertainment for the evening was provided by a group of talented singers, led by Julia Kroft. Following the concert, attendees headed inside to partake of a sumptuous assortment of pastries, all prepared by the Gwen Secter culinary staff. (And, despite my asking whether I could take a doggy bag home, I was turned down.)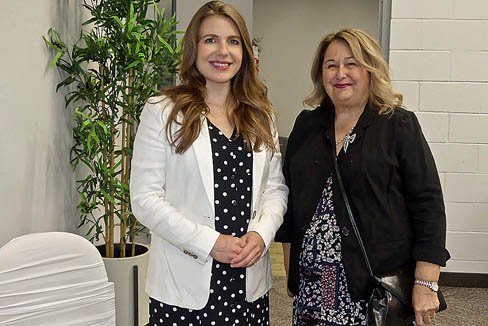 Palestinian gunmen kill 4 Israelis in West Bank gas station
This is a developing story.
(JTA) — Palestinian gunmen killed four people and wounded four in a terror attack at a gas station near the West Bank settlement of Eli, the Israeli army reported.
An Israeli civilian returning fire at the scene of the attack on Tuesday killed one of the attackers, who emerged from a vehicle, and two others fled.
Kan, Israel's public broadcaster, said one of those wounded was in serious condition. The gunmen, while in the vehicle, shot at a guard post at the entry to the settlement, and then continued to the gas station which is also the site of a snack bar. A nearby yeshiva went into lockdown.
Israeli Defense Minister Yoav Gallant announced plans to convene a briefing with top security officials within hours of the attack. Kan reported that there were celebrations of the killing in major West Bank cities and in the Gaza Strip, initiated by terrorist groups Hamas and Palestinian Islamic Jihad. Hamas said the shooting attack Tuesday was triggered by the Jenin raid.
The shooting comes as tensions intensify in the West Bank. A day earlier, Israeli troops raiding the city of Jenin to arrest accused terrorists killed five people.
The Biden administration spoke out over the weekend against Israel's plans to build 4,000 new housing units for Jewish settlers in the West Bank. Israeli Prime Minister Benjamin Netanyahu also finalized plans to  transfer West Bank building decisions to Bezalel Smotrich, the extremist who is the finance minister. Smotrich has said he wants to limit Palestinian building and expand settlement building.
Kan reported that the dead terrorist was a resident of a village, Urif, close to Huwara, the Palestinian town where terrorists killed two Israeli brothers driving through in February. Settlers retaliated by raiding the village and burning cars and buildings.
—
The post Palestinian gunmen kill 4 Israelis in West Bank gas station appeared first on Jewish Telegraphic Agency.