Orthodox pilgrimage to the grave of Kabbalah rabbi buried in Istanbul picks up after COVID slump
ISTANBUL (JTA) — Dozens of Orthodox Jews gathered on a hill overlooking the Bosphorus Strait. 
Above them, guarding the hilltop, stood a Turkish military base, and below sat the swanky Istanbul neighborhood of Ortaköy. Dominating the view was the 15th of July Martyrs Bridge, which connects Europe and Asia. On the Asian side of the Strait loomed the massive Çamlica Mosque.

None of those sites were of interest to the crowd, however. The hill also contains one of Istanbul's main Jewish cemeteries, and those gathered — who came from Turkey, the United States and Israel — were there to pay their respects on the yahrzeit, or death anniversary, of Rabbi Naphtali HaKohen Katz, an influential and prolific 17th-century rabbi who was devoted to Jewish mysticism.
Pilgrimages like this one, made by Orthodox groups of varying sizes to the grave sites of similarly revered Jewish figures across Europe, are far from uncommon and have spawned a cottage travel industry. Among the largest and most publicized is the annual pilgrimage to Uman, Ukraine, which brings tens of thousands to the grave of Rabbi Nachman of Breslov each Rosh Hashanah (not on the anniversary of his death). Another involves the grave of Rabbi Elimelech Weisbaum, an early Hasidic leader, in Lizhensk, Poland, in the early spring.
Yitzhak Friedman, a Hasidic Jew from Lakewood, New Jersey, who is currently studying in Israel, told the Jewish Telegraphic Agency that he and a few friends used the opportunity of Katz's yahrzeit to rationalize a short trip to Istanbul.

"It was cheap tickets, we heard a lot of great things, so I had a nice jump over for two days," he said.

Another group of Orthodox women from Israel said they had planned their trip similarly to coincide with the "hilulah" — using the Hebrew word for such a pilgrimage.

Though the pilgrimage to Uman has become a rowdy days-long affair, during which the influx of Orthodox Jews rent out most of the small city's available apartments and hotel rooms, other pilgrimages, such as the one to Katz's grave, have a more quiet and introspective atmosphere. The crowd on Tuesday took breaks from praying to eat at the cemetery's synagogue, passing around whiskey and snacks.
Friedman said that he has made several similar journeys in the past year alone, including to Dynow, Poland, to the grave of Reb Tzvi Elimelech, another early Hasidic leader. He also spent more than 30 hours traveling to war-torn Ukraine to spend Rosh Hashanah in Uman, a practice that was strongly discouraged by both Israeli and Ukrainian rabbinic leaders this year.
Friedman said he had heard that a visit to Katz's grave had helped people with various things, from finding "the right match" to having kids have kids to being cured from a sickness. He asked simply for "happiness" in his prayers.
He also attributed some of the effects of the grave to the fact that it is visited less than the one in Uman.
"It's known that a tzaddik that very few people come to, his powers are much bigger," Friedman said.

Another of the pilgrims, a Hasidic man from the Doroger sect in Bnei Brak, Israel, explained that he was a distant descendent of Katz, and that, though he was coming for the first time, he came to accompany his father who had been making the trip for 50 years.

Katz was born in 1649, in what is today Ostrovo, Ukraine, and at the age of 14 he was captured and sold into slavery by Tatars, a Turkic muslim group in Crimea and other parts of Southern Ukraine. But he escaped years later and returned to Ostrovo to become the community's rabbi, later transferring to Posen in modern-day Poland, where he became a scholar of Kabbalistic literature.
But his struggles would not end with the Tatars. Later in life, Katz was called to Frankfurt, in today's Germany, to serve the community there. When a fire broke out in the city in 1711, he was accused of using kabbalistic charms to stop it from being extinguished by natural means and imprisoned by the local leadership.

Upon his release, he fled to Prague — where he quarreled with another Kabbalah teacher devoted to Shabbetai Zevi, a false messiah — and later Wroclaw.
After a life filled with struggle in Europe, Katz tried to emigrate to the holy land but only made it as far as Constantinople, where he died in 1718, and was buried by the local Jewish community in the Ortaköy Cemetery.

Ever since, the grave has been a site of pilgrimage, explained Rabbi Mendy Chitrik, an Istanbul rabbi affiliated with the Hasidic Chabad-Lubavitch movement — and another distant descendent of Katz's — who helped in the restoration of the grave in 2005. 
"Throughout the ages some great rabbis have allegedly made the pilgrimage," Chitrik said, including the Baal Shem Tov — the founder of the Hasidic Judaism — Rabbi Nachman of Breslov and others.
"I have accompanied great rabbis who came anonymously to pray at his grave," Chitrik added. "Some fly in for a day on private jets and leave."

While some people come throughout the year, the most popular time to come is Katz's yahrzeit, the 24th of Tevet on the Hebrew calendar. In past years, as many as 300 people came for the occasion, said Albert Elvaşvili, the president of the Ortaköy Jewish community which manages the cemetery.

However, he noted that attendance often rises and falls with the changes in Israeli-Turkish relations, much like general Israeli tourism to Turkey, which reached an all time high this year.
The biggest slump came during the COVID-19 pandemic, with only a handful of pilgrims coming the last two years. Now it seems that the tradition is once more back in force, with several buses of pilgrims from different countries and sects coming throughout the day.
"As relations with Israel and the Jewish people are coming to a better place, I believe there will be many more people coming in, and as Turkey becomes much more attractive for the Jewish and religious traveler, there will be many more opportunities for people to come," Chitrik said. "Not just to the kever [grave] of Naphtali Katz on the 24th of Tevet, but to Rabbi Chaim Palachi in Izmir, on the 19th of Shevat, next month, and Rabbi Yehudah Rozanes, on the 26th of Nisan, and many other rabbis who are buried here in the important cemeteries of Turkey."
—
The post Orthodox pilgrimage to the grave of Kabbalah rabbi buried in Istanbul picks up after COVID slump appeared first on Jewish Telegraphic Agency.
Focus group Oct. 11 at Simkin Centre for people concerned about personal care homes

As Manitobans have gone to the polls and with a new legislative assembly about to begin a new four-year term, the challenges of long-term and continuing care homes need to be communicated.
MARCHE, the Manitoba Association of Residential and Community Care Homes for the Elderly will be holding a focus group on Wednesday, October 11 that is intended to provide the community at large a forum to express thoughts and provide ideas and recommendations for the future.
Please join us on Wednesday, October 11th at the Saul & Claribel Simkin Centre. We look forward to hearing from you.
See poster below for more information and how to register to attend.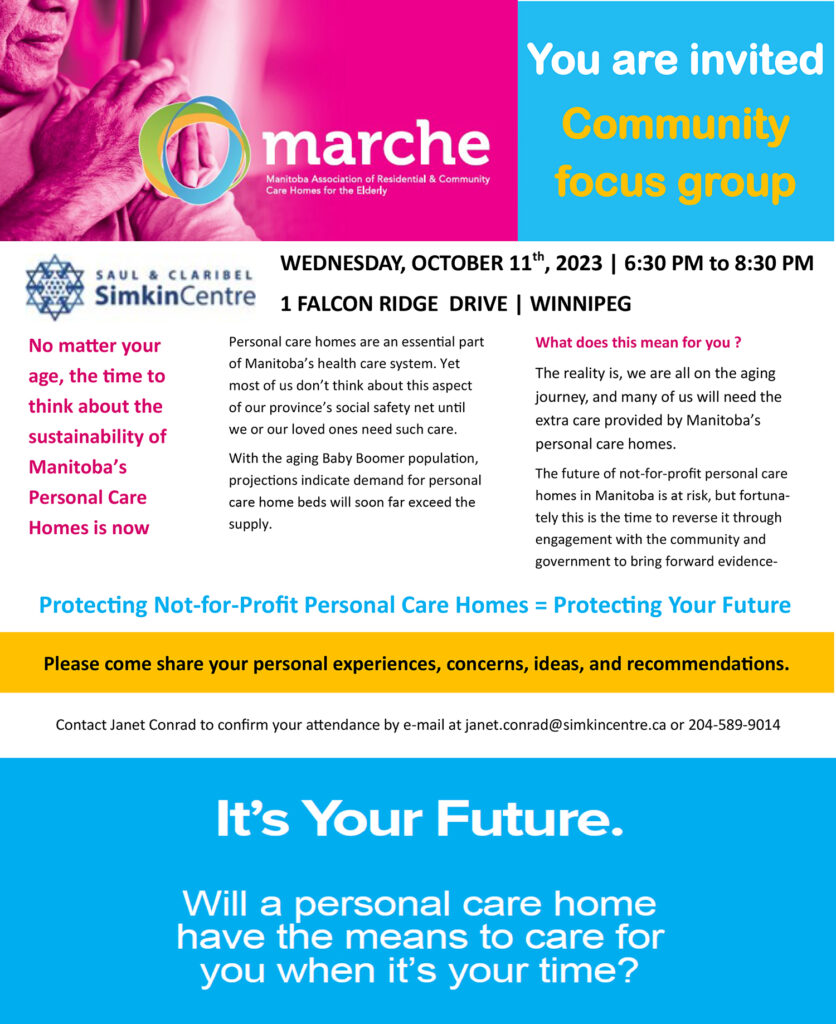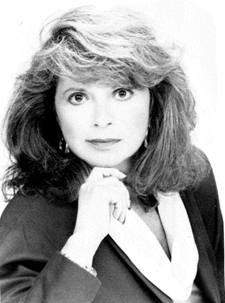 Phyllis Pollock died at home Sunday September 3, 2023 in Winnipeg, after a courageous lifetime battle with cancer.
Phyllis was a mother of four: Gary (Laura), daughter Randi, Steven (deceased in 2010) (Karen), and Robert. Phyllis also had two grandchildren: Lauren and Quinn.
Born in Fort Frances, Ontario on February 7, 1939, Phyllis was an only child to Ruby and Alex Lerman. After graduating high school, Phyllis moved to Winnipeg where she married and later divorced Danny Pollock, the father of her children. She moved to Beverly Hills in 1971, where she raised her children.
Phyllis had a busy social life and lucrative real estate career that spanned over 50 years, including new home sales with CoastCo. Phyllis was the original sales agent for three buildings in Santa Monica, oceanfront: Sea Colony I, Sea Colony II, and Sea Colony. She was known as the Sea Colony Queen. She worked side by side with her daughter Randi for about 25 years – handling over 600 transactions, including sales and leases within the three phases of Sea Colony alone.
Phyllis had more energy than most people half her age. She loved entertaining, working in the real estate field, meeting new and interesting people everyday no matter where she went, and thrived on making new lifelong friends. Phyllis eventually moved to the Sea Colony in Santa Monica where she lived for many years before moving to Palm Desert, then Winnipeg.
After battling breast cancer four times in approximately 20 years, she developed metastatic Stage 4 lung cancer. Her long-time domestic partner of 27 years, Joseph Wilder, K.C., was the love of her life. They were never far apart. They traveled the world and went on many adventures during their relationship. During her treatment, Phyllis would say how much she missed work and seeing her clients. Joey demonstrated amazing strength, love, care, and compassion for Phyllis as her condition progressed. He was her rock and was by her side 24/7, making sure she had the best possible care. Joey's son David was always there to support Phyllis and to make her smile. Joey's other children, Sheri, Kenny, Joshua and wife Davina, were also a part of her life. His kids would Facetime Phyllis and include her during any of their important functions. Phyllis loved Joey's children as if they were her own.
Thank you to all of her friends and family who were there to support her during these difficult times. Phyllis is now, finally, pain free and in a better place. She was loved dearly and will be greatly missed. Interment took place in Los Angeles.
Gwen Centre Creative Living Centre celebrates 35th anniversary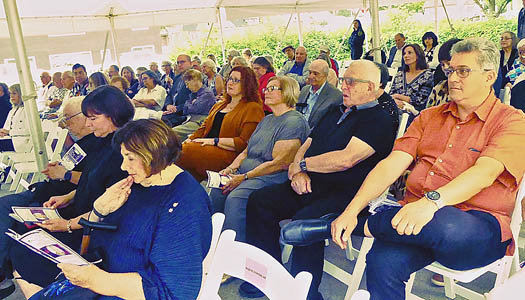 By BERNIE BELLAN Over 100 individuals gathered at the Gwen Secter Centre on Tuesday evening, July 18 – under the big top that serves as the venue for the summer series of outdoor concerts that is now in its third year at the centre.
The occasion was the celebration of the Gwen Secter Centre's 35th anniversary. It was also an opportunity to honour the memory of Sophie Shinewald, who passed away at the age of 106 in 2019, but who, as recently as 2018, was still a regular attendee at the Gwen Secter Centre.
As Gwen Secter Executive Director Becky Chisick noted in her remarks to the audience, Sophie had been volunteering at the Gwen Secter Centre for years – answering the phone among other duties. Becky remarked that Sophie's son, Ed Shinewald, had the phone number for the Gwen Secter Centre stored in his phone as "Mum's work."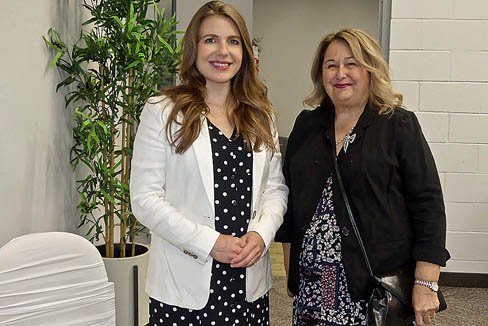 Remarks were also delivered by Raquel Dancho, Member of Parliament for Kildonan-St. Paul, who was the only representative of any level of government in attendance. (How times have changed: I remember well the steadfast support the former Member of the Legislature for St. John's, Gord Mackintosh, showed the Gwen Secter Centre when it was perilously close to being closed down. And, of course, for years, the area in which the Gwen Secter Centre is situated was represented by the late Saul Cherniack.)
Sophie Shinewald's granddaughter, Alix (who flew in from Chicago), represented the Shinewald family at the event. (Her brother, Benjamin, who lives in Ottawa, wasn't able to attend, but he sent a pre-recorded audio message that was played for the audience.)
Musical entertainment for the evening was provided by a group of talented singers, led by Julia Kroft. Following the concert, attendees headed inside to partake of a sumptuous assortment of pastries, all prepared by the Gwen Secter culinary staff. (And, despite my asking whether I could take a doggy bag home, I was turned down.)