Troops on 'localized' raids into Gaza said to recover bodies, items of missing people
Newly uncovered documents from bodies of Hamas terrorists show extensive plans to kill civilians, raid communities in shock assault Saturday
Questions continue about a $6 million mortgage Etz Chayim Congregation took out in June 2023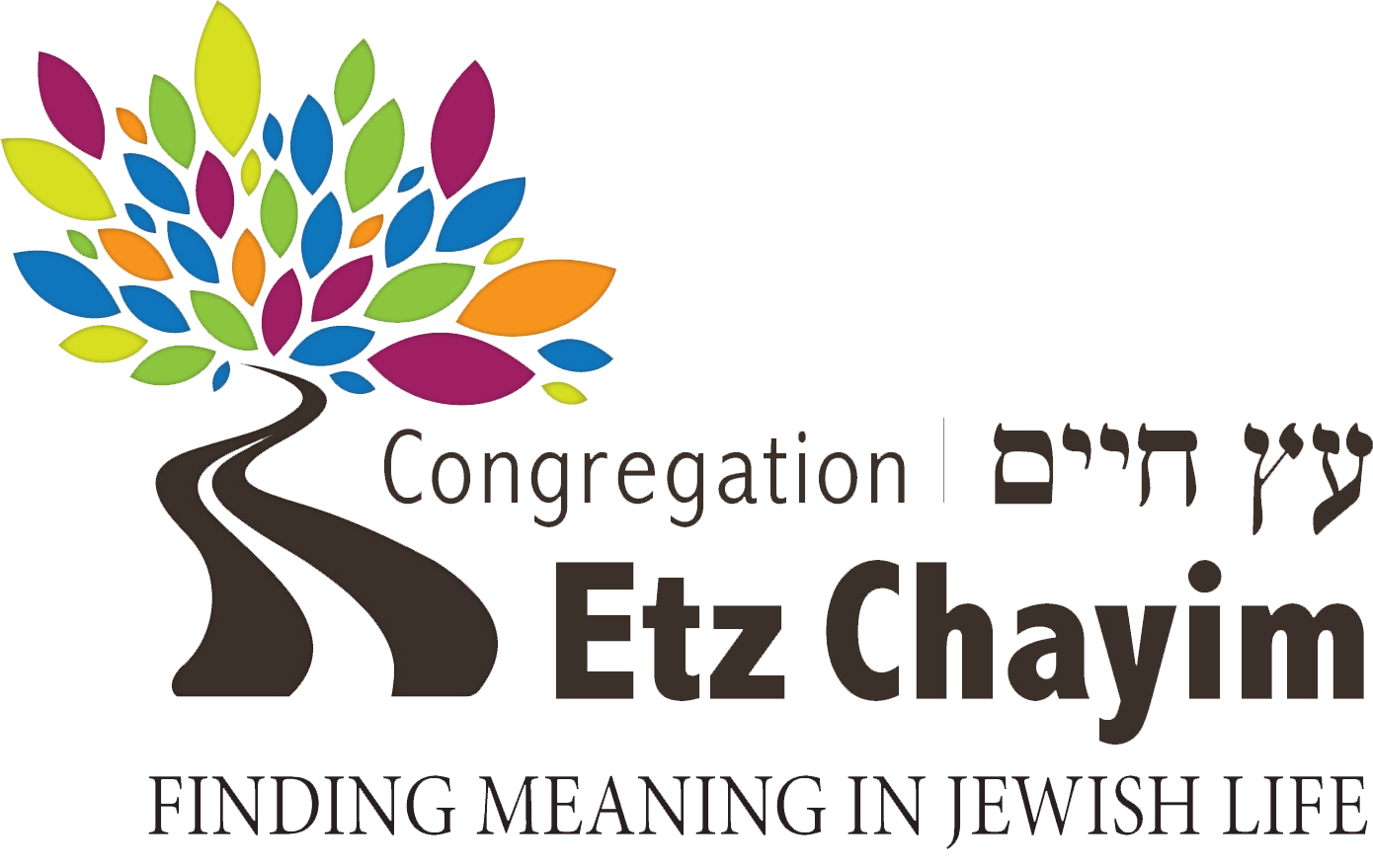 By BERNIE BELLAN Elsewhere on this website you can read our story about the sale of the Etz Chayim Synagogue to an Eritrean Church and the move south of Etz Chayim Congregation (https://jewishpostandnews.ca/faqs/rokmicronews-fp-1/former-congregation-etz-chayim-synagogue-building-to-become-eritrean-orthodox-church/).
In that story we noted that, according to the land title for 123 Matheson Avenue, Etz Chayim Congregation had taken out a mortgage for $6 million in June 2023.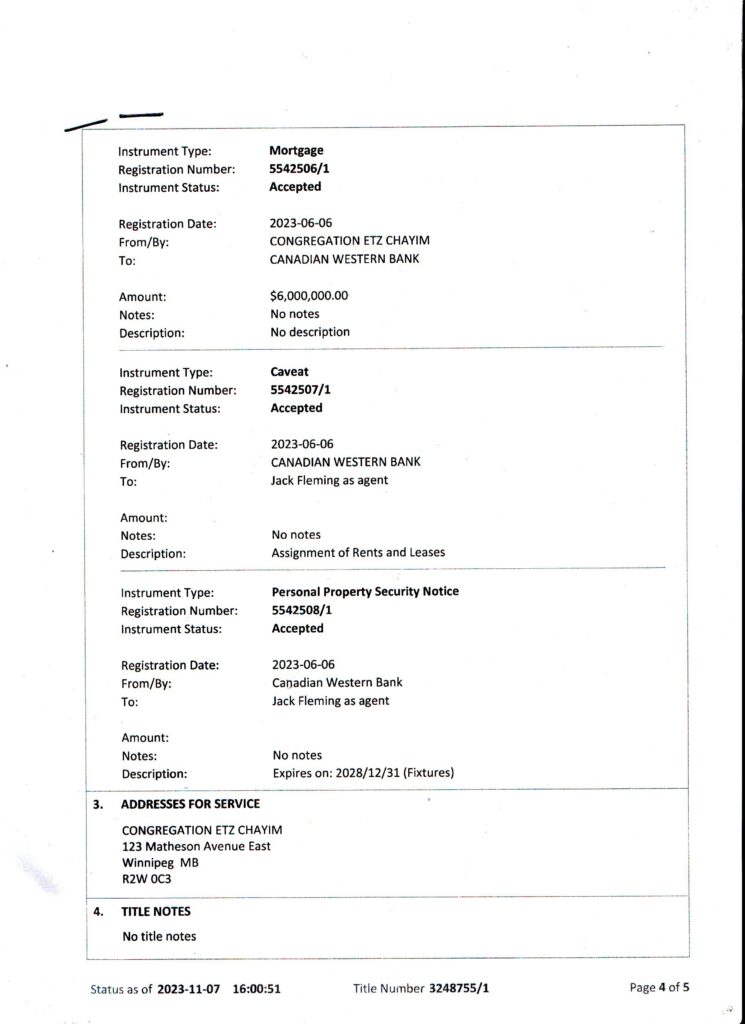 We wondered why, if the purchase price for the congregation's new building at 1155 Wilkes was $4.75 million and the sale price of the building at 123 Matheson was $2.75 million, the congregation needed a $6 million mortgage?
We posed that question in the form of an email to congregation president Avrom Charach back in November.
Charach responded: "I am checking into that with our legal counsel.  I know that we attached 123 Matheson to the mortgage for Wilkes and that we definitely never received anything close to $6 million in cash/loaned funds from anyone for either or both, I wish we did.  (emphasis ours) There is  no way that 123 Matheson by itself is worth that much".
We never did hear back from Avrom about that $6 million mortgage. Last week, we again contacted the company that administers land titles for the Province of Manitoba, a company known as Teranet Manitoba, to ascertain whether that $6 million mortgage has been discharged.
We were told that it has not. We further asked whether, if the amount of the mortgage has been reduced, that information would be known to Teranet. We were told that it wouldn't.
In his message to Etz Chayim Congregants, which was part of the most recent Etz Chayim bulletin, Charach wrote, in part: "I want to take a moment to address some inaccuracies in recent editions of the JPN reporting on some of the details of our move.  It was reported that our mortgage stands at $6 million.  In fact, as I had told them directly, it was much less, and as of this week it is $2.25 million.  And to be sure, we are working to reduce that further."
We sent an email to Avrom Charach in response to what he had written in the bulletin: "…with reference to a $6 million mortgage taken out on 123 Matheson Avenue, what I wrote in our Nov. 22 issue (also published on our website) was that Etz Chayim Congregation had taken out a $6 million mortgage. I never wrote that you still have a $6 million mortgage because I have no way of ascertaining whether that is correct or not. (emphasis ours)
"I have checked again with the Land Titles Office regarding that mortgage, which appears on the land title for Etz Chayim at 123 Matheson Avenue. (I'm attaching a jpeg showing the land title.)
"Here's what I was told by someone from Teranet Manitoba, which handles all land titles – in the form of an email: "I have spoke to the Assistant District Registrar and he has reviewed the mortgage. It was executed by the President of the Corporation on May 29, 2023."
"I had never heard back from you re your speaking to legal counsel about that mortgage and, under the circumstances, I thought it important to publish what is on the land title. I suppose – if one were to parse your words in the bulletin, then the amount of the mortgage might have been reduced but, are you continuing to insist that there never was a $6 million mortgage? If so, then how do you explain what is written on the land title?
"Regards,
"Bernie"
In our earlier story we also noted that, in a post on the Etz Chayim website dated October 11, Avrom Charach had written: "In round numbers, we purchased Wilkes for $4.75 million and the final sale price for 123 Matheson was $2.75 million.  As such, when factoring in certain items like taxes, commissions, and legal fees, we require $2 – 2.5 million to be mortgage-free.
"On Kol Nidre, many of you saw the case for support brochures for our building campaign on your seats. It spoke of a $3.8 million campaign … You may ask 'why do we need another $1.3 million?' I will not address all of the details of that today, but this does include funds for renovations to the new building, financing costs on the mortgage, moving costs and other administrative costs."
Add $3.8 million (the amount Avrom wrote the congregation would like to raise) to the $2 million more that the Wilkes Avenue building cost than the amount Etz Chayim received for the 123 Matheson Avenue building – and you come up with $5.8 million, which is close to the amount of that $6 million mortgage.
And , we can well understand why the congregation would have taken out a $6 million mortgage – partly to provide bridge financing until the money was received for the sale of 123 Matheson and partly to cover costs for renovations and other costs, but why insist that there never was $6 million received from a mortgage taken out in June 2023?
Jewish community holds solidarity rally November 25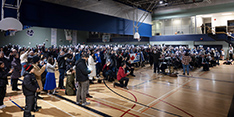 The Jewish Federation of Winnipeg held a rally in support of Israel on Saturday evening, November 25.
A number of speakers addressed the crowd of 800, including Rabbi Yosef Benarroch of Adas Yeshurun-Herzlia Congregation; Members of Parliament Ben Carr & Marty Morantz; Yolanda Papini-Pollock of Winnipeg Friends of Israel; Paula McPherson, former Brock Corydon teacher; and Gustavo Zentner, President of the Jewish Federation.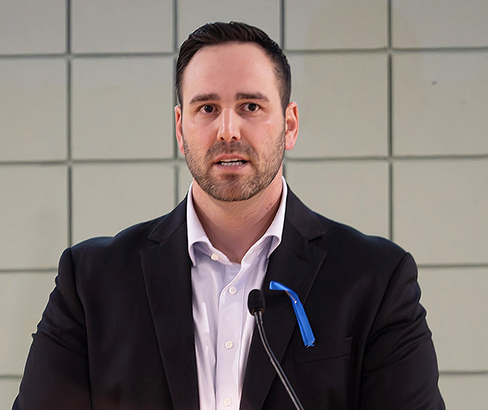 Click here to watch Ben Carr's remarks: https://www.youtube.com/watch?v=crfREGNRKfg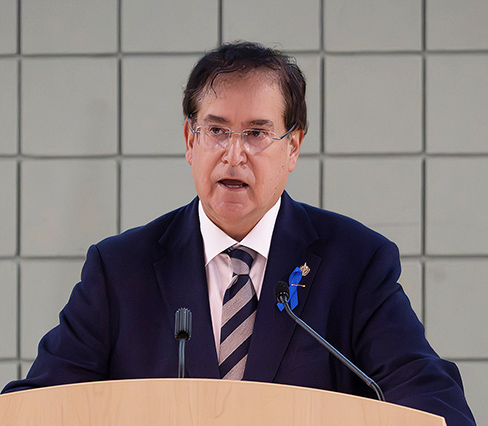 Click here to watch a video of Marty Morantz's remarks: https://studio.youtube.com/video/zHzC-iaqivg/ed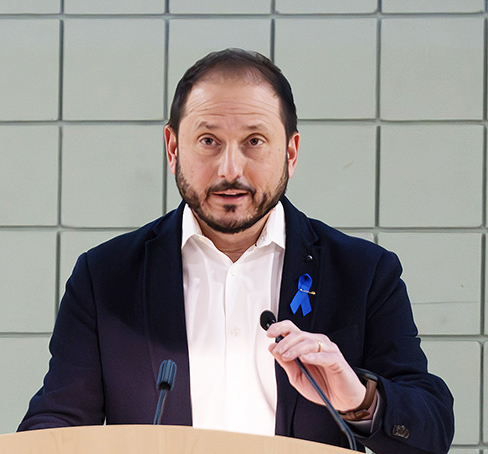 Click here to watch a video of Gustavo Zentner's remarks: https://www.youtube.com/watch?v=L3M_cCYuLgs
What is RTP and How To Find a High RTP Casino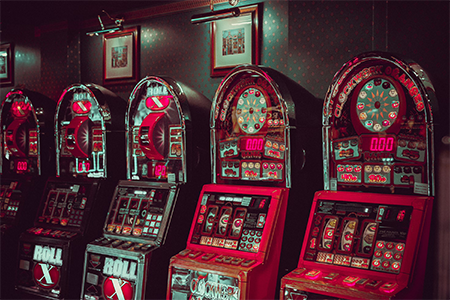 When it comes to online gambling, one term that often comes up is "RTP," which stands for Return to Player. RTP is a critical concept for both seasoned gamblers and newcomers alike, as it can significantly influence your chances of winning and enjoying a positive gaming experience.
Understanding RTP
Return to Player (RTP) is a percentage that represents the expected payout a casino game offers over an extended period. It's a statistical measure that indicates how much of the money wagered on a game will be returned to players in the form of winnings. In other words, the higher the RTP, the better your chances of winning in the long run.
For example, if a slot machine has an RTP of 96%, it means that, over time, it will pay out 96% of the total bets made on it, and the casino will keep the remaining 4% as profit. It's important to note that RTP is a long-term average, and individual players can experience wins and losses that deviate significantly from this percentage in the short term.
Why does RTP Matter?
Understanding the importance of RTP is crucial for any gambler. Here are some key reasons why RTP matters:
1. Player's Advantage: A high RTP indicates that you have a better chance of winning back your wagered money over time. It provides a player with an edge in the long run, making it a crucial factor when selecting a game or casino.
2. Fairness: RTP is a way to ensure fairness and transparency in the gambling industry. It allows players to gauge the odds and make informed decisions, helping to maintain trust in the gaming community.
3. Game Selection: By understanding RTP, you can make more educated choices when it comes to choosing the games you play. Whether you prefer slots, table games, or video poker, knowing the RTP of different options can lead you to more favorable outcomes.
4. Comparative Analysis: RTP allows you to compare different games and casinos. This can help you find the best options that align with your gambling preferences and goals.
How to Find a High RTP Casino
Now that you grasp the significance of RTP, the next step is to find a high RTP casino. Here are some steps and considerations to help you in your search:
1. Research and Reviews: Begin by conducting thorough research on various online casinos. Read reviews and player testimonials to get an idea of their reputation and reliability. Trustworthy and reputable casinos are more likely to provide fair games with higher RTP.
2. Licensing and Regulation: Look for casinos that are licensed and regulated by reputable authorities, such as the UK Gambling Commission, the Malta Gaming Authority, or the Gibraltar Regulatory Authority. These regulatory bodies ensure that the casinos adhere to strict standards and offer fair games.
3. Game Selection: Investigate the casino's game library. A high RTP casino will typically offer a wide range of games with competitive return rates. Check the RTP of individual games to make informed choices.
4. Third-Party Audits: Some casinos undergo third-party audits to verify the fairness of their games. Look for casinos that display certificates from organizations like eCOGRA, iTech Labs, or TST, as these audits ensure that the games are genuinely random and unbiased.
5. Customer Support: Reliable customer support is an indicator of a trustworthy casino. If you encounter any issues or concerns, knowing that you can reach out to a responsive and helpful support team is essential.
6. Promotions and Bonuses: While bonuses can be tempting, don't solely rely on them when choosing a casino. High RTP casinos may not always have the most extensive bonus offers, but their focus on fair gaming should take precedence.
7. Banking Options: Check the available deposit and withdrawal methods. Reliable casinos offer secure and convenient banking options to ensure that your financial transactions are protected.
8. User Experience: A user-friendly interface and responsive website can make your gaming experience more enjoyable. Choose a casino that provides a smooth and hassle-free platform.
9. Responsible Gaming Measures: High RTP casinos often emphasize responsible gaming. They should have tools and resources in place to help players manage their gambling habits and promote a safe and enjoyable environment.
10. Progressive Jackpots: Some high RTP casinos offer games with progressive jackpots, which can be lucrative for players. These jackpots continually grow until someone hits the winning combination, often providing substantial payouts.
In conclusion, RTP is a fundamental concept in the world of online gambling. It directly impacts your chances of winning and the overall fairness of the games you play. Look for casinos offering the best returns but also focus on reliability and fairness. By following these steps, you can enhance your online gambling experience and increase your odds of winning over the long term. Remember that while RTP is a significant factor, it's not the only factor to consider.