Warsaw Ghetto Uprising's 80th anniversary remembered with daffodils, 3 presidents and an 11th commandment against 'indifference'
WARSAW (JTA) — Exactly 80 years ago, a few hundred ragtag, half-starved Jews emerged from sewers in Warsaw to battle Nazis – and held them off for nearly a month rather than surrender themselves and their Jewish brethren to the Treblinka and Majdanek death camps. 
On Wednesday, thousands of Poles and international visitors, including Polish President Andrzej Duda, Israeli President Issac Herzog and German President Frank-Walter Steinmeier, marked the 80th anniversary of the Warsaw Ghetto Uprising in a stirring Holocaust commemoration festooned with daffodils, the emergent symbol of the largest Jewish rebellion against the Nazis during World War II.
"As German federal president, I stand before you today and bow to the courageous fighters in the Warsaw Ghetto," Steinmeier told a few hundred politicians, Jewish leaders and others at the Ghetto Heroes Monument, marking the first time a German president has joined in the annual commemoration. "I stand before you today and ask for your forgiveness for the crimes committed here by Germans."
This was also the first time leaders from all three countries came together for the official uprising ceremony to commemorate the fighters, none of whom are alive today. The last surviving fighter, Simcha Rathajzer-Rotem, also known as Kazik, died in December 2018. A handful of Warsaw Ghetto survivors who were not old enough to join the fighting remain, according to Holocaust scholars.
In another first, the three heads of state attended a commemorative service led by Poland's Chief Rabbi Michael Schdurich at Warsaw's Nozyk Synagogue. By the end of the ceremony, which was conducted mostly in Hebrew and featured Polish-Jewish children singing the Polish and Israeli national anthems, many attendees had tears in their eyes.
"I just thought, the leaders are here, this is something we should do, it's part of building relationships and collective memory that partnerships are built on," Schudrich told the Jewish Telegraphic Agency. 
Earlier in the day, Polish President Duda called the fighters "the heroes of the Jews all over the world" and "the heroes of Poland and the Poles." 
Herzog, a day after Yom Hashoah, Israel's Holocaust Remembrance Day, praised the fighters for sparking hope during one of humanity's most tragic times. "In a world falling apart, in the shadow of death, under conditions of humiliation, famine, and forced labor, in the ghettos… they succeeded — mothers, fathers, children, grandfathers, and grandmothers — in upholding human morality, mutual responsibility, faith and basic humanity," he said. 
Wednesday's diplomatic tribute, which also included speeches by World Jewish Congress President Ronald Lauder and Marian Turski, a Lodz Ghetto survivor whose so-called 11th commandment — "Thou shalt not be indifferent" — became the slogan for programming by the POLIN Museum of the History of Polish Jews around the commemoration. 
Eleven years ago, POLIN commissioned Jewish artist Helena Czernek to design a simple paper flower daffodil that has since been worn on the uprising's anniversary to raise awareness of the day. The pin design was inspired by a commander of the uprising, Marek Edelman, who died in 2009. Each year he would receive a bouquet of daffodils to mark the anniversary date from an anonymous sender, and he would in turn place them on the city's Monument to the Ghetto Heroes — a large sculpture standing at the site of the uprising's first battle.
The daffodil marker has since changed the landscape of Holocaust memory in Poland, according to POLIN museum spokeswoman Marta Dziewulska. 
"Our research shows that since we began our educational programs around this event, including handing out the daffodils, the rise in general public knowledge about the uprising has been enormous," said Dziewulska.
This year, thanks in part to financial support from Lauder, a billionaire heir to the Estee Lauder fortune and a major Republican donor, the daffodil campaign reached far more people than ever, both in Poland and beyond. Throughout the center of Warsaw, the paper daffodil was ubiquitous among pedestrians and cafe dwellers across generations. All crew members on LOT Polish airline flights wore them. 
For the first time, the daffodils were also distributed to 150,000 people in 100 Jewish communities around the world. More than 3,000 volunteers gave out 450,000 paper daffodils in six cities across Poland, and over 7,000 schools, libraries and cultural institutions participated in the museum's daffodil campaign, which includes films and educational materials about the uprising.
Krystyna Budnicka, who was 11 at the time of the uprising, told journalists about her story on Monday. The fighters of the Jewish Combat Organization (ŻOB) were armed with home-made grenades and Molotov cocktails. In the end, roughly 13,000 Jews were were burnt alive or suffocated as the Nazis burnt down the ghetto to quell the rebellion, sending the remaining some 50,000 Jews to be murdered further east.
Budnicka told the Polish newspaper Gazeta Wyborcza that "as the ghetto was burning, the underground was like a bread oven."
But Budnicka and some of her 10 immediate family members, none of whom survived the Holocaust, had one advantage. Her brothers and father were observant Jews who happened to be carpenters. They had constructed a bunker to lead to the sewers so that eventually, at least she and her brother, who later died of typhus, were able to make it out.
Budnicka was later taken in by a Catholic orphanage while the war was still raging and hid her Jewish identity, changing her last name to Kuczer. Until the 1990s, she told almost no one of her travels. But today she is the ambassador of POLIN Museum.
Her recollection of life at the time is limited, except that she had hope for survival. The fighters slept during the day in bunkers the Nazis couldn't easily find, and came out of the sewers to fight at night. She remembers hunger, being the only girl among many boys and dreaming about what bread tasted like, a distant memory.
Many decades later, after the end of the Communist dictatorship, a "Children of the Holocaust" association was formed in Poland. For the first time, Budnicka and many others started telling their stories out loud, and at schools.
"Now I feel that I have to do it," she told Gazeta Wyborcza. "When I mention my loved ones at meetings, it's like I'm erecting a monument to my family. They live then. I see them. It's in order: my mother Cyrla, father Josef Lejzor, brothers Izaak, Boruch, Szaja, Chaim, Rafał."
Budnicka is not the only Warsaw Ghetto survivor to ask the world to remember what she endured. Helena Birnbaum, 93, who also survived by hiding in a bunker, participated in this year's March of the Living — an annual Holocaust remembrance event that brings thousands of participants from around the world to Auschwitz-Birkenau. She told reporters at the march on Tuesday why she flew all the way to Poland from Israel to talk about her ordeal.
"The importance of knowing about the Holocaust is to know the person in all situations, on the brink of death," she said. "The importance of knowing that the Holocaust was life within death and not everyone died at once. The individual stories matter."
The act of international unity in display at the official uprising ceremony comes at a time when Poland's right-wing government continues to espouse a nationalist narrative that international scholars say downplays Polish antisemitism and violence towards Jews before, during and after World War II. Multiple Polish laws connected to Holocaust rhetoric and restitution payments caused diplomatic tensions between Poland and Israel for years, and the two only resumed more full relations last month. The rapprochement came after Israel's foreign minister announced the resumption of Israeli student trips to Holocaust sites in Poland, which now could include sites that explain Nazi violence against non-Jewish Poles.
Six years ago, some Polish Jews who rejected their government's patriotic narrative launched their own uprising commemoration, which has grown from a group of hundreds to nearly a thousand. During the alternative commemoration on Wednesday, which featured Yiddish songs sung by school children and recitations of poetry by Polish-Jewish authors, participants laid paper and real daffodils at Warsaw Ghetto monuments such as Umschlagplatz, where the Nazis deportee 350,000 Jews by train to Treblinka. 
Patrycja Dolowy, director of Warsaw's Jewish community center, was an early supporter of what she called a grassroots alternative to the pomp and circumstance of the government's ceremony, only a few hundred feet away. 
"Jews were sentenced to death in the center of their own city and the majority of people outside the ghetto were doing nothing about this," said Dolowy, who believes government focus on heroism should not erase inquiry into less heroic actions by Poles. 
"If Jews were not treated before the war as strangers, it would have been much easier for everyone, Jews and non-Jews, to rise together and resist," she theorized. 
The counter-commemoration reflects the contrasting attitudes in Poland towards honoring Jewish and Holocaust memory. In 2017, the government passed a law that assured public schools taught history from a heroic, patriotic perspective, and in 2018 made it illegal to insult the Polish nation's Holocaust record, condemning scholars who dared delve into historical Polish aggression against Jews. 
Jerzy Warman, 76, a Polish-born Jew participating in the non-governmental commemoration whose parents survived the Warsaw Ghetto, said the Polish government wants to turn the uprising commemoration into an event where "they can do a roll call of Poles who they say helped the Jews."
Warman noted that his father joined Edelman at the Warsaw Uprising, a major Polish resistance campaign that took place year after the Ghetto Uprising. "The Jews tried to join the Polish Home Army as a group but were rejected by them," Warman recalled his father explaining. 
Moshe Kis, 22, a Jewish political science student from Warsaw whose grandmother spent two years in the ghetto, echoed Warman's view. 
"So many people here still don't understand their own history," said Kis, who will immigrate to Israel next year. He added, fiddling with a daffodil over coffee, "when the sirens went off today in honor of the uprising, I heard people around me saying on the street, 'what is this for, are we being invaded?'"
—
The post Warsaw Ghetto Uprising's 80th anniversary remembered with daffodils, 3 presidents and an 11th commandment against 'indifference' appeared first on Jewish Telegraphic Agency.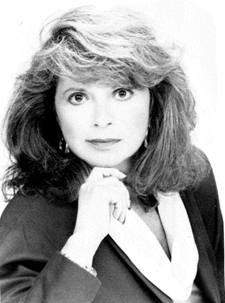 Phyllis Pollock died at home Sunday September 3, 2023 in Winnipeg, after a courageous lifetime battle with cancer.
Phyllis was a mother of four: Gary (Laura), daughter Randi, Steven (deceased in 2010) (Karen), and Robert. Phyllis also had two grandchildren: Lauren and Quinn.
Born in Fort Frances, Ontario on February 7, 1939, Phyllis was an only child to Ruby and Alex Lerman. After graduating high school, Phyllis moved to Winnipeg where she married and later divorced Danny Pollock, the father of her children. She moved to Beverly Hills in 1971, where she raised her children.
Phyllis had a busy social life and lucrative real estate career that spanned over 50 years, including new home sales with CoastCo. Phyllis was the original sales agent for three buildings in Santa Monica, oceanfront: Sea Colony I, Sea Colony II, and Sea Colony. She was known as the Sea Colony Queen. She worked side by side with her daughter Randi for about 25 years – handling over 600 transactions, including sales and leases within the three phases of Sea Colony alone.
Phyllis had more energy than most people half her age. She loved entertaining, working in the real estate field, meeting new and interesting people everyday no matter where she went, and thrived on making new lifelong friends. Phyllis eventually moved to the Sea Colony in Santa Monica where she lived for many years before moving to Palm Desert, then Winnipeg.
After battling breast cancer four times in approximately 20 years, she developed metastatic Stage 4 lung cancer. Her long-time domestic partner of 27 years, Joseph Wilder, K.C., was the love of her life. They were never far apart. They traveled the world and went on many adventures during their relationship. During her treatment, Phyllis would say how much she missed work and seeing her clients. Joey demonstrated amazing strength, love, care, and compassion for Phyllis as her condition progressed. He was her rock and was by her side 24/7, making sure she had the best possible care. Joey's son David was always there to support Phyllis and to make her smile. Joey's other children, Sheri, Kenny, Joshua and wife Davina, were also a part of her life. His kids would Facetime Phyllis and include her during any of their important functions. Phyllis loved Joey's children as if they were her own.
Thank you to all of her friends and family who were there to support her during these difficult times. Phyllis is now, finally, pain free and in a better place. She was loved dearly and will be greatly missed. Interment took place in Los Angeles.
Gwen Centre Creative Living Centre celebrates 35th anniversary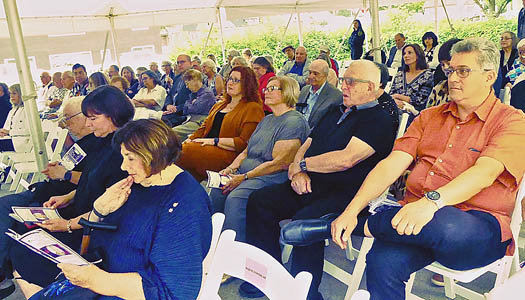 By BERNIE BELLAN Over 100 individuals gathered at the Gwen Secter Centre on Tuesday evening, July 18 – under the big top that serves as the venue for the summer series of outdoor concerts that is now in its third year at the centre.
The occasion was the celebration of the Gwen Secter Centre's 35th anniversary. It was also an opportunity to honour the memory of Sophie Shinewald, who passed away at the age of 106 in 2019, but who, as recently as 2018, was still a regular attendee at the Gwen Secter Centre.
As Gwen Secter Executive Director Becky Chisick noted in her remarks to the audience, Sophie had been volunteering at the Gwen Secter Centre for years – answering the phone among other duties. Becky remarked that Sophie's son, Ed Shinewald, had the phone number for the Gwen Secter Centre stored in his phone as "Mum's work."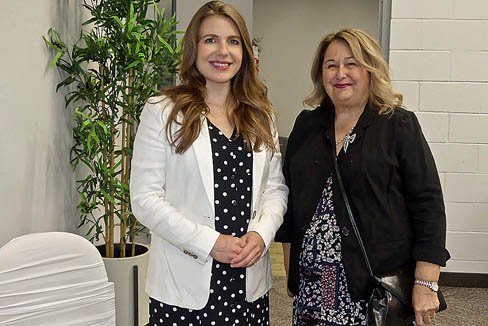 Remarks were also delivered by Raquel Dancho, Member of Parliament for Kildonan-St. Paul, who was the only representative of any level of government in attendance. (How times have changed: I remember well the steadfast support the former Member of the Legislature for St. John's, Gord Mackintosh, showed the Gwen Secter Centre when it was perilously close to being closed down. And, of course, for years, the area in which the Gwen Secter Centre is situated was represented by the late Saul Cherniack.)
Sophie Shinewald's granddaughter, Alix (who flew in from Chicago), represented the Shinewald family at the event. (Her brother, Benjamin, who lives in Ottawa, wasn't able to attend, but he sent a pre-recorded audio message that was played for the audience.)
Musical entertainment for the evening was provided by a group of talented singers, led by Julia Kroft. Following the concert, attendees headed inside to partake of a sumptuous assortment of pastries, all prepared by the Gwen Secter culinary staff. (And, despite my asking whether I could take a doggy bag home, I was turned down.)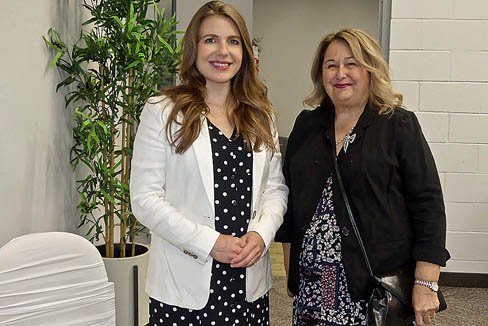 Palestinian gunmen kill 4 Israelis in West Bank gas station
This is a developing story.
(JTA) — Palestinian gunmen killed four people and wounded four in a terror attack at a gas station near the West Bank settlement of Eli, the Israeli army reported.
An Israeli civilian returning fire at the scene of the attack on Tuesday killed one of the attackers, who emerged from a vehicle, and two others fled.
Kan, Israel's public broadcaster, said one of those wounded was in serious condition. The gunmen, while in the vehicle, shot at a guard post at the entry to the settlement, and then continued to the gas station which is also the site of a snack bar. A nearby yeshiva went into lockdown.
Israeli Defense Minister Yoav Gallant announced plans to convene a briefing with top security officials within hours of the attack. Kan reported that there were celebrations of the killing in major West Bank cities and in the Gaza Strip, initiated by terrorist groups Hamas and Palestinian Islamic Jihad. Hamas said the shooting attack Tuesday was triggered by the Jenin raid.
The shooting comes as tensions intensify in the West Bank. A day earlier, Israeli troops raiding the city of Jenin to arrest accused terrorists killed five people.
The Biden administration spoke out over the weekend against Israel's plans to build 4,000 new housing units for Jewish settlers in the West Bank. Israeli Prime Minister Benjamin Netanyahu also finalized plans to  transfer West Bank building decisions to Bezalel Smotrich, the extremist who is the finance minister. Smotrich has said he wants to limit Palestinian building and expand settlement building.
Kan reported that the dead terrorist was a resident of a village, Urif, close to Huwara, the Palestinian town where terrorists killed two Israeli brothers driving through in February. Settlers retaliated by raiding the village and burning cars and buildings.
—
The post Palestinian gunmen kill 4 Israelis in West Bank gas station appeared first on Jewish Telegraphic Agency.