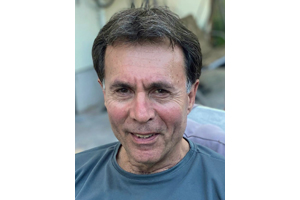 By BERNIE BELLAN In 2009 the total value of all endowment funds held at the Jewish Foundation of Manitoba represented just a little more than $57 million. That figure represented a very low point in the history of the Foundation, which had been showing steady growth in the total value of its endowment funds until the devastating stock market crash of 2008.
At the recently held Jewish Foundation AGM it was announced that the total value of all endowment funds has now grown to over $123 million. On top of the growth in the value of existing endowment funds, each year the Foundation sees new endowment funds initiated. As I note in my report on this year's AGM on page 1, over $3.3 million in new contributions were received by the Foundation in 2020 – either in the form of contributions to existing funds or new funds, of which 55 were begun in 2020.
While the Jewish Foundation has proved to be of extraordinary importance in sustaining so many of our community's organizations, as well as many organizations in the general community – and it has maintained a fairly spectacular record of growth since that low point in 2009, the success of the Combined Jewish Appeal in raising over $6.4 million in 2020 is even more remarkable.
Granted, there were several quite large one-time donations to the CJA as a result of the onset of the Covid pandemic that will not be repeated in 2021, but nonetheless, the tremendous success achieved by the CJA is reflected in the sometimes huge increases in funding that certain beneficiary agencies will be receiving in 2021.
For instance, I'm not sure how the board and staff of Jewish Child and Family Service are reacting to the news that agency will be receiving $256,000 more from the Federation than JCFS had actually requested from the Allocations Committee of the Federation, but it must come as welcome news indeed – to put it mildly.
Similarly, the fact that the Rady JCC will be receiving $110,000 more than had been requested from the Allocations Committee will probably help to put Rady JCC Executive Director Rob Berkowits's mind somewhat at ease as he continues to wrestle with the vast number of unknowns with which he's had to deal every since the Rady JCC started being put into a series of lockdowns, beginning last spring.
I know that in speaking with Rob, while he's always been hopeful that the current restrictions preventing gyms and fitness facilities from opening would be relaxed, and that members would be able to enjoy returning to the Rady JCC, the fact is that he and others involved with the Rady JCC are not sure how many members may decide not to renew their memberships. (All memberships, by the way, were put on hold back in September pending the full reopening of the Rady JCC.)
But now, with the unexpectedly large allocation that the Rady JCC will be receiving from the Federation, assuming that fitness and community centres will be back to full operation by the fall – which is the time that our Manitoba government is targeting for a full return to normal, it seems safe to conclude that the Rady JCC will be able to resume operations without having to scale anything back due to financial constraints.
The fact that institutions within the Jewish community have been able to weather the financial storm brought on by the Covid pandemic is due largely to the efficient manner in which the Jewish Federation – to a certain extent, but even more so, the Jewish Foundation, were quick to respond to the challenges faced by so many not-for-profit organizations within our community.
As outgoing Foundation Chair Richard Yaffe noted during his remarks at the Foundation's recently held AGM, it must have come as a welcome surprise to the 28 different Jewish not-for-profits that received cheques in the mail for a total of $200,000 in April 2020 – for varying amounts based upon certain criteria the Foundation employed in determining how large each cheque woud be. In addition, $100,000 was sent to four general community organizations at the same time.
That initial spate of emergency funding was followed by two further roll-outs of funding to Jewish organizations, although in those latter two initiatives, organizations were required to apply for funding and have their requests approved by the Foundation.
What the funding from the Foundation – and to a lesser extent the Federation, which held its own emergency drive, meant for so many Jewish organizations, including synagogues, was that they were able to keep their doors open, retain staff without major layoffs (with the exception of the Rady JCC, which simply had no need for its typically large complement of staff when all programming had been brought to a halt), and transition as best they could to the new world of online programming.
For all this we have to be grateful to individuals who, going back over 57 years, have had the foresight to realize that Jewish community institutions in Winnipeg for years to come would be reliant upon gifts made to the Jewish Foundation, often long ago. The Foundation will be releasing a detailed accounting of all the many grants it issued during 2020 in a very short while, and when you combine those grants with the significant increases in funding that the Jewish Federation will be providing beginning September 1st, we should all rest assured that institutions such as BB Camp and Camp Massad, for instance, will be able to persevere notwithstanding that both camps will not have been able to provide regular camping activities for what will be two consecutive summers.
Other camps are not so lucky – as camps throughout North America have either closed permanently or are faced with severe financial difficulties even as they attempt to reopen to one extent or another. Our two sleepover camps, even without being able to hold regular camp sessions (although at the time of writing BB is planning on having its second session in August), have still been able to hire full complements of staff who, while they may not be undertaking their usual duties, will still be on site at the camps, undergoing training in anticipation of a full reopening of both camps next summer. That could not have happened without the assistance of the Jewish Federation and the Jewish Foundation.
Our community may be small in terms of numbers, but our institutions for the most part are on solid financial ground. One wonders though what will happen with our synagogues once all restrictions are lifted. Will congregants return to in-person attendance – especially after so many have found Zoom participation more to their liking? Those are the kinds of questions faced by faith groups everywhere.
*****
Turning to another subject entirely, elsewhere on this website you can read two reports that offer some interesting insights into the issue of Israeli-Palestinian relations. One is my report on what former Mossad chief Efraim Halevy had to say during his recent online Kanee lecture. The other is a quite lengthy interview I conducted with Daniel Levin, who is not someone with whom our readers would likely be familiar.
Like Halevy, who described himself as a "Man in the Shadows" in his autobiography, Levin operates in the background of some of the toughest areas of the Middle East. His most recent efforts at attempting to develop democratic institutions in that area of the world have focused on Libya and Yemen. Yet Levin, who is Israeli by birth and who served in combat in the Israeli army, is also very familiar with some of Israel's most hardened enemies.
What I found particularly interesting, both in listening to Halevy's remarks and in interviewing Levin, was how they both had the same perspective when it came to negotiating with Hamas: You won't know whether it's possible unless you try.
As Halevy suggested, the kind of secret negotiations that the British government undertook with the Irish Republican Army during the era that was known as "the Troubles" eventually led to a successful peace agreement in Northern Ireland.
Levin told me that he's been to Gaza many times and is quite familiar with many individuals in Hamas. He suggested that Hamas has evolved over the years and is hardly the same organization that was first formed in 1988 – which is not to say that anyone associated with Hamas would ever agree publicly to enter into negotiations with Israel.
Yet, in listening to both these men, with their years of experience operating in what is often described as one of the world's "toughest neighbourhoods", I couldn't help but think that achieving an actual peace between Israel and Hamas is not an impossibility. For Binyamin Netanyahu, however, maintaining Hamas as a constant foil suited his political purposes in the sense that he was able to present himself as the hardened warrior who sought to maintain Israel's security while never making any concessions, either to Hamas or the Palestinian Authority.
Naftali Bennett seems to be even more intractable than Netanyahu when it comes to negotiating with Palestinians, although there are certainly individuals within the new coalition who are more amenable to stepping back from the rigid positions that both Netanyahu and Bennett have maintained over the years.
In the final analysis though, it is only individuals such as Netanyahu and Bennett who can give the orders to men such as Halevy and Levin to work quietly behind the scenes to try to open up back channels to individuals in Hamas who many be amenable to some sort of negotiated long-lasting peace. As Ariel Sharon proved when he ordered the evacuation of Israeli settlers form Gaza (and whether that turned out to be a bad move is irrelevant to my argument), only a right wing Israeli politician can take the bold steps that are needed in order to negotiate peace with Israel's enemies. We need more Halevys and Levins operating in the Middle East – paving the way for a right winger such as Naftali Bennett to make a sudden reversal in course. Let's hope that there are others out there doing exactly that.