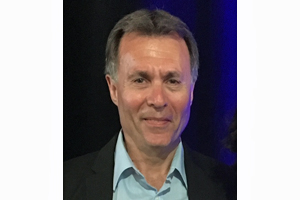 By BERNIE BELLAN
For a change we're going to veer away from writing extensively about local issues in this column and take a look instead at the story that has dominated the news cycle the past three weeks: the killing of George Floyd by a Minneapolis policeman – along with some thoughts on Israel's push to annex parts of the West Bank.
While Jewish organizations throughout America joined in the chorus of condemnation of the racist attitudes that are too common among police forces in the United States (and here in Canada, too, although the more likely targets of racist attitudes among police here are Indigenous), there was also some ambivalence on the part of some Jews in reaction to the protests that ensued from the release of that horrible tape of George Floyd's gruesome murder.
In one post on the Jewish Telegraphic Agency website it was noted that the Orthodox Jewish community in New York City, for instance, has been both supportive of the protests and of police. Here is how that ambivalence was described: "On Sunday night, Rabbi Richard Altabe marched arm in arm with two black politicians protesting police brutality at a demonstration in Far Rockaway.
"The next morning, Orthodox Jews in the same New York neighborhood showed up at the local police precinct to drop off pastries for the officers – 101 danishes for the 101st Precinct.
"The principal of the Hebrew Academy of Long Beach's lower school, Altabe sees no contradiction between Orthodox Jews participating in a march against police misconduct and their sugary goodwill gesture the next morning.
" 'We wanted them to know that even though we support the protests, we also supported the police and we're grateful to the police and the work they do,' Altabe said.
"The two gestures – opposing police misconduct while supporting the police more generally – are emblematic of the fine line Orthodox Jews have navigated in responding to sweeping protests sparked by the killing of George Floyd at the hands of white Minneapolis police officers.
Then, in a piece that reflected the many forces that are swirling around the issue of racism, one JTA writer observed the following: "We've covered the responses from Jewish leaders and groups, and there have been many: Some 130 organizations, including the Anti-Defamation League, National Council of Jewish Women, national organizations of the Reform, Conservative and Reconstructionist movements, and groups representing Jewish communities nationwide issued a statement Tuesday expressing 'outrage' over the killing of George Floyd.
"The violence and vandalism at some of the protests provoked diverse feelings in the Jewish community. The Fairfax neighborhood of Los Angeles, home to synagogues, Jewish-owned stores and the famous Canter's deli, was destroyed . Anti-Semitic graffiti was plastered on at least two synagogues.
"But there are also those who have pledged to support the protests no matter what comes — like the store owner in Chicago, who said he wasn't angry that protesters burned down his camera store that had been a Chicago fixture for over a century.
"The protests spread abroad, igniting conversations about race relations in countries around the world. Israel has its own complicated recent history of police violence, and Tel Aviv saw a protest of hundreds outside the former U.S. Embassy there on Tuesday.
" 'Why am I here? I'm black as hell and my skin color is the first thing that people see about me, especially in Israel,' one protester" told the JTA.
So, at the same time that most Jews are outraged by what happened in Minneapolis – and the racism that blacks still endure in the United States (and in Canada as well, many blacks have pointed out), the specter of anti-Semitism continues to hang over certain aspects of the protests that have been going on.
And – just to show how confusing it can be decide what to make of almost any news reports these days without having well-informed commentators to provide a context to those reports, while one would have thought that Netanyahu's push to annex parts of the West Bank to Israel would receive support both from the Trump administration and members of the settler community, that isn't necessarily the case.
Here's what a JTA commentator noted: "After striking a deal with his leading rival to remain Israel's prime minister, Benjamin Netanyahu thought that his moment to annex parts of the West Bank — a move that would be seen as illegal or controversial by most of the international community — had finally come. But he has received criticism from some he has taken great pains to court: those on the Trump administration's Middle East peace team and the heads of many Israeli settlements.
"The settler leaders believe that moving ahead with annexation now would freeze settlement expansion and leave the cities and villages in an incomplete, piecemeal state. They made their voices heard this week in a big way: The leader of the Yesha Council representing the settlements said that the annexation push, which according to the Trump peace plan would be part of an eventual peace deal, proves that Trump is 'not a friend of Israel.' "
Another related JTA story noted that "some Israeli settler leaders, whom Netanyahu has courted and counted on for support for years, have joined in the argument against immediate annexation. They claim that annexing the territory now would turn the settlements into 'disconnected enclaves that would be barred from expanding' and further isolate them from the rest of the Israeli state.
" 'Either the settlements have a future or the Palestinian state does — but not both,' right-wing lawmaker Bezalel Smotrich told The New York Times."
Further, as another JTA story noted, "even President Donald Trump's Middle East peace team has seemed divided over the possibility of imminent annexation. U.S. Ambassador to Israel David Friedman enthusiastically endorsed the idea in January, but Jared Kushner, a key architect of the administration's recently released peace plan, soon after said that an exact map of territories has yet to be agreed upon."
Oy – what's a supporter of Israel supposed to think? One might have reasonably thought that those who support Israel's claim to the West Bank would be overwhelmingly in favour of Netanyahu's annexation plan, but now we learn that ain't necessarily so. On top of that, Jared Kushner himself is uncertain about Netanyahu's plan. I wonder what some of the knee-jerk right wingers in our own Jewish community in Winnipeg might have to say about West Bank settlers who are opposed to the annexation plan – or would they be too busy twisting themselves into pretzel shape after having so loudly applauded the annexation plan?
Finally, while I said at the outset that I was going to veer away from writing about local issues, there are two stories in this issue that demonstrate how difficult it is for leaders of local Jewish organizations to assuage concerns of their members during these extraordinarily difficult times.
Our story about the Rady JCC reopening its exercise facilities on June 15 – in the first phase of a gradual reopening, reads like a list of "can't do's". You can't use the locker rooms, you can't have more than a certain number of people in an area at a given time, you can't use mats, etc., etc.
Realistically, the Rady JCC exercise area isn't in nearly as much use during the summer as the rest of the year, so it's hard to know whether all the restrictions in place will have much of an impact upon attendance. All the same, except for die hard fitness buffs, I'm not sure I would want to be at a facility where it's going to be impossible not to think about the possibility of contagion almost every moment that you're there.
I know it's a concern to the Rady JCC leadership team that members may not want to return at all to the facility – at least not until a vaccine against COVID-19 is developed, but really – what choice do the individuals running that fabulous facility have except to push ahead and hope for the best?
At least the summer camp program will move forward, albeit in a restricted format; not having that program would have been devastating for so many families.
The other story that has drawn our attention these past couple of weeks was the decision by the Shaarey Zedek board not to plant flowers on graves that were normally to receive "perpetual care".
I was contacted by a number of readers about this particular issue and I did reach out to certain individuals at the Shaarey Zedek for comment. But, unlike most instances where readers might normally expect me to push hard for answers, in this case I thought that the Shaarey Zedek, like so many other institutions and organizations within our community, is dealing with unprecedented problems – so perhaps it would be better just to acknowledge that the Shaarey Zedek is faced with a financial predicament that no one would ever have anticipated, and hope that they, along with every other organization, will be able eventually to recover.
There's no need for this newspaper, which has also been hit extremely hard by the fallout from the lockdown we've all been enduring, to pile on with criticism of any other organization at this point.