A message from Winnipeg South Centre MP Ben Carr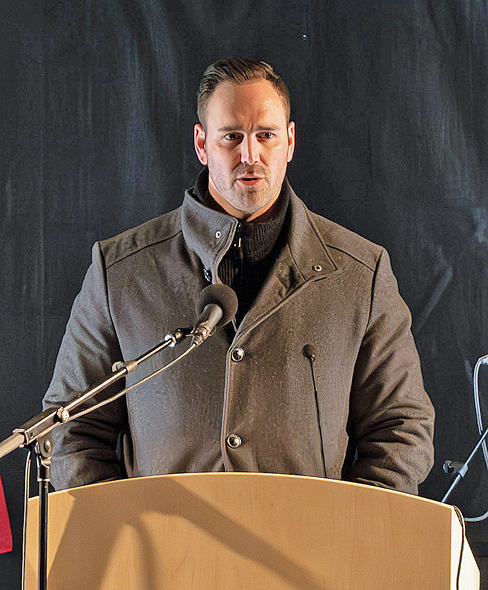 When I was young, my father told me stories of life when he was a kid. I took them all in. One story however, stood out. Around age 12, he recounted with difficulty, that he and a few friends were beat up outside of the Crescentwood Community Centre in Winnipeg for a single reason: They were Jews.
The fear and anxiety he felt in that moment is not unlike what we are all feeling today.
Jews make up but 1% of the Canadian population, yet we are the victims of 67% of reported religiously motivated hate crimes in Canada. The events of the past two weeks have led to a spike in reported hate crimes, and we are all sharing the feelings that have made us angry, sad, and filled with unimaginable grief.
The terror attacks of October 7th, 2023 are the deadliest levied against the Jewish people since the Holocaust.
We should be able to live in a world where we strive for peace in the Middle East, while at the same time, being able to state, in no uncertain terms, that we condemn the rape, murder, and kidnapping, of innocent women, children, and the elderly.
We must be able say this without the word "but" inserted to serve as some moral justification. There is no morality to be found in what they have done.
Make no mistake – Hamas is the enemy of the Israeli people and the Palestinian people. Even the lives of people whose interests Hamas claims to represent mean nothing in their pursuit of hatred.
Last week in the House of Commons, I heard members of opposition parties, including NDP leader Jagmeet Singh, call for Israel to "resist revenge." During debate, when I asked Mr. Singh point blank if he thought Israel's response to these attacks should be characterized as "revenge", Mr. Singh pivoted and refused to simply say "no." In reference to Israel, he went on to say that "we cannot allow for the continuing dehumanization of an entire population. When we stop seeing each other as human… this is when the seeds of genocide take hold." He should have delivered that message to Hamas. Again, I asked him a question directly: Did he believe Israel was "committing or on the verge of committing genocide?" He refused to say "no."
I asked Mr. Singh if he felt Israel had the right to defend itself? I asked if he understood that the use of the word "genocide" requires deliberate and intentional action in pursuit of eradicating a group of people? I asked what he thought would happen to the fate of Jewish people should Israel simply lay down its arms while Hamas thrives?
With over 1400 Jews murdered in the cruelest ways, hundreds still held hostage, thousands wounded, and all the while still intact – a group of terrorists whose sole objective is the eradication of Jews from the earth, I challenge anyone, including Mr. Singh, to ask themselves: Who is truly seeking to commit genocide?
Nevertheless, we must continue to uphold the value of all human life. Here at home, we can choose to hold dear the human values of compassion, kindness, and dignity, as we struggle through this together.
I have spoken out publicly on this crisis since it began. I have met with the leadership of both the Jewish and Muslim communities in Winnipeg on several occasions, and continue to be in contact with members of both communities on a daily basis. My number one priority right now is to ensure Jewish and Muslim community members feel safe in their homes, at work, and public spaces. This should be the top priority of all governments, community leaders, and citizens alike.
I have met with Jews who fear for their safety both at home and in public. I have met with Muslims who fear for their safety both at home and in public. I am working with government officials at all levels, as well as faith-based community leaders to ensure safety and security is maintained.
As I said at the rally we held recently in Winnipeg in support of Israel and the Jewish community, I am here for you. When I look at the Jewish community, which I do now as both an individual member and as a federal representative for Winnipeg South Centre, I see a group of individuals bound together by tradition and experiences – both painful and joy-filled – that share an unbreakable dedication to one another.
Our community is strong and we will get through this, as we have before, and will continue to in the future.
During the recent unveiling of my father's headstone, we walked past the burial site of my grandmother. Her epitaph reads: She made everybody feel like a somebody. Right now, more than ever, we must aspire to live by that example.
Congregation Etz Chayim says good bye to 123 Matheson Ave.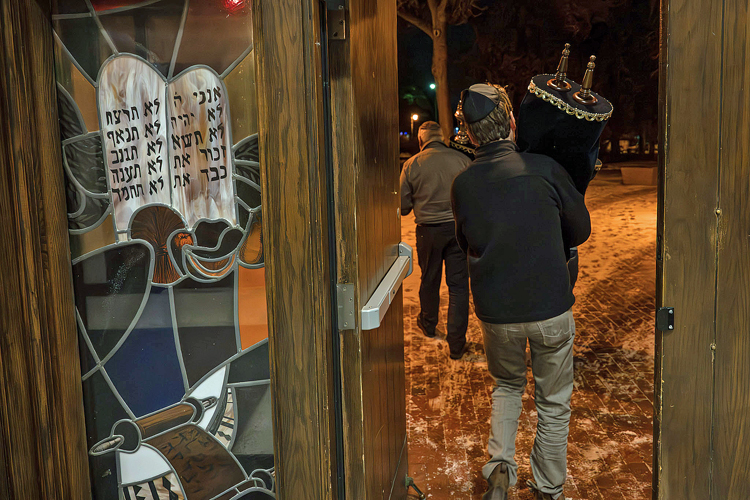 By BERNIE BELLAN After 71 years of serving as the home for first the Rosh Pina Synagogue, then for the past 21 years as the home for what was the merger of three different congregations – Rosh Pina's, along with the Bnay Abraham and Beth Israel, the Etz Chayim Congregation held its final service on Wednesday, November 29.
You can read the story by CJN writer John Longhurst elsewhere on this site (https://jewishpostandnews.ca/rss/congregation-etz-chayim-in-winnipeg-says-a-bittersweet-farewell-to-their-old-building-as-they-prepare-to-move/) along with our earlier story about the sale of the building to an Eritrean Church (https://jewishpostandnews.ca/faqs/rokmicronews-fp-1/former-congregation-etz-chayim-synagogue-building-to-become-eritrean-orthodox-church/), but here are some pictures from the final service.
(Photos courtesy of Keith Levit)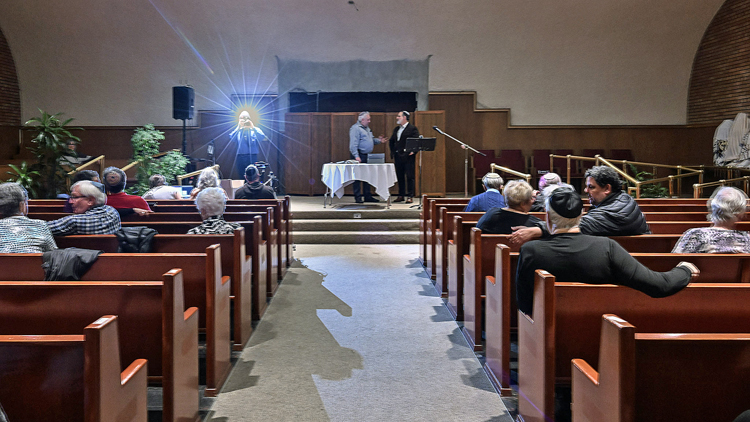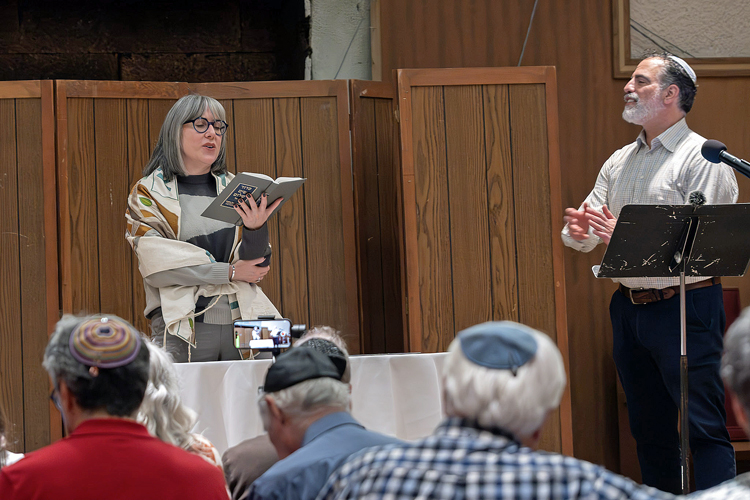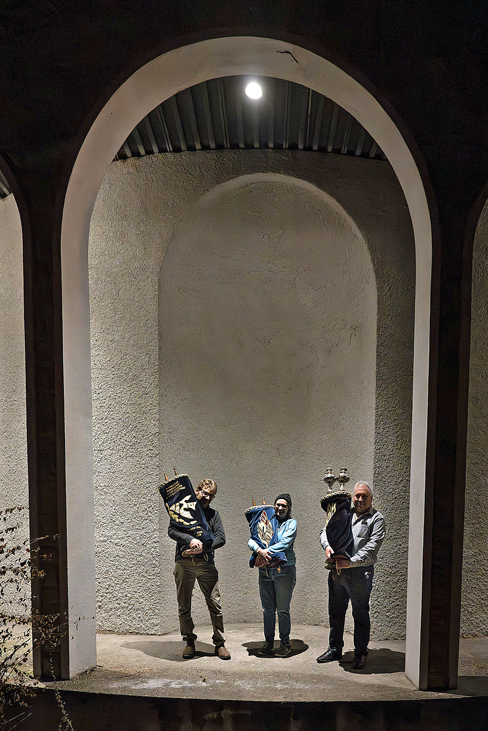 Israel report by former Winnipegger Bruce Brown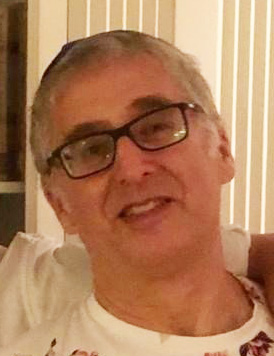 By BRUCE BROWN (posted Nov. 28/23) Was driving home from work the other day.  Pre-ceasefire.  Left the office early to reduce driving time in the evening hours.  Hamas likes their 6PM missile barrage and I'm honing my missile-avoidance routine.
 
Was listening to talk-radio… but kind of had enough of the news.  Too much war talk and its getting a bit overwhelming.  So switched to Spotify and up popped Supertramp – the Logical Song.  For sure how 'wonderful, beautiful, magical' life once felt.  Before Oct 7th.  Before Hamas. 
 
Then, as if on cue.  I gaze towards the sky.  And saw missiles flying overhead.  At first it didn't really click. And then.  Yikes!  I quickly switched back to the news.  Where, in a very calming voice, they were announcing areas under missile attack.  Which is another reason to listen to the radio while driving during war – real-time information.  Lesson learned.
 
Suddenly my smartphone's flashlight started flashing.  Which was pretty darn cool!  And there I was, on Star Trek.  Standing on the bridge.  Even recalled the vessel number – NCC-1701. There I was with Captain Kirk.  No!  I was Captain Kirk.  Dr. McCoy by my side.  Sulu and Chekov at the controls.  The Klingons were attacking.  And Mr. Spock -standing to the side- was calmy advising the attack coordinates.  No Wait!  That was the radio announcer.  Seriously.  This all took place within a split second in my over-active imagination.
 
The flashing continued.  Then I realized my cellphone was communicating with me.  Warning of danger.  I have the Home Front Command application which sounds an amazingly loud alarm during a missile attack in my area.  But changing between the radio and Spotify prevented the siren from going off.  So instead, the phone activated my flashlight.  Sending out an S.O.S.  Now how neat is that!  In a geeky sort of way.  Like for someone who imagines himself on Star Trek during a real-life missile attack.
 
Then.  Reality set in.  There were Home Front Command instructions to follow.  Momentary-panic set in.  Where was my wife.  To tell me what to do.  Like she always does…but that's another story.  This time I wanted her there, instructing me. 
 
All these thoughts racing through my mind in milliseconds.  As I calmly slowed the car and veered to the shoulder.  Like other cars around me.  I put on the blinkers.  More flashing lights but the bridge of the U.S.S. Enterprise now a distant thought.  Looking both ways I left the car and hopped over the road- barrier.  Moving away from the car.  Although probably not far enough.  Because there was a steep decline just below.  It was getting dark and, suffering from poor night vision, I didn't want to trip and hurt myself.  I heard my son laughing at me. "Nerd!" he called out.  But that was just my imagination.
 
I should have laid flat.  Prostrating myself for maximum protection.  But it rained earlier that day, the ground was wet and I didn't want to get muddy.  '"Nerd!"  This time it was my daughter in my mind's eye.  "Okay," I said to no one in particular.  "I'll squat."  Good enough…but not really.
 
The family in the car ahead were huddling together but too close to their vehicle.  I shouted for them to move further away.  But they didn't react.  Probably didn't understand me, especially given my still heavily accented Canadian Hebrew.  This time I heard both my kids.  Teasing me – thirty years and still talk like an immigrant!  "Hey, they just don't hear me."  I said to the darkness.  Otherwise it was very moving seeing the father crouching down on top of his brood, in a protective sort of way.  "Isn't that touching." I said to my wife.  "For sure." She said somewhat sarcastically in the back of my mind, "I know you'd do the same."  
 
Then it was over.  The sky went quiet.  People returned to their cars.  The nestled family broke apart and entered theirs.  We should have stayed in place several more minutes.  Ten minutes is the recommended time.  But it was dark.  Getting late.  Also a bit cold.  I just wanted to get home.  Back to the real chiding of my kids and to my wife… somehow longing for her ordering me about.
 
A few minutes later my wife called.  Making sure I was safe.  And then routine set in.  "Don't forget to pick up some milk and bread from the corner store."  She instructed me.
 
Um Israel Chai
 
Bruce Brown.  A Canadian. And an Israeli.  Bruce made Aliyah…a long time ago.  He works in Israel's hi-tech sector by day and, in spurts, is a somewhat inspired writer by night.  Bruce is the winner of the 2019 American Jewish Press Association Simon Rockower Award for excellence in writing.  And wrote the 1998 satire, An Israeli is….  Bruce's reflects on life in Israel – political, social, economic and personal.  With lots of biting, contrarian, sardonic and irreverent insight.
 
Jewish community holds solidarity rally November 25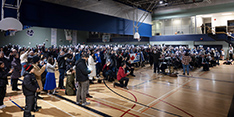 The Jewish Federation of Winnipeg held a rally in support of Israel on Saturday evening, November 25.
A number of speakers addressed the crowd of 800, including Rabbi Yosef Benarroch of Adas Yeshurun-Herzlia Congregation; Members of Parliament Ben Carr & Marty Morantz; Yolanda Papini-Pollock of Winnipeg Friends of Israel; Paula McPherson, former Brock Corydon teacher; and Gustavo Zentner, President of the Jewish Federation.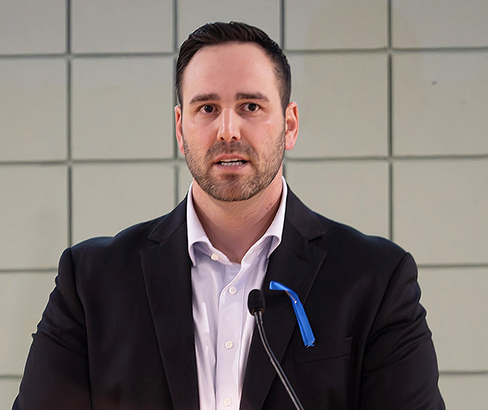 Click here to watch Ben Carr's remarks: https://www.youtube.com/watch?v=crfREGNRKfg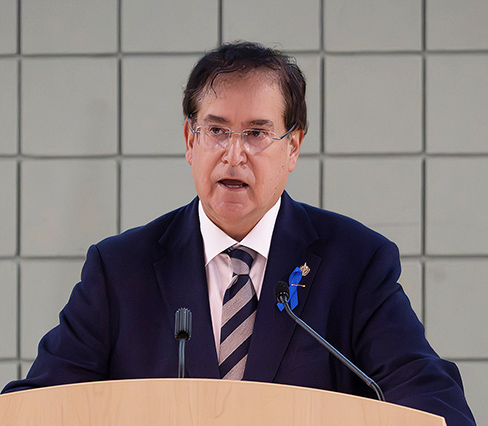 Click here to watch a video of Marty Morantz's remarks: https://studio.youtube.com/video/zHzC-iaqivg/ed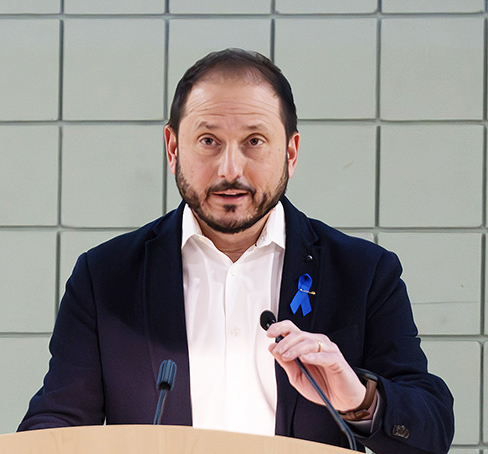 Click here to watch a video of Gustavo Zentner's remarks: https://www.youtube.com/watch?v=L3M_cCYuLgs