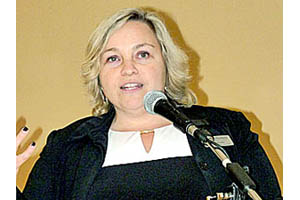 By BERNIE BELLAN I had intended to speak with Lori Binder, Head of School at Gray Academy at a pre-arranged time on Wednesday, August 25 when, on Tuesday afternoon I received an email from Lori informing me that she wanted to share with me a communication that had just gone out to all parents.
Following are excerpts from that communication:
n keeping with Gray Academy's mission, vision and values as a Jewish day school and with the health and safety of the entire school community as our top priority, the Winnipeg Board of Jewish Education (WBJE) has implemented a mandatory COVID-19 Vaccine Policy for Students. This new policy for students is consistent with and complementary to the WBJE Vaccine Policy for Employees, Third-party Providers, Volunteers and Visitors."



"COVID-19 Vaccine Policy for Students


"This policy requires that all students turning 12 by December 31, 2021, must be fully vaccinated to attend Gray Academy for the 2021-2022 school year. 
 
This policy is not applicable to students aged 11 and younger, as a vaccine has not yet been approved in Canada for this age group. Once vaccine eligibility for this age group is approved, the WBJE will re-evaluate the specific requirements of its COVID-19 Vaccine Policy for Students.
"Students turning 12 within the 2021-2022 school year will be required to be vaccinated once they become eligible.
 
Submitting proof of vaccination 
Families will be required to submit proof of vaccination by 5 p.m. September 2 to  for all eligible children attending Gray Academy this year to health@grayacademy.ca. This is a secure address that will be monitored on a strictly private and confidential basis. Once proof of vaccination has been confirmed, this information will not be retained by Gray Academy, and proof of vaccination will not be kept on file.
"
Good for Gray Academy, I thought – taking the lead on an issue that absolutely needs to be addressed, and not in the hesitant way that our provincial government has shirked its responsibility to impose vaccination requirements much more widely than it has.
Of course, with a directive such as the one just issued by Gray Academy on August 24, it was bound to dominate what I had thought would be a much wider discussion about how the coming school year was shaping up at Gray Academy.
Given the somewhat controversial stance that Gray Academy was taking however, I began our conversation by asking Lori whether she had heard about a letter that had just been issued by Winnipeg's Council of Rabbis that also dealt head on with the issue of vaccination. (You can read the full text of that letter on page 6.)
Lori said she had not heard of that letter, so I told her that the letter gave a reasoned explanation why, in keeping with Jewish law, it is fundamentally important for individuals to be vaccinated.
I told her that I had asked Rabbi Yosef Benarroch, of Adas Yeshurun-Herzlia Congregation, who forwarded me the letter, what prompted the issuing of such a letter?
Without naming names, Rabbi Benarroch told me there are certain elements within the Jewish community who are decidedly opposed to vaccinations against Covid. As Rabbi Benarroch put it: "We were approached by members of the community telling us that there is a segment of the Jewish community that is anti vax."
Further, Rabbi Benarroch wrote, "Apparently lots of friction at the school as a result." He also wanted to make clear, however, that the letter issued by the Council of Rabbis was in no way related to anything happening at Gray Academy. (It turns out that it was entirely coincidental that Rabbi Benarroch emailed me the letter from the Council of Rabbis shortly after Lori Binder had emailed me Gray Academy's new directives to parents re vaccinations. As it happened, I was the conduit for both Rabbi Benarroch and Lori Binder finding out about the communications that had been issued by the respective parties.)
But, when I asked Lori whether there was anything to the suggestion that there was "friction" at Gray Academy over the issue of vaccination, she dismissed that notion, saying "we have had a handful of queries coming my way since the communication went out. We have had a lot of notes of gratitude," she continued.
Yet, Lori added that "We are certainly aware there might be a demographic out there that may have hesitation for vaccines…We will continue to have conversations. These are unprecedented times. We are only looking to protect the children in our care in what will potentially be a fourth wave."
"But you must have had an inkling there was going to be some push back on this policy, didn't you?" I asked.
"The board made this decision with great care," Lori responded. "There comes the notion that there may be challenges. What we learned all through the summer about the Delta variant was not known to us in June. It is a courageous decision by the board."
"More than 50 percent of the kids in our school are under the age of 12," she pointed out. "They're the most vulnerable."
I asked though whether "anyone had specifically said they would not send their kids to the school as a result of this directive?"
"Not yet," was Lori's answer, "but that could still happen."
I suggested that the opposite of parents refusing to send their kids to Gray Academy because of the vaccine requirement would be that some parents who were leaning toward sending their kids there would now be motivated to do so specifically because of Gray Academy's very pro-active approach toward vaccinations.
"I could can say we have had that," Lori responded. "We came in this morning and we have had at least a few inquiries so far."
What also might ease any pressure that Gray Academy will be facing as a result of the very forceful approach that the school has taken with regard to requiring all students 12 and up to be vaccinated would be for the province to follow suit in ordering all schools to adopt the same policy, I suggested.
"It would make life easier," Lori agreed, with Gray Academy not having to serve as the pacesetter in requiring vaccinations in all senior high students.
In the last school year, there was only one case of Covid reported at Gray Academy, which is rather remarkable given the track record of almost every other school in the city, where some schools had to shut down entirely while others had to have entire classes put into quarantine.
"And that one case was a very minor case," Lori noted. No classes were required to quarantine.
"There were just a handful of close contacts who had to isolate," she added. "They were all healthy."
Turning to other aspects of how Gray Academy will be dealing with Covid this coming school year, Lori explained that "We'll be masked from kindergarten on up. That's a bit of a change" from what the province required last year, which was that all students in Grades 4 and up be masked. "We still have the two-meter physical distance in elementary. In high school we have a two-meter distance available at all times, but we are now able to bring our students into a classroom where we have one and a half meters to the greatest extent possible," Lori said.
"What about the cohorts? Are you still maintaining them?" I asked.
"We're maintaining cohorts for elementary and for high school. Our digital health screening will also continue. That was very effective last year for staff and students. Recess will have students in masks and cohorted," Lori said.
"It's easier to get those routines set and maybe if things ease up (on the Covid front), then maybe we can ease up" on all the quite stringent rules that will be in place regarding mask wearing and social distancing, Lori explained.
I wondered whether there was going to be any further continuation of the online education program which, you may recall, Gray Academy first entered into in the spring of 2020 with its very successful "Gray Away" program, when all high school students were forced to take classes online.
"We will have that if a child is forced to quarantine or isolate," was Lori's response, "if they're a close contact or if someone in their home has Covid."
I wanted to pivot to something more positive to report, so I asked: "Are there any new teachers in the school this year?"
"We'll have a number of new staff members – in elementary and high school, in both general studies and Judaic studies," Lori answered. "We'll be sharing that with our school community on Monday (August 30)."
"Have you had any staff either retire or switch careers because they just can't deal with all the pressure that comes with all the restrictions as a result of Covid?" I asked.
"No," was the short answer.
On another positive note, moreover, Lori noted the fact that students in the high school will now all be vaccinated may allow more flexibility in terms of allowing those students to leave campus during lunch hour – get some fresh air, go for a walk to the store – of course all while still wearing masks, but that would have been something that would not have been allowed last school year.
I suggested it's a good thing Gray Academy is located in Winnipeg, not in Winkler. "You might have a tougher time with parents there," I remarked. Lori did not comment.
I asked whether there was anything else Lori wanted to add.
"I'm glad some of our kids had a chance to be at summer camp this year," Lori said.
Between the kids who were able to go to day camp, BB Camp as campers or to Massad for its leadership training program, a good number of high school students were able to experience camp this past summer, Lori pointed out.
"It makes a huge difference being able to come back to school after a summer where there was some purpose," she said in conclusion.