Israeli hockey player Guy Rozin continues to improve his game playing in Canada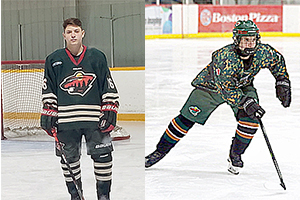 By BERNIE BELLAN
Elsewhere on this website you can read where I reported on the success that 17-year-old Michael Akbashev has had in the world of competitive judo (https://jewishpostandnews.ca/features/3111-two-years-ago-he-was-youth-ambassador-for-shalom-square-now-he-s-one-of-the-top-judokas-in-his-age-category-in-all-of-canada.)
Since I had written about Michael last year, it wasn't all that difficult for me to remember what I had written.
But, when I decided to take a look at another young Israeli-born athlete whose story had been told in our paper, I was surprised to see that I, myself, had written the first story about Guy Rozin – three years ago to be exact, when Guy was 13 and when Guy and his family had just moved to Winnipeg from Israel – all so that Guy could further his hockey playing career.
You see, when I thought of writing about Guy again my first thought was that it was Scott Taylor who had written about Guy for our paper – last year. Then, when I reread Scott's article, I was surprised to read that Scott was actually following up an article I had written.
In any event, when I contacted Guy on February 11, it was actually the first time I had spoken with him. Previously my contact was through Guy's parents, Roie and Pnina. Back in 2017 Guy's English would not have been good enough for me to interview him, and although he's a typical teenager in that his answers were short – not the sort of long winded answers I'm more used to when interviewing older subjects, he still showed the same self-confidence that both Scott Taylor and I had noted when writing about him previously.
Just to recap – here's a brief summary how Guy came to be playing hockey in Winnipeg: It was Abe Anhang who played a crucial role in bringing the Rozin family to Winnipeg.
In my 2017 article Abe explained his connection to the Rozin family: "My oldest friend from Winnipeg, Dr. Donald Silverberg (son of the late Jack Silverberg, who was a math teacher at St. Johns and ultimately the principal of JWC) lives in Netanyah. Dr. Donald Silverberg has a son, Monte, who is a lawyer in Israel and Monte Silverberg had a friend (and client) by the name of Roie Rozin. "Pnina (Roie's wife) and Roie have always been sports people (Roie used to play professional soccer) and their kids are good at various sports – his daughter at gymnastics, their other son at tennis and their son Guy turned out to be an exceptional hockey player
"When I found out that Guy (at age 12) had been the European MVP (most valuable player) for two years in a row (in an in-line hockey tournament), it sort of got my attention. Then, wanting to see whether he could make it in Canada competitively, I suggested that Roie and Guy come to a hockey school, so they came for the summer of 2014. He did well there, so I introduced them and they met with the people at Federation who were extremely helpful! As a result, the Rozins applied for Permanent Residence under the Nominee Program (Pnina is a registered nurse, which was in demand then). They moved here in July of 2016 and got their landing card in January 2017. "Barbara (Anhang) and I sort of adopted them. Their 3 children are at the Gray Academy and have settled very well."
Guy's father, Roie, filled in some more of the details about the family's decision to move to Winnipeg so that then 13-year-old Guy could play hockey here.
I asked Roie what exactly led to the family's making such a momentous decision – to pack up and leave behind a good life in Israel and make the move to Winnipeg. He explained that it started three years ago, when Guy was participating in an in-line hockey tournament in Europe (one of several European tournaments in which the then 11-year-old Guy had already participated). A coach from another team remarked to Roie that Guy showed exceptional promise as a hockey player. That coach said Guy "has something in his head – he's very smart, and very fast, and I need to do something with him," that coach suggested. "Two years ago he started to play ice hockey in Israel. We have only two rinks in Israel," Roie noted. Roie said, "Everybody who saw him (Guy) said 'he's a great player, you must do something', so we decided to move to Canada – that's the big reason – to play hockey." One more note about that story – when Guy arrived here with his family in 2017 he was only 5' tall, but – he was very fast, something his then-coach, Jeff Sveinson, noted when he remarked: "He's very small, but he's very skilled."
Fast forward to 2019 when I asked Scott Taylor to do a follow-up story about Guy's progress.
Scott wrote: "I thought it might be hard finding a team and having a place to play, but it wasn't," said Guy. "I felt I was good enough." Guy arrived in Winnipeg and hit the ice flying. He was first taken under the wing of Monarchs' City Minor Bantam AAA coach Jeff Sveinson and then City Bantams AAA head coach John Fehr. He has now won three straight AAA championships with the Monarchs – Minor Bantam, Bantam and Midget. Last month, he helped the AAA Midget Monarchs beat the Sharks to win the 2019 title. Despite breaking his wrist early in the season, he was a force down the stretch and in the playoffs. He finished the regular season with six goals and 15 points in 16 games. To top off his season, Rozin flew to Bulgaria to help Israel finish 3-1-1 and in second place at the IIHF U-18 Division III World Championship. He scored the winning goal 40 seconds into overtime in a 4-3 win over New Zealand and also scored the eventual winning goal in a big 5-2 win over Mexico. He finished the tournament with three goals and an assist in five games.
Scott also noted that "Guy's immediate goal is to make the Provincial Midget AAA Wild next season. If not, he'd be fine playing another season with the Monarchs."
Oh – and one more point: By last year Guy had grown to 5' 4" – and was still growing.
So, when I caught up with Guy recently, my first question to him was: "How tall are you now?"
"Five six" was the answer. That's two inches in one year – still not enough to be able to make it a cinch for Guy to move up the ladder of competitive hockey, but at least he's trending in the right direction.
And – following up on Scott's observation that Guy was hoping to make the AAA under 17 Wild – he did.
Here's something else that we had written about in a past issue of the JP&N and which I wanted to ask Guy: "There were three other Israeli boys who had come here to play hockey last summer. Are they all still here?"
"No," was Guy's answer. "Only one of them is" – a kid by the name of Ido Shteinberg, who is also 17. Ido is also playing with the Wild, Guy says, and while he's here he's living with the Rozin family.
Like last year though – when Guy broke his pinky, had surgery, and missed a good part of the season, this year also saw Guy miss quite a few games due to a broken thumb injury.
"I've played only 25 games," he says, yet he has still scored 11 goals and has had six assists, "and we have four more games in the regular season."
A Grade 11 student at Gray Academy, Guy is now hoping to make the jump to Junior Hockey. He'll be attending tryout camps with a number of different teams, he says.
Guy's greatest asset – as it has been since he first took up roller hockey at a young age in Israel, has always been his speed.
"Are you the fastest player on your team?" I asked him.
"Yup," was the answer.
So, it came as no surprise that his favourite NHL player is Connor McDavid, who has incredible speed.
"Are you as fast as him?" I asked facetiously.
"No – not even close," came Guy's reply.
"You must be faster than at least some of the Jets," I observed – at least some of those pylons they call defensemen.
"If you don't make it in Junior, are you still going to be staying in Canada?" I asked him.
"Maybe," came the answer. "I have no idea. I don't have any other plans."
"How are you doing in school?" I asked.
"I'm doing pretty well," Guy responded.
I told Guy that I recently nominated him for Jewish Athlete of the Year. (I also nominated Michael Akbashev, by the way, since there's no limit as to how many individuals one person can nominate. It used to be easier to think of names to nominate when Harvey Rosen was writing for us, then Scott Taylor picked up the slack for a while – and will be back with a new column quite soon. However, I sure miss Harvey's style of writing – especially his use of the phrase "athletes of the Jewish persuasion".)
At that point in the interview Guy offered something interesting, that came in response to a question I asked whether he had any recent pictures or videos that he might be able to share.
"I have some pictures and videos from Korea," came Guy's answer.
"Korea?" I asked.
"Yes, I was there for the world under-20 championships," he explained. Then I remembered something Scott Taylor had noted in his article last year, when he wrote about Guy's playing for the Israeli under-20 team in Sophia, Bulgaria last year. Scott mentioned that Israel was being promoted to Division IIB from Division III as a result of its finishing first in Division III in last year's tournament.
I asked Guy which other teams were in Israel's division?
He answered: "South Korea, China, Netherlands, and Croatia." (He forgot about Belgium, which was also in Israel's division, I found out later.)
"How did you do?" I asked.
"We lost every game," Guy answered – without hesitation. (Hey, get this kid a tutor in how to answer a reporter's questions. He should have said: "We gave 100% effort but were just not able to find the net the way we should have.")
"How did you do personally?" I then asked. "Did you score any goals?"
"Yah, I scored two goals," came Guy's reply. "We scored only three goals in total." (And poor Israel had 50 goals scored against.)
"Oh," I said (trying to hide the disappointment in my voice). "How many games did you play?"
"Five games", Guy answered.
"Well, at least it was a learning experience," I suggested.
I wondered whether the Israel team had any non-Israeli players. I noted that in the World Baseball Championship Israel is allowed to use players from anywhere in the world so long as they're Jewish.
But, Guy explained, in the world Under-20 hockey tournamenth, also in the regular adult tournament, a player must have lived in the country for which he's playing for at least two years.
While Guy's hope is to make it to Junior A hockey next year, if not, he's content to keep playing under-18 AAA for the Wild – if he can make the team. But, as Scott Taylor noted last year, Guy's hope was to move up from the Bantam level to the Midget level this past year – which he did, so it would come as no surprise if he took the next step in his progression to Junior – which would be a world away from playing roller hockey in Israel only four short years ago.
Congregation Etz Chayim says good bye to 123 Matheson Ave.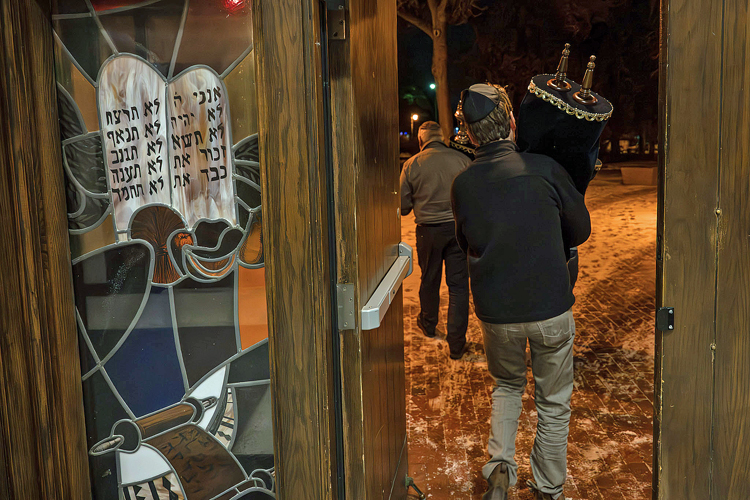 By BERNIE BELLAN After 71 years of serving as the home for first the Rosh Pina Synagogue, then for the past 21 years as the home for what was the merger of three different congregations – Rosh Pina's, along with the Bnay Abraham and Beth Israel, the Etz Chayim Congregation held its final service on Wednesday, November 29.
You can read the story by CJN writer John Longhurst elsewhere on this site (https://jewishpostandnews.ca/rss/congregation-etz-chayim-in-winnipeg-says-a-bittersweet-farewell-to-their-old-building-as-they-prepare-to-move/) along with our earlier story about the sale of the building to an Eritrean Church (https://jewishpostandnews.ca/faqs/rokmicronews-fp-1/former-congregation-etz-chayim-synagogue-building-to-become-eritrean-orthodox-church/), but here are some pictures from the final service.
(Photos courtesy of Keith Levit)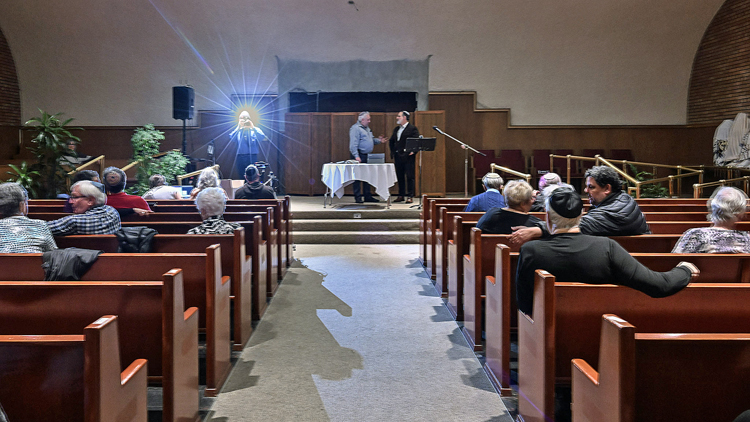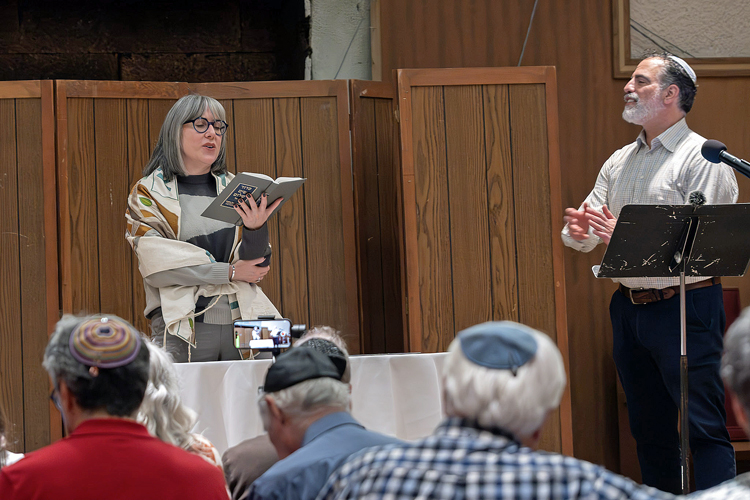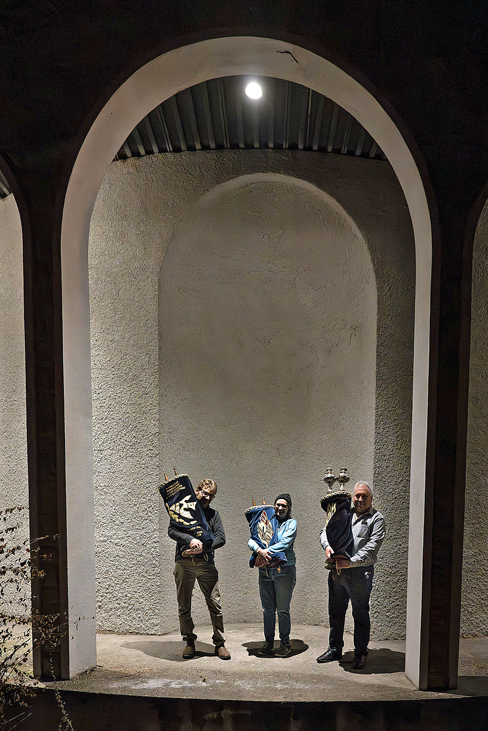 Israel report by former Winnipegger Bruce Brown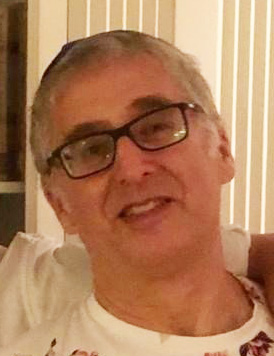 By BRUCE BROWN (posted Nov. 28/23) Was driving home from work the other day.  Pre-ceasefire.  Left the office early to reduce driving time in the evening hours.  Hamas likes their 6PM missile barrage and I'm honing my missile-avoidance routine.
 
Was listening to talk-radio… but kind of had enough of the news.  Too much war talk and its getting a bit overwhelming.  So switched to Spotify and up popped Supertramp – the Logical Song.  For sure how 'wonderful, beautiful, magical' life once felt.  Before Oct 7th.  Before Hamas. 
 
Then, as if on cue.  I gaze towards the sky.  And saw missiles flying overhead.  At first it didn't really click. And then.  Yikes!  I quickly switched back to the news.  Where, in a very calming voice, they were announcing areas under missile attack.  Which is another reason to listen to the radio while driving during war – real-time information.  Lesson learned.
 
Suddenly my smartphone's flashlight started flashing.  Which was pretty darn cool!  And there I was, on Star Trek.  Standing on the bridge.  Even recalled the vessel number – NCC-1701. There I was with Captain Kirk.  No!  I was Captain Kirk.  Dr. McCoy by my side.  Sulu and Chekov at the controls.  The Klingons were attacking.  And Mr. Spock -standing to the side- was calmy advising the attack coordinates.  No Wait!  That was the radio announcer.  Seriously.  This all took place within a split second in my over-active imagination.
 
The flashing continued.  Then I realized my cellphone was communicating with me.  Warning of danger.  I have the Home Front Command application which sounds an amazingly loud alarm during a missile attack in my area.  But changing between the radio and Spotify prevented the siren from going off.  So instead, the phone activated my flashlight.  Sending out an S.O.S.  Now how neat is that!  In a geeky sort of way.  Like for someone who imagines himself on Star Trek during a real-life missile attack.
 
Then.  Reality set in.  There were Home Front Command instructions to follow.  Momentary-panic set in.  Where was my wife.  To tell me what to do.  Like she always does…but that's another story.  This time I wanted her there, instructing me. 
 
All these thoughts racing through my mind in milliseconds.  As I calmly slowed the car and veered to the shoulder.  Like other cars around me.  I put on the blinkers.  More flashing lights but the bridge of the U.S.S. Enterprise now a distant thought.  Looking both ways I left the car and hopped over the road- barrier.  Moving away from the car.  Although probably not far enough.  Because there was a steep decline just below.  It was getting dark and, suffering from poor night vision, I didn't want to trip and hurt myself.  I heard my son laughing at me. "Nerd!" he called out.  But that was just my imagination.
 
I should have laid flat.  Prostrating myself for maximum protection.  But it rained earlier that day, the ground was wet and I didn't want to get muddy.  '"Nerd!"  This time it was my daughter in my mind's eye.  "Okay," I said to no one in particular.  "I'll squat."  Good enough…but not really.
 
The family in the car ahead were huddling together but too close to their vehicle.  I shouted for them to move further away.  But they didn't react.  Probably didn't understand me, especially given my still heavily accented Canadian Hebrew.  This time I heard both my kids.  Teasing me – thirty years and still talk like an immigrant!  "Hey, they just don't hear me."  I said to the darkness.  Otherwise it was very moving seeing the father crouching down on top of his brood, in a protective sort of way.  "Isn't that touching." I said to my wife.  "For sure." She said somewhat sarcastically in the back of my mind, "I know you'd do the same."  
 
Then it was over.  The sky went quiet.  People returned to their cars.  The nestled family broke apart and entered theirs.  We should have stayed in place several more minutes.  Ten minutes is the recommended time.  But it was dark.  Getting late.  Also a bit cold.  I just wanted to get home.  Back to the real chiding of my kids and to my wife… somehow longing for her ordering me about.
 
A few minutes later my wife called.  Making sure I was safe.  And then routine set in.  "Don't forget to pick up some milk and bread from the corner store."  She instructed me.
 
Um Israel Chai
 
Bruce Brown.  A Canadian. And an Israeli.  Bruce made Aliyah…a long time ago.  He works in Israel's hi-tech sector by day and, in spurts, is a somewhat inspired writer by night.  Bruce is the winner of the 2019 American Jewish Press Association Simon Rockower Award for excellence in writing.  And wrote the 1998 satire, An Israeli is….  Bruce's reflects on life in Israel – political, social, economic and personal.  With lots of biting, contrarian, sardonic and irreverent insight.
 
Jewish community holds solidarity rally November 25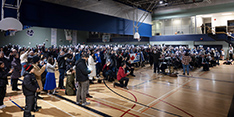 The Jewish Federation of Winnipeg held a rally in support of Israel on Saturday evening, November 25.
A number of speakers addressed the crowd of 800, including Rabbi Yosef Benarroch of Adas Yeshurun-Herzlia Congregation; Members of Parliament Ben Carr & Marty Morantz; Yolanda Papini-Pollock of Winnipeg Friends of Israel; Paula McPherson, former Brock Corydon teacher; and Gustavo Zentner, President of the Jewish Federation.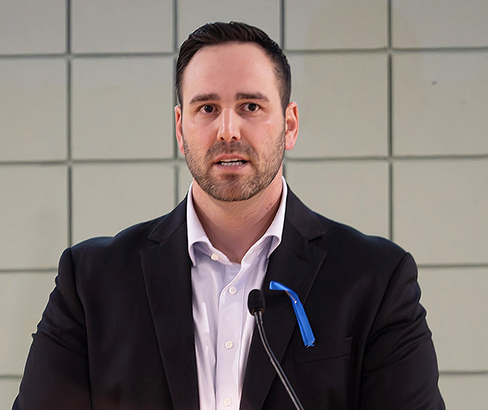 Click here to watch Ben Carr's remarks: https://www.youtube.com/watch?v=crfREGNRKfg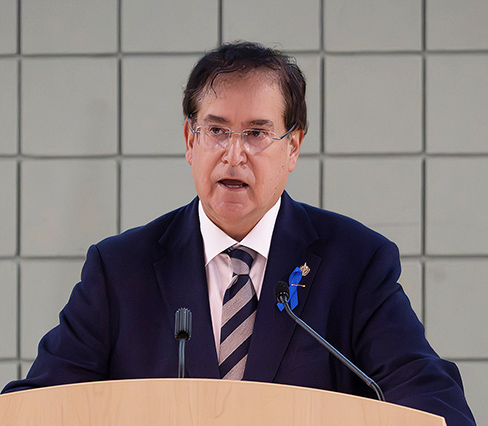 Click here to watch a video of Marty Morantz's remarks: https://studio.youtube.com/video/zHzC-iaqivg/ed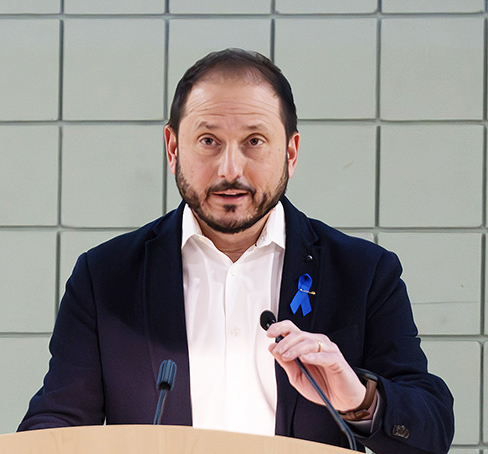 Click here to watch a video of Gustavo Zentner's remarks: https://www.youtube.com/watch?v=L3M_cCYuLgs