By MYRON LOVE One serious and widely-reported side effect of the Covid lockdowns of the past couple of years has been a noticeable growth in mental health challenges, including anxiety and depression in young people. The response of our Jewish Child and Family Service has been to hire four new positions in Counselling, along with Mental Health and Addictions.
"We heard loud and clear from organizations like Gray Academy, Camp Massad, BB Camp and others over the past 18 months about the rising mental health challenges that they are seeing with the youth they serve," reports Al Benarroch, the JCFS Executive Director. "Who better to tackle this situation than the JCFS. After all, isn't it our mandate to respond to the social and emotional needs of our community?"
The agency's response, Benarroch notes, has been to create a new position – Youth Mental Health Worker. David Coodin, who is in his early 30's, officially joins the JCFS in later in February, in this role. The son of Dr. Shalom and Terri Coodin, David had been working as a school psychologist with the Seven Oaks School Division. In addition to providing direct supports to parents families and teens ravaged by the challenges of mental health issues, his new responsibilities will be coordinating a round table of relevant community organizations serving Jewish youth and concerned with teen mental health issues.
Benarroch adds that JCFS will be adding another position: Clinical Supervisor. Denise Rubin has been hired for this position, a role that was held by Benarroch for 15 years before taking the helm of JCFS in 2014.
Rubin's family, the JCFS head notes, moved here from Argentina in 2002. A graduate of Yorkville University's MA in Counselling Psychology, Rubin brings with her several years of experience as a therapist working with children, teens, and adults, and dealing with a variety of issues like anxiety, depression, addictions, trauma, and more. Rubin is excited to join an agency as vibrant and dynamic as JCFS, where she can use both her clinical skills and return home to help her own Jewish community.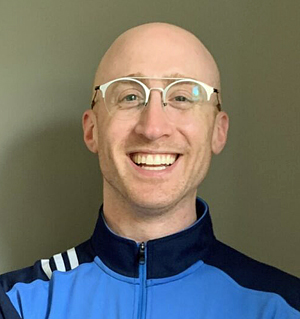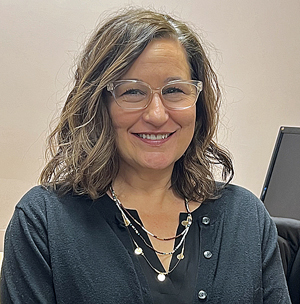 And the new hires keep coming. JCFS, Benarroch reports, has also filled another vacancy, that of the former Addiction Services Coordinator, Ivy Kopstein, who retired in the fall of 2021, after 10 years of service.
"Whenever someone leaves a position, it always creates an opportunity to reassess if there may be strategic ways that we can improve how we deliver services," Benarroch notes.
So, JCFS expanded the role held by Kopstein to full-time, and to enhanced it to include duties in the Mental Health Program. JCFS welcomed Alana Demler in early January as the new Mental Health and Addiction Services Team Lead. Alana came to JCFS from The Link (formerly Macdonald Youth Services) where she delivered youth intake crisis services. Demler brings a wealth of experience in the areas of mental health services and addictions supports. In addition to seeing some clients, Demler will also be providing mentorship and day-to-day leadership to other JCFS staff, planning, and coordinating mental health events, community outreach, and education programs, such as panel discussions, etc.