A deep dive into the lives of some shadier members of our community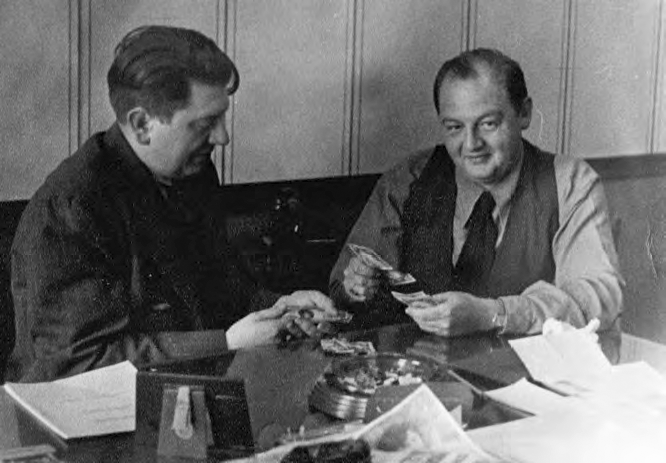 By BERNIE BELLAN A few weeks ago I was contacted by a publicist for a publishing company, who asked me whether I'd be interested in obtaining a copy of a new book, titled Jukebox Empire: The Mob and the Dark Side of the American Dream?
Here's what that publicist wrote: "This fall, Rowman & Littlefield is publishing a true crime book focusing on one of the key figures in the story of organized crime in the 20th century – Jukebox Empire: The Mob and the Dark Side of the American Dream by David Rabinovitch (publishing October 15). Rabinovitch, an award-winning filmmaker from Morden, Manitoba, unravels the story of his uncle William "Wolfe" Rabin, which takes him from the Canadian prairies to Chicago in the 1940s and Rabin's invention of a jukebox. This is the first book to expose how organized crime infiltrated the jukebox industry and it's an untold piece of criminal, cultural, and musical history. Rabin was the son of Jewish immigrants.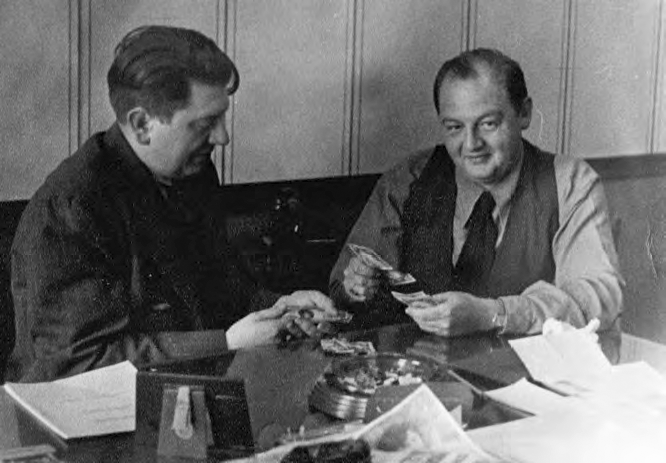 "Caught between the Mob and the feds in a plot to save the casinos in Havana from Castro's revolution, Wolfe Rabin pulled the biggest money-laundering scheme in history, but his hubris led to the conspiracy falling apart in a sensational trial. At a time when there was a jukebox in every restaurant, diner, bar, barracks, arcade, and canteen, Rabin's trajectory from inventor to promoter to outlaw is set against the Mob's growing influence of the jukebox industry. In a world of music, machines, and money, popular culture and organized crime collide in this true story of invention and greed. Rabinovitch pieces together the puzzle that begins in Chicago and spans the casinos of Havana and the financial giants of Europe, leading to what the FBI called "the biggest bank robbery in the world."
"Rabinovitch is a winner of Emmy, Peabody, and Gemini awards. His significant films include the documentary Politics of Poison and the mini-series Secret Files of the Inquisition. Jukebox Empire is his first book."
Of course, the moment I read that email I was interested in reading the book. Here we have some of the essential elements of a story that's perfect for this paper: A crime story with a Jewish character at its centre – who comes from Morden, Manitoba no less!
I immediately thought of historian Allan Levine, who's written extensively about Jewish characters with sordid backgrounds – especially in the bootlegging business, and contacted Allan to ask him whether he'd ever heard of this "Wolfe Rabin?"
Allan said he hadn't previously, not that is, until he was contacted by the author, David Rabinovitch, who asked Allan for some help.
After I began to read the book, however, I was again contacted by the publicist, who asked me to withhold writing a review of the book until October, when the book will be released to the public.
But, to whet readers' appetites even further, here are some endorsements David Rabinovitch has already received in advance of the book's actual release to the public:
"A fast-paced, colorful romp through a slice of the twentieth century American underworld"
-David Kertzer, Pulitzer Prize winner
"Jukebox Empire reads like a novel but the characters and events are real and chilling."
-Peter Edwards, co-author, The Encyclopedia of Canadian Organized Crime
"It has everything: action, incredible characters, suspense, humor. Can't wait to see the movie."
-Fred Fuchs, producer, The Godfather, Part III
"A compelling story of family and crime that touches on key events of U.S. history in the 1950s and 60s"
-Scott M. Deitche, author, Garden State Gangland
"An eye-opening, informative, and fascinating book. Jukebox Empire is must-read."
-Antonio Nicaso, author, Made Men, The Dark Mafia, Angels Mobsters & Narco-Terrorists
"A delightfully entertaining story of jukeboxes, money laundering, and stolen bonds."
-Alex Hortis, author, The Mob and the City
"A unique combination of family memoir and investigative journalism."
-Gary Jenkins, producer/host, "Gangland Wire"
"A tour-de-force account of the Mob's growing infiltration into legitimate American industry and how it affected one man who was obsessed with power and money at all costs."
-Joe Saltzman, Prof. of Journalism, Annenberg School of Communication, University of Southern California
I also asked David Rabinovitch whether readers could order Jukebox Empire in advance, so that they could obtain a copy as soon as it's released.
David responded: The book "is available for pre-order online through the website www.jukeboxempire.com (Chapters Indigo in Canada) or readers should request it at their favourite bookstore."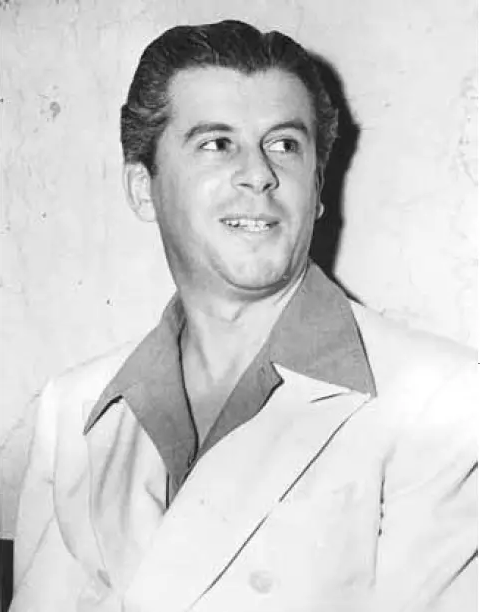 All this got me to thinking: Over the years, we've published quite a few stories about Jews with mob connections, and some of those individuals came from Winnipeg. Perhaps the story that elicited the most interest was one we published in 2015 by Martin Zeilig about a character by the name of Al Smiley. (You can still find that story on our website's online archive. Just search for "Al Smiley." in the "search archive" button on jewishpostandnews.ca)
Smiley, it turns out, was best friends with Bugsy Siegel (whose real name was Benjamin – and who hated being called "Bugsy.") In fact, Smiley was sitting right beside Siegel – on his living room couch in his Las Vegas home, when Siegel was shot and killed by a Mafia hitman.
That story led to another story about a mobster with a Winnipeg connection who, it turns out, was actually related to me in a very distant way, someone by the name of Harry Altman.
In 2020 I wrote about someone by the name of John Novick in an article I wrote about the children of Jewish mobsters. In that same article I referenced Myer Lansky and his daughter, Sylvia, who was the subject of one of the greatest interviews Anna Maria Tremonti ever conducted when she was host of CBC's "The Current." (You can still listen to that interview on the CBC website.)
Finally, a few years back I happened to attend a Fringe show which was titled "Davey the Punk." The creator of that show – and its sole performer, was singer Bob Bossin (who was a member of a well-known group called "String Band.") The show was about Bob's father, Davey Bossin who, while not a "made man" per se (Mafia parlance for someone who is accepted into the Mafia), but who was very "connected" and about whose background Bob Bossin knew nothing until years after his father had died.
What's my obsession with mobsters, you might ask? Well, I don't think I'm much different than a great many others when I say that I'm both fascinated and repelled by all these figures – and the fact they're all Jewish only adds to my interest.
But, it got me to thinking – once again: Where are the stories about Winnipeg Jewish hoodlums from the North End? Even in Russ Gourluck's masterful history of Winnipeg's North End, The Mosaic Village, he only mentions two shady characters: Stanley Zedd, a well-known operator of gambling establishments, especially the Margaret Rose Tea Room on Osborne, and Bll Wolchuk, a major bootlegger in the 1920s.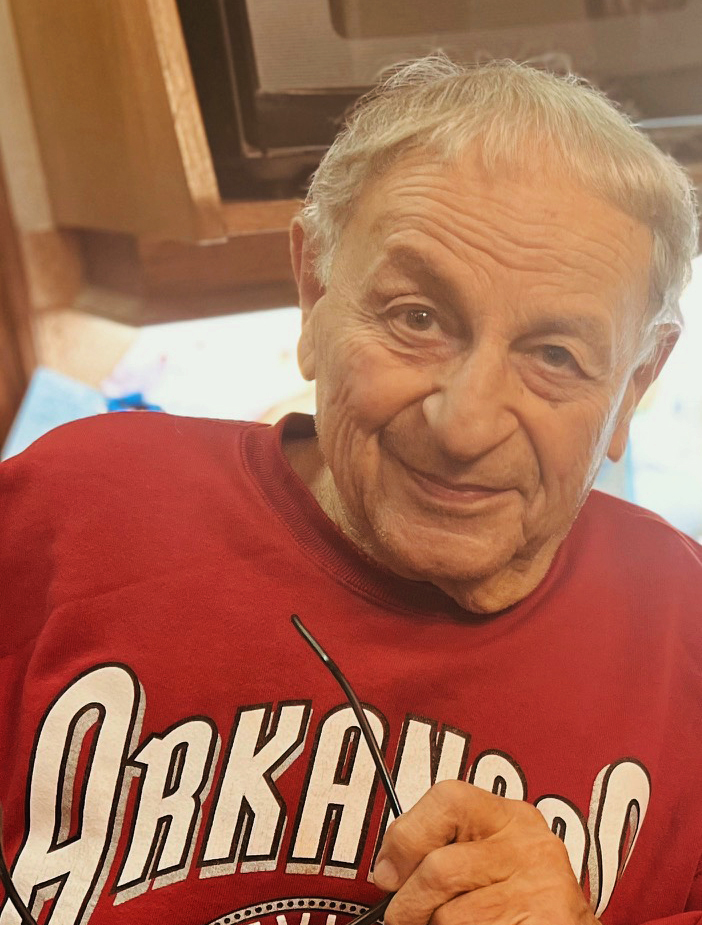 So – to find out more about Jewish hoodlums of a bygone era, I turned to my most trusted source on the subject: Ernie Chisick, whom I first met at the Y reunion in 2019.
For those who don't know Ernie – he is a raconteur of the first order and his own brushes with the law when he was younger only add to his mystique.
I sat down with Ernie one recent evening and asked him to repeat some of the fabulous stories he's told me over the years about colourful North End characters with whom he crossed paths over the years. I was especially keen on hearing Ernie recite some of the nicknames of guys with whom he associated when he was younger.
The problem is, as Ernie explained, some of those individuals are still alive and, even if they're not, they have kids and grandkids, so referring to them by their full names might not even be embarrassing, it might be potentially lethal for me!
I have attempted to reach out to one character in particular who, as Ernie described him, probably knows more about Jewish hoodlums… and criminals, from the North End of the 40s and 50s than anyone else alive, but even if that guy does get back to me, I rather doubt he's going to want to see his name end up in the Jewish paper in Winnipeg. (I'm hoping that he will respond to my message and I'll promise him full anonymity if he's prepared to talk about his former friends – who weren't quite boy scouts.)
Ernie though, has too many good stories not to at least refer to some of them here. He told me about a gambling club on Selkirk Avenue between Salter and Powers that was run by an individual who was known as "Montreal….." (Again, I'm leaving out the surname because it's a name that would be familiar to at least some readers.)
According to Ernie, that club had a lookout by the name of "Srulik Flaxman." When Srulik would spot a cop coming, he would shout to the guys who were in the back room: "Watch out – it's the football shoes kimmen!" (Why he referred to cops as "football shoes," Ernie didn't know.)
Here's another story Ernie tells – about a character who went by the name "One-eyed Connolly."
"They're playing cards," Ernie says, "and Connolly says he's got to take a piss." But before he gets up to go to the bathroom, he leaves his cards on the table, then takes out his glass eye, puts it on the table, and says to the eye: "Watch them guys; they're all a bunch of thieves!" Apparently that so unnerved the other players, they sat there frozen in their seats, afraid of that well-known Jewish superstition: "the evil eye." (But Connolly wasn't Jewish. Can a non-Jew threaten someone Jewish with the "evil eye?" There's a Saturday morning sermon for you, all you rabbis and would-be rabbis out there.)
With reference to Stanley Zedd and the Margaret Rose Tea Room, Ernie says that his father, Charlie, once said to him, "Take this to the Rosie (the nickname for the Osborne Tea Room) and ask for Stanley Zedd." Charlie handed Ernie a paper bag (which, Ernie now says, unbeknownst to him at the time, contained betting slips. Ernie claims he was only an innocent 16-year-old. not yet wise in the ways of the world. Anyway, the statute of limitations protects him now.)
So, Ernie drove to the Tea Room and announced, when he walked into the room, "I have something for Stanley from Charlie."
He was ushered into the back room where Stanley Zedd held court. "He was very nice to me and told me my father was an honourable man," Ernie recalls.
Another time, Ernie says, he got a phone call from his father in the middle of the night.
"Charlie," Ernie asked (Ernie says he always called his father by his first name), "what is it?"
"I'm in jail," Charlie responded. (He didn't say why.)
"In the morning," Charlie continued, "give Roland Penner a phone call." (Roland Penner would go on to become Manitoba's attorney general, but at the time he was in partnership with Joe Zuken in the firm, Zuken and Penner.)
"So, I phoned Roland Penner's office in the morning. I told his secretary who I was and she put me through immediately to Roland Penner."
"Roland says to me, 'You heard from your dad? The mounties made a raid in the middle of the night. Eighteen guys (from different cities) were charged with conspiracy to commit bookmaking.'"
"Roland says: 'I've got something for you.' " He explained that the mounties took Charlie out in the middle of the night and it was quite cold.
"Your father wanted me to give you his gloves," Penner continues.
"I put them on," Ernie says, "and I feel a lump in one of the gloves. They were betting slips that could have been used as evidence in court.'
(Did Penner know that, I wonder? Ernie says he doesn't know.)
"All the guys were taken to a lock-up in Calgary. Harry Walsh represented the three Winnipeggers," Ernie continues.
"My dad explained that the Jewish boys were able to get kosher food to eat because one of the mounties was Jewish and he brought them deli."
The Grey Cup was being held that week, Ernie says. "Charlie said he made $10,000 taking bets on the game" – while he was in jail.
Eventually, when the accused were brought to trial, they were all acquitted, Ernie explains.
"Walsh said they weren't betting with each other; they weren't in business together." As a result, the conspiracy charge didn't hold up, Ernie says. (If they had simply been charged with bookmaking, then the likelihood is that at least some of them, including Charlie, would have been found guilty.)
I don't necessarily approve of Charlie's behaviour. Rather, the stories about the less savoury aspects of Jewish lives don't usually receive much attention in North American Jewish newspapers. (Some Israeli newspapers, in contrast, are not at all reluctant to publish extensive investigative pieces about the Israeli underword.)Yet, there are so many colourful stories to tell I thought I'd deviate from the Gerry Posner and Myron Love types of stories that extol the virtues of individuals who have led honest, hardworking lives to write about other less honourable fellows who, as the late Harvey Rosen used to say are "of the Hebraic persuasion."
We'll have more about members of our community who had connections to activities that were not always on the right side of the law in our Aug. 16 issue. If you might have a story to add about a relative with a shady past that you might like to share, you can email us at jewishp@mymts.net
Remembrance of Rupertsland Avenue – 1950 to 1975

By BRIAN M. GILFIX Cote Saint-Luc, Quebec September 18, 2023 I have read with interest in various past issues of the JP&N (Sept. 16 and 20, 2019, Sept. 30, 2020, and Nov. 10, 2021) descriptions of streets or blocks where all or most of the houses were occupied by Jewish families. (Ed. note: All those stories – about McAdam Avenue and Bredin Drive, can be found on this website. Simply go to "Search archive" and enter the name of either street. The entire issue in which the story about that street appeared will show in the search results.)
This was not all that unique in the 1950s and 60s, especially with the Jewish population of Winnipeg peaking close to 20,000 individuals during that time. During the immediate post-war years, individuals and families were leaving the Magnus and Flora Avenues with their wooden shuls and moving more northward to the then developing West Kildonan and later developing Garden City areas. This was reflected in the establishment of shuls (Rosh Pina, 1952; Bnay Abraham, 1958; Chevra Mishnayes, 1965) and schools (Talmud Torah, 1952) in the area.
Rupertsland Avenue was a new street developed in 1950 by Edward Rosenblatt. The street name obviously echoes the name given to the territory draining into Hudson's Bay , which was called Rupert's Land. Looking at the actual mortgage documents, houses cost about $8450 for a bungalow (1 storey) while a cottage (2 storey) cost about $2000 more. By the mid-2010s the value of a bungalow style house had increased thirty-fold in value. The street changed appearance somewhat over the years with some upgrades – paving of the back lane (1950s) and planting trees on the front boulevards (1960s).
I grew up on Rupertsland Avenue in the 1950s and 60s. Then, in the block stretching from McGregor St. to Parr St. and comprising about 50 houses, over a third of the houses were occupied by Jewish families. Most were tradespeople or small business owners. None of that generation were professionals. Then, your neighbours were also your friends with whom you socialized. For example, my parents belonged to a bridge club on the street, comprising amongst others the Stollers, Brasses, Bogaches, and Jacobsons. As few trees were planted, we, the neighbourhood children, played across the front lawns of neighbouring houses, effectively making one long field.
The children (including myself) walked to the local schools regardless of the weather: Victory, what was then known as Jefferson Junior High School, Garden City Collegiate, and Talmud Torah – affecting the school demographics such that on major Jewish holidays the public schools "shut down."
We had deliveries from the milkman and bread man. The street was visited by vendors selling eggs and, on one occasion early on, vegetables from a horse drawn wagon.
From my memory, I have provided a list of the Jewish families that lived on the street during this period. I have also given a few short vignettes of some families as I remember it from my then youthful perspective aided by information gleaned from the JP&N and Google. I apologize for any errors in advance. I should note that of the families listed here, with rare exception, the parents have passed away. In some instances, I have noted the year of passing.
565 Rupertsland – Stoller. He was an accountant or bookkeeper. He and his wife had a son & daughter, Elaine (?).
517 Rupertsland – Name unknown.
513 Rupertsland – Kesten. Their son Cyril currently resides in Vancouver.
509 Rupertsland – Tennenhouse – Sam (d.2001) and Gertie (d.2014).
They had four children: Karen, Ronnie, Marsha, and Kenny. He farmed with his brothers during the summer and had a small machine shop in the basement in winter where he made house numbers. They were long time friends of my parents. They had a "bogey man" is their basement, actually an old coal style furnace. The oldest daughter would bang on it to make the "monster" noise to frighten the kids. They were perhaps the first family to leave Ruperstland for the then new Garden City. I believe some family members still live in Winnipeg, but the son Ronnie lives in Toronto.
505 Rupertsland – Gilfix (us) – We were Joseph (d.2014), Betty (d.2021), Debbie (Edmonton) and myself (Montreal). My parents moved to a new home on Rupertsland in 1950 from the Carmen Apartments on Burrows, which is still standing, leaving behind a walk up and ice boxes. The years saw a transition for heating the house with coal to oil to gas. My sister left for Edmonton to attend university, later married there, and has lived there since. My journey was more peripatetic, moving in 1975 to London, Ontario to pursue my PhD, followed by a post-doctoral fellowship at Harvard Medical School, and finally returning to Canada and McGill University to pursue my MD degree and specialty training. I married in Montreal and have been on staff at the Royal Victoria Hospital in Montreal since 1993. Due to age and infirmity, my parents finally left Rupertsland in 2014. I believe my parents were the last Jewish family on the block and street when they finally left.
501 Rupertsland – Dutkevich – Ann Dutkevich (d.2000), husband Nick, daughter Sally and son Joe. She was affectionately known to us as "Mrs. D". She was very kindly. Once, when my sister decided to "run away," she packed her bags to move to Mrs. D. next door.
I believe the children still live in Winnipeg. Their house was later purchased by another Jewish family, the Greenholtzes (daughter Faye & son Joey). He was a tailor and both he and his wife worked in the garment factories. The parents later relocated to Toronto to be closer to their children.
493 Rupertsland – Gabor. They had a son, Brian.
489 Rupertsland – Name unknown.
485 Rupertsland – Bogach – Frank and Ann, her mother, and son Howard. Frank with his brothers ran Tasty Seeds located on Alfred that they had inherited from their father. Howard was recently profiled in the JP&N (August 16, 2023).
469 Rupertsland – Bogach – Maurice & Goldie Bogach and their daughters, Mindy and Evy. The parents played bridge with my parents and he owned Tasty Seeds with his brothers. I believed their children still reside in Winnipeg.
465 Rupertsland – Rodin. One of their two sons, Greg, is a lawyer in Calgary.
461 Rupertsland – Brass – Abe and Rose Brass and their children. Following his passing she moved to Vancouver to be closer to her children, where she later passed away.
516 Rupertsland – Plosker – Max and Bertha Plosker, daughter, and son Erron. The family owned Direct Home Furniture
512 Rupertslsand – Spiller – Jack and Ailenne and their children, Harley, Susan, Sari, and Deborah. I believe some of the children still reside in Winnipeg.
508 Rupertsland – Terhoch – Kurt & Pearl. He was an electrician. They had two sons, Leonard and Marvin, and a daughter, Cheryl. The oldest son, Marvin, was at one time a producer at CBC Winnipeg.
504 Rupertsland – Jacobson – Anne, Nat (d.2002), son Gary and daughter Arlene. Nat had a part job running the projector in movie theatres. At 106 (!), Ann is probably the last living individual of the generation that first moved onto Rupertsland Avenue. She currently resides at the Simkin Centre. Gary still lives in Winnipeg.
496 Rupertsland – Chodiker. One son, William (Bill), is an allergist, now retired, who lives in London, Ontario.
476 Rupertlsmand – Golubchuk – Samuel (d.2008) and Dora and children, Percy and Miriam. I believe they were the last Jewish family to move on to Rupertsland. Samuel was at the centre of a controversial legal battle dealing with the question of who has the right to make end-of-life decisions. This case was widely written about.
468 Rupertsland – Beloffs
Lastly, at the end of the street, there was a corner store (700 McGregor) run successively by Jewish owners, Mandel and later Slutsky.
Interestingly according to my late mother, Paul Snider of Dorothy Stratton murder fame, apparently lived on Rupertsland Avenue for a period of time.
Rupertsland was not a Jewish island in West Kildonan. Immediately behind my parents' house across the back lane on Enniskillen Avenue, there were the:
Bokauts with sons, Barrie and Brad. I remember walking back home with Barrie and his father from the Bnay Abraham synagogue on Shabbat mornings. Barrie went on to work for Foreign Affairs Canada. I believe Brad still lives in Winnipeg,
Lezacks whose son, Jack, is a hematologist in Winnipeg, and
Este and Morris Katz. Their sons, David and Philip, tragically past away at early ages.
On Smithfield, there were other Jewish families such as the Senenskys and Gorewiches (my father's brother-in law and sister).
Over the decades the ethnic and religious composition of Rupertsland Avenue changed as the original inhabitants aged and they and their children moved to other areas. Many of the children left Winnipeg – often to Calgary, Edmonton, or Toronto. Consequently, the demographics and character not only of the street but also of the local schools, institutions, and West Kildonan have changed. On Rupertsland at its peak, probably a third as many Jews lived there alone as compared the number of Jews now living in the entire West Kildonan area (205) according to the latest census. Consequently, many of the local Jewish institutions have moved, closed, or amalgamated. When my parents, being the last Jewish family on that block of Rupertsland Avenue, finally left in 2014, it marked the end of an era for the street.
Individuals like Jonathan Strauss, who stayed in Winnipeg rather than leave when opportunity beckoned elsewhere, are key to sustaining the vibrancy of our community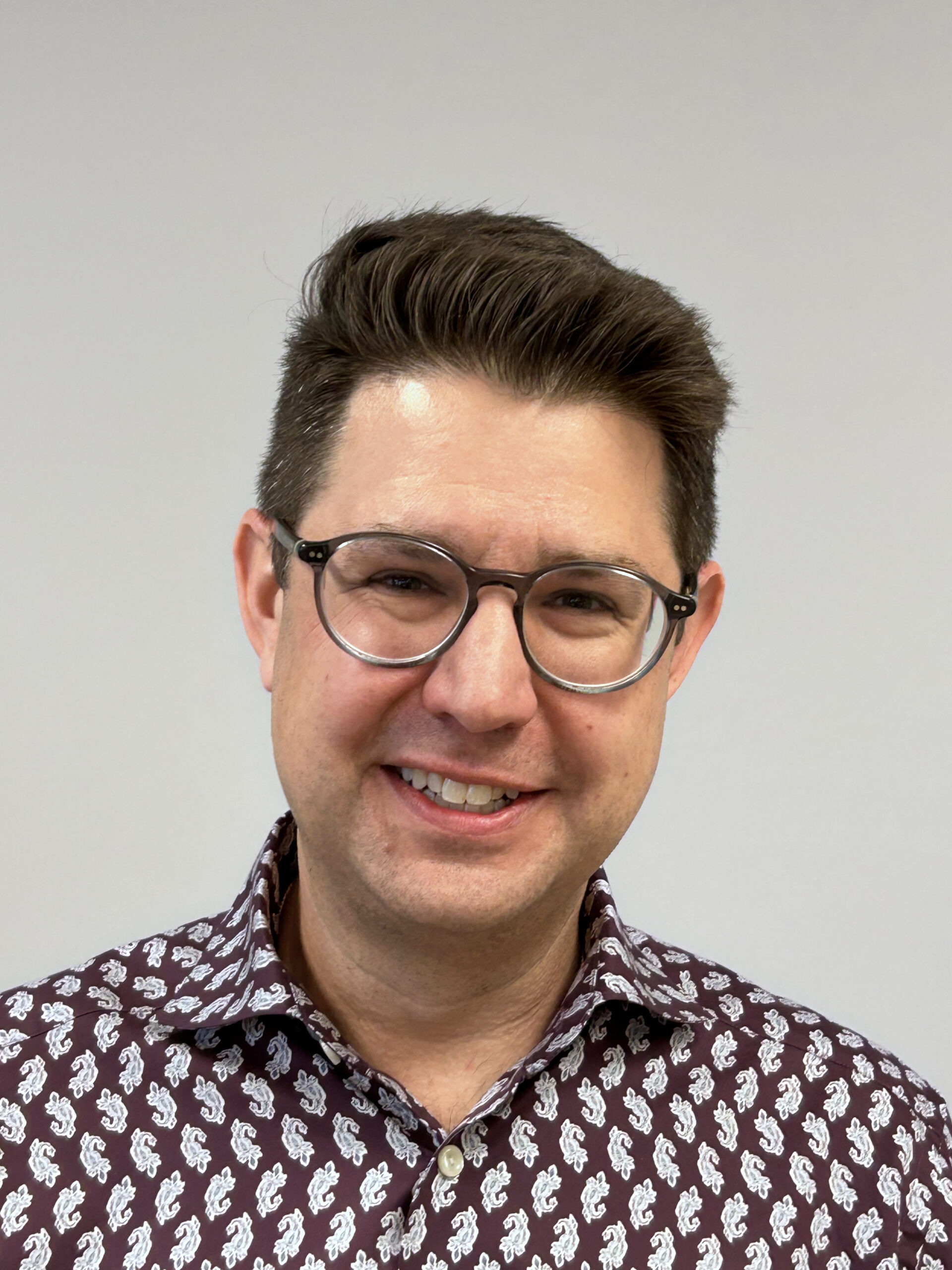 By BERNIE BELLAN In the September 27 print edition of The Jewish Post & News I wrote an article showing how much inflation has had a very negative effect on the amounts that our Jewish Federation has been allocating to the 12 beneficiary agencies of the Federation.(You can read about those cuts elsewhere on this website.) What I wrote in the print issue is that the fact that the Federation has had to reduce allocations to the agencies this year by over $200,000 brings home a point I have been making for years, which is that the demographics of our Jewish community are changing considerably – and not for the better.
In years past the Federation could count on increased contributions to the Combined Jewish Appeal from one year to the next and the beneficiary agencies could expect to receive at least as much in allocations from the Federation as they had the previous year.
And, although there was a slight increase in the total amount raised by the CJA this past year over the previous year, the amount raised in the 2022-23 campaign was only $50,000 more than what had been raised in the 2021-22 campaign.
As I also noted in my article reporting on the decrease in allocations to agencies in our last issue, the Federation had been able to increase allocations to the agencies in the previous two years only by dipping into its reserve fund to the tune of $100,000 both those years – and that was not sustainable on an ongoing basis.
Yet, the impact of the cuts to agencies will not be nearly as severe as one might have expected for two reasons: As I also noted in my article in the September 13 issue, there was a substantial increase in grants given by the Jewish Foundation this past year. Secondly, many of the beneficiary agencies have established endowment funds that have been yielding returns such that they have been able to mitigate to some extent the impact of the cuts that have now been imposed by the Federation.
Certainly, the financial health of our community institutions is not in immediate jeopardy as a result of decisions that have been made by planners in the past, also thanks to the generosity of donors who have now passed on but who left substantial gifts either directly to the Jewish Foundation or to many of the agencies,, as the case may have been.
But, what of the future? Our Jewish community is an aging community and, while there has been an influx of new blood over the past 30 years, many of the members of the Jewish community who could be counted on to provide financial support for community institutions have disappeared from the scene. In many cases their children are continuing to provide that same level of support – but one wonders whether that will continue very much longer?
Further, there has been an ongoing exodus of Jewish Winnipeggers over the years to other cities – which has only been exacerbated in more recent years by many older – and now retired members of our community, moving to other cities to be closer to their children and grandchildren. While I can't pin a specific figure as to how many Jewish Winnipeggers fit into the category of ex-Winnipeggers, anecdotally I have been at the receiving end of a constant stream of phone calls or emails over the years from subscribers asking me either to change their address to another city or, as is often the case, simply cancelling the paper when they leave Winnipeg.
That is why it was so refreshing to hear from one young member of our community who chose to stay in Winnipeg when he could easily have made the move to another city when opportunity beckoned.
That individual is Jonathan Strauss, who was the recent guest speaker at the Remis lecture forum, held weekly at the Gwen Secter Centre (and which will be going until the end of October this year).
Jonathan told the audience at the Gwen Secter on Thursday, September 21 how he's managed to succeed as an entrepreneur in a wide variety of fields, all the while maintaining his residence in Winnipeg, even while servicing clients in many different cities.
His foray into the business word began when Jonathan was only 16, in 1995, he observed – after just having completed Grade 10. He first started working for a publication known as the Computer Post, and when the owners of that publication found themselves in financial difficulty Jonathan had the courage to dare to offer to buy the business from them – which he did.
Still in high school, but now with an entrée into the world of computer retailing through the Computer Post, Jonathan began to organize a computer expo for computer manufacturers and retailers to showcase their products.
Possessed with a formidable communication ability Jonathan was able to transition from organizing annual computer expos to an entire world of event management, under the name Strauss Event Management.
In time, moreover, Jonathan's networking skills allowed him not only to develop a thriving event management company, but also to begin providing management services for many non-profit associations to the point where his company now provides those services for 13 different associations.
In describing how he came to acquire such a keen ability to network, Jonathan paid particular tribute to Brian Scharfstein, who served as a mentor for Jonathan in the early years of his company. He also mentioned Steve Kroft as someone who has provided great advice over the years.
At the same time Jonathan has been eager to participate in volunteering within the Jewish community, he said, including serving on the boards of Gray Academy and the Asper Campus (were he is the Gray Academy representative on that board). As well, he noted, he has been active in the Rady JCC Sports Dinner for many years.
Jonathan Strauss is not unique in his having decided to remain in Winnipeg, fashion a successful career as an entrepreneur, and play an active role within the Jewish community, but for every Jonathan Strauss I could probably name a great many others who didn't stay in Winnipeg.
I remarked to Jonathan that several years ago I decided to undertake an analysis of where every single recipient of a scholarship from the Jewish Foundation in a particular year (that I chose at random) had ended up.
I said that what I discovered was that while many of the scholarship recipients who had pursued educations in health related fields, including nursing, dentistry, and medicine, had remained in Winnipeg, the scholarship recipients who chose to enter into business had by and large left Winnipeg.
In response to that observation Jonathan had a very interesting thought. He suggested that, while prior to Covid what I discovered about where young people ended up may have been true for the most part, if I were to undertake a similar study in a few years time, Jonathan predicted that I would discover a great many more young people will have decided to stay in Winnipeg.
The reasons are not difficult to decipher, he suggested: the extraordinarily high cost of housing in cities like Toronto and Vancouver and the incredibly long commute times if your dream is to own a house somewhere that is anywhere close to affordable. Added to that, Jonathan gave his own business as an example of being able to offer services to clients in many different cities that makes no difference where his services are located. (He even gave as an example his having three employees in El Salvador. Jonathan has never met them, he explained, but they're as much a part of his business as anyone here – to the point that they celebrate birthdays together over the internet as if they were all in the same location.)
I said to Jonathan that, given the negative appeal that living in a city such as Toronto would hold for so many young people, especially those with young families, I've often wondered why our Jewish community has never made a more concerted effort to attract families from a city like Toronto.
The reason, I suppose, that our Federation is quite willing to roll out the welcome mat for prospective migrants here from distant lands, but has never made any sort of an effort to attempt to attract Torontonians, for instance, is that Toronto's own Jewish Federation might find that highly offensive.
And yes, there have been instances of former Jewish Winnipeggers returning to Winnipeg from other cities – and settling in wonderfully here, but wouldn't it be something if a trickle would turn into a torrent?
The key to the future of our Jewish community here is having more Jonathan Strausses decide to stay here – or perhaps return from cities in which they are now living. The alternative is for our Jewish community institutions to rely increasingly on the past generosity of donors who laid the groundwork for the sustainability of those institutions, but without an ever growing source of new donors to our Federation and its beneficiary agencies, the cut in allocations that occurred this year will very likely turn into a regular pattern.
Decision to invite former member of Nazi-aligned Ukrainian military unit to House of Commons raises questions about why he was allowed into Canada in the first place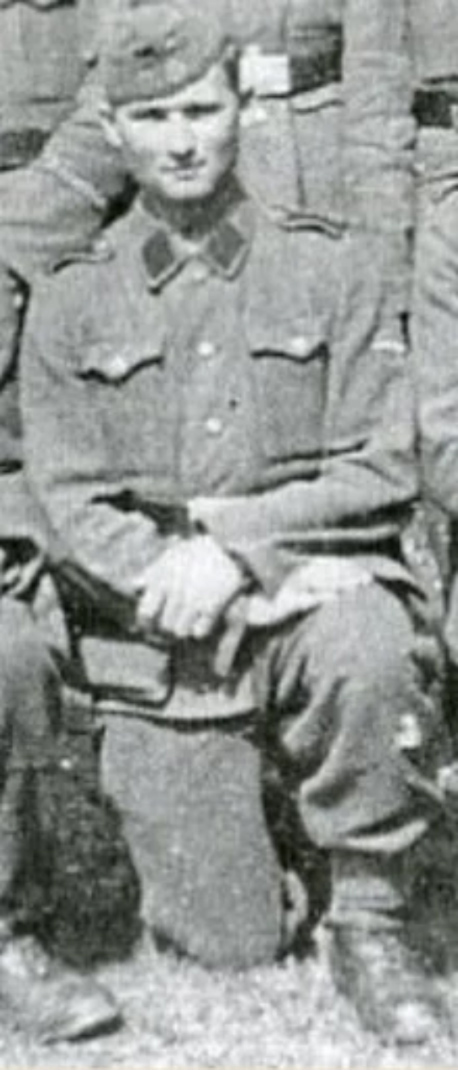 By BERNIE BELLAN (Originally published Sept. 25 in The Jewish Post & News)
The storm that erupted over the revelation that a former member of a Ukrainian unit that fought with the Nazis during the Second World War was invited to attend the appearance by Ukrainian President Volodymyr Zelensky when he spoke to the House of Commons on Friday, September 22, has led to a whole series of questions:
Who is Yaroslav Hunka, the 98-year-old Ukrainian-Canadian who received a standing ovation from members of all four parties in the House of Commons on Friday, September 22, when he was introduced by House of Commons Speaker Anthony Rota prior to Ukrainian President Volodymyr Zelensky's speech in the House of Commons?
What was the Wafen-SS Galicia Division (also known as the SS 14th Wafer Division)?
How is it that many former members of the Wafen-SS Galicia Division were allowed entry into Canada following World War II?
Why was there no vetting of Hunka by anyone prior to his having been invited to attend the House of Commons on September 22?
The fierce reaction from various Jewish Canadian groups, including the Friends of Simon Wiesenthal Centre for Holocaust Studies, B'nai Brith Canada, and the Centre for Israel and Jewish Affairs, was unrelentingly critical of the decision to invite Hunka to attend Zelensky's appearance in the House of Commons.
Hunka's past participation in the Wafen-SS Galicia Division was well known. As an article that appeared on Wikipedia on September 24 noted: "Yaroslav Hunka (Ukrainian: Ярослав Гунька; born c. 1925) is a veteran of the 14th Waffen Grenadier Division of the SS (1st Galician), a Nazi Germany military formation. Hunka was born in Urman, then in Poland, and volunteered for SS Galizien in 1943. He emigrated to Canada after the conclusion of World War II. In 2023, Hunka made international headlines after he received a standing ovation from the House of Commons of Canada, and was recognized by Canadian prime minister Justin Trudeau and Ukrainian president Volodymyr Zelenskyy. Later, it was revealed Hunka was affiliated with Nazis, and Canadian government officials apologized to the worldwide Jewish community. Hunka is retired and lives in North Bay, Ontario.
Biography
"Yaroslav Hunka was born in
"Yaroslav Hunka was born in Urman, Second Polish Republic (now Ukraine) c. 1925. In 1944, Hunka was deployed into combat against Red Army forces on the Eastern Front of World War II. Following the conclusion of World War II in Europe, Hunka immigrated to Canada and joined the Ukrainian-Canadian community.] As of 2022, Hunka lived in North Bay, Ontario, and travelled to Greater Sudbury to protest against that year's Russian invasion of Ukraine."
The question why so many former members of a Ukrainian military unit that fought for the Nazis were allowed into Canada following WWII is laced with controversy. A website that is very sympathetic to Russia lists a number of very serious allegations about Canadian complicity in allowing those individuals into the country:
"In the immediate postwar period, Canada's then Liberal government, working in close cahoots with US and British intelligence, opened Canada's doors to Ukrainian Nazi collaborators. These included members of the infamous 14th Grenadier Division of the Waffen SS, also known as the Galicia Division.
"The scale of the influx of Nazi collaborators only became public knowledge in the 1980s. A comprehensive study carried out by Alti Rodal on behalf of the federal government-appointed Deschênes Commission of Inquiry on War Criminals in Canada uncovered records proving that US intelligence agents in Europe had funneled Nazi collaborators from Eastern Europe through the Canadian immigration system using false papers. Rodal revealed that large numbers of identically typed applications were received by Canada's immigration department from one address in West Germany. On closer inspection, this address turned out to be a US military base.
"The Progressive Conservative government of Brian Mulroney established the Deschênes Commission in 1985, in response to a mounting public outcry over exposures of Nazis and Nazi accomplices who had found a safe haven in Canada and tasked the inquiry with identifying Nazi war criminals residing in Canada.
"Around the same time, the Simon Wiesenthal Center estimated that upwards of 2,000 Nazis and Nazi collaborators emigrated to Canada in the years after the war. A quarter-century later, in 2011, it would give Canada an "F minus" in its annual report ranking countries on their efforts to prosecute war criminals. This placed Canada on a par with Ukraine and the former Baltic republics, i.e. countries where the right-wing, nationalist regimes that have emerged since the Stalinist bureaucracy's dissolution of the Soviet Union openly venerate the ultranationalists who aligned with the Nazis when they invaded the USSR.
"War criminals in Canada
"A significant number of those who made their way to Canada were members of the Nazi SS's Galicia Division, which was made up of Ukrainian nationalist volunteers who fought on the side of the Wehrmacht against the Red Army during the Nazis' war of annihilation against the Soviet Union. This preplanned onslaught—launched in June 1941 when a 3 million-strong force comprised of German troops, their Axis allies and fascist volunteers invaded the Soviet Union—led to the deaths of 27 million Soviet citizens and the Holocaust.
"In waging war, suppressing the population, and pursuing the annihilation of the Jews, across Eastern Europe and above all in the USSR, Hitler's Wehrmacht and SS shock troops relied on the loyal collaboration of ultraright-wing, anti-Semitic forces. Among the Ukrainian nationalists, in both occupied Poland and the USSR, the Nazis found eager collaborators. The Galicia Division was formed in 1943 out of a faction of the Stepan Bandera-led Organisation of Ukrainian Nationalists Bandera (OUN-B) and fought with the Nazis against the Red Army throughout 1944.
"Massacres perpetrated by the division against Polish and Jewish civilians have been well documented, including at Huta Pieniacka, Podkamien, and Palikrowy. At Podkamien, 100 Polish civilians were massacred in a hilltop monastery, and at least a further 500 in surrounding villages as the Red Army approached the German-occupied area in March 1944.
"Members of the Galicia Division were initially prohibited from entering Canada due to their membership in the SS. But in 1950, Britain made an appeal to the Commonwealth for volunteers to accept a total of 9,000 division members who were at that time residing in the UK after being disarmed by British troops at the war's end.
"When Canada's External Affairs Department, prompted by complaints from the Canadian Jewish Congress (CJC), raised concerns about the division's ties to the Nazis and role in Nazi atrocities, the British government insisted that it had carried out background checks. "While in Italy these men were screened by Soviet and British missions and neither then nor subsequently has any evidence been brought to light which would suggest that any of them fought against the Western Allies or engaged in crimes against humanity," claimed the British Foreign Office. "'Their behaviour since they came to this country, added London, 'has been good and they have never indicated in any way that they are infected with any trace of Nazi ideology.'
"With this letter serving as political cover, Prime Minister Louis St. Laurent and his cabinet declared that Galicia Division members would be permitted to immigrate to Canada unless it could be proved that they had personally committed atrocities against civilian populations based on 'race, religion or national origins.' Simply having been a Galicia Division member would not be considered a valid reason to prevent entry, even though after the war all Waffen-SS members had been deemed complicit in war crimes.
"The immigration of Nazi and Nazi-allied war criminals continued for more than a decade after the war and was a significant factor in Canada's emergence during the Cold War as a political-ideological centre of far-right Ukrainian nationalism.
"Speaking to a CBS "60 Minutes" programme in 1997, Canadian historian Irving Abella, who is currently Professor for Canadian Jewish history at York University, bluntly summed up the political climate of the time. 'One way of getting into postwar Canada,' he said 'was by showing the SS tattoo. This proved that you were an anti-Communist.'
"Ottawa carried out this policy in close collaboration with US authorities, who similarly permitted ex-Nazis to settle in the US and recruited hundreds to act as spies against the Soviet Union and the Soviet-allied regimes in Eastern Europe. According to investigative reporter Eric Lichtblau, up to 1,000 former Nazis were made use of by the CIA in Europe, within the US itself, the Middle East, and in Latin America.
Yet, other historians dispute the notion that Canada became a safe haven for Nazi and Nazi-allied war criminals. In a book titled , written by historian Howard Margolian, and reviewed by Urs Obrist in 2002, Obrist writes the following:
"Even though the debate on the admission of Nazi war criminals to Canada after World War II seemed to have reached its apex in the mid-1980s, with the investigation of the Jules Deschênes Commission and its inquiries on war criminals, the issue has continued to stir historical interest in the 1990s and beyond.[1] This recent publication by Howard Margolian, Unauthorized Entry, revises the widely held view that Canada has been a safe haven for Nazi war criminals. Margolian is a Canadian historian with a special interest in the history of World War II and Nazi-occupied Eastern Europe. As the author of Conduct Unbecoming, he has already shed light on the story of the murder of Canadian POWs in Normandy and the trial and fate of the SS-General Kurt Meyer.[2] In Unauthorized Entry, Margolian challenges and refutes accusations stating that the King and St. Laurent governments had been negligent in the admission of Nazi war criminals and collaborators to Canada.
"His study concludes that neither the immigration bureaucracy, nor the immigration lobby in Canada, nor the western intelligence community were as responsible for the influx of about 2000 war criminals and collaborators as has been generally assumed. Instead, he argues, the blame is to be put on the war criminals and collaborators who gained entry to Canada by forged identities or by giving false information about their wartime history. The great majority of Nazi war criminals and collaborators who settled in Canada after the Second World War were admitted not on purpose, but as a result of the absence of, or inaccessibility to, information about their wartime activities. Margolian summarizes that, in view of the benefit drawn from the immigration of the 1.5 million immigrants arriving in Canada between 1945 and 1955, it was worth taking the risk and admitting some 2000 war criminals to Canada."
However, in his review of Margolin's book Obrist notes that the Canadian government made exceptions for three categories of immigrants – who were not denied entry even if they might have had Nazi connections: "German scientists, Estonian refugees from Sweden and former members of the Ukrainian SS-Division 'Galicia'."
As for how the Speaker of the House of Commons could have completely overlooked Hunka's past membership in a Nazi-affiliated unit during WWII, Rota released a statement late Sunday afternoon saying he recognized an individual in the gallery on Friday, and that he has "subsequently become aware of more information which causes me to regret my decision to do so."
"I wish to make clear that no one, including fellow parliamentarians and the Ukraine delegation, was aware of my intention or of my remarks before I delivered them," he wrote.
"I particularly want to extend my deepest apologies to Jewish communities in Canada and around the world."
The statement does not make clear what Rota is apologizing for, and it does not name Hunka or give any details about what information Rota learned about him since Friday.