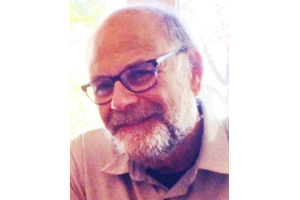 By GERRY POSNER Here is a bit of a test for you: Name a Jewish Winnipeg family with three generations of lawyers. Well, given that a recent piece in the JP&N mentioned a couple of families whose names both end in Pollock, that might not be too difficult to do.
But if you add to the mix a family that has had three generations of men very involved in both the Jewish and general communiies, also with a strong leaning to the left politically, can you guess the name of that family? You likely figured it out: the Cherniack family – Joseph Alter, Saul, and Lawrie.
Much has been written about the eldest Cherniack, Joseph Alter, born in 1885, and who died in 1972. He began the Cherniack tradition, called to the Bar in 1918 and a practising lawyer for over 51 years. Active in the Canadian Jewish Congress, he also had, among other distinctions, a prominent role as a founder of the I. L. Peretz School.
Son Saul (1917- 2018) was a heavyweight in terms of his contributions to this community. His efforts on behalf of underprivileged people or groups is legendary. Surely his greatest passion was for the socialist movement, first the CCF, and later the NDP. Here was a man driven to help others, which he did in many capacities, not the least of which was his service to the Province of Manitoba as a member of the Manitoba Legislative Assembly from 1962-1981, including terms as Minister of Finance, Minister of Urban Affairs, and Deputy Premier in NDP governments. He later was a member of the Manitoba Hydro Board and even in his so called retirement, he taught ESL (English as a Second Language) as it was then known, as late as age 95.
The first two generations of Chernicaks were followed by Lawrie, who has added in serious and significant ways to the lustre shining from his family. Lawrie graduated with a BA in 1966 from Carleton College in Northfield, Minnesota. He then obtained an MA in English at the University of Chicago, later an LLB from the University of Manitoba. In 1996, he was certified as a Chartered Arbitrator by the ADR Institute of Canada. In 2005, Cherniack received a certificate in Conflict Resolution specializing in Mediation, and in 2007, he was certified as a Chartered Mediator by the ADR Institute of Canada. A lot of titles, but Lawrie is quick to say that he considers "himself particularly fortunate in having been trained in, and used throughout my career, three different but related skills: conflict resolution, advocacy and teaching." In fact, a closer look at his life reflects his major involvement in each of these areas.
As a skilled arbitrator in labour, construction and aboriginal law, Lawrie served as the vice-chair of the Manitoba Labour Board, also of the Manitoba Human Rights Commission. In fact, he was an appointed adjudicator for Indian Residential Schools Appeal Claims. Lawrie also created and taught courses on arbitration, negotiation and advocacy right across Canada. And let's not forget his terms as a city councillor, teacher, community organizer, and a radio and television commentator on current affairs. His writings on a variety of topics, to put it mildly, are prolific – too numerous to even consider listing them all. His teaching career spans decades and includes an assortment of groups and individuals. In short, as impressive as are the contributions of the elder Cherniacks (and they are truly impressive), Lawrie has continued with the Cherniack ethic of giving back to the community.
How did this happen and what was the influence of the two previous generations on Lawrie and indeed, not to be omitted, the influence of Lawrie's mother? Likely it all began for Lawrie in his formative years growing up on St. John's Avenue in the north end of Winnipeg, his years spent at the Peretz Folk School and later, St. John's High School. Lawrie grew up in an environment exposed to Yiddish both at school and in the home from his grandparents, Alter and Fanye Cherniack. But it was the people around him who really had a profound effect on the young Lawrie Chernaick and indeed his brother Howard. Lawrie puts it this way: "My grandparents and parents were relentless in the struggle for social justice. They were socialists and I remain a proud socialist." Moreover, the Holocaust loomed large in the Cherniack home, even though Lawrie and many of his classmates were second generation Canadians. To grasp the impact of the Holocaust on Lawrie, one just has to read what he has to say about it: "We were never allowed to forget how lucky we were and how horribly others had suffered. I would say that one of the most difficult things for me to do, even today, is to be completely happy when I know that others are suffering and unhappy."
In the end, Lawrie Cherniack acknowledges he was privileged to have grown up in a home which was a centre for gatherings, many of which were of a political, intellectual, and artistic bent. The people he was exposed to from an early age were, as he says, an eclectic and fascinating group, always very welcoming to Lawrie and his brother. Thus, the Lawrie Cherniack of today, even at an age when most of his contemporaries have retired, is still very active, just like his father and grandfather before him, in the relentless pursuit of making a better world.