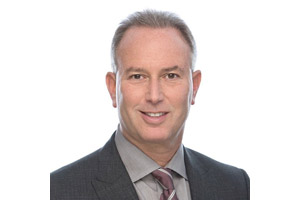 By GERRY POSNER Winnipeg has turned out men and women who have achieved fame in all sort of areas, especially the world of entertainment. In David Zitzerman, one could say he is the go to guy for people in film, TV and on-line industries, both in Canada and the United States.
Zitzerman is a partner and head of the Entertainment Law Group at the prestigious Toronto law firm, Goodmans LLP, where he has practiced entertainment law for over 30 years. His clients have included a wide spectrum of independent producers, Canadian networks, studios in Hollywood, US networks, cable and OTT services, private equity investors, European broadcasters, film and TV distributors, publishers, talent guilds and agencies, writers and performers. Did I miss anybody?
How did that all came to pass? How can a kid who grew up in the north end of Winnipeg achieve such heights in such a short time? Trust me, he did it. David was the son of the late Saul and Zelma (Goldberg) Zitzerman. Aside from all else, David had what you might call ability oozing from his gene pool. Zelma was not just a homemaker, she was an author of illustrated children's books, including the well known "Trumpet the Elephant."  
Saul Zitzerman, better known as " Shelly"  was a partner in the most prestigious Jewish law firm in Western Canada, the not to be forgotten Buchwald, Asper, Henteleff, Zitzerman. David took a similar same path at Goodman's, only on a much larger stage.
David attended Talmud Torah, Joseph Wolinsky Collegiate and the University of Winnipeg, from where he graduated high school. He then went on to the University of Manitoba where he was the Gold Medallist in Arts in 1978. If you don't believe me, look it up in the Jewish Post and News where he was featured as a "Jewish scholar." But more importantly, he was a graduate of the schools which really count like Simon's Deli, Kelekis, and the Pancake House.  
Zitzerman followed a career path established by his father and entered the Faculty of Law at the University of Toronto where, once again, he excelled, winning several academic prizes, including standing second in his class in first year law. Interestingly, while attending law school, he shared a home with none other than well known Winnipeg historian Allan Levine.
Zitzerman articled at a major law office, Osler, Hoskin and Harcourt LLP and practised corporate law there for three years following his graduation and call to the Bar. He was soon headhunted to join Goodmans and joined that firm in late 1986, where he has been happily ensconced ever since. Zitzerman had the good fortune to work on a major feature film called " Moonstruck", starring Cher and Nicholas Cage, and directed by the great Canadian director Norman Jewison, as his very first film project.
The David Zitzerman resumé could occupy several print editions of the Jewish Post & News. It's clear that when it comes to entertainment law, he is considered among the top in his field. Zitzerman was named the "2020 Toronto Entertainment Lawyer of the Year" by Best Lawyers, one of the 30 leading media lawyers in the world by Euromoney's "The Best of the Best", and is rated "AV Preeminent" by Martindale-Hubbell – its highest ranking.
If it's copyright, defamation or media law, Zitzerman is your man. He lectures regularly, appears on Bloomberg BNN and gives seminars around the world. Moreover, he is an adjunct professor at his former school, the University of Toronto Faculty of Law, an author of the basic text of entertainment law in Canada, and sits as a Director for the Canadian Film Centre.
As for clients, he acts for some of the largest media giants in the world, including: Disney, Netflix, Amazon, Apple, NBCU, CBS, DreamWorks and Youtube – just to name a few. What this means is that David Zitzerman has made it in a way that would have led to his parents, as they say, "shepping nachas" – in a major way. And, not to be overlooked is that he still retains close relationships with ex-Winnipeggers living in Toronto, like Irwin Isenstein, Ed Rosenblatt, Joy Kaufman, Arthur Standil, Darren Brown and Naomi Erenberg. With all that he has achieved, David Zitzerman has not forgotten his Winnipeg roots.