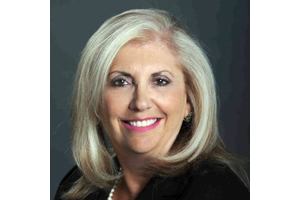 By GERRY POSNER
With all the problems in Canada stemming from Covid-19, most notably in nursing homes, I suggest what is needed is a Senior Czar to oversee and deal with the issues confronting these institutions and indeed retirement residences as well. I even have a person who could take charge and do a complete overhaul of the system, someone who has experience in the field of governance, human resources, emergency response, nursing home capital requirements and leadership in a variety of areas.
That person is none other than former Winnipegger Elaine Todres. This is a gimme. Put her in charge and you can bet that the rate of infections, illness and death would decline precipitously. And the problems plaguing nursing homes across Canada would plummet.
For those of you who do not recall Elaine Todres, think first of Elaine Melller, daughter of two former Holocaust survivors and long time Winnipeg residents, Arie and Bernice Meller. Or perhaps the connection might be through her twin brother Jack or younger brother Harvey. Let's say that the Meller name was and remains a very distinguished one on various levels.
Or perhaps you might know Elaine as the wife of yet another former Winnipegger who is also a Winnipeg legend, as in Rubin Todres. Irrespective of her origins, Elaine Todres started strong and has continued on the same very self-directed path that she began as a product of the Joseph Wolinsky Collegiate under the tutelage of the late Rabbi Irwin Witty. She was into ballet, music (in fact, she a part of the Cantor Brownstone choir for a period of time), Young Judea, BBG and the Sarah Sommer Chai Folk Ensemble. Of particular note, Camp Massad also played a huge part in the life of Elaine Todres.
With that beginning, Elaine moved on and completed a BA Honours degree from the University of Winnipeg, followed by a Master of Arts degree in 1972 and a PhD – in 1977, both from the University of Pittsburgh. And then the trajectory was both straight up and broadly spread. Elaine took her first step on the ladder of her career when she joined the Ontario Public Service in the Ministry of Revenue (as it was then known). From there, she became the head of the Ontario Women's Directorate, leading the effort to create pay equity legislation for both the public and private sectors. Way ahead of her time was Elaine. This was a first of its kind. Also, Elaine helped this organization create the first educational campaign against wife abuse. All of these forward actions propelled Elaine into the position of Deputy Minister of Human Resources from 1987-1991, becoming the first female Jewish deputy minister in Ontario.
From that time to 2000, the stamp value of Elaine Todres in all aspects of government skyrocketed. The list is endless as to her job descriptions, but here are a few of them: From 1991-93, she moved into the Ministry of Culture and Communication, and later into a broader ministry from 1993-95 known as Culture, Tourism and Recreation – again as a deputy minister. From 1995-97, she was the Deputy Minister of Corrections and Deputy Solicitor General. You get the picture. Elaine left government in 1997 and was the president of the Baycrest Centre Foundation for three years, where her task was to establish board governance and provide leadership for Baycrest's capital campaign, in particular for the Apotex Centre at Baycrest, by raising a mere $80 million. Baycrest has never looked back since Elaine's involvement.
Then, of course, there were all of Elaine's board directorships: Northern Trust Canada, Canadian Policy Research Network, Rosterware Inc., the Women's College Hospital Foundation, Women's College Hospital, Sunnybrook Hospital and Women's and University of Toronto Centre for Research in Women's Health all have had the helping hand of Elaine Todres as a leading board member over a period of years.
That just scratches the surface. Let's not forget her service as an officer of the Canadian Jewish Congress, Ontario Region and her time as a founding director of the Toronto Housing Corporation. And she has played an integral part in the transition teams of various Ontario governments. With all of that and more, Elaine did manage to squeeze in her becoming a mother to now two adult children, also a grandmother to three grandchildren.
Since 2000, Elaine has been running her own consulting firm. Some the readers will no doubt recognize the name Todres Leadership Counsel, which is an extremely busy firm. This company provides strategic and governance counsel to executive leadership teams. Her range of clients includes provincial health organizations, hospitals, universities, boards, trade associations, government ministries, agencies and private sector organizations. The list of her clients is staggering in its scope, including the Government of Hong Kong, the Government of Newfoundland and Labrador, and the Ministry of Healthy and Long Term Care in Ontario just to name a few. One of her clients in recent years was the Simkin Centre.
In short, in Elaine Todres you get the full package. She is just the kind of person needed to take charge of the most pressing concern facing our federal and all provincial governments:long term care. Maybe we can get a copy of this issue of the Jewish Post & News with my recommendation to Justin Trudeau and the premiers across Canada. "ET: Please phone home. Canada needs you."
(Ed. note: Uh, Gerry, before you go volunteering Elaine to take over responsibility for managing senior care across the country, I have one question: "Have you asked her?")