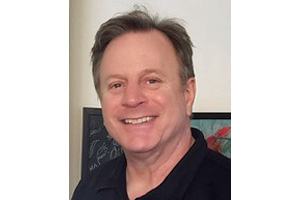 By GERRY POSNER When you talk of ex-Winnipeggers who have more than a fond spot in their hearts for the city, their past, their family and identity, look no further than Harvey Minuk, a central figure in that very large and well known Minuk clan so evident in Winnipeg and now beyond. Minuk oozes with what is the essence of Winnipeg life and I suggest he is transforming Toronto one house at a time.
His beginning might have given us a clue as to what would follow since he was delivered at home by his own father at 2 Mellish Avenue on a cold February day. Right away you knew this kid would be different. Dad was Bert Minuk – married to the former Lola Fashler. Minuk grew up in Garden City, later moving from Mellish to Forest Park Drive. Along the way, he not only attended Jefferson Junior High and later Garden City Collegiate, but he developed friends that have remained to this day. These relationships exist because Minuk feels strongly about Jewish traditions, such as justice and welcoming the stranger. His choice of friends represents these two Jewish ideals. He stays in touch with his old Forest Park neighbours, Shelley and Len Hirsch, as well as Chaim Raber. This is very Winnipeg.
Integral to his growing up years were his sporting activities, including playing baseball at the Garden City Community Centre, hockey at the West Kildonan Arena, as well as street hockey on his street. To this day Harvey has cherished memories of walking to play hockey in the dark morning with a stick over his shoulder, blades up and skates dangling from the end.
Now, if you know anything about Winnipeg, you know the Minuks were a large bunch, and a tight one. The High Holidays at the Ashkenazi Synagogue on Burrows Avenue were veritable Minuk- run services, given their numbers and their Kohanim status. This applied to major simchas as well. As Harvey tells it, "My friend Avrum Pollock and I share a joke that, forget the Ketubah, a Winnipeg Jewish wedding needs at least one Pollock and Minuk as witnesses so that it can be considered official."
And, at most of the Jewish weddings in Winnipeg in the day, that likely was the case. Another place of assembly was Gimli, or more specifically Loni Beach, where Ruthie and Hy Sirkis and Dora and Keppy Steiman, along with Ruby and Sam Minuk and their respective families, all part of the Minuk mishapacha gathered regularly.
Harvey graduated from the University of Manitoba with a BA in both Psychology and Economics. He apprenticed with his father and Uncle Bill Minuk in what was then a premier real estate agency in Winnipeg: Park Realty. (Many readers will recall that name.)
Harvey then headed off to McGill for an MBA programme. As Harvey puts it, " It was a weird feeling being the only Minuk in the Montreal phone book." Upon graduating with a Finance major, Harvey headed off to Toronto and the then Midland Doherty company (later Merrill Lynch), followed by a stint at the Bank of Montreal in its real estate group.
About 12 years ago Harvey met Summer Nudel, whom he married five years ago. Harvey is now a step-father to Cleo.
Ultimately, Harvey was recruited to become the first Canadian hire at the GE Capital Real Estate Group. But. in 1988, Minuk decided to start out on his own with his company, First Place Capital Inc., which drew Harvey Minuk into valuations, consulting, development work and in large part, residential renovations. The company evolved and today still involves both Harvey as the general contractor and prime shaker and mover, along with Summer, who handles social media, photography and administration.
Harvey has also brought with him to Toronto his Winnipeg Lubavitch Ahkenazai roots to a Toronto synagogue called the Junction Shul. The impact of the time spent at synagogue in his Winnipeg days and the death of his brother Randy Minuk some nine years ago caused Harvey to take on a more observant lifestyle than in the past.
Surprisingly, he even makes challah and is a proficient cholent maker. How many Minuks can make that statement? But what is the most constant and unwavering part of Harvey's life is his connection to Winnipeg, his past, friendships and of course, his family. Harvey's father, Bert Minuk, is still active and once the pandemic has ended, you can bet as sure as there is a Minuk davening at the Ashkenazi on the High Holidays, that Harvey Minuk will be back in town to visit with his friends and the many Minuks.