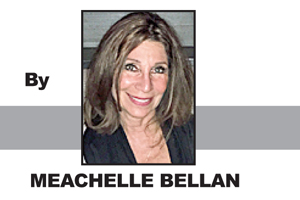 Recently I was given some new hair products by the name of Agerios to try.
I was so impressed with the results I got from these products – my hair had more body than it has typically has and I just loved the fragrance -that I decided to contact the company that makes Agerios hair products and find out more about them.
I admit I had never heard of Agerios hair products before, so when I sent an email to the company asking for information I was very impressed when the company owner himself, whose name is Ben Wei, contacted me.
It turn out that Agerios products are relatively new to the scene (only having been introduced ten years ago, I learned later), but that the products are now being sold worldwide – and are becoming increasingly popular – both in hair salons and in sales directly to the public. I also learned that Agerios products are produced by a company known as Erios, which also produces other beauty products.
Ben explained in his email to me that Agerios is an Australian brand with offices in Canada and the United States. "AG", he wrote, means A+Good products, while "Erios" is the company's name. Ben says he has set strict standards for the production and use of his products in hair salons throughout 50 different countries around the world.
Ben sent me material about five different product lines that Erios sells.
Here are descriptions of the five different Agerios hair products: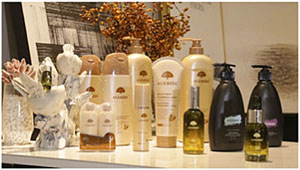 Argan Oil Series: These products are infused with Moroccan Argan Oil, rich in nutrients such as Vitamin E, Omega 3, and Omega 9 fatty acids. They help restructure the hair's protective film to shield it from damage and helps revitalize dry, brittle, and damaged hair, leaving it smooth, shiny and manageable with extra strength.
Within the Argan Oil Series, Erios has a variety of moisturizing hair products, including: Argan oil, shampoo, conditioner, repaired hair mask, moisturizing cream, curl essence, and hair spray.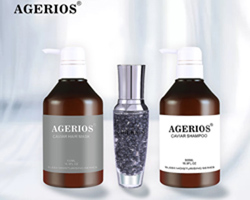 Caviar Sleek Moisturizing Series: These products have a unique fragrance. They're rich in plant and caviar extracts, leaving your hair softer, smoother, healthier and stronger. Caviar products effectively protect your hair, injecting it with rich, natural Argan Oil. As well, they will protect your hair colour.
Products in the Caviar Sleek Moisturizing Series include: shampoo, repairing hair mask and caviar hair essence.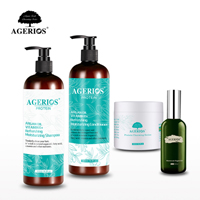 Protein Charming Series – especially good for dry hair. The products in this series are infused with Argan Oil, Vitamin E, fatty acid, protein and other nutrients. These products can tenderly repair and restore damaged hair, make hair smooth and shiny, add moisture to your hair, and improve hair elasticity.
Products in this series include: Protein shampoo/conditoner and Mask/Argan Oil.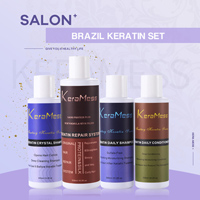 Fantasy Keratin Series – Keratin is a smoothing treatment that seals the hair cuticle with a coating of protein that eliminates frizz, also adds softness and shine. It can smooth and straighten frizzy hair, repair damaged hair and nourish dry hair. Keratin makes hair much more nutritious. As well it will keep your hair straight for up to six months.
Products in this series include: Crystal shampoo/keratin treatment, shampoo, and conditioner.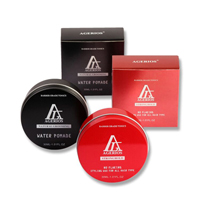 Natural Hair Styling Series – for men: This special strong hold hair wax and water based pomade for men is made with crystal gel technology to give a long hold formula that doesn't damage hair. It stays on for as long as you want! Once applied the hair wax doesn't loosen its grip and ensures perfect long-lasting hair. Products in this series will give men an all natural, non-greasy and non-sticky appearance, without any flaking.
For more information about any of these products go to the Erios website at
erioscosmetics.en.alibaba.com
or email info@erioscosmetics.com