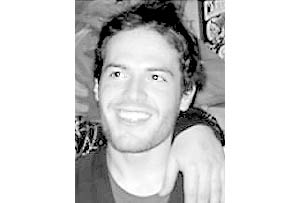 By MYRON LOVE In his short life, Jonah Nepon was an inspiration to many. A young man with a passion for film and music, he worked to promote as yet little known musicians by arranging performances for them and providing a platform for them to showcase their artistry.
His family remembers him as a very special person with "an extraordinary presence that was gentle yet powerful, a strong empathy towards others and the best sense of humour."
Nepon, one of nine siblings, growing up in the north end, was a graduate of the Jewish school system – Talmud Torah, I.L. Pertez School and Gray Academy (class of 2002). He was also a Camp Massad alumnus.
In 2011, he was diagnosed with a grade four glioblastoma brain tumour. Sadly, he passed away on March 3, 2013, at the young age of 29.
While some of his siblings over the years have worked to raise money for cancer research through, for example, CancerCare Manitoba's annual Challenge for Life, in 2020, Adam Nepon decided to up the ante and honour his brother's memory through the establishment of the Jonah Nepon Memorial Fund at the Jewish Foundation of Manitoba in support of music production/sound engineering education, and programming for children with brain development and physical disabilities.
"The initial goal was $10,000," reports Adam. "The money was raised in just a few months and supporters continued to contribute."
As a result, Adam notes, the decision was made to aim higher. The new target is $100,000. "With an endowment fund of $100,000, we can offer financial assistance to many more projects that would have been near and dear to Jonah," he says. The first project to receive funding, Adam reports, was the provision of ongoing financial support for music production and sound engineering programming at Camp Massad.
"Our next beneficiary," Nepon says, "will be Gray Academy. After Jonah was diagnosed, I planned a trip to Florida with him and received a call before leaving. The teachers and staff from Gray had heard about this and raised almost $400 for him to use on the trip. After Jonah died, the teachers at the school donated $400 in his memory. To show our appreciation, we will be giving the school $400 each year to help support a family with medical issues.
Nepon reports that the Jonah Nepon Fund currently stands at about $15,425.
"We are looking at the long term here," he notes. "For my 40th birthday, for example, I asked that friends and family make donations to the fund in lieu of presents.
"We welcome donations for all Jonah's and our friends."
Readers who may want to support this worthy effort in memory of Jonah can go online at www.jewishfoundation.org/jonahneponfund.
"This fund was started to show the appreciation our family has for the Jewish Foundation, the community, and all the programming that supported us as children to chase our dreams," Adam Nepon notes. "The fact that as it grows it will also support causes that were important to Jonah just makes it that much more special."
And Jonah's good friend, Sheldon Berney, observed that for Jonah, "the dance ended far too soon, but throughout his short dance he taught us the importance of following our dreams. He left us with lessons how to love, laugh, and most importantly, how to be kind".