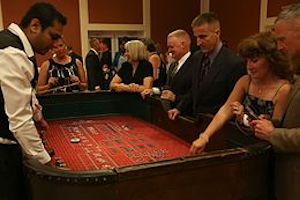 Millions of people can now experience the thrills of online casino games. Given the ever-increasing number of options, you may be unsure which online casino games to play. Which games are the most popular, and which should you start with? Below are some of the most popular casino games you can try:
Slots
Slot machines are gambling machines with rotating reels. You will always find various symbols on the reels. Gamers place wagers on the symbol alignment and then spin the reel. The player wins if the symbols line up with the bet after the reels have stopped spinning.
 The operation of the reel is controlled by computer software, which selects which numbers and symbols will win. Unlike early slot machines with limited symbols and reel widths, modern online slots contain numerous reels, dozens of pay lines, bonus games, and immersive 3D graphics.
 Playing slots online can be more exciting than going to a physical casino. You may play games with fascinating, interactive, and entertaining tales. Some of them are mystic, fictional, historical, and sporting elements.
 The progressive jackpot game is another fantastic option for players. When you play for a progressive jackpot, you can compete against gamers from all around the world. In most cases, the payouts are substantially higher than in single-player games.
 Live Casino
Players can play against a live dealer in real-time in live casino games. Thanks to advanced live-streaming technology, players can speak with a dealer during shuffling, dealing, and betting.
 Mobile and laptop users can participate in live casino games. On the casino's website, players will see a Live casino button. A live dealer will appear after you press or click this button and guide you through the game.
 Live casino games provide you with the same thrilling experience as visiting a real casino. During a live gambling session, you can play blackjack, poker, roulette, and various card games.
 Table Games
Table games are among the top 10 online casino games that allow players to play with a live dealer. This distinguishes them from slot machine games and multiplayer games such as poker.
 Table games allow players to put their knowledge and tactics to use. Rather than spinning a slot machine, they can use their understanding of the odds. While these games aren't as popular online as slot machines, they're nevertheless fun to play. Table games that are popular include:
 Baccarat: This high-stakes game is simple to pick up. The dealer deals each participant two or three cards. The game's object is to play until the card count reaches nine. Players can gamble on their hands, the dealers, or a tie, which adds a variation to the game.
 Roulette: A wheel, a numbered board, and a live dealer are all part of the roulette game. The dealer spins the wheel after placing the ball on the board.
Poker: Poker is a well-known card game that has been played for many years. Because tournaments take place at all hours of the day and night, there is always a table available. Learning and mastering it takes time, but you will never be bored once you do.