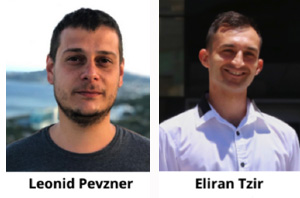 When we look at how most companies hire employees, it seems that the basic process has remained unchanged for the past century…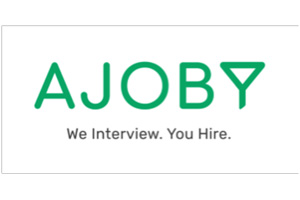 From multinational companies to a hardware store down the road the hiring process is the same: An Applicant sends in their resumé – then waits… hopes for a phone call to schedule a preliminary interview, and waits some more. Then maybe the applicant is actually given an interview, and then waits again – hoping to move on to the next stage.
Eliran Tzir and Leonid Pevzner knew the feeling going through the long and frustrating job application process, so they decided they wanted to break the status quo. Childhood friends from the Israeli beach city of Ashdod, after they finished their service in the Israeli Air Force, they both entered into higher education and decided to work in high tech.
Tzir was hired for high demand jobs at well-known companies, including lAmdocs and Intel. Pevzner worked in one of Israel's biggest companies: Checkpoint. Both men were highly qualified in their respective fields and both had impressive educational backgrounds, yet they both had to endure long waits before actually being hired.
In typical Israeli entrepreneurial spirit, Tzir and Pevzner co-founded a new company called Ajoby The two friends say their goal was to bring "a disruptive technology into the hiring process that will allow companies to hire qualified candidates without any biases whatsoever". With the pandemic likely coming to an end in the not-too-distant future, some companies are in a hiring frenzy ,competing for top talent again. As economies around the world begin to recover, inevitably hiring processes will be strained. HR personnel and managers will need to manually sift through thousands of resumés, schedule initial phone calls, and have a never-ending email chain with potential candidates.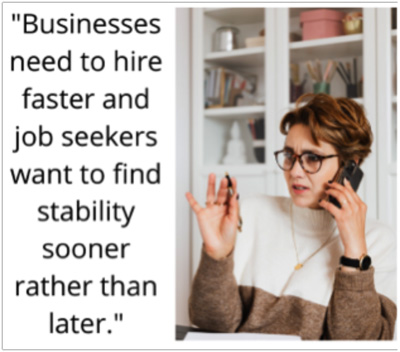 A simple search shows that from posting a want ad to actually hiring an employee takes an average of 40 days. These long processes are hurting both businesses and job seekers. Businesses need to hire faster and job seekers want to find stability sooner rather than later. This stress leads to human error where many qualified candidates do not get that phone call or worse yet.
Ajoby eliminates those problems. With highly sophisticated Artificial Intelligence, Ajoby is able to "read" the qualifications needed for any position and write out key questions that need to be answered by an applicant. Ajoby can be integrated into any system and, with its user-friendly dashboard, you will never see a clutter of resumés again.
When an ad is posted the potential applicant still sends in a resumé, but needs to answer a series of questions that have been customized to the position – thanks to Ajoby's AI. Based on those anonymous answers recruiters can receive real-time information and a true skills-based chance to determine if a particular applicant is the best fit. There is no bias in the decision making and the process saves countless hours.
The best part is of all this is, as an employer, you only purchase contact information from prime applicants. There are no outside or unconscious influences that can get in the way of your winnowing out job applicants – you get just the facts. Everyone applying for a position will have an equal opportunity to be considered for a job and you, the employer, will get to decide who the right-qualified candidate is with never-seen-before accuracy and speed.
For more information visit Ajoby.