7 incredible new things the world can thank Israel for
By ANDREW TOBIN
TEL AVIV (JTA) – To build a Jewish state in the Middle East, Israelis had to be innovators.
Some of what they've come up with has been used mostly by their fellow citizens — think Hebrew slang, Bamba snacks and the Iron Dome missile defense system — at least so far.
But many other Israeli creations have changed the world: drip irrigation, the USB flash drive and actress Natalie Portman, among them.
Ahead of Yom Haatzmaut — Israel's Independence Day, to be celebrated on May 2 — here are some incredible things Israel gave the world this year, its 69th year of independence.
A weed inhaler
Puff, puff, pass the inhaler.
In November, the Israeli pharmaceutical giant Teva announced it would begin marketing a medical cannabis inhaler in Israel that delivers precise doses of the drug. Rambam Hospital in Haifa had already been using the device for more than a year, making it the first medical center in the world to prescribe cannabis as a standard medical treatment.
Perry Davidson, the founder and CEO of Syqe Medical, which developed the inhaler, said his company plans to eventually offer it around the world.
"Israel is clearly just the start," he told Bloomberg. "We expect to be approved for use in other countries in due course. The U.S., as the biggest medical cannabis market, is an obvious target."
The inhaler is far from Israel's first marijuana-related innovation. In 1964, Raphael Mechoulan, a chemist at the Hebrew University of Jerusalem, discovered tetrahydrocannabinol, or THC, the main psychoactive constituent of cannabis. He went on to identify the endocannabinoid system upon which cannabinoids act on the body.
Last summer, the government approved a plan by Health Minister Yaakov Litzman to relax some requirements for obtaining medical cannabis. And in March, it decriminalized recreational marijuana use.
A binge-worthy series on the Israeli-Palestinian conflict
The Israeli TV drama "Fauda" has given the world a compelling look inside the conflict at the heart of the Jewish state.
Nearly two years after the show became a mega-hit in Israel, Netflix in December began streaming the first, and so far only season, in 130 countries. In the United States and elsewhere, English subtitles were added over the Arabic and Hebrew dialogue.
"Fauda" – Arabic for "chaos" – was informed by the Israeli military experiences of co-writers Avi Issacharoff and Lior Raz. The show follows undercover Israeli soldiers as they pursue a fictional Hamas terrorist in the West Bank and also delves deep into the lives of the Palestinian characters.
Netflix previously bought the rights to other Israeli films and TV shows, including "Prisoners of War," from which the hit U.S. show "Homeland" was adapted.
Reviewers and fans have lauded "Fauda" for offering an unusually complex and humane portrayal of Arab characters, even terrorists, and for capturing the reality of Palestinian life under Israeli rule. Loaded with Arab actors, the show has won fans on both sides of the Green Line that demarcates the territories that Israel captured in the 1967 Six-Day War.
"A sad reality," one Arab Israeli viewer wrote on the official "Fauda" Facebook page. "I hope the day will come when Arab and Jews can live together in peace."
A popular sport for middle-aged women
Popularized by Israeli moms in 2005, the women's sport of catchball has recently gone global.
Catchball is like volleyball, but easier, because catching and throwing replaces bumping, setting and spiking. Israeli women adapted the sport from Newcomb, which some Americans may know from summer camp or gym class.
Meanwhile, catchball leagues in Israel boast more than 12,000 female members, almost all of them over 30. That is twice as many adult women as belong to basketball, soccer, volleyball and tennis leagues combined, according to data from Israel's Culture and Sport Ministry.
"It's like a disease among middle-aged women here," said Naor Galili, the director-general of the Maccabi sports association in Israel. "We like it. We love it. We fully support it."
The Israeli Catchball Association in recent years has promoted catchball in more than half a dozen other countries and helped launch a sister association in the United States. At the July Maccabiah Games, an Olympics-style event for Jewish athletes held every four years, an exhibition tournament will features dozens of teams from Israel, along with squads from Boston, London and Berlin.
Richard Gere playing a Jewish schlub
Richard Gere, a famously suave gentile, stars as a schlubby Jewish schemer in "Norman: The Moderate Rise and Tragic Fall of a New York Fixer."
Perhaps only Israeli director Joseph Cedar could have given the world such a gift. The bitingly funny film follows Norman Oppenheimer as he aspires to serve as a fixer between New York's Jewish community, into which Cedar was born, and Jerusalem, where he was raised.
Cedar knowingly — and often humorously — navigates the gaps between the two worlds. As NPR's pop culture critic John Powers put it, "Cedar cheerfully skewers Israeli politics and its emotional relationship to American Jewry in a way that U.S. directors dare not."
The director doesn't worry whether the film is "good for the Jews," Powers noted.
For better or worse, Gere apparently has no such hang-ups either. In Jerusalem last month for the local premiere of "Norman," Gere told Haaretz that Israel's settlements in the West Bank are "an absurd provocation" and "this occupation is destroying everyone."
Treatment for thousands of wounded Syrians
Officially, Israel has maintained a policy of non-intervention in the Syrian war and has not taken in any refugees. But the Jewish state has still managed to offer some help to its northern neighbors.
Since early 2013, the Israeli army has taken in some 3,000 wounded Syrians for treatment. Generally working at night, soldiers have provided initial medical care and then evacuated the wounded to nearby hospitals.
The numbers are a tiny fraction of the hundreds of thousands who have been killed and wounded in the fighting between soldiers loyal to President Bashar Assad and rebel groups. But they are significant to those whose limbs and lives have been saved, including hundreds of children.
During a visit this month to the Western Galilee Medical Center in Nahariya, Israeli President Reuven Rivlin promised the country would "continue to do everything it can with responsibility and wisdom in order to alleviate the suffering of the people who experience daily slaughter here on the other side of the border."
Israeli civilians have donated hundreds of thousands of shekels to help Syrian refugees, and there has been official talk of accepting 100 orphans, though nothing has come of it.
Self-driving cars
Your next car may very well come with an Israeli driver, though it won't be human.
The U.S. chipmaker Intel last month bought Israel's driverless technology company Mobile for $15.3 billion, the largest-ever purchase of a high-tech company in this country. In a joint announcement, the companies said the deal "is expected to accelerate innovation for the automotive industry and position Intel as a leading technology provider in the fast-growing market for highly and fully autonomous vehicles."
Founded in 1999, Mobileye has supplied integrated cameras, chips and software for driver-assist systems — the building blocks for self-driving cars — to more than two dozen vehicle manufacturers. The company has already taken over 70 percent of the global market for driver-assistance and anti-collision systems. Mobileye was a supplier of vision systems to Tesla until the companies broke up last summer after a man died in a crash while his Tesla Model S was on autopilot.
Co-founder and CEO Ziv Aviram has said Mobileye, with its 660 employees, will remain centered in Israel, from where it will develop Intel's first driverless car.
A Wonder Woman with weapons training
After first playing Wonder Woman in last year's "Batman v Superman: Dawn of Justice," Israeli actress Gal Gadot will appear in her own DC Comics film this summer.
As a former Israeli soldier, Gadot has brought some unique skills to the role of Amazonian superhero. In March 2016, she talked to ABC talk show host Jimmy Kimmel about how her army service, saying, "The military gave me good training for Hollywood."
In her previous "Fast and Furious" appearances (in which she plays an ex-Mossad agent), the one-time Miss Israel impressed director Justin Lin with her knowledge of weapons and performed her own stunts for the franchise. She also showed off her fighting abilities in last year's "Keeping Up with the Joneses" as the better half of a suburban secret agent couple.
While Gadot's films haven't exactly been critically acclaimed, she has remained a national hero. Israelis have widely admired her for fulfilling her mandatory military service while fellow Israeli swimsuit model Bar Refaeli has taken some heat for avoiding enlistment.
Gadot is the first to play Wonder Woman on the big screen. Since superhero franchises never seem to end, Gadot — who has two daughters with husband Yaron Varsan, an Israeli real estate developer – is set to play the character in at least two more films this year.
Israeli show satirizing students in the US who give blind support to Hamas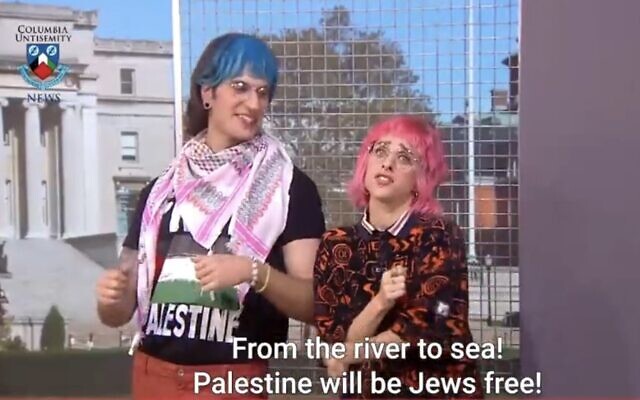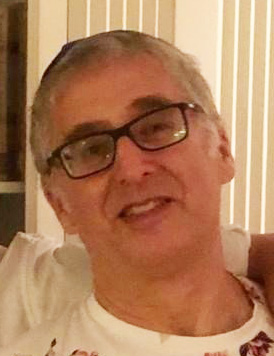 By BRUCE BROWN (Posted Nov. 4) Rehovot, Israel
Banality
 
What was once considered relatively banal is no longer routine.  With Israel at war and all.
Last Friday we decided to go out for dinner, a quick bite in Tel Aviv.  At our Favorite hamburger joint – Prozdor and highly recommended next time you, dear reader, visit Israel.  Whether even to go was driven by unusual considerations.   Do we really want to leave the relative safety of our abode, where our den-cum-saferoom is only a few steps away.  And enter Tel Aviv, which seems to absorb the brunt of evening missile barrages.  And what about the twenty minute drive – need to refresh the Homefront command instructions on how best to respond should missiles fly overhead while driving.
 
Once agreed that we need the distraction.  A break from the routine of another evening at home, watching the news and waiting for missiles to fall.  We then argued about who should drive, the determining factor being who would be calmest at the wheel should we encounter a missile on the way.  My daughter, an ex-combat soldier, was voted designated driver.  Although I still think I'm pretty cool under fire.  During the drive, we nervously exchanged scenarios about where best to pull over -there are some stretches of highway without a shoulder-  and how far from the car we should scramble.  If the situation should occur.
 
Then once we arrived at Prozdor.  The first thing we did was stake out the nearest bomb shelter.  The kindly restaurateur pointed out the shelter across the road, next to a parking lot and beneath a hotel.  In Tel Aviv you have ninety seconds to reach safety.  Seems doable.  Better be doable!
 
And while usually a bustling place, the restaurant was barely a third full.  People just not venturing out these days.  Because of safety considerations, who wants to get blown up while eating a hamburger.  How banal is that?!  And anyway the nation is really not in the mood for enjoying a good burger.  Well except for us and a few others looking for a diversion from the monotony of another evening at home in war time. 
 
Our meal arrived.  As did the missiles.  Was enjoying my first bite with a couple french fries when the siren sounded.  And in a surprisingly orderly fashion, after all we are Israelis, together with forty other diners we cautiously walked round the tables, out the door, down the steps and across the street into the bomb shelter.  Strangers.  Huddled together.  Texting family and friends with an 'all safe' message.  Ten minutes later we walked back across the street, up the steps, into Prozdor, around the tables and to our waiting meals.  A bid colder but still tasty.  Amazing how a bit of existential excitement can trigger the taste buds.
 
On the way home we stopped at Dizengoff Square.  To view a very haunting war display which literally took my breath away and brought tears to my eyes.  It pays tribute to the victims of the October 7th Black Shabbath-Simcha Torah massacre.  Including for the more than 240 hostages.  Most jarring was the bloodied and blindfolded stuffed teddy bear display.  Around thirty of them.  One for each of the child hostages held by the brutal and cowardly Hamas.  Painful.  Sickening.
 
Driving home in silence, each with our own thoughts of the tragedy behind us.  And the long haul ahead of us.  On the radio melancholy songs played in the background.  As if a score to a sad movie.  Two songs in particular struck a chord.  Played back-to-back.  Their meaning and associations forever changed.  George Harrison's My Guitar Gently Weeps: "I look at the world / And I notice, It's turning / While my guitar gently weeps / With every mistake / We must surely be learning / Still my guitar gently weeps…"  Followed by Paul McCartney's Blackbird: "Blackbird singing in the dead of night / Take these broken wings and learn to fly / You were only waiting for this moment to be free / Blackbird fly, blackbird fly / Into the light of a dark black night…"
 
Arriving home.  Drained of all energy.  From the not-so relaxing hamburger dinner.  From the emotionally exhausting war exhibit. From the background music accompanying the evening's tempo.  I went straight to bed for another fitful and sleepless night.  Desperately hoping to awake to just an ordinary day….
Now walking the dog should for sure be very routine.  But it too can become a memorable war experience.  Turning into a 'run-against-the-clock for simple safety' event.  The other evening my wife was out walking Poncho.  She just collected his poop when a missile alert went off.  Incoming!  Ninety seconds to find a safe spot.  She decided to pick up our pooch and make a mad dash to our saferoom.  Through the lobby and up four flights of stairs (no elevator at such times).  Making it just in time.  We all stumbled into our shelter.  My daughter.  And I.  My wife.  The pooch.  And the poo.  In her extreme focus to reach safety, the wife forgot to throw the doggy doo into the garbage bin.  Gave us a moment's respite.  Some laughter.  At the banality of it all!
With the pool at the country club still closed due to Homefront command considerations.  You can't hear a siren while swimming the breaststroke.  I've since started a new routine of very early morning walks.  But even walking is different these days.  Jumpy every time a white pick-up truck drives by (vehicle of choice for the despicable Hamas terrorists).  To the uplifting sight of our blue & white flags hanging from balconies and windows along my route.  Like an early Independence Day.  Barely blowing in the barely non-existent wind of our too dry and too warm winter.  The weather possibly another victim of this war.  Late to arrive due to the billowing clouds of smoke arising from Hamas missile fails and targeted IAF missile strikes inside Gaza.
Blackbird singing in dead of night while my guitar gently weeps. 
 
Bruce Brown.  A Canadian. And an Israeli.  Bruce made Aliyah…a long time ago.  He works in Israel's hi-tech sector by day and, in spurts, is a somewhat inspired writer by night.  Bruce is the winner of the 2019 American Jewish Press Association Simon Rockower Award for excellence in writing.  And wrote the 1998 satire, An Israeli is….  Bruce's reflects on life in Israel – political, social, economic and personal.  With lots of biting, contrarian, sardonic and irreverent insight.
An appeal for help for under-supplied Israeli soldiers from former Winnipegger Jared Ackerman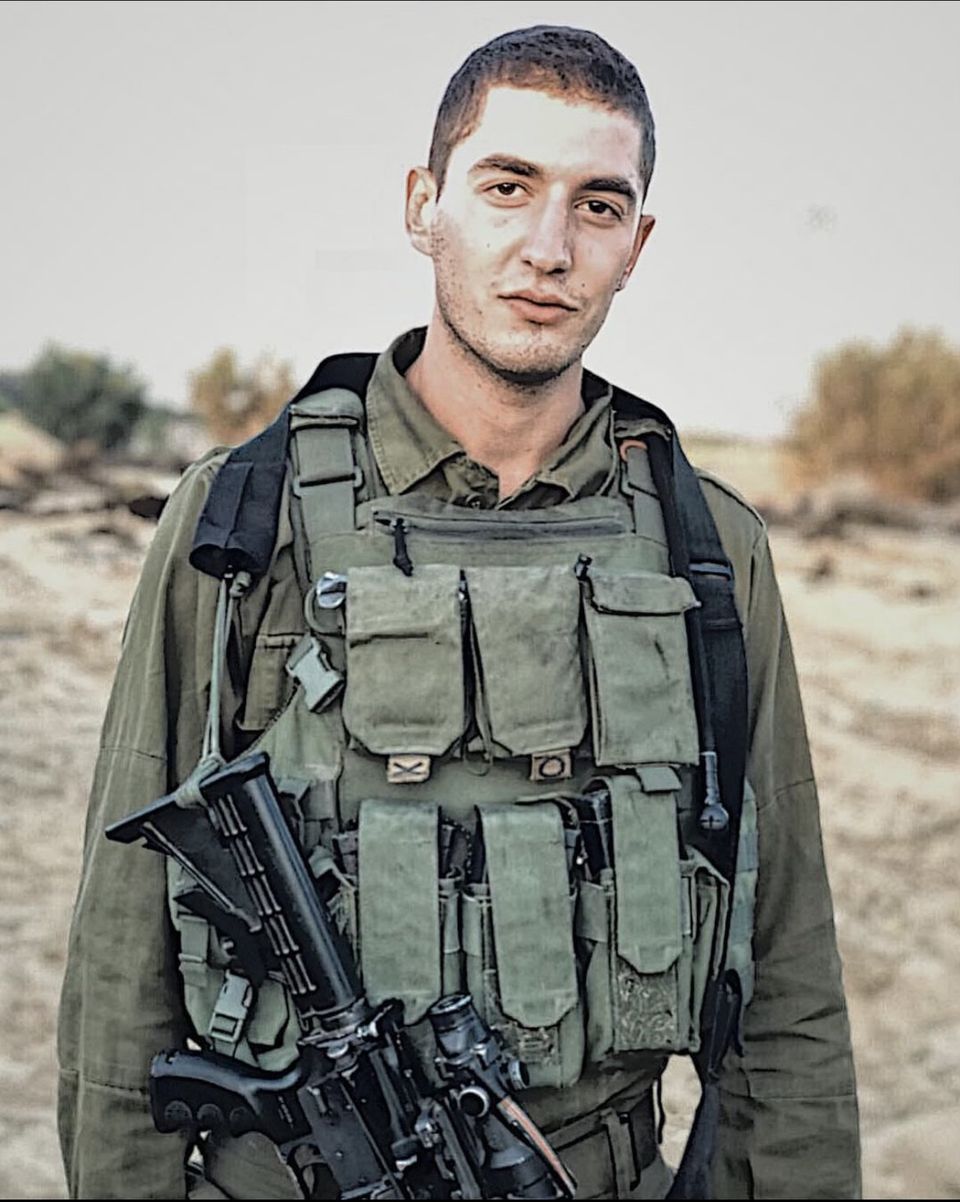 By BERNIE BELLAN (Posted Oct. 18) first met Jared Ackerman in 2013 when I had the good fortune to interview Jared, along with 4 other students from Winnipeg, when they were all studying at the Hebrew University of Jerusalem. (You can still see that interview at https://www.youtube.com/watch?v=P6k8svB2j-0.)
Jared had gone on to serve in the Israeli army. He just posted this impassioned plea for help for Israeli soldiers:
My name is Jared Ackerman and I'm an IDF veteran that served in the Paratroopers (Tzanchanim). I live in Atlanta and have come together with a group of Israelis from across the US, Canada, and Israel to provide an emergency shipment of urgent supplies to the front lines in Israel.
As of right now over 3.5 tons of purely defensive gear (ceramic plates, vests, helmets, medical kits) have been sourced and paid for. We have everything in a warehouse in Toronto, Canada ready to ship to Israel and are continuing to purchase more.
The first units to respond on October 7th have since been totally ransacked of equipment. They were the first ones to arrive at the kibbutzim and Nova on the Gaza border and they are actually withholding extra reserves from joining the warfront because they do not have enough equipment. This is particularly problematic as they lost soldiers in the battle, and many more were injured.
Our next step is to secure additional funding to fly the gear over to Israel via cargo jet.
As of today, no commercial flights are allowing any tactical gear to be shipped and the only option is private cargo planes. We are also working to secure more equipment to justify the high cost of chartering the plane.
I have attached photos and a video here of the equipment that has been sourced and ready to ship from the warehouse.
We have all relevant approvals in Israel with the Ministry of Defense and a logistics hub ready to go to distribute the protective and medical goods.
Timing is of the essence as units are already in the field with below par equipment.
100% of the funds raised are going towards the purchase of equipment and shipment to Israel and not to operational costs as everything is voluntary.
Please use the link below if you are able to donate anything and help get this gear to the front lines. Please also feel free to DM if you can help source any additional equipment or have any connections with securing a cargo plane or have any questions!
https://collect.crowded.me/…/1ba52638-f7a9-4fba-a369…
Am Yisrael Chai