How did a nice Zionist academic (my nephew) have trouble with his Israel visa—and end up getting deported from Israel?
By BERNIE BELLAN
(Posted June 8, updated June 11 & 17) My nephew, Jeremy Cooperstock, is a professor in the Department of Electrical & Computer Engineering at McGill University in Montreal, spending his academic sabbatical year in Jerusalem.
He arrived last August with his wife, Vinita, their two boys, Teva and Shalev, and his mother (my sister), Ruth Cooperstock, joined them in September.  Jeremy had been to Israel many times before, having lived there with his parents when his own father (the late Fred Cooperstock) spent a sabbatical year there himself when Fred was a professor. Jeremy and his wife, Vinita, were also married in Israel.  He has been a committed Zionist all his life, but his most recent experience with Israeli bureaucracy—which ended with him being deported from the country, has left a very bitter taste in his mouth.
According to Jeremy, he was advised by the Visiting Scientists Coordinator of the Office of the Executive Vice President For Academic Affairs at the Technion, the institution with whom he is affiliated during his sabbatical, to come to Israel with his family on B2 tourist visas, which are valid for only three months.  Shortly after his arrival, as Jeremy wrote me, "Following the instructions we were given from the Technion, we made an appointment with the Ministry of Interior to renew/extend these visas, so that we could remain in the country for the rest of the year."  The Ministry only scheduled the meeting for December, after the the B2 visas had already expired, but the Technion assured Jeremy that this wouldn't be a problem. At the appointment, Jeremy provided all the requested documentation, and was told that the Ministry would contact him after the Jewish Agency verified that his family is Jewish.
What ensued, however, turned into one of those classic Israeli bureaucratic nightmares with which so many of us are familiar.
In April, as Jeremy was preparing to attend a conference the next month in Scotland, he was quite concerned that he would not be let back into Israel upon his return because he was still awaiting word from the Ministry about the visas.  He made numerous attempts to reach the Ministry, with most of these simply ignored.  On one occasion when he received a call back, the Ministry official told him, "Don't worry, everything will be fine."
So Jeremy prepared an article about his dealings with the Israeli bureaucrats, which he asked me to publish in case he was not allowed back into Israel. As it turned out, Jeremy did get back into Israel in May. He told me back then that he was simply waved through after the passport control officer made a brief call to his superior, and issued a new B2 visa, valid through August.  Shortly thereafter, Jeremy received a call from the Ministry telling him that he could now come and pay for a visa that would be good until the end of June.  As Jeremy asked the agent, "Why would I make a return trip to get a visa that has a shorter duration than the one I just received at the airport?" 
But, his luck was about to run out. On Friday, June 7, Jeremy returned to Israel from a workshop in Germany. This time, he was stopped at Ben Gurion Airport and told he was being refused entry.  Instead, he was deported back to Germany.  How poignant!
As a result, I am now publishing the chronology that Jeremy prepared back in April, in which he outlined all the hurdles he had attempted to overcome, but without success.
As noted previously, Jeremy had made an appointment with the Ministry of Interior, during which he submitted the visa extension requests for himself and his family, along with the documentation requested.
Following that initial meeting, he encountered one roadblock after another, including, in Jeremy's words (and as described in additional detail in the sidebar):
My requests to the Ministry for follow-up information were largely ignored
Ministry representatives (on the few occasions when I was actually able to speak to anyone there!) failed to pass along requests for information that were apparently received from the Jewish Agency
almost all emails to the Ministry were ignored, although most were replied to with a pointer to a web form that they insist I use for all communications
all submissions to the aforementioned web form were simply ignored
most transmission attempts to the Ministry's fax numbers (04-8633348 and 02-26469547) failed with error codes of "Remote side hang-up", Busy", or "No answer", and
despite my clarification that the visa renewal/extension was urgent only for me, given my upcoming travel, and despite the assurances of the Ministry's representative on April 28 that she would contact me shortly for an appointment to obtain my new visa, I flew out on an expired visa.
I have no idea what sort of trouble I'm about to encounter at the airport. Will they just ask me some questions, I wondered, prevent me from leaving, or prevent me from returning?
But, in any case, this experience left us shaking our heads. In April, we had a fascinating tour of the Gaza periphery with IDF Col. (Res.) Grisha Yakubovich and heard about the challenges that Gazans experience obtaining the necessary permits to enter the country. They think it's difficult for them? I'm not sure it's any easier being a Jewish Canadian academic!
There you have it—a Kafkaesque situation in which someone is passed from office to office, complies with all requests for information, yet ends up failing to obtain necessary documents.
Shortly before Jeremy was to be put on a plane back to Germany, I was able to speak with him and asked him what his next step would be. He told me that since their house in Montreal is rented out for the year, he will probably wait in Europe, before he reunites with his family, after his boys finish their school year in Jerusalem.  However, they are now worried about the Ministry of Interior banging down the door and deporting them too.  As for his mother, Ruth is scheduled to return to Canada at the end of June.
Finally, I asked Jeremy whether, having gone through this nightmarish situation, he would consider returning to Israel. His answer: "Would you?"
……….
Following is a brief timeline of the sequence of events which I have gone through in an attempt to have our visas extended:
October 22, 2018:
 faxed paperwork requesting visa extension appointment, along with letter from the Executive Vice President of Academic Affairs, Technion
November 29, 2018:
 our B-2 visas expired; but according to our contact at the Technion, this wasn't a problem since we had an appointment scheduled with the Ministry
December 10, 2018:
appointment with Ministry offices in Haifa, showed passports, and provided the Ministry representative with completed visa extension/renewal forms, copies of marriage certificate, mother's ketuba, children's birth certificates, wife's conversion certificate
I was told that the Ministry would get back to us once they had received an answer from the Jewish Agency as requested by Ministry representative, also faxed copies of our passports, marriage certificate, and children's birth certificates.
January 14, 2019:
 emailed Ministry requesting follow-up; was told to wait patiently
April 1, 2019:
 multiple attempts to call (*3450 and 02-6294666) but numbers dropped connection
 emailed summary of contact attempts, noting travel plans for the following month
April 2, 2019:
 received email response requesting passport numbers; emailed names and passport numbers of family members with me in Israel
April 3, 2019:
 attempted telephone call (*3450 and 02-6294666) but received \busy network"
 attempted to download the Robby personal assistant mobile app from https://www.gov.il/he/Departments/news/app_for_self_service but received notice "this app is not available for your region"
 emailed Ministry, noting dificulties in attempts to contact them
April 6, 2019:
 resent email with names and passport numbers of accompanying family in Israel
April 8, 2019:
 received call back from Ministry; told to wait patiently; asked what would happen if visa wasn't renewed before I travelled; answer: "I don't know; try visiting the Jerusalem office and explaining the problem"
April 15, 2019:
 visited Jerusalem office of Ministry; after lengthy wait, told, "You must deal exclusively with the Haifa office. We can't do anything for you here."
April 18, 2019:
 emailed and faxed request for follow-up with chronology of previous attempts, noting imminent travel date of May 4
April 28, 2019:
 visited Jerusalem o_ffice of the Ministry of Interior a second time; spoke with Ministry office manager who couldn't do anything; told "the  file is with Haifa".
Upon consulting the computer, the manager claimed that Ministry had contacted me in February to request the names of the witnesses to my wife's conversion (no such contact had been made) and insisted that I must deal with the Haifa office.
 Jerusalem office manager conveyed message to have Haifa office contact me; faxed copies of wife's Certificate of Acceptance into Judaism, both Hebrew and English versions, with names of rabbi witnesses
 Haifa representative called to say she had attempted to contact me several times in February (no record of any such calls on my phone) because the Jewish Agency couldn't read the signatures of the rabbis, and also required a separate letter attesting to mother being Jewish (apparently, a ketuba and letter from our rabbi, indicating that my mother is Jewish, do not suffice!)
Haifa representative confirmed receipt of faxed conversion certificates, but indicated that she also needed a letter from the Technion that was addressed to the Ministry, providing the details of my appointment, passport information for me, my family members, and type of visa requested; incorrectly claimed that the letter previously provided (October 22) had been addressed to me rather than the Ministry of Interior
 emailed and faxed copy of letter from the Executive Vice President of Academic
Affairs, Technion (faxed originally October 18, 2018), along with copy of my passport (faxed originally December 10)
May 1, 2019:
 telephone call (*3450); urgent message conveyed to Haifa office
 third attempt at faxing passport (previously provided to Ministry on two separate occasions) to 04-8633348 (finally successful)
 faxed letter from Rabbi Kaplan attesting to my mother, Ruth Cooperstock, being Jewish
 sent web form reference #585975 urgently requesting information
Updated June 11
After the intervention of a highly placed individual with contacts in Israel's government who happens to be a good friend of my nephew, Prof. Jeremy Cooperstock, Jeremy is to be allowed back into Israel after having been refused entry into Israel & deported to Germany on Friday. His deportation from Israel was not as a result of his having the wrong visa – despite what some individuals have suggested. (See picture here of his B2 visa that was good until Aug. 10.) It was a bureaucratic nightmare that should never have happened – but just try dealing with Israel's bureaucracy.
Updated June 16
Israel's Consual General in Toronto, Galit Baram, was good enough to phone me (on a Sunday morning) to acknowledge that mistakes were made in how Jeremy's (and the other members of his family) visa situation was handled. She told me that representatives of the Ministry of Foreign Affairs in Isael are currently looking into the situation and have been in touch with Jeremy.
When I mentioned to Ms. Baram that it is practically impossible for anyone to get in touch with Israel's Toronto consulate by phone or by filling out a contact form on the consulate website, she admitted they have had problems with their phone system. (Just try calling 416-640-8512, which is the number you are supposed to call for assistance in obtaining a visa for Israel.) Ms. Baram suggested that anyone wanting to get a response from the Consulate would have better luck on either the Consulate's Facebook page or Twitter feed.
I also asked Ms. Baram whether it is standard procedure to require anyone requesting an extension of their visitor's visa in Israel to have to prove that they are Jewish. (See earlier reference to the various demands placed upon my nephew's wife and my sister to provide necessary documentation that would have satisfied Jewish Agency representatives that they are indeed Jewish.) Ms. Baram admitted she herself was confused as to why those demands were made, but suggested this is a matter that will be clarified in Israel between the Ministry of Foreign Relations and my nephew.
Finally, I asked Ms. Baram whether I would have received a phone call from Israel's Consul General in Toronto on a Sunday morning and whether the Ministry of Foreign Affairs would have become involved in this matter had I not been a member of the media and posted this article to our website in the first place?
She answered that this is the first such situation of exactly this type that has ever been drawn to her attention. I suggested that others would have given up and, not having a platform such as this website upon which to express their frustration with Israel's notorious bureaucracy, would simply have gone "gentle into that good night".
Israeli show satirizing students in the US who give blind support to Hamas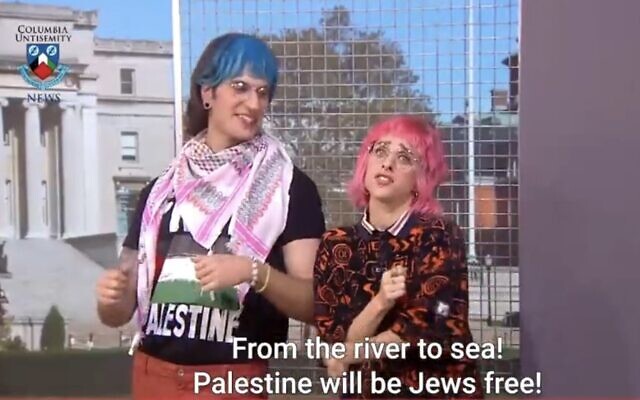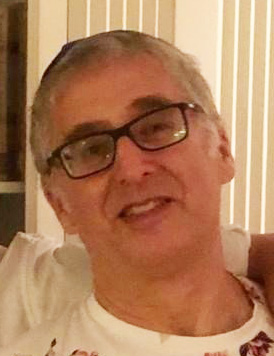 By BRUCE BROWN (Posted Nov. 4) Rehovot, Israel
Banality
 
What was once considered relatively banal is no longer routine.  With Israel at war and all.
Last Friday we decided to go out for dinner, a quick bite in Tel Aviv.  At our Favorite hamburger joint – Prozdor and highly recommended next time you, dear reader, visit Israel.  Whether even to go was driven by unusual considerations.   Do we really want to leave the relative safety of our abode, where our den-cum-saferoom is only a few steps away.  And enter Tel Aviv, which seems to absorb the brunt of evening missile barrages.  And what about the twenty minute drive – need to refresh the Homefront command instructions on how best to respond should missiles fly overhead while driving.
 
Once agreed that we need the distraction.  A break from the routine of another evening at home, watching the news and waiting for missiles to fall.  We then argued about who should drive, the determining factor being who would be calmest at the wheel should we encounter a missile on the way.  My daughter, an ex-combat soldier, was voted designated driver.  Although I still think I'm pretty cool under fire.  During the drive, we nervously exchanged scenarios about where best to pull over -there are some stretches of highway without a shoulder-  and how far from the car we should scramble.  If the situation should occur.
 
Then once we arrived at Prozdor.  The first thing we did was stake out the nearest bomb shelter.  The kindly restaurateur pointed out the shelter across the road, next to a parking lot and beneath a hotel.  In Tel Aviv you have ninety seconds to reach safety.  Seems doable.  Better be doable!
 
And while usually a bustling place, the restaurant was barely a third full.  People just not venturing out these days.  Because of safety considerations, who wants to get blown up while eating a hamburger.  How banal is that?!  And anyway the nation is really not in the mood for enjoying a good burger.  Well except for us and a few others looking for a diversion from the monotony of another evening at home in war time. 
 
Our meal arrived.  As did the missiles.  Was enjoying my first bite with a couple french fries when the siren sounded.  And in a surprisingly orderly fashion, after all we are Israelis, together with forty other diners we cautiously walked round the tables, out the door, down the steps and across the street into the bomb shelter.  Strangers.  Huddled together.  Texting family and friends with an 'all safe' message.  Ten minutes later we walked back across the street, up the steps, into Prozdor, around the tables and to our waiting meals.  A bid colder but still tasty.  Amazing how a bit of existential excitement can trigger the taste buds.
 
On the way home we stopped at Dizengoff Square.  To view a very haunting war display which literally took my breath away and brought tears to my eyes.  It pays tribute to the victims of the October 7th Black Shabbath-Simcha Torah massacre.  Including for the more than 240 hostages.  Most jarring was the bloodied and blindfolded stuffed teddy bear display.  Around thirty of them.  One for each of the child hostages held by the brutal and cowardly Hamas.  Painful.  Sickening.
 
Driving home in silence, each with our own thoughts of the tragedy behind us.  And the long haul ahead of us.  On the radio melancholy songs played in the background.  As if a score to a sad movie.  Two songs in particular struck a chord.  Played back-to-back.  Their meaning and associations forever changed.  George Harrison's My Guitar Gently Weeps: "I look at the world / And I notice, It's turning / While my guitar gently weeps / With every mistake / We must surely be learning / Still my guitar gently weeps…"  Followed by Paul McCartney's Blackbird: "Blackbird singing in the dead of night / Take these broken wings and learn to fly / You were only waiting for this moment to be free / Blackbird fly, blackbird fly / Into the light of a dark black night…"
 
Arriving home.  Drained of all energy.  From the not-so relaxing hamburger dinner.  From the emotionally exhausting war exhibit. From the background music accompanying the evening's tempo.  I went straight to bed for another fitful and sleepless night.  Desperately hoping to awake to just an ordinary day….
Now walking the dog should for sure be very routine.  But it too can become a memorable war experience.  Turning into a 'run-against-the-clock for simple safety' event.  The other evening my wife was out walking Poncho.  She just collected his poop when a missile alert went off.  Incoming!  Ninety seconds to find a safe spot.  She decided to pick up our pooch and make a mad dash to our saferoom.  Through the lobby and up four flights of stairs (no elevator at such times).  Making it just in time.  We all stumbled into our shelter.  My daughter.  And I.  My wife.  The pooch.  And the poo.  In her extreme focus to reach safety, the wife forgot to throw the doggy doo into the garbage bin.  Gave us a moment's respite.  Some laughter.  At the banality of it all!
With the pool at the country club still closed due to Homefront command considerations.  You can't hear a siren while swimming the breaststroke.  I've since started a new routine of very early morning walks.  But even walking is different these days.  Jumpy every time a white pick-up truck drives by (vehicle of choice for the despicable Hamas terrorists).  To the uplifting sight of our blue & white flags hanging from balconies and windows along my route.  Like an early Independence Day.  Barely blowing in the barely non-existent wind of our too dry and too warm winter.  The weather possibly another victim of this war.  Late to arrive due to the billowing clouds of smoke arising from Hamas missile fails and targeted IAF missile strikes inside Gaza.
Blackbird singing in dead of night while my guitar gently weeps. 
 
Bruce Brown.  A Canadian. And an Israeli.  Bruce made Aliyah…a long time ago.  He works in Israel's hi-tech sector by day and, in spurts, is a somewhat inspired writer by night.  Bruce is the winner of the 2019 American Jewish Press Association Simon Rockower Award for excellence in writing.  And wrote the 1998 satire, An Israeli is….  Bruce's reflects on life in Israel – political, social, economic and personal.  With lots of biting, contrarian, sardonic and irreverent insight.
An appeal for help for under-supplied Israeli soldiers from former Winnipegger Jared Ackerman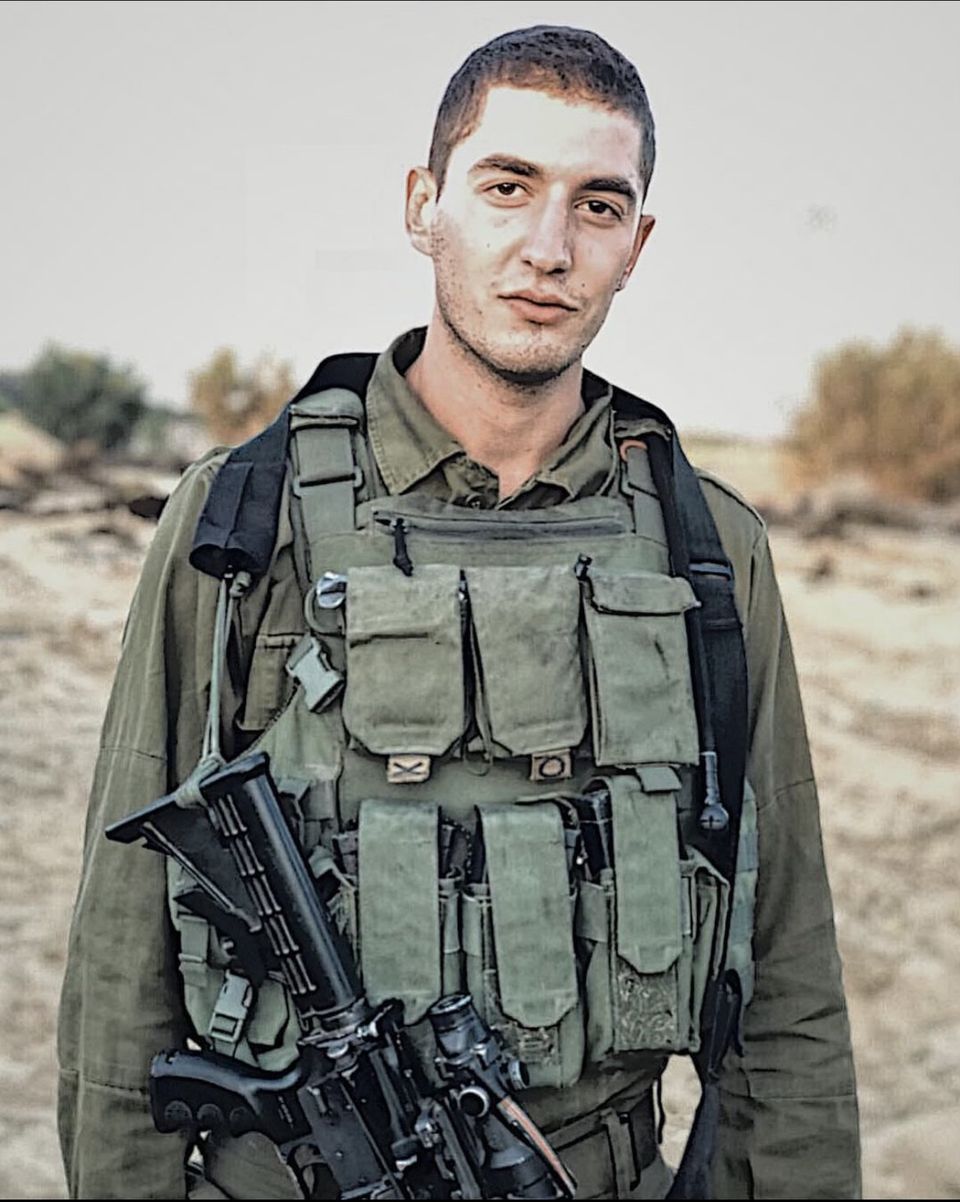 By BERNIE BELLAN (Posted Oct. 18) first met Jared Ackerman in 2013 when I had the good fortune to interview Jared, along with 4 other students from Winnipeg, when they were all studying at the Hebrew University of Jerusalem. (You can still see that interview at https://www.youtube.com/watch?v=P6k8svB2j-0.)
Jared had gone on to serve in the Israeli army. He just posted this impassioned plea for help for Israeli soldiers:
My name is Jared Ackerman and I'm an IDF veteran that served in the Paratroopers (Tzanchanim). I live in Atlanta and have come together with a group of Israelis from across the US, Canada, and Israel to provide an emergency shipment of urgent supplies to the front lines in Israel.
As of right now over 3.5 tons of purely defensive gear (ceramic plates, vests, helmets, medical kits) have been sourced and paid for. We have everything in a warehouse in Toronto, Canada ready to ship to Israel and are continuing to purchase more.
The first units to respond on October 7th have since been totally ransacked of equipment. They were the first ones to arrive at the kibbutzim and Nova on the Gaza border and they are actually withholding extra reserves from joining the warfront because they do not have enough equipment. This is particularly problematic as they lost soldiers in the battle, and many more were injured.
Our next step is to secure additional funding to fly the gear over to Israel via cargo jet.
As of today, no commercial flights are allowing any tactical gear to be shipped and the only option is private cargo planes. We are also working to secure more equipment to justify the high cost of chartering the plane.
I have attached photos and a video here of the equipment that has been sourced and ready to ship from the warehouse.
We have all relevant approvals in Israel with the Ministry of Defense and a logistics hub ready to go to distribute the protective and medical goods.
Timing is of the essence as units are already in the field with below par equipment.
100% of the funds raised are going towards the purchase of equipment and shipment to Israel and not to operational costs as everything is voluntary.
Please use the link below if you are able to donate anything and help get this gear to the front lines. Please also feel free to DM if you can help source any additional equipment or have any connections with securing a cargo plane or have any questions!
https://collect.crowded.me/…/1ba52638-f7a9-4fba-a369…
Am Yisrael Chai