Born April 06, 1933, Allan Stern, peacefully passed away on June 09, 2017, at the age of 84.
Allan is survived by his wife Donni (Belzberg), daughter, Marlene Stern (Peter Rae), granddaughters, Amanda and Jordana Katz, brothers, Walter and Gerald Stern. He was predeceased by daughters Susan Stern (1997), Jocelyn Katz (2017), siblings Cyril (1987), Layla (2002), Mel (2005), parents Joseph (1939) and Bessie Stern (1977).
Despite or perhaps because of Allan's numerous losses, cardiac surgeries and other medical challenges, he endeavoured to live a long and full life. That became difficult in his 80th year, when Progressive Supra Nuclear Palsy (PSP) began to rob his well-being, yet he soldiered on. When Jocelyn, tragically passed away in February, he lost his will to live.
Allan was a loving husband, father, zaida and caring friend. He was a storyteller with a sharp sense of humour, his one-liners and antics were legendary and memories of family and the business community rich with interesting details. Charitable organizations, in particular Israel were beneficiaries of his time and generosity as were visits to family and friends with compromised health.
His autobiography, The Life and Times of Allan Stern in Verigin, Saskatchewan, 1933-1948, dedicated to his grand daughters, captured his early years. At 17, he moved to Raymore to sell trucks and tractors. He became known throughout the prairies for his business acumen and honesty. He and Donni married in Calgary in 1953 and she joined him in Raymore. In 1957, they settled in Winnipeg, where he and brothers Gerald and Cyril, opened Stern GMC Trucks, the only GMC truck dealership in Manitoba.  He retired at 39, selling Stern Trucks to his then partner, Cyril. He didn't strive for wealth. He sold to ensure financial security and more time for his family, community, other business interests, and collections.
His most significant collection was antique clocks and pocket watches. He bought, sold and traded hundreds. 'Time in and the timelessness of' the family home, tastefully decorated with hundreds of clocks, holds wonderful memories for guests at numerous parties he and Donni and his teenage daughters hosted.
Summers in the 60's were spent on their cabin cruiser, the SuMarJo, first on Lake Winnipeg and later exploring Lake of the Woods. The family cottage at Clearwater Bay replaced the SuMarJo. For family and friends, their unique cottage (antique clocks banned) was the desired destination for hospitality, gourmet food, laughter, especially when Allan held court and to observe or participate in a project he had underway.
In 1966, Allan made happen the family trip of a lifetime.  He bought a school bus and named it Disneyland A-Go-Go. Together with his family, he drove to Calgary, picked up Donni's 3 sisters and brother in laws, 14 kids, ages 5-16, 26 in total, and they drove to California, camping most of the way.
Business, collecting, visiting friends and exploring the world took Allan and Donni to Europe, New Zealand, Australia and Israel. North American travel was largely in their motorbus until spending winters in Israel and then California. When Allan's health kept them home, he became a regular at flea and antique markets. Last year, after a noticeable absence, one vendor said, "Allan I thought you died", he retorted, "I dug myself out." Classic Allan, quick and funny, until his last day.
In his 40's, for interest and experience, he went to auctioneering school, university for a term and registered to run for Mayor of Winnipeg until realizing Bill Norrie was the front-runner.
In 1971, appreciating the historical and architectural significance of the CPR's Royal Alexandra Hotel's famous Selkirk Dining Room for Winnipeg, he saved it from the wrecking ball.  He organized the liquidation auction of the hotel contents, and bought and dismantled the dining room with the help of Donni and others.  An antique clock museum across from Lower Fort Gary was his plan for the room, until the province expropriated his land to twin a highway. Thirty years later, the room was reconstructed to its former glory at BC's Cranbrook Railway Museum. He and Donni were the guests of honour at the Museum's 2010 weekend of opening events, culminating with a journey in the private vintage luxury rail car, pulled by the refurbished steam locomotive on its maiden voyage from Cranbrook to Fernie.
In his 70's, he scoured the city and bought thousand of used books for a bookstore he wanted to open but never did. Another collection was vintage cars. He bought, refurbished, and sold many, save the 1976 red convertible Eldorado Cadillac, that 3 of his best buddies, Alvin Zivot, Martin Corne and Harvey Pollock drove in as part of the funeral procession from the service at the Shaarey Zedek Synagogue to its cemetery.
They along with Jeff Stern and Fred Chernoff were honorary pallbearers. Pallbearers were Peter Rae, Martin Pollock, Cyril Labman, Lewis, David, and Joey Stern.  He said a funeral should be when the weather is good and that it not ruin a cottage weekend. His funeral was Monday, June 12; there wasn't a cloud in the sky.
Allan's interests kept his wife at the ready, his daughters saying "what", and his working friends envious. His stories would often come back to him boasting about his wife, daughters' and granddaughters' activities and accomplishments and to whom he dedicated his life to instilling good values, a joie de vivre, and to keeping safe. Donni in turn, helped him live longer than his team of medical specialists expected. Their love kept her by his side every step of the way.
Allan's family is grateful to the staff on 3W, Deer Lodge Centre, where he resided since December for their excellent care, and to family and friends, whose visits he enjoyed. His charm, love, kindness, and stories kept all wanting more of his company, even when the symptoms accompanying PSP prevailed. His surprise passing was unexpected.  While it relieved him from the worst of the diminishment accompanying PSP, it was a huge blow to his family who were not ready to lose him.
If desired, donations can be made to the Jocelyn Stern Katz memorial fund: https://memorial.support. ubc.ca/jocelyn-stern-katz/ 1.877.717.4483 or 500-5950 University Boulevard, Vancouver, BC V6T 1Z3, the Susan Stern and Jocelyn Katz fund at the Winnipeg Jewish Foundation, or a charity of your choice.
Passed away November 12 in his home in Tampa.
Barry (as he was known) Klapman was a business leader in Winnipeg. After law school he went to work for his father, Meyer, who started Peerless Garments manufacturing company and grew the family business into one of the largest employers in Winnipeg. Barry loved boating and trips to Las Vegas with his family.
He is survived by his: wife Monique Landry; two children, Arla Klapman Green and Jason Klapman; daughter-in-law Sarah Klapman, and son-in law Stephen Green; sister Maxine Brownstone; niece and nephew, Lorrie and Danny Brownstone; as well as his four grandchildren, Charli, Myles, Miller, and Gabrielle. .
He lived his life to its fullest. Donations in Barry's memory can be made to Brothers For Life https://www.brothersforlife.com/donate/
It is with deep sorrow that he family of Barry Posner announces his passing after a lengthy illness at the age of 75 on Monday, October 9, 2023.
Barry leaves behind his wife, Sharon; children, Adam (Christiane) and Daniel (Victoria); grandchildren, Jordan, Jade, Ari, and Zoey; brother, Murray; and nephew, Cort. Barry was predeceased by his parents, Alec and Claire, and his in-laws, Harry and Rose Borodkin.
Thank you to all the staff at St. Boniface E2 Medical Surgical Intensive Care Unit, especially Dr. Denira Govender and nurse Kaitlin for all of their kindness during this difficult time.
Funeral service was held graveside at the Shaarey Zedek Cemetery on Thursday, October 12, 2023. Our thanks to Rabbi Matthew Leibl for his beautiful eulogy and to the pallbearers: Cort Posner, Zeev Rafaeli, Joseph Gillies, Aaron Migie, Rod Gordon, and Stephen Dubienski.
Barry loved his family and friends. He had a great sense of humour and always made people laugh. He was a wonderful husband, father, grandfather, son, son-in-law, brother, and uncle. Barry was so brave and courageous during the years of his illness. He will be forever missed and never forgotten.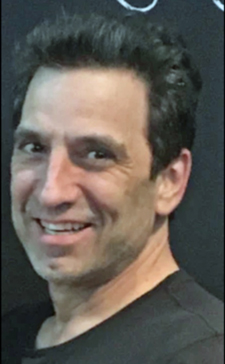 It is with heavy hearts that we announce the sudden passing of Joel David Cooperband on Friday, October 6, 2023. Joel leaves behind his loving wife of 35 years, Cheryl, his gorgeous daughter Adeena, and his beautiful son Joshua. He also leaves behind his sister Reesa (Marty), brother Benjie (Adrienne), brother-in-law Monte (Stephanie), mother-in-law Shirley, along with nieces, nephews, and his uncle David Weinberg.
Additionally, he leaves behind his favourite fur babies, Jersey and Milo. Joel joins his dad Mickey, who passed February 1983, his mom Sandra – March 2018, and his father-in-law Phillip – December 2022.
Joel grew up in Garden City on Woodcrest and loved going to the family cottage at Winnipeg Beach. He worked at Silverman Jewellers and started Executive Jewels with his wife. They travelled across Western Canada setting up their wares but more importantly, enjoyed daily adventures together. Their children both worked with them. And they loved their lives. Family was his greatest passion. Josh chose a different path to take and Joel was so very proud of him. He would talk about him at every opportunity. Adeena was his sidekick, his buddy, his best friend. A huge hole in our hearts is felt by everyone who knew him. Funeral services took place at the Chesed Shel Emes with interment at Shaarey Zedek Cemetery on October 10, 2023. Shiva was private.
Joel was so appreciative of a second chance at life. Unfortunately, it didn't last as long as we hoped. Until we meet again – beautiful soul.