BARRY ALVIN GREEN
 August 15, 1952 – August 4, 2020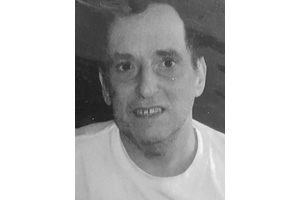 With profound sadness we announce the sudden passing of our dear brother and cherished uncle, Barry Green, on Tuesday, August 4, 2020, a few days shy of his 68th birthday.
Barry overcame many hardships and obstacles during his lifetime. Although he struggled with physical and cognitive challenges from birth, he accepted his lot in life with happiness and positivity.
Barry was employed with the Manitoba Government Postal Services for 25 years.
Barry enjoyed many years of supported independent living, at the Rosh Pina Housing Co-op. It was there that a special person noticed Barry required more care and support. Wendy Weisbrodt, Home Care Coordinator of Winnipeg North, made the connection with Nancy Hughes, Executive Director of Shalom Residences, which began the process for Barry to have the most wonderful, meaningful and caring independent life. Barry travelled to Vancouver, Toronto, Las Vegas and more, and attended all of Shalom's celebrations and events. Barry was happy, busy and fulfilled. He also fulfilled a dream and travelled to Israel with the support of Rabbi Shalom Rappaport, OBM.
Barry was the consummate Winnipeg fan – the Bombers, the Jets, the Wesman as well as Burton Cummings and Randy Bachman, two of his all-time favourites.
The last two and half years of Barry's life were spent at the Simkin Centre where he blossomed into the "Official Greeter / Ambassador" of the Centre. Always in a Jets t-shirt, jersey or t-shirt with favorite slogans, Barry had his place in the lobby and was always up for a good game of Jewish geography and a warm welcome for visitors and residents of the Simkin Centre.
Nothing was more important to Barry than his family, whom he always spoke of with love and pride. We would look forward to Barry's daily calls, which now are sorely missed.
As a brother, it was he who taught us by example the most important, basic lessons in life; to appreciate what we have, to love our family and to show compassion and empathy to others.
Barry was predeceased by his devoted parents, Rowena (July 1976) and Irwin (June 2007) and by his adoring grandparents, Manly and Goldie Rosenblat and Harry and Ida Green. Barry is survived by his sisters, Sharon Zalik (Gordon Kay) and Marsha Friedman, as well as his loving nieces, Ronit and Kari Zalik and Shira and Hadara Friedman, all special and adored in his eyes.
Gratitude and appreciation to the caring staff at Community Living Disability Services, home care, all the staff at Shalom Residences, with special mention to Natasha and Darren, to the warm and compassionate staff on Weinberg 2, as well as Barry's buddies in the Administrative Offices and front desk at Simkin.
Thanks to Dr. Cara Katz for her expert medical care and for giving Barry a new lease on life.
Barry was laid to rest on Thursday, August 6 at the Shaarey Zedek Cemetery. Rabbi Avrohom Altein officiated.
If desired, donations in Barry's memory can be made to Shalom Residences, the Simkin Centre or to a charity of your choice.
Rest in peace dear brother and Uncle Barry. We will miss you and love you forever.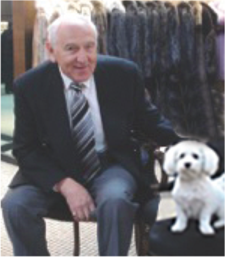 On Monday, July 3, 2023, at home, after a short illness, Harry Reiss passed away at the age of 93. He was the beloved husband of 55 years to Vicky Reiss (Shumsky), who predeceased
him, as did his parents, Ira and Raizel Reiss. He is survived by his children, Jeffrey, wife Marlis,
grandchildren Sheena, Anita, and Leanna; Alan; and Ken, wife Sonya, grandchildren
Chloe, Noah, and Charlie; younger siblings, Sam Reiss, Edward Reiss, and Ida Alpern; and his partner Honey Kowall.
Harry was born in Dunajow, Poland and escaped at age nine with his immediate family due to the growing threat of war and the Holocaust. They left Poland on the "Alaunia" of the Cunard White Star Line, eventually arriving in Halifax on April 16, 1939, then arriving by train to Winnipeg on April 19th, proceeding to Brooksby, Saskatchewan, before eventually settling on a farmstead in Edenbridge, SK, where Harry went to school and helped out on the farm. At age seventeen, due to financial reasons, Harry needed to leave school to find work and arrived in Winnipeg, working 70-hour weeks in a fur coat factory. In 1951, he went to New York City where he stayed with relatives to attend a 6-month course in Fur Designing & Fur Cutting at the Sol Vogel School of Designing. Upon his return to Winnipeg, Harry started his own business in the basement of his parents' house (who had moved to Wpg. with his siblings earlier that year), sewing patterns and selling fur coats to department stores, in addition to bringing his father, uncle Joe, and brother Sam into the venture. Later, the business expanded first to James St. and later to the Bedford Building on McDermot & King, where it remained thereafter and known as Reiss Furs, engaged in both wholesale and retail sales. Over the years, Harry and his partner Sam, developed an extremely successful enterprise, becoming the largest furrier business in Western Canada, renowned for their high-end garments, with international celebrities and royalty amoungst their clientele. Indeed, they were the last independent furrier in Winnipeg, as eventually the marketplace was changing with less demand for fur coats. Ever the astute businessman, Harry had evolved the business into additionally involving retail sales of high-quality non-fur winter wear, as well as men's and women's fashion for some time. In the latter half of his career, Harry successfully expanded into the area of property management, acquiring a number of downtown Winnipeg buildings and parking lots. He continued with property management after the closing of his retail operations in 2008 and "semi-retiring" at nearly eighty years of age.
Harry started to date Vicky in 1956, with them marrying the following year. They enjoyed many happy years together, socializing with family and friends, and in later years looking forward to their winter vacations in Florida. Tragically, Vicky passed away after a brief illness in 2012, at the age of only 73. Fortunately for Harry, over the passage of years he developed a close relationship with Honey Kowall, leading to the two of them ultimately living together, and with him being warmly accepted into the Kowall family.
The family wishes to extend their gratitude for the compassionate care given to Harry by the healthcare-aides who assisted him in his later days, as well as the longstanding service of Judy Hansen.
Funeral services, officiated by Rabbi Kliel Rose, were held at the Rosh Pina Memorial Park on Wednesday, July 5, 2023.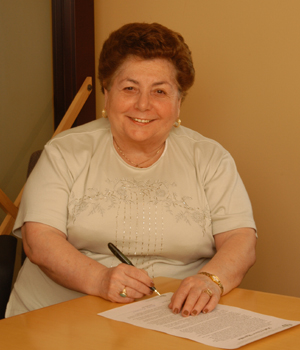 Peacefully, on October 4, 2023, Molly Rosenblat passed away in Winnipeg at the age of 96, just shy of her 97th birthday.Molly was predeceased by her husband, Ernie, and her brother, Syd Glow. Molly will be lovingly remembered by her two sons, Rob (Sue) and Ed (Bev); her grandchildren: Sarah (Zach), William, Alex (Adam), Carly, Randy (Kate); her six great-grandchildren: Raphael, Aron, Artemis, Isadore, Benjamin and Emma; and her many good friends.
The family would like to give special thanks to Drs. Sean Armstrong and Sarah Dunsmore and to all of the very caring staff in the Dialysis Wards at Seven Oaks Hospital. We would also like to thank Maria Szymanska, Molly's case co-ordinator for over 12 years, her excellent neighbours from 2000 Sinclair Avenue: Carolyn and Earl Standil, Pearl Rosenberg, and Gus and Grace Kokoschke; as well as Molly's sister-in-law, Freda Glow and her family, and Molly's friends, just to name a few, that always looked in on her and cared deeply for her wellbeing.
We would also like to offer a very special thank you to nurse Jane Jaculak and the great and very caring staff at The Simkin Centre, where Molly resided for the past few years. A very special thank you also to Molly's private caregivers, Liza Monton and Gloria Navarro, and many others that provided additional care, companionship, and wonderful support to Molly for many years.
A funeral service was held on Friday, October 6, 2023 at Congregation Etz Chayim followed by interment at Bnay Abraham Cemetery.In lieu of flowers, those wishing to do so may make donations in Molly's honour to the Jewish Foundation of Manitoba, the Gwen Secter Creative Living Centre, or to any charity of their choice.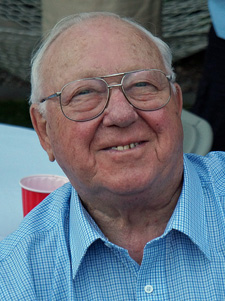 Gordon Pollock, at the age 94, passed away peacefully, surrounded by family, on the morning of Sunday, September 17, at Grace Hospital. Funeral services took place at the Shaarey Zedek Cemetery on Wednesday, September 20, Pallbearers were grandsons, Jeremy Lee and Samuel Pollock, granddaughters Samantha Pollock and Marni Weiss and nephews Joey Katz and Paul Kowall.
Gordon had 5 children: Marshall (Judy), Michael (Ronni), Raymie, who passed away in 2008 (Maureen), Joey (Laura) and Avrum (Tracy); 12 grandchildren: Marni (Jason), Lea (Ari), Jeremy (Stacey), Jonas (who passed away in 2020), Richard (Sarah), Adam (Samantha), Samantha (Ben), Danielle (Jonathan), Liam, Samuel, Benjamin and Alyssa; and 14 great-grandchildren: Sarah, Sammi, Sophie, Julia, Bridget, Mason, Max, Mia, Aiden, Benny Ray, Goldie, Raya, Max and Sydney.
Gordon was predeceased by his loving wife of almost 67 years, Mimi (Bursten), his parents, Sam and Sluva Pollock, mother-in-law Chana and father-in-law Joseph Bursten, sister Myra and husband Chiam, brother Mischa, brother Harvey and wife Sylvia, sister-in law Sookie and husband Zenith, and brothers-in-law Leslie and Raymie Bursten. In addition to his children, grandchildren and great-grandchildren, he is survived by his sister Cecile and husband Monte Kowall, sister-in-law Lynn Pollock, as well as many nieces, nephews, and their families. He had the unenviable status of outliving many of his life-long friends and would talk about them very fondly. He remained, well into his 90s, very sharp and loved to go out for meals, play bridge, do puzzles, play Rummikub, tell jokes, and was an avid follower of politics and current events.
Gordon was one of the longest practicing members of the Manitoba Law Society and prided himself on being a lawyer for clients of all walks of life, races and religions, many of whom were welcomed to his house on evenings and weekends to sign documents, as they were working people who couldn't get off work during the day. He was a man with great patience and put the welfare of others above himself. He gave unconditionally to his family and friends, many times at his own expense. His and Mimi's house always had an open door policy to which many of his family will attest. He loved to cook and barbeque and many times for 20 plus at a time. He and Mimi enjoyed traveling and especially to Palm Springs for many years. They will be missed by all that knew them.
We would like to thank Rabbi Matthew Leibl for his kind words and wonderful service and the many home care workers for their wonderful assistance over the last year. Donations can be made to the Gordon and Miriam Pollock Fund at the Jewish Foundation of Manitoba or to the charity of your choice.