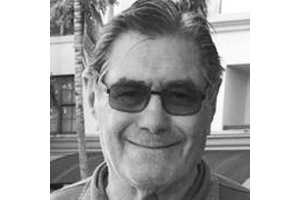 Barry passed away on March 24, 2020 at the age of 82 and was laid to rest on March 27, 2020 at Mt. Sinai Memorial Park in Toronto.
He was predeceased by his parents Sam and Anne Fleisher, and his niece Elana (Dil) Palay.
He will lovingly be remembered by his sons Adam (Michelle) and Jeremy (Sarah); grandchildren  Chloe, Benjie, and Oren; sister and brother-in-law Ethel and Zvi Dil; nephew Michael Dil, niece Andrea Dil, cousins and friends.
Barry was born and raised in Winnipeg and moved to Toronto in 1964 after graduating in Commerce from the University of Manitoba. He worked and lived there until his passing. Barry was a great guy – always trying to help others. After his retirement he attended daily minyans at Beth Sholom Synagogue and was honored by the shul for his involvement.
Barry loved sports. He played hockey, football and basketball in his younger years, then tennis, squash and golf.
Barry's greatest treasures were his grandchildren.
Donations may be made to the Chloe Fleisher Fund at Sick Kids Hospital (Toronto), a fund he established that was very important to him.
Rest in peace Beryl.