Betty Leinburd (née Calmanovici) passed away peacefully, in her sleep at home on March 2, 2018 at the age of 95.
Our Mom was a total character. She was an example of the axiom that what doesn't kill you makes you tougher, and boy was she tough. She had to be, to make it through the first 40 years of her life.
She and our Dad were born in an era that was one of those historical periods where the world went mad, especially for Jewish people. If WWI and WWII are viewed as one war, with a 20-year gap, then our parents had the misfortune of being born right in that gap, not quite, but close enough to be near the centre of the hurricane that engulfed most of the world at the time.
Betty Leinburd was born on April 25, 1922 in a traditional Jewish family in a small town in what had been the border lands of the Austro-Hungarian Empire, in Bukovina, Romania, in the town of Falticeni, a town founded by Jews around 1720. She was the youngest of three children born to Calman and Gitel (née Herman). Her father owned a grain mill in the town and she had two older brothers, Eli and Lica.
She had the pleasure of living through crazed, right-wing messianic fascists running Romania in the 1930s, the Nazi-allied fascists running Romania during WWII (who were, believe it or not, a different group of fascists than the right-wing messianic flavour which came of age in the pre-war era), and then, as if that wasn't enough, the quasi-eastern despotic communist government running Romania after WWII, until she and her husband were finally given permission to leave Romania, after nine years of waiting to leave that deranged place.
There were maybe 10,000 people in Falticeni at the start of WWII of whom 7,000 were Jewish. For a small shtetl in the Balkans, it was a very cultured place. Falticeni had its own classical orchestra, was home to world caliber writers, artists, and sculptors and by all accounts, she was exposed to a sophisticated cultural life.
Falticeni was 20 km from the town our Dad was born in, Suceava, and where their children were born.
But that small distance of 20 km meant Falticeni was in what was considered Romania proper and a different province from the town our Dad lived in. That was enough to prevent Betty's family from being deported to slave labour-detention camps, and killing fields, run by the Romanians, where a few hundred thousand Jews, including our Dad's family, were deported to during WWII, in an area bordering then-Romania's east boundary, called Transnistria.
During the war years, the mayor of Falticeni was General Neculce. For some reason which we don't know, that general hired our Mom's brother Lica, who was then 18, to be his driver, even though all Jews had been thrown out of the Romanian army.
This general had two nephews, whom he had sent to Hitler youth camps in Germany during the summer, and then, when they returned, during the war years, he had them come to Betty's house, every Shabbat with food and wine, still wearing their SS uniforms.
That relationship saved our Mom's family during the war, and after the war, when Romania held trials of its Nazi collaborators, our Mom's brother Lica gave evidence at the general's trial, which helped save his life and that of his two nephews.
In the spring of 1944, our Dad and his family were able to leave the camps in Transnistria, and made their way back to Suceava, where they had lived before the war. Whatever they had owned before the war was of course gone or taken from them.
Our Dad had met our Mom's brother, Eli, while the Calmanovici family was briefly in Suceava, and it was Eli who introduced our parents to each other. Betty Calmanovici and Jacob Leinburd were married on Jan. 25, 1945, in Falticeni and were married for 42 years, until Jacob passed away in 1987.
About one year after their marriage, on April 20, 1946, their first child, Paul, arrived.
After the war, many family members fled Romania and moved wherever they could. For most, that meant going to Israel first, and later, to Canada.
Betty and Jacob settled in Suceava and managed to have a life under what became a communist dictatorial regime. In 1994, we visited Romania with our Mom, including Suceava, and were able to see what had been our home, our synagogue, and our neighbourhood. Mom pointed out the houses where our relatives and family friends all lived, in adjacent streets. Visiting Falticeni on that same trip, our Mom's home and neighborhood no longer existed, having been redeveloped.
Times were tough after the war. Everything was scarce. The memory of what they had just survived lingered. It was not until ten years after the birth of a first child that our Mom felt comfortable to want another child, and so it was that on October 16, 1956, their second son, Sorèl, was born.
In January 1959, after a 9-year-wait, our parents were given permission and a month's notice to leave Romania.
Our Mom and Dad went to Bucharest, and stayed with our Mom's best friend from kindergarten for a couple of days before taking a train to Athens. We found out not long ago from the son of our Mom's best friend, that he remembered his father and our Dad at that specific time; our Dad was afraid of trying to take US$3,000 with him since Jews were not allowed to take anything when leaving Romania, let alone foreign currency. They were checked thoroughly, and if they were caught, they would either not be allowed to leave or would be thrown in jail. So he gave the money to our friend's father.
Our friend's father was just as terrified and didn't want to accept it. So both fathers went to the bathroom, shredded the money and flushed it down the toilet.
That was a snapshot of the world Betty came from.
Our parents, thankfully, made it out of crazy Romania in 1959 with a couple of suitcases, some dishes, photographs, two kids, and went to Israel, settling for a few months in Kiryat-Gat and then in Hadera.
Life in Israel at that time was very spartan, hot, and hard. Betty and Jacob had many close friends living there, but their parents and some other relatives had already made their way to Canada, and we followed eight months after arriving in Israel.
In October 1959, they came to Canada, not knowing a word of English, with nothing except two children full of attitude.
Like so many immigrants before them, our parents settled in Winnipeg's North End. Betty and Jacob got jobs in the garment factories. Betty wasn't cut out for working in factories, and she did whatever she could to earn a living, working as a babysitter, then working evening shifts as a nurse's aide at the Winnipeg General Hospital.
Our parents struggled along, living on a sort of immigrants' row on Lansdowne Avenue, between Main Street and McGregor Street, where many other post-war migrants from the Ukraine, Poland, and Germany lived.
Eventually, around 1966 or 1967, our Dad found a business partner, Don Levine, also a Holocaust survivor, and together, they opened up their wholesale and retail textile business in the Market Square area of Winnipeg, called JD Textile.
And so, seven or eight years after arriving in Canada, our parents then moved from North-End Lansdowne to suburban West Kildonan where the city then ended, having bought a bungalow for $18,000 on Forrest Avenue, and Betty no longer had to work as a nurse's aide. She became a home-maker, and the subsistence living of our parents eased off and they then took their place in the lower middle class of this great country.
Betty really loved to cook and even more, to bake.
Her cooking was a blend of the rustic culinary flavours of her home country, melding the foods and influences of Romania with the Balkans and Turkey, and above it all, Jewish interpretations of it.
But her baking was heavily influenced by the hangovers of Vienna and the Austro-Hungarian empire which ruled the area before WWI.
It was Jewish Ashkenazi soul food at its most flavourful.
Weekday dinners generally were never less than a 3-course meal, with salad, soup, and a main entrée.
And Friday night dinners were typically open to any family or friends visiting; it was generally a feast consisting of salad, soup, at least one or two vegetable dishes often including ghiveci (a Romanian version of ratatouille), chicken, beef, fish or all three, and of course, dessert…a baked shmeten torte or cake, or both.
It brought total joy to her heart to see our friends gorging on her baking. That was Betty Leinburd.
When her daughter-in-law Judy, first came to Winnipeg to visit, Betty introduced her to gefilte fish. Judy loved it. So for years after, even when a flight landed at 11:30 at night into Winnipeg, Betty would have a meal with gefilte fish waiting for Judy at her home.
Unlike her baking, Betty was not all sweetness and sunshine.
She was demanding, opinionated, tough to satisfy, and more than a match for handling two sons who threw everything they had at her. She gave as good as she got.
One measure of life is not the years that you live, but the life lived in those years.
Like many of her generation, Betty really didn't look back, only ahead. And she really tried to enjoy life fully. After what she and her husband had been through, they never wallowed in what once was, or could have been…they were very much rooted in the here and now.
Betty was an adventurous spirit, very social, and gregarious, with a zest for living and always game for a party, for a night of rummikub or kuluki with friends, for a movie, for dancing, for theatre, the symphony, opera, ballet, live music, and travelling. She did not say no to anything.
When it came to dancing however, the tango was her favorite, to dance and to listen to.
Rummikub was the vehicle for getting together with friends, and enjoying the evening of good company and fine food (did we say she liked dessert).
Hawaii was a big favourite of hers; later after her husband passed away, Florida was a destination because her brother Lica was there along with many other Romanian friends and some relatives who had settled on the east coast. She returned to Israel a few times. Later in her 80s, she went to Portugal and Spain.
In 1989, she visited Hong Kong for 17 days where her son was then living. She took to the city with gusto and shopped the stores and markets with a veteran's savvy. While she didn't wield chopsticks, she was totally game for all of the local food and tried as many varieties of Chinese cuisine as was offered to her and thoroughly enjoyed the Cantonese, Swatow, Chiu Chou, Szechuan, Shanghainese, Northern, and Hunanese cuisines, along with Indian, Thai, and French. She took in classical Indian Kathakali dance, Israeli world music, and jazz…she was all over it, and that was Betty Leinburd.
Betty walked every day for at least an hour from the time she was around 50. Weather didn't deter her, nor did the temperature, and even when visiting other cities, she needed a brisk daily walk to keep her in a good mood. She would put her head down and march off with determination and speed and was not interested in slowing her pace for the times someone accompanied her. You had to keep up or she would leave you behind.
When she was around 87, on a clear, sunny June day, she went for a walk. Something happened, she slipped and lost her footing on the sidewalk outside her home. She fell, landed on her face, and while fortunately, nothing was broken, looked like she had been in a bar brawl with a shiner and some lacerations on her face. When given a walking stick a couple of days later, to help with her balance, she looked at it, and noted that it "…was a cane…for old people, and I'm not using it."
A few years later, Betty went for her daily walk outside on a September day, slipped and fell and broke her hip. By then, she had a caregiver with her during the week and wasn't supposed to walk on her own over the weekends. But she did. And, of course she never, ever used that walking stick.
Tough woman that she was, she still made it out of surgery, and six weeks or so later, out of the hospital, and beat the odds of mortality after that event.
After that, her inability to have that vigorous daily walk, accelerated the onset of dementia. Yet when playing rummikub, she still corrected other players in their counting for most of the next 3 years, even though her cognitive capacity diminished.
Upon meeting Ceci, the woman Paul was dating several years ago, she immediately had to know the date planned for the wedding, even though Paul and Ceci had not yet discussed it. She knew right away that it was only a matter of time and she was right.
Her cognition may have been going, her body was not what it once was, but her appetite and her gusto never diminished to her final days. She still loved going out, even if it involved a wheelchair, having a glass of wine, and being in the company of others, usually being among the last to go home, whether from Paul and Ceci's wedding, or a Pesach seder.
Ironically, as Betty's dementia progressed, this very tough woman got sweeter. In her final couple of years, she was, despite her dementia, in a positive emotional state, generally content with each day's events, and never losing her voracious appetite.
After her passing, we received many phone calls and emails from family and friends around the world, all of them women, and each noting to us how inspirational our Mom had been to them in different ways over the years.
Betty is survived by her two sons, Paul (Ceci Kaufman), Sorèl (Judy), four grandchildren, Lauren (Jeremy Levy), Cole (Kira Hayman), Jacob, and Noah, her brother in law, Joe Leinburd (Clareta), and sister in law, Liza Calman. She was predeceased by her husband Jacob, her parents, Calman and Gitel, and her brothers Eli (Evuca) and Lica (Liza). It was a long journey from the other side of the world to Winnipeg and Betty made the most of almost every day. It was a very full life. She is and will be greatly missed by many other family members and friends in Canada, the United States, and Israel.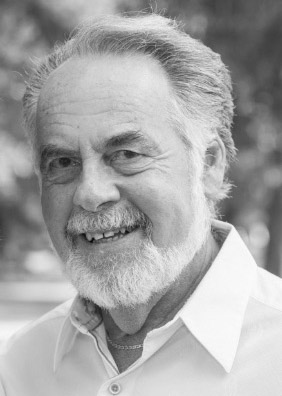 On September 6th, 2023, Samuel (Sam) Isaac Wilder, K.C., passed away at the age of 83 in his home surrounded by his loved ones.
Sam was born on August 2nd, 1940, in Winnipeg, Manitoba, to parents Jack and Rose (Garfinkel) Wilder, who emigrated from Romania. After graduating from St. John's Technical High School in 1957, Sam continued his education at the University of Manitoba, where he graduated with his Bachelor of Arts in 1961. Sam obtained his Bachelor of Law in 1965, earning the University of Manitoba/Law Society of Manitoba Gold Medal, among many other academic distinctions. Sam was well-respected as a contributor to the Winnipeg Jewish and broader communities and for his 56-year career as a litigator. Sam and his brother, Joe, built their law firm Wilder Wilder & Langtry LLP from the ground up and managed it until it merged with PKF Lawyers in 2020.
More importantly, Sam was known and loved by all for his character. With a smile that would light up a room, Sam will be remembered for his kindness, personability, humour, intelligence, and compassion. When he was not in the office, you could find Sam sitting on the docks at Winnipeg Beach, watching the Blue Bombers play, and spending time with his family, who were the most important thing in the world to him. Sam loved the outdoors, whether it was enjoying a meal in his screened veranda, riding his bike with his grandchildren, or, in his younger days, training for his next marathon. Sam also loved to golf with his friends, whether in Florida at Gleneagles, or at the Glendale Golf and Country Club here in Winnipeg, where he almost lost an eye after ricocheting a ball off d a tree on the 12th hole.
There are truly no words capable of expressing how incredible of a husband, father, grandfather, brother, uncle, and person Sam was. His endless positivity and ability to bring out the best in everyone he touched will be dearly missed.
Sam is survived by his loving wife of 57 years, Wendy, and his three children, Lisa, Raven, and Jonathan. His memory also lives on in his brother Joe, daughter-in-law Kylie, and five grandchildren, Matthew, Megan, Ross, Mika, and Maxwell.
We would like to extend our sincere thanks to family and friends from near and far, CancerCare Manitoba, home caregivers, and the palliative nursing team.
In lieu of flowers, a contribution in honour of Sam may be made to the Sam and Wendy Wilder Fund at the Jewish Foundation of Manitoba (204-477-7520).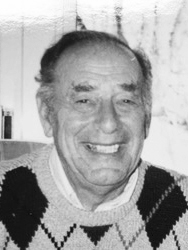 With great sadness we announce that beloved father, zeyda, uber-zeyda, uncle, and brother, Morley Rypp, passed away unexpectedly on August 11, 2023 in Winnipeg.
Left to cherish his memory are his kids, Howie (Beatriz), and Robyn (Arnie Usiskin), grandchildren Ma'ayan(Adam), Beth (Rob), Jacqui (Max), Adam(Adi), Natan(Tali) and great-grandchildren Ilai, Omri, Maya, Edie, Tamar, Basil, and Tom.
His beloved wife Shirley, his parents Joseph and Rose Rypp, and brother Meyer predeceased Morley.
Morley was born July 13, 1931 in Winnipeg's North End. As a teenager, he found a passion playing basketball for the Stella Mission. The team, "The Stellars" was magic on the court winning the Canadian Dominion Championships in1950 & 1951. On the team, Morley made lasting friends who would continue to get together for reunions and stay very close throughout the years. The Stellars were inducted into the Manitoba Sports Hall of Fame in 1995, and the Manitoba Basketball Hall of Fame in 1983 &84. These milestones saw the Stellars celebrating with weekend long reunions and dinners at Morley's.
Morley went on to play with the University of Manitoba Bison's while he was pursuing his pharmacy degree. Upon graduating, Morley opened Rypp's Pharmacy on Corydon and Wentworth. He was a "workaholic", spending most of his life working long hours but enjoying every minute – he had the ability to make everyone who came into the store feel welcome and important. He joined Shopper's Drug Mart in the 1980's, ending his career at the River and Osborne store.
Upon his retirement, he volunteered at many of Winnipeg's cultural festivals – the Jazz Festival, Writer's Festival, Fringe Festival to name a few. In 2012, he was awarded the Queen Elizabeth II Diamond Jubilee Medal for his volunteerism.
Family was very important to Morley. He was a devoted and loving husband to Shirley. He was so proud of the creative endeavours of Robyn and Howie, and was extremely proud of his three bright and talented granddaughters. He loved taking them to and from school when they were little, dropping them off at lessons, attending all their recitals, hosting them on winter trips in Marco Island Florida and summer trips on his boat in Gimli.
Morley was generous and wise, accepting and tolerant – he loved a good argument but not a confrontation – he would agree to disagree. He was fiercely independent, staying in his condo and driving his car up until the end. Morley lived a long and fruitful life – celebrating life, and living life on his terms. Above all he enjoyed being with his family, his friends, and all the people he encountered, leaving his mark and his beautiful memory with everyone. He lived life as a mentsch (a person of integrity and honour) and died like a saint – quietly before the Shabbat.
The funeral was held graveside at the Shaarey Zedek Cemetary on August 14, 2023. Our thanks to the pallbearers, Jacqui Usiskin, Ma'ayan Rypp, Rob Freeman, Max Mertens, Steve Perlmutter, and Nathan Jacobson. Also our thanks go to Morley's home care workers Minerva Ronquillo, Hermie Teluz, and Loida Panganiban.
Donations may be made to The Manitoba Basketball Hall of Fame or to a charity of your choice.
We will miss Morley's wisdom, humour and smile. May his memory always serve us as a blessing.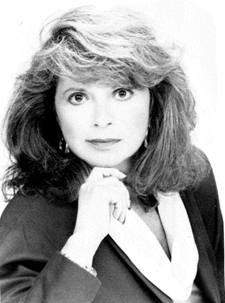 Phyllis Pollock died at home Sunday September 3, 2023 in Winnipeg, after a courageous lifetime battle with cancer.
Phyllis was a mother of four: Gary (Laura), daughter Randi, Steven (deceased in 2010) (Karen), and Robert. Phyllis also had two grandchildren: Lauren and Quinn.
Born in Fort Frances, Ontario on February 7, 1939, Phyllis was an only child to Ruby and Alex Lerman. After graduating high school, Phyllis moved to Winnipeg where she married and later divorced Danny Pollock, the father of her children. She moved to Beverly Hills in 1971, where she raised her children.
Phyllis had a busy social life and lucrative real estate career that spanned over 50 years, including new home sales with CoastCo. Phyllis was the original sales agent for three buildings in Santa Monica, oceanfront: Sea Colony I, Sea Colony II, and Sea Colony. She was known as the Sea Colony Queen. She worked side by side with her daughter Randi for about 25 years – handling over 600 transactions, including sales and leases within the three phases of Sea Colony alone.
Phyllis had more energy than most people half her age. She loved entertaining, working in the real estate field, meeting new and interesting people everyday no matter where she went, and thrived on making new lifelong friends. Phyllis eventually moved to the Sea Colony in Santa Monica where she lived for many years before moving to Palm Desert, then Winnipeg.
After battling breast cancer four times in approximately 20 years, she developed metastatic Stage 4 lung cancer. Her long-time domestic partner of 27 years, Joseph Wilder, K.C., was the love of her life. They were never far apart. They traveled the world and went on many adventures during their relationship. During her treatment, Phyllis would say how much she missed work and seeing her clients. Joey demonstrated amazing strength, love, care, and compassion for Phyllis as her condition progressed. He was her rock and was by her side 24/7, making sure she had the best possible care. Joey's son David was always there to support Phyllis and to make her smile. Joey's other children, Sheri, Kenny, Joshua and wife Davina, were also a part of her life. His kids would Facetime Phyllis and include her during any of their important functions. Phyllis loved Joey's children as if they were her own.
Thank you to all of her friends and family who were there to support her during these difficult times. Phyllis is now, finally, pain free and in a better place. She was loved dearly and will be greatly missed. Interment took place in Los Angeles.