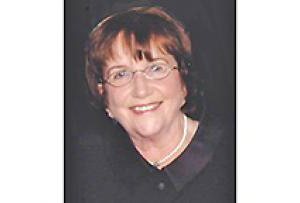 With great sadness we announce the passing of Evelyn Goldstein on Wednesday, July 28, 2021, at the age of 89.
Evelyn was predeceased by her dear parents and her beloved husband, Bernie. Evelyn is survived by her brother and sister-in-law Charles and Carol Faiman, her children, Elaine, Lori and Charles, and Jeff and Susan; her grandchildren, Atarah and Ilan, Michael and Almaz, Azi and Gavi, Yoni and Debbie, Noam and Ruth, Josh, Rebecca and Morgan, and Ben; and her great-grandchildren, Davida, Ori, Adiya, Abel, Miriam, Leor, Shalev, Itai, Eliya, Ariel, Oran and Liam. Evelyn's 13th great-grandchild was born at the end of shiva, and carries her name, Adi Chava.
Born in Winnipeg in 1932, she was a dedicated and nurturing wife, mother, grandmother and great-grandmother, who volunteered tirelessly for the community. Her kitchen table was where she helped, consoled, and advised family and friends, always providing delicious fresh baking and food. She had a proud and deep connection to her Jewish heritage.
Evelyn enjoyed many social activities, including her bowling league, her walking group, and travel with friends. She loved a good game of cribbage, and solving word jumbles and crossword puzzles. Above all, family was paramount, whether it was countless games and visits with her grandchildren and great-grandchildren, or the years of dedication to her mother and her husband in their failing health.
Special thanks to Jane Jaculak and the entire staff of Weinberg 3 at the Simkin Centre, and especially her son and daughter-in-law, Jeff and Susan Goldstein and family, who were always there.
Interment took place at the Bnay Abraham Cemetery on Friday, July 30.
Donations in Evelyn's memory may be made to the Simkin Centre, Gwen Secter Creative Living Centre, or Jewish Child and Family Service.