Harvey was engrained prairie Manitoban, distinctly north end/ south end Winnipeg urban, and Whiteshell Canadian Shield strong. Each day he awaited sunrise to swing out of bed, activate his personality and engage in the enterprise he knew best: living his life. He loved his life; a gift. And he lived each day as if it were his last. Vibrant and enthusiastic, nothing about Harvey's youthful 89-year presence was limited nor unadventurous. He never retired; he never unretired. He planned to be in his law office for Monday morning faceoff. But on Sunday, February 5, 2023, that old Yiddish adage "Mann Tracht, Un Gott Lacht", Man plans and God laughs, knocked. He was a good man deserving a painless peaceful passage in the comfort of his bed. Receiving a gentle kiss from God, he was gone.
This fourth child of Russian Jewish escapee immigrants was born April 10, 1933, at St. Joseph's Hospital on Salter Street in Winnipeg. He was raised in Bethany, a child of the prairie, picking rocks off fields, bouncing uncontrollably on the metal tractor seat, absorbing blond wheatfields in the blue and fire open sky horizon. He attended country school. He loved his horse, Barney. He observed commerce, his father peddling eggs, furs and seneca root and marketing cattle and hogs. A country store was purchased as well as land to farm.
On February 5, 1944, while his father stayed behind to continue the cattle business and farming, the rest of the Pollock family relocated to north end Winnipeg. Better educational opportunities awaited. Harvey became a student at Machray School and St. John's Tech. He was fun, active, with no mean spirit. Respect for teachers and authority figures was a life-long transmitted value. His currency was respect. He was invited into the "Trojans" club at the YMHA and made meaningful enduring friendships.
During university, Harvey worked the trains as a sleeping car conductor for CPR, Winnipeg to Calgary. He banked his cheques, spent his tips. Upon finishing his return route, he would hop the train and whistle the rails to Regina where he courted his soulmate, Sylvia Friedman, marrying on December 28, 1954.Their life together was a love story.
Having graduated from the University of Manitoba Law School in 1957, receiving his call to the Bar in 1958, Harvey served as counsel to the Children's Aid Society of Winnipeg, worked for Hart Green Sr. and Jr., and opened his own firm in 1960. Harvey and Sylvia opened their home to unwed pregnant teenagers. Harvey found loving homes for beautiful babies. For years, Harvey drove Highway 1 west to Portage la Prairie, Thursdays at the Greenberg law firm. In the early 1960s, representing a client charged with Murder 1, thirty-something Harvey during cross examination extracted a compulsion in the chief witness to admit to the murder. A moment better than Perry Mason as this real-life client would have been executed.
In the 1960s and 1970s, the Manitoba Indian Brotherhood identified Harvey to champion the legal rights of First Nation Peoples. He was a legal pioneer acting resolutely in countless matters, empathetically with a view to creating meaningful change for coming generations. Talmudic justice coursed through Harvey's belief system. Wrongs were to be righted and constitutional challenges governing hunting and fishing were now in the courts. Harvey was appointed Queen's Counsel in 1970, designated now as King's Counsel. In 1971 Harvey had the great privilege of being made an Honourary Chief of all First Nations Bands in Manitoba. He was given and proudly received the name, "Si-Naki-Tonem", he who interprets difficult meanings.
Access to justice was Harvey's calling card. When J.J. Harper was shot and killed on March 9, 1988, his brother-in-law Harry Wood said, "Get me Harvey". The Wasagamac Community had its warrior and to war went Harvey. Five words of which he knew the answer, "Did you fingerprint the gun?" set off his firestorm of representation as he cut through complexities in the wild jungle of cover-up and thereafter suffered personal victimization by police personalities seeking revenge for his excellence. He became a media darling. Inquest, Aboriginal Inquiry, civil lawsuit, LERA prosecution, Hugh's Commission. Perseverance, fortitude, stomach. A book was spawned, "The Shooting Death of JJ Harper" and a television movie where he was prominent lawyer protagonist. The authorities who had attacked him suffered well-deserved criticism. He was "Tuffy", true to his grade 9 nickname.
For six decades the courtroom was Harvey's workshop. He was guided by a moral and professional compass. He came home for six o'clock dinner at 427 Boreham Blvd., conveyed material facts and circumstances of cases, and sought 'learned opinions' from his school-age children. He was setting the table for the future of his firm. Following dinner, he ritually rested, kissed and hugged his bride, and then returned to his command center to type his own documents and prepare for the next day's court appearance.
Harvey was a litigator who genuinely cared about his clients. He made time for everyone regardless station in life. He was a centrist thinker. From a silver tongue his word was golden. A handshake was his professional passport. He maintained a profound respect for the courts, judges, law society, colleagues, and the police. He believed in law, order, and civility.
He was dapper in 3-piece suits, Dack shoes, at times topped by fedora. As part of his dapper, he used fountain pens and a blotter to sign letters and documents. Old school. He wore through dictaphones and tapes. He enjoyed having teeming thoughts recorded shorthand but as time travelled digital, he modified; the personal computer, voice activated dictation, iPad and iPhone becoming his techno-frenemies.
Harvey possessed a unique musical talent, his whistling. His instrument was a high pallet and controlled swirl of wind beckoned from unblemished lungs, tunneled through pursed lips. Perfect pitch in the pasture to an audience of cows, on the farm roads, in the school yard, on the streets of north end Winnipeg. Before hitting it big, with Romeo Champagne, he formed the Lipsomaniacs and performed while in university. Harvey practiced until his lips were chapped. Classical music was his acoustic comfort. In 1977 he won the first World's Whistling Competition in Carson City, Nevada. That accomplishment led to the National Film Board production, "It's A Hobby For Harvey" and thirty years later, "The Whistling Lawyer" (https://vimeo.com/63325043), and an album. Whistling also led Tuffy to some film work, television appearances, performances with the Winnipeg, Toronto and Bismarck Symphony Orchestras, and countless Manitoba small town fairs and variety shows. But the pinnacle moment in Harvey's musical career came in 2003 when he had the privilege to guest conduct the WSO in full performance at an evening in his honour.
Harvey was a proud member of his Judaic Tribe. He was complex, skeptical of the address to whom he prayed. When asking his own father at a young age if he believed in a higher being the retort of wisdom came: "It couldn't hurt." But Harvey did hurt; on November 13, 1982 losing his 22-year-old son to a drunk driver, on November 30, 2009, losing his 54-year-old daughter and on August 31, 2011, his beloved wife. Work was his medicine. Family, friendships, the collegiality of the legal profession buoyed him from potential crumpling. Harvey was resilient, granite strong.
Sylvia and Harvey were fun; a healthy social circle of friends, they lived, danced, and attended myriad life cycle events. Together they attended the symphony, opera, and theatre. With children, Karyn, Martin and Nathan, memorable summers were Manitoba lived, Falcon Lake and West Hawk Lake. Yard work at his summer cottage, horseback riding, tennis, golf, reading, playing cards, perfecting barbequing skills, operating his twin engine power catamaran, and socializing punctuated time away from legal service.
Harvey was a functional diner, fuel to power his plant. Whatever the dish, be it Chinese or Italian cuisine, grilled rack of lamb, hamburgers, or a Saturday schmaltz herring out of the barrel, his afterburn was the omnipotent proclamation, "this is the best… ever".
For Harvey, being a loving, good, and responsible husband and father, devoted son, brother, in-law, cousin, uncle, and friend were deep in his DNA. He was proud to be a Pollock and a Friedman by proxy. His lifelong friendships were rich, cultured, and true.
In mourning are: son, Martin Pollock (Lori Hunter), son-in-law Daniel Globerman (Diane Ducas), brother Gordon Pollock, sister Cecile Kowall' (Monte), grandsons Ethan, Jesse and Jayden Pollock, grandsons Adam (Dobrochna) and Noah (Samantha) Globerman, granddaughter Simmie Globerman (Kevin Minuk). Harvey was blessed to have great-grandchildren and will be missed by Saul, Mila, Kara, Max, and Sonny. Harvey also leaves to mourn sisters-in-law Pearl Kredentser and Lynne Pollock (Mischa). Harvey was predeceased by sister Myra Kravetsky and brother Mischa, brothers-in-law Lloyd Friedman (Lola), and Sam Friedman (Jean), sisters-in-law Faye Wasel (Harry), and Mimi Pollock.
Funeral services were held at the Chesed Shel Emes on Thursday, February 9, 2023, Rabbi Anibal Mass officiating, the Last Brief delivered by Martin followed by Jayden's tribute on behalf of the grandchildren. The mitzvah of casket escort was performed by Zaida Harvey's grandchildren. Interment occurred at Shaarey Zedek Cemetery.
To those who congregated at the funeral service, to those who attended online and to those who have reached out by email, text messaging, voicemail and by other means, Harvey's family thank you for your support. The family also extends gratitude to Estelle Raber of Shaarey Zedek, and to Rena Boroditsky and Sheldon Kaminsky of Chesed Shel Emes, and the Shaarey Zedek Cemetery workers who, with dignity and caution, assisted the family tucking in the blanket of earth for eternal rest.
Donations may be made to a charity of choice.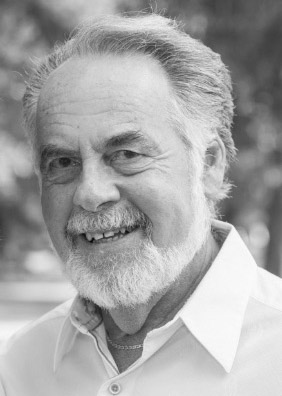 On September 6th, 2023, Samuel (Sam) Isaac Wilder, K.C., passed away at the age of 83 in his home surrounded by his loved ones.
Sam was born on August 2nd, 1940, in Winnipeg, Manitoba, to parents Jack and Rose (Garfinkel) Wilder, who emigrated from Romania. After graduating from St. John's Technical High School in 1957, Sam continued his education at the University of Manitoba, where he graduated with his Bachelor of Arts in 1961. Sam obtained his Bachelor of Law in 1965, earning the University of Manitoba/Law Society of Manitoba Gold Medal, among many other academic distinctions. Sam was well-respected as a contributor to the Winnipeg Jewish and broader communities and for his 56-year career as a litigator. Sam and his brother, Joe, built their law firm Wilder Wilder & Langtry LLP from the ground up and managed it until it merged with PKF Lawyers in 2020.
More importantly, Sam was known and loved by all for his character. With a smile that would light up a room, Sam will be remembered for his kindness, personability, humour, intelligence, and compassion. When he was not in the office, you could find Sam sitting on the docks at Winnipeg Beach, watching the Blue Bombers play, and spending time with his family, who were the most important thing in the world to him. Sam loved the outdoors, whether it was enjoying a meal in his screened veranda, riding his bike with his grandchildren, or, in his younger days, training for his next marathon. Sam also loved to golf with his friends, whether in Florida at Gleneagles, or at the Glendale Golf and Country Club here in Winnipeg, where he almost lost an eye after ricocheting a ball off d a tree on the 12th hole.
There are truly no words capable of expressing how incredible of a husband, father, grandfather, brother, uncle, and person Sam was. His endless positivity and ability to bring out the best in everyone he touched will be dearly missed.
Sam is survived by his loving wife of 57 years, Wendy, and his three children, Lisa, Raven, and Jonathan. His memory also lives on in his brother Joe, daughter-in-law Kylie, and five grandchildren, Matthew, Megan, Ross, Mika, and Maxwell.
We would like to extend our sincere thanks to family and friends from near and far, CancerCare Manitoba, home caregivers, and the palliative nursing team.
In lieu of flowers, a contribution in honour of Sam may be made to the Sam and Wendy Wilder Fund at the Jewish Foundation of Manitoba (204-477-7520).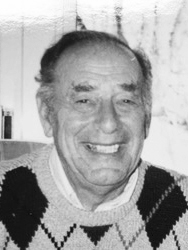 With great sadness we announce that beloved father, zeyda, uber-zeyda, uncle, and brother, Morley Rypp, passed away unexpectedly on August 11, 2023 in Winnipeg.
Left to cherish his memory are his kids, Howie (Beatriz), and Robyn (Arnie Usiskin), grandchildren Ma'ayan(Adam), Beth (Rob), Jacqui (Max), Adam(Adi), Natan(Tali) and great-grandchildren Ilai, Omri, Maya, Edie, Tamar, Basil, and Tom.
His beloved wife Shirley, his parents Joseph and Rose Rypp, and brother Meyer predeceased Morley.
Morley was born July 13, 1931 in Winnipeg's North End. As a teenager, he found a passion playing basketball for the Stella Mission. The team, "The Stellars" was magic on the court winning the Canadian Dominion Championships in1950 & 1951. On the team, Morley made lasting friends who would continue to get together for reunions and stay very close throughout the years. The Stellars were inducted into the Manitoba Sports Hall of Fame in 1995, and the Manitoba Basketball Hall of Fame in 1983 &84. These milestones saw the Stellars celebrating with weekend long reunions and dinners at Morley's.
Morley went on to play with the University of Manitoba Bison's while he was pursuing his pharmacy degree. Upon graduating, Morley opened Rypp's Pharmacy on Corydon and Wentworth. He was a "workaholic", spending most of his life working long hours but enjoying every minute – he had the ability to make everyone who came into the store feel welcome and important. He joined Shopper's Drug Mart in the 1980's, ending his career at the River and Osborne store.
Upon his retirement, he volunteered at many of Winnipeg's cultural festivals – the Jazz Festival, Writer's Festival, Fringe Festival to name a few. In 2012, he was awarded the Queen Elizabeth II Diamond Jubilee Medal for his volunteerism.
Family was very important to Morley. He was a devoted and loving husband to Shirley. He was so proud of the creative endeavours of Robyn and Howie, and was extremely proud of his three bright and talented granddaughters. He loved taking them to and from school when they were little, dropping them off at lessons, attending all their recitals, hosting them on winter trips in Marco Island Florida and summer trips on his boat in Gimli.
Morley was generous and wise, accepting and tolerant – he loved a good argument but not a confrontation – he would agree to disagree. He was fiercely independent, staying in his condo and driving his car up until the end. Morley lived a long and fruitful life – celebrating life, and living life on his terms. Above all he enjoyed being with his family, his friends, and all the people he encountered, leaving his mark and his beautiful memory with everyone. He lived life as a mentsch (a person of integrity and honour) and died like a saint – quietly before the Shabbat.
The funeral was held graveside at the Shaarey Zedek Cemetary on August 14, 2023. Our thanks to the pallbearers, Jacqui Usiskin, Ma'ayan Rypp, Rob Freeman, Max Mertens, Steve Perlmutter, and Nathan Jacobson. Also our thanks go to Morley's home care workers Minerva Ronquillo, Hermie Teluz, and Loida Panganiban.
Donations may be made to The Manitoba Basketball Hall of Fame or to a charity of your choice.
We will miss Morley's wisdom, humour and smile. May his memory always serve us as a blessing.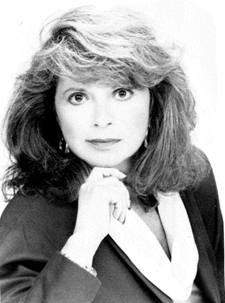 Phyllis Pollock died at home Sunday September 3, 2023 in Winnipeg, after a courageous lifetime battle with cancer.
Phyllis was a mother of four: Gary (Laura), daughter Randi, Steven (deceased in 2010) (Karen), and Robert. Phyllis also had two grandchildren: Lauren and Quinn.
Born in Fort Frances, Ontario on February 7, 1939, Phyllis was an only child to Ruby and Alex Lerman. After graduating high school, Phyllis moved to Winnipeg where she married and later divorced Danny Pollock, the father of her children. She moved to Beverly Hills in 1971, where she raised her children.
Phyllis had a busy social life and lucrative real estate career that spanned over 50 years, including new home sales with CoastCo. Phyllis was the original sales agent for three buildings in Santa Monica, oceanfront: Sea Colony I, Sea Colony II, and Sea Colony. She was known as the Sea Colony Queen. She worked side by side with her daughter Randi for about 25 years – handling over 600 transactions, including sales and leases within the three phases of Sea Colony alone.
Phyllis had more energy than most people half her age. She loved entertaining, working in the real estate field, meeting new and interesting people everyday no matter where she went, and thrived on making new lifelong friends. Phyllis eventually moved to the Sea Colony in Santa Monica where she lived for many years before moving to Palm Desert, then Winnipeg.
After battling breast cancer four times in approximately 20 years, she developed metastatic Stage 4 lung cancer. Her long-time domestic partner of 27 years, Joseph Wilder, K.C., was the love of her life. They were never far apart. They traveled the world and went on many adventures during their relationship. During her treatment, Phyllis would say how much she missed work and seeing her clients. Joey demonstrated amazing strength, love, care, and compassion for Phyllis as her condition progressed. He was her rock and was by her side 24/7, making sure she had the best possible care. Joey's son David was always there to support Phyllis and to make her smile. Joey's other children, Sheri, Kenny, Joshua and wife Davina, were also a part of her life. His kids would Facetime Phyllis and include her during any of their important functions. Phyllis loved Joey's children as if they were her own.
Thank you to all of her friends and family who were there to support her during these difficult times. Phyllis is now, finally, pain free and in a better place. She was loved dearly and will be greatly missed. Interment took place in Los Angeles.