MURIEL FAYE TESSLER (BENDER)
It is with great sadness that we announce the peaceful passing of Muriel Faye Tessler, on Sunday, December 23, 2018 at the Grace Hospital, at the age of 85.
Faye's memory will be forever cherished by her children, Zane and Shawna, Alan and Shari, Brenda and Joel, and Michael and Michelle; her grandchildren, Dana (Jack), Alix, Brett, Melanee, Jessica, Josh, Zach, Adam, Justin and Brendan; her great-grandchild Frank; her sister and brother-in-law Helen and Harvey Chargo, brother and sister-in-law Earl and Gail Bender, her many nieces, nephews, cousins, extended family and friends.
Faye was predeceased by the love of her life and husband of 50 years, Ernie, her parents Lillian and Joseph Bender, and, most recently, her cousin Elaine Paul.
Faye was born in Winnipeg on July 8, 1933, the eldest of three children. The family moved to Elma, Manitoba, where they lived for the next five and half years before returning to Winnipeg.
Faye and Ernie met by chance at a mutual friend's wedding. Their relationship evolved, and they married on October 31, 1954. Faye and Ernie were the perfect partners and their love and devotion to each other and to their family was inspirational. While Ernie established himself in business, Faye managed their home and was always there to support her children, in all of their endeavours.
They enjoyed happy years together travelling and entertaining, the ultimate hosts welcoming their friends, family and their children's friends. Their home was the venue for holiday celebrations, get-togethers, card games and pool parties. Their annual winter holidays in Pompano Beach, Florida were dedicated to family time.
Faye was the consummate matriarch. She savoured her role as a homemaker, wife, mother, devoted daughter, loyal sister, aunt, true friend and caring and loving grandmother and great-grandmother.
Faye also found time to volunteer and be an active, lifetime member and leader in community organizations including Hadassah, Pioneer Women/Na'amat, ORT, and B'nai Brith Women.
Following Ernie's untimely passing, Faye tried to redefine herself as a widow going forward. She missed Ernie terribly, but she was able to find periods of joy and rediscover herself over these past 14 years.
As her health declined, she had the support from her family and companions. We acknowledge Marley Missyabit and Catherine Santos for their care and love given to Faye, in providing her comfort with dignity. We also extend our appreciation to the Simkin Centre staff at 1 North Wing for their attention and compassion directed to Faye during the last weeks of her life.
A graveside funeral service took place on Wednesday, December 26, 2018 at the Shaarey Zedek Cemetery officiated by Rabbi Kleil Rose. Pallbearers were her grandchildren.
Tributes in Faye's memory may be made by a donation to the Faye and Ernie Tessler Fund, at the Jewish Foundation of Manitoba (204.477.7525), or a charity of your choice.
"Those we love don't go away, they walk beside us every day…. unseen, unheard, but always near, still loved, still missed and very dear."
Passed away November 12 in his home in Tampa.
Barry (as he was known) Klapman was a business leader in Winnipeg. After law school he went to work for his father, Meyer, who started Peerless Garments manufacturing company and grew the family business into one of the largest employers in Winnipeg. Barry loved boating and trips to Las Vegas with his family.
He is survived by his: wife Monique Landry; two children, Arla Klapman Green and Jason Klapman; daughter-in-law Sarah Klapman, and son-in law Stephen Green; sister Maxine Brownstone; niece and nephew, Lorrie and Danny Brownstone; as well as his four grandchildren, Charli, Myles, Miller, and Gabrielle. .
He lived his life to its fullest. Donations in Barry's memory can be made to Brothers For Life https://www.brothersforlife.com/donate/
It is with deep sorrow that he family of Barry Posner announces his passing after a lengthy illness at the age of 75 on Monday, October 9, 2023.
Barry leaves behind his wife, Sharon; children, Adam (Christiane) and Daniel (Victoria); grandchildren, Jordan, Jade, Ari, and Zoey; brother, Murray; and nephew, Cort. Barry was predeceased by his parents, Alec and Claire, and his in-laws, Harry and Rose Borodkin.
Thank you to all the staff at St. Boniface E2 Medical Surgical Intensive Care Unit, especially Dr. Denira Govender and nurse Kaitlin for all of their kindness during this difficult time.
Funeral service was held graveside at the Shaarey Zedek Cemetery on Thursday, October 12, 2023. Our thanks to Rabbi Matthew Leibl for his beautiful eulogy and to the pallbearers: Cort Posner, Zeev Rafaeli, Joseph Gillies, Aaron Migie, Rod Gordon, and Stephen Dubienski.
Barry loved his family and friends. He had a great sense of humour and always made people laugh. He was a wonderful husband, father, grandfather, son, son-in-law, brother, and uncle. Barry was so brave and courageous during the years of his illness. He will be forever missed and never forgotten.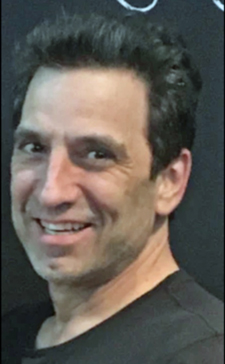 It is with heavy hearts that we announce the sudden passing of Joel David Cooperband on Friday, October 6, 2023. Joel leaves behind his loving wife of 35 years, Cheryl, his gorgeous daughter Adeena, and his beautiful son Joshua. He also leaves behind his sister Reesa (Marty), brother Benjie (Adrienne), brother-in-law Monte (Stephanie), mother-in-law Shirley, along with nieces, nephews, and his uncle David Weinberg.
Additionally, he leaves behind his favourite fur babies, Jersey and Milo. Joel joins his dad Mickey, who passed February 1983, his mom Sandra – March 2018, and his father-in-law Phillip – December 2022.
Joel grew up in Garden City on Woodcrest and loved going to the family cottage at Winnipeg Beach. He worked at Silverman Jewellers and started Executive Jewels with his wife. They travelled across Western Canada setting up their wares but more importantly, enjoyed daily adventures together. Their children both worked with them. And they loved their lives. Family was his greatest passion. Josh chose a different path to take and Joel was so very proud of him. He would talk about him at every opportunity. Adeena was his sidekick, his buddy, his best friend. A huge hole in our hearts is felt by everyone who knew him. Funeral services took place at the Chesed Shel Emes with interment at Shaarey Zedek Cemetery on October 10, 2023. Shiva was private.
Joel was so appreciative of a second chance at life. Unfortunately, it didn't last as long as we hoped. Until we meet again – beautiful soul.