Peacefully on Friday January 13, 2023, surrounded by her children, Reeva Lynne Feuer (nee Herstein) passed away at the age of 74.
Reeva was predeceased by her father Harvey Herstein (1996), her mother Rose Herstein (2010) and her husband Henry Feuer (2010). She will be sadly missed by her children Jeremy (Tiffany), Joshua (Chrissy), Jessica (Chad), her beloved grandchildren Nomi, Aaron, Hazel and Henry, her brother and sister-in-law Larry and Norma Herstein, her brothers-in-law Morris Feuer and Charles Feuer and sister-in-law Sharon Feuer. Reeva will also be missed by her nieces and nephews in the Feuer/Herstein families, and so many cousins and friends from Portland to Petach Tikvah.
Reeva was born July 10, 1948 the second of two children to Rose and Harvey Herstein and was raised in the North End of Winnipeg. She attended I.L. Peretz Folk School, Jefferson Junior High and Garden City Collegiate. She forged friendships with her girlfriends from her days on Rupertsland Avenue which lasted a lifetime. She obtained her teaching certificate from the University of Manitoba and worked in early childhood education in Waskada, Manitoba and in Winnipeg until her children were born. Once her children were all in school, Reeva went back to work helping to manage several dental practices in Winnipeg. Never one to sit idly by, after moving to Las Vegas in 2000, she continued to work full-time ultimately retiring from the accounting department at MGM Resorts International in 2015.
Reeva was fortunate to experience many adventures with her beloved husband Henry, from running a hotel in Waskada, Manitoba in the late 1960's to moving with Henry to Las Vegas where they spent many days entertaining family and friends visiting from all over the U.S. and Canada. A trip to Israel in 2015 was a lifetime highlight as she got the opportunity to spend time with her dear cousins with whom she had corresponded her entire life. Reeva's favourite days however were reserved for her grandchildren, her legacy. She was immensely proud of their accomplishments and looked so forward to visits to Winnipeg and Long Island, New York to see them.
Funeral services were held on Sunday January 29, 2023 at Congregation Etz Chayim. The pallbearers were Jeremy Feuer, Joshua Feuer, Jessica Stone, Nomi Feuer, Aaron Feuer and Lesley Herstein.
The Feuer family is forever grateful for the compassion and care shown by the doctors and staff at the Nathan Adelson Hospice in Las Vegas, Nevada . In lieu of flowers, the family respectfully requests that donations be made in Reeva's memory to the Nathan Adelson Hospice at www.nah.org. .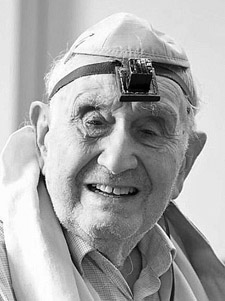 Surrounded by his loving family, Mojluf Muyal z"l passed away peacefully at the age of 90 on Sunday, July 9th, 2023 (20th day of Tammuz, 5783) at Grace Hospital in Winnipeg. Mojluf is predeceased by his parents, Yamin Muyal and Rachma (Bensoussan) and his sisters Esther Levy and Mary Benarroch. Mojluf is survived by his beloved wife of 56 years Mary Muyal, son Yamin (Karla), siblings Anita Muyal (Mojluf z"l), Moses Muyal (Darcy z"l), and grandchildren Josh and Hannah.
Mojluf was born July 29th, 1932 in Casablanca, Morocco. Mojluf & his family eventually moved to Tangier where he grew up. Mojluf left high school early in order to work and help support his family. In 1957, at age 25, Mojluf decided he and his family deserved better, and alone, set sail on a long, strenuous trip to Canada, arriving many days later in the town of Halifax, Nova Scotia. Once in Halifax, Mojluf eventually made his way to Winnipeg where he began working as a long haul truck driver, in order to save money to bring the rest of his family over from Morocco. After a few years of saving up, he sent for his sisters and parents to come to Canada.
While driving truck was paying the bills, Mojluf had higher ambitions in life and eventually discovered his love for electronics. Mojluf decided to become a licensed electrician and opened up his own TV & radio repair shop called Yuma Television on Maryland St, eventually moving the business into the basement of his home on Inkster Blvd.
In 1967 while attending "Festival 67" in Montreal, Mojluf met a beautiful young Moroccan girl named Mary who happened to be from the same town he was born in. It was truly love at first sight and Mojluf knew right then and there that Mary was going to be his wife. Within a matter of weeks, the two were married.
Mary eventually left Montreal and moved to Winnipeg with her now husband Mojluf where they had a son, Yamin, in 1970. Mojluf and Mary raised their son Yamin in an orthodox Jewish household, sending him to the private Jewish school Mary happened to teach at, Talmud Torah.
As time went on, and Yamin got older, Mojluf got to welcome a daughter in-law Karla, and two grandchildren, Josh and Hannah. Mojluf absolutely adored his grandchildren, and loved being their Abuelo. Whether it was taking Josh fishing at the Selkirk docks, or making Hannah's favourite pancakes, Mojluf dedicated the last 20+ years of his life to his family. Hosting many Shabbat dinners, taking the grandkids to Talmud Torah synagogue and just spending time with his family.
As time went on, and Mojluf and Mary got older, they sold their home on Inkster Blvd after 60+ amazing years. Mary moved into the Simkin Centre where she could receive extra care, and Mojluf moved into his son Yamin's home. During the last few years of Mojluf's life, he went daily across the city, to sit and be with his wife, Mary, at Simkin. Nothing was more important to him at this time, than being with and spending all the time he could with the love of his life.
In mid June of 2023, Mojluf went into the Grace Hospital for a hip replacement, but quickly endured some medical complications, and passed away peacefully in the ICU with his family by his side.
Mojluf's family would like to take a moment to thank the amazing staff at Grace Hospital, especially nurse Marie, who went above and beyond in Abuelo's care (or as he was known on the ICU ward, "Mo") We are eternally grateful to all of you.
Abuelo. The path that you paved for your family, is one we are proud to take with your memory in mind. Thank you for everything you've done for us, we love you so much. May your Neshama have an Aliyah.
In lieu of flowers, the family asks that a donation be made in Mojluf's memory to your local synagogue.
RITA SHREIBER (née WARKOV) August 30, 1934 – August 30, 2023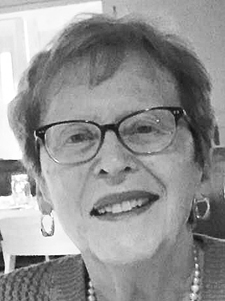 It is with deep sadness that we mark the passing of Rita Shreiber (z'l), beloved Mother, Baba, Sister, Aunty, and friend. Born in Winnipeg Mb to Mendal and Rose Warkov (z'l), Rita grew up on Inkster Blvd in a home filled with love. Rita met the love of her life on a blind date while in university. They married and had two children, Daniel and Deborah. In 1966, along with 10 other parents, Sidney and Rita founded the Mb Assoc. for Children with Learning Disabilities, now known as Learning Disabilities Assoc. of Mb. At 40, she went from homemaker to student and ultimately, Library Manager of the Addictions Foundation of Manitoba.
Rita loved adventure and travel. She travelled to Israel, UK, Italy, Switzerland, Spain, Morocco, Russia (at 79) along with Canada and the USA. She loved books, lively conversations, music, art, culture, yoga, dance and her many good friends. Rita was an intelligent, elegant, warm, and wise person. She loved her children and grandchildren with all of her heart. She took great pride in all their achievments and continuously supported them. She ensured that family traditions were carried on by hosting family dinners for the holidays each year and teaching her granddaughters their Jewish heritage.
Rita was predeceased by her parents, husband Sidney, brother Saul, brother in law and sister in law, Hye and Betty Elfenbaum. She will be profoundly missed by her son and daughter in law, Daniel and Irene Shreiber; her daughter and son in law, Deborah and Stephen Smith; granddaughters Sydney Shreiber (Quinn) and Erin Shreiber (Phil), brother Sim Warkov (Gretta), niece and nephew Gail Mattuck and Mardy Elfenbaum, many more nieces, nephews, cousins, good friends and all those that loved her.
Funeral was held at the Shaarey Zedek cemetary on September 1, 2023. Rabbi Benarroch officiated. Tzedakah can be made to the Jewish Federation of Winnipeg or Jewish Child and Family Service.
GLORIA KOHM 28 Tammuz 5783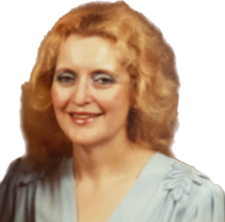 It is with profound sadness we announce that Gloria Kohm passed away on July 17, 2023, 84 years old, surrounded by family and friends, at the Victoria General Hospital. She was at peace.
Gloria had a beautiful soul. She was loving, courageous, strong, wise, determined, hard working with an adventurous spirit. She was a very warm, caring, passionate "full of life" person with a tremendous sense of humour. She always tried her best – never giving up, despite whatever challenges she faced.
Gloria was born in Winnipeg and grew on Matheson Street. She had an idyllic life, much loved by her parents Max and Gertrude Tessler, her brother Ivan and extended family. She was raised in a home filled with yiddishkeit, family and friends. She attended Luxton School and St. John's School, cheder and the YMHA. The family attended the local synagogue where Max was a chazzan.
Max and Gertie left no stone unturned to locate any survivors of Max's family from the Shoah– the Tesslers – and bring them to Winnipeg.
Gloria's maternal grandparents, Isaac and Annie Altman lived nearby and ran a dry good store. Mom also brought much joy to them. She was a loving and beautiful child, with flaxen hair and blue eyes, who modeled in her youth.
Gloria enjoyed summers at their cottage on Pine at Winnipeg Beach.
Gloria loved regularly going with her father Max to his store, Academy Hardware. It was their special time together. Gloria watched her father act with integrity in business, and learned how to be a great salesperson. Max passed away in 1966.
Mom was an accomplished pianist. She was trained classically. She also had the voice of an angel. She loved to play and sing Yiddish pieces. She would often bring emotions to the surface of her audience.
Gloria attended the University of Winnipeg, beginning at age 16. She married at 18 and had three children (Nada, Lynne and Stuart). She often said that the greatest joy of her life was having children, and grandchildren. She loved us deeply. Sadly, Nada and Stuart passed away in 2018 and 2021 respectively. Her brother Ivan passed away in 2014.
Growing up, mom was the best. She cherished, supported and encouraged us. Nothing was too much for her kids. She was always organizing and finding ways to enrich our lives. Our home was open to neighbours and our friends. Friends enjoyed coming to our home as it was warm, welcoming, full of treats and mom's amazing cooking! Gloria treated everyone with kindness and friends have commented through the years how mom helped them and positively impacted their lives.
Gloria attended night courses at the University of Winnipeg for years, as her children were growing up, to complete her Bachelor of Arts. Education was very important to mom and she instilled this value in her children. Her mother Gertie had attended University when it was not common for women to do so. Mom stressed the need to "get a profession so that you can always support yourself… you can do anything you desire."
Once her kids were young adults, Gloria attended Social Work at the University of Manitoba and graduated with honors. At first, she worked with CFS in Winnipeg, but had a great adventure by moving at age 47 to the Northwest Territories to accept a job as the Area Superintendent of Social Services. She lived in Coppermine which is above the Arctic Circle, and did ground breaking work. She traveled by dog sled to remote areas, flew in small planes, went by boat, and skidoo as needed. She had a range of experiences including running the court, and arctic char fishing! Once she organized a charter flight for her and a few colleagues to fly to Greenland for the long weekend!
As her mother Gertie's health was failing in 1988, Gloria returned to Winnipeg. After that, Gloria worked in sales – her forte. She was a great sales person who acted with integrity in all of her dealings with many satisfied customers through the years.
Gloria related to people in a very special way. She enjoyed people. She loved their stories, their history. She would talk to people wherever she went. She would connect with people and put a smile on their faces. People were drawn to her.
Gloria was compassionate. She would tell us to treat people well, "Be kind; if you don't have anything nice to say, don't say anything at all; Treat people how you want to be treated; Do not judge others."
Mom also had other sayings that guided how we lived (as did her mother) such as "It's better than a kick in the pants" (meaning be grateful); There is a lid for every pot (meaning there is a partner for everyone, so don't give up hope); You have to accept the things you cannot change." (meaning do not give up, persevere, and make the best of a situation).
Gloria was always up for a good adventure. She would spontaneously try new things without hesitation. She was a lot of fun. She had a good sense of humor!
Gloria was very well read and curious. Mom was interested in politics, history, geography, science, anthropology – everything really. She was dubbed the "Queen of Crosswords" and "Queen of Trivia". As her vision was failing, mom would blurt out answers before we finished reading the question to her! It was amazing to watch her in action. She took the ritual bow and smile for each game played and won!
Mom loved to travel and would have wonderful stories and adventures she would regale us with for years. She also enjoyed Mah-jong, mysteries, movies and bowling.
Mom believed in giving back and among other things, was on the board of National Council of Jewish Women, president of Kiwanis ladies, a board member of the International Centre, and volunteer with United Way, Cancer Society and Women's Health clinic.
Despite facing challenges, Gloria never gave up. She was strong. She was courageous. She did not falter. She was determined and pragmatic. She dealt with each blow with courage, optimism and dignity, setting an example to all who knew her.
A funeral service, officiated by Rabbi Matthew Leibl was held on July 20, 2023, at Chesed Shel Emes with interment at Shaarey Zedek Cemetery.
Gloria was grateful to G-d for her blessed life. She was grateful for her family – her children, her grandchildren, Daniel and Ashley, her son-in-law Michael, her extended family and dear friends – especially her beloved friend Elizabeth. Her love was endless. The values and love she imparted earned her the love and respect of those who knew her. Although mom will be deeply missed, her life was an inspiration to us and her legacy will live on forever.
Donations may be made to the Jewish National Fund of Canada (204-947-0207).