A dispute over fake IDs led a teen to accuse a 5-star hotel of Holocaust denial — and rope in Drake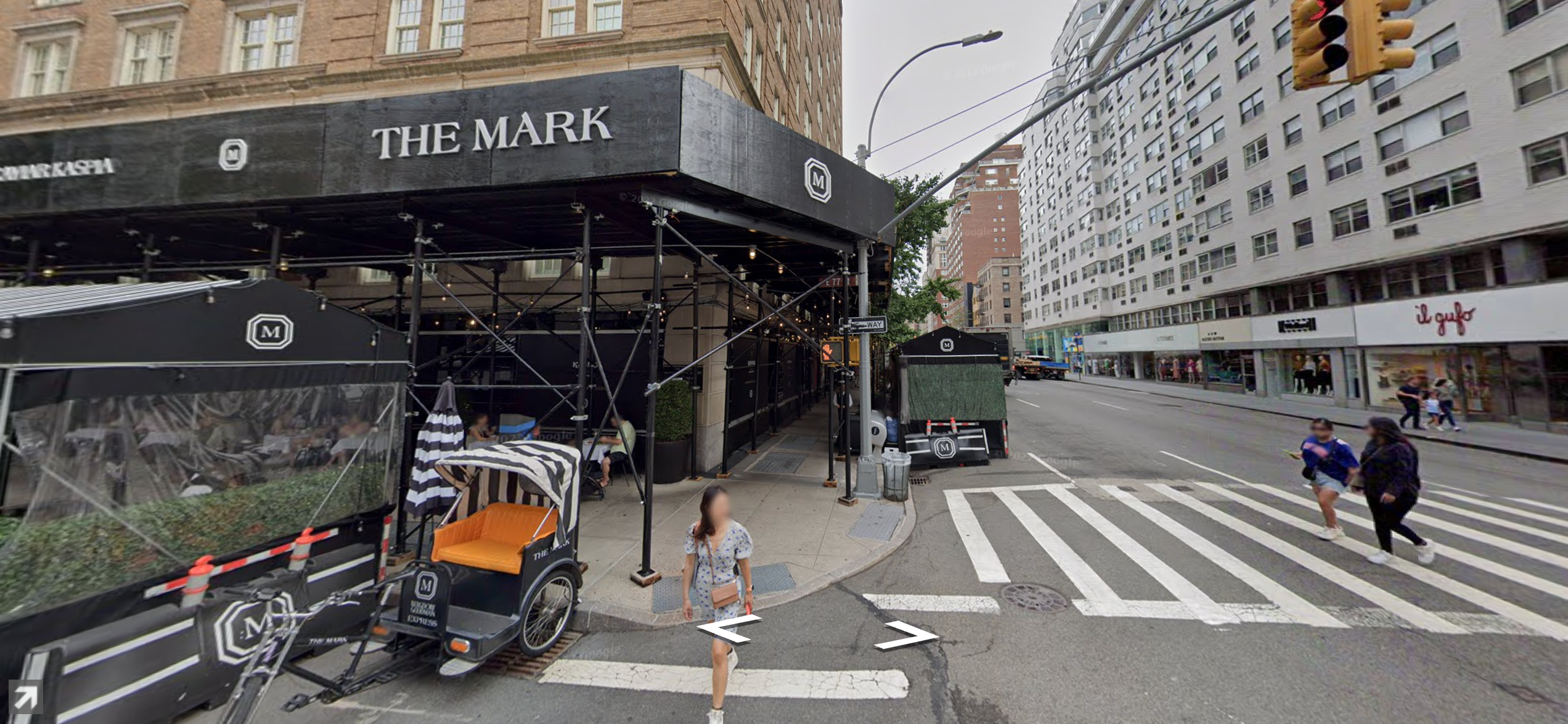 (New York Jewish Week) – The Mark, a glitzy Upper East Side hotel, has become ensnared in a legal dispute with the 19-year-old scion of a wealthy Jewish family who has allegedly accused the hotel of antisemitism and Holocaust denial.
The hotel has called those accusations baseless — its general manager swore in a legal filing that the hotel recognizes the Holocaust as "one of the most horrific events in history" — and recently sued the teen, Theodore Weintraub, for defamation.
The Mark is an exclusive five-star venue that has hosted A-list celebrities for the Met Gala and rents its penthouse suite for $75,000 a night. In its lawsuit, The Mark says Weintraub began making the accusations after the hotel turned him away two years ago for using a fake ID.
Weintraub, the son of Manhattan cardiologist and art collector Dr. Philip Weintraub, started staging regular protests outside the hotel two years after he was banned in 2021 for repeatedly trying to order drinks from the bar, the suit alleges.
Those protests have escalated in recent months, according to the lawsuit and local reports. (The local news site Patch was the first to report the ongoing conflict.) Hotel staff allege Weintraub and another unidentified protester have held signs declaring "The Mark Denies the Holocaust," have accused the hotel of spreading disease and have paid at least one other protester to make similar chants. He has also accused the hotel of aiding the late Jewish child sex offender Jeffrey Epstein, who maintained a residence blocks from the hotel and mentioned it in his "black book" of contacts.
In July, Weintraub allegedly took matters a step further when the Jewish rapper and actor Drake stayed at The Mark. According to the lawsuit, Weintraub first attempted to keep hotel staff from preparing for Drake's arrival, then tried to block Drake's entry into the hotel by yelling that The Mark denied the Holocaust, leading to a fistfight between him and the rapper's fans. Another instance — in which Weintraub or another protester chanted "The Mark helped Epstein" while Drake exited the hotel — was caught on video.
Hotel staff thought they had resolved things with Weintraub after initially banning him from the premises when he was 17, only to find him return to the Mark with his father a month later for a dinner reservation. At first the younger Weintraub reportedly tried to beg forgiveness from staff, then pivoted to loudly accusing them of being antisemitic. His father calmed him down, but Weintraub began his harassment campaign anew two years later, the suit claims.
The lawsuit seeks to bar Weintraub from the premises, as well as keep him from publicly claiming the hotel denies the Holocaust, spread disease or supported Epstein. The charge of Holocaust denial particularly upset the hotel's general manager, Etienne Haro, who wrote in an affidavit that the hotel "has Jewish ownership" and that "the notion that we deny the Holocaust is a spurious attempt to damage our reputation and relationships." (The Mark is owned by Alexico Group, a real estate development company whose president Izak Senbahar is a Turkish-born Jew.)
In the affidavit, Haro elaborated that the luxury hotel "recognizes both the existence of the Holocaust as well as the fact that it was one of the most horrific events in history — including, among other things, the murder of six million Jews in an attempted genocide."
Weintraub lives with his father, and attempts to reach him via his father were unsuccessful. For his part, Weintraub told the New York Post recently that "the truth will come out."
After putting his picture on the front page of the paper over the headline "SORE BOOZER," the Post interviewed Weintraub, who told them he was now sober. He claimed that he stopped drinking five months before the lawsuit says his protests started.
He added, "I got nothing against Drake."
—
The post A dispute over fake IDs led a teen to accuse a 5-star hotel of Holocaust denial — and rope in Drake appeared first on Jewish Telegraphic Agency.
Antisemitism summit in NY expected to draw thousands, from boldfaced names to students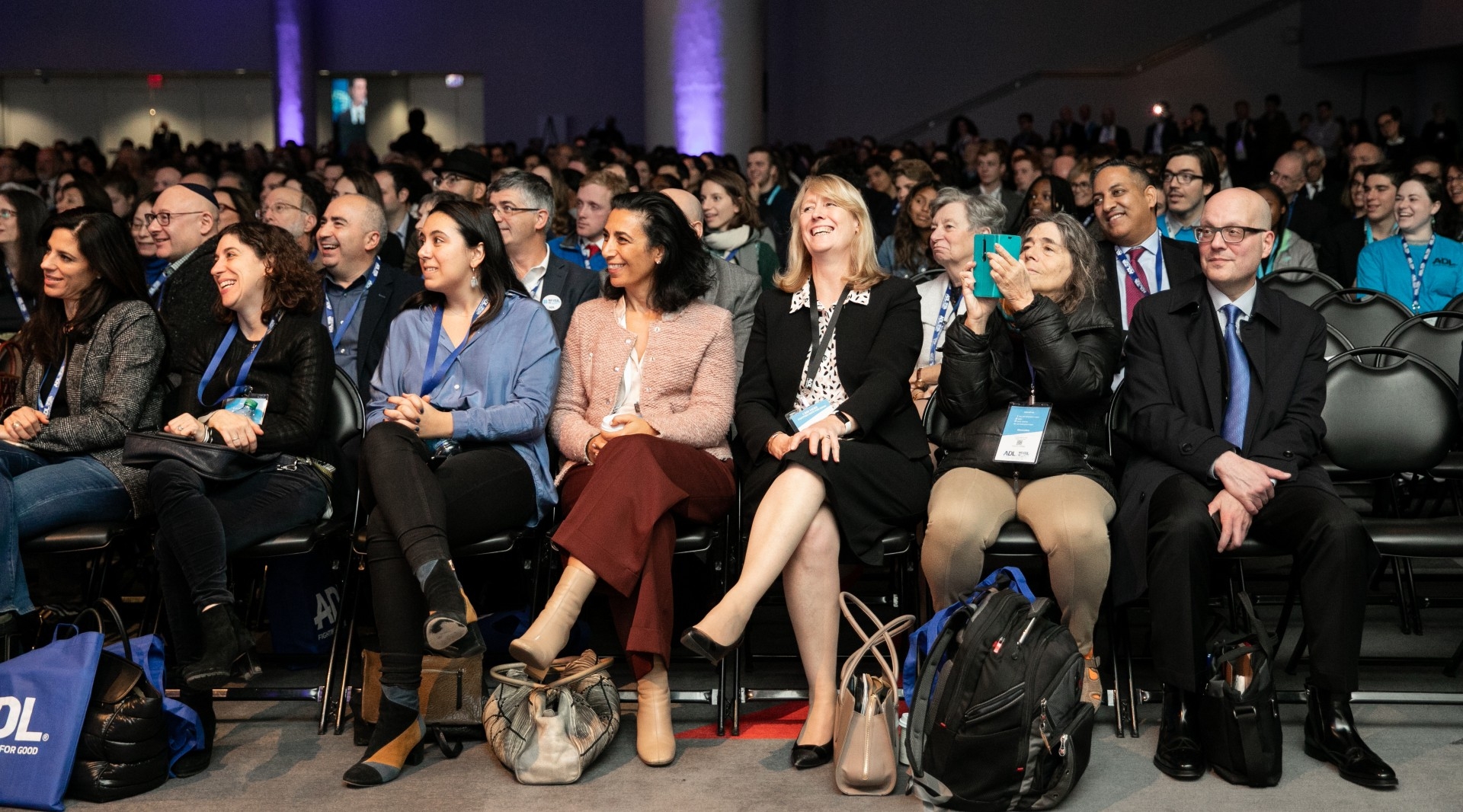 When actor and director David Schwimmer stood up last November to talk about his experience with hate and the importance of building alliances to combat racism and antisemitism, the "Friends" star emphasized the importance of speaking up.
"One of the biggest problems is silence. As I've said, silence is complicity, and so I try to urge people to speak out," Schwimmer said at the annual ADL summit on antisemitism and hate, called Never Is Now. "I think it's my responsibility. I don't do enough but I do what I can and what I feel is appropriate at the time. I think we could always do more."
Now ADL (the Anti-Defamation League) is gearing up for its next big event on the subject: the 2024 Never Is Now summit, which is already open for registration and for a limited time is offering early-bird pricing at a 25% discount. 
The annual summit, which has been moved to March from its usual time in the fall, may be the organization's most significant ever.
Antisemitism in the United States is at its highest level in decades, according to ADL, which closely tracks antisemitic incidents through reporting and antisemitic sentiment through polling. The most recent ADL poll of US antisemitism, conducted last fall, found that 85% of Americans believe at least one anti-Jewish trope, up from 61% in 2019. About 20% of Americans believe six or more tropes — a worrisome marker and nearly double the 11% reported in 2019.
"Faced with this state of emergency," said Jonathan Greenblatt, ADL's CEO and National Director, at the last Never Is Now summit, "ADL will rise to the challenge and deliver on its core purpose: protecting the Jewish people."
The Never Is Now summit is meant to be a place where activists can come together, learn about the problem of antisemitism and share tools to fight hate of all kinds, and take those ideas back to their home communities to implement them in meaningful ways. 
Over 7,000 participants attended the 2022 summit in person and virtually, representing 40 countries and nearly all 50 states. Participants challenged each other, engaged in conversations, asked questions and found inspiration. The remarks by Schwimmer, the actor famous for his role on the 1990s NBC sitcom "Friends," marked one of several poignant moments in the event devoted to tackling the growing problem of hatred and antisemitism in the United States and worldwide.
The 2024 summit will take place March 4-7 at the Jacob K. Javits Convention Center in New York and will feature an all-star lineup of figures from government, entertainment, media, business, sports, academia and the greater Jewish world. 
To accommodate them, the summit is being expanded to four days from one. The itinerary will consist of invitation-only programming at ADL's National Leadership Summit on March 4-5 followed by programming for the general public on March 6-7. 
Longtime summit participant Tracey Labgold of Boca Raton, Florida, said one of the reasons she comes back year after year isn't just for the sessions but also for the opportunity to network and reconnect with old friends. She has been involved with ADL leadership programs for more than 16 years and credits the Never Is Now summit with enabling her to build a network of friends and colleagues from around the country.

"Fighting hate is important to me, and people who fight hate are really nice," Labgold said. "Being in the room during Never Is Now with others who care about these issues is very empowering." 
Sessions will focus on such topics as reporting hate on social media platforms, preparing your community for antisemitic threats, and leveraging the law to counter antisemitism and bias.
"Never Is Now is the place where bold ideas are born and change begins," said Leah Tucker, ADL's director of marketing and engagement. "Every attendee has a role in bringing the fight against antisemitism and hate home to their own communities." 
Last year's summit speakers included then-Israeli Prime Minister Yair Lapid, Rep. Liz Cheney, Pfizer CEO Albert Bourla, ABC News' "Nightline" co-anchor Juju Chang, author Abigail Pogrebin, FBI Director Christopher Wray, New York City Mayor Eric Adams, New York Times columnist Bret Stephens, and Adidas North America President Rupert Campbell, among others. The summit also included Rabbi Charlie Cytron-Walker, the rabbi who orchestrated a successful escape from an assailant who had taken him and several congregants hostage at his synagogue in Colleyville, Texas, in January 2022. Additional past speakers include Vice President Kamala Harris, actor Sacha Baron Cohen, Apple CEO Tim Cook, and Ambassador Deborah Lipstadt, the U.S. Special Envoy to Monitor and Combat Antisemitism.
Jared Lindauer said that the sessions he attended at the last Never Is Now summit were not only inspiring but were a personal call to action.
"It's not only about how to build a better world but how to take on the work of the ADL with the tools and skills to do it," said Lindauer, an attorney in Austin. "I believe in their approach to fighting antisemitism as well as all forms of bigotry and bias."
College students will have unique opportunities to participate in Never Is Now thanks to partnerships with Hillel International, the historically Jewish fraternity Alpha Epsilon Pi and other campus organizations. Among the planned sessions on the college track: opportunities to share their experiences with antisemitism on campus and discussion of effective strategies for fighting hate on campus.
The summit will also include facilitated workshops for high school students and educators. Over 300 high school students attended the last summit. Greenblatt joined them for lunch, sharing his experiences and answering their questions.

When asked what they could do to combat antisemitism, Greenblatt said, "Don't lose hope. We can cultivate hope in so many ways. It starts with self-awareness and self-love," Greenblatt said. "So now let's get to work."
—
The post Antisemitism summit in NY expected to draw thousands, from boldfaced names to students appeared first on Jewish Telegraphic Agency.
A California county calls off 'American Christian Heritage Month' after fierce backlash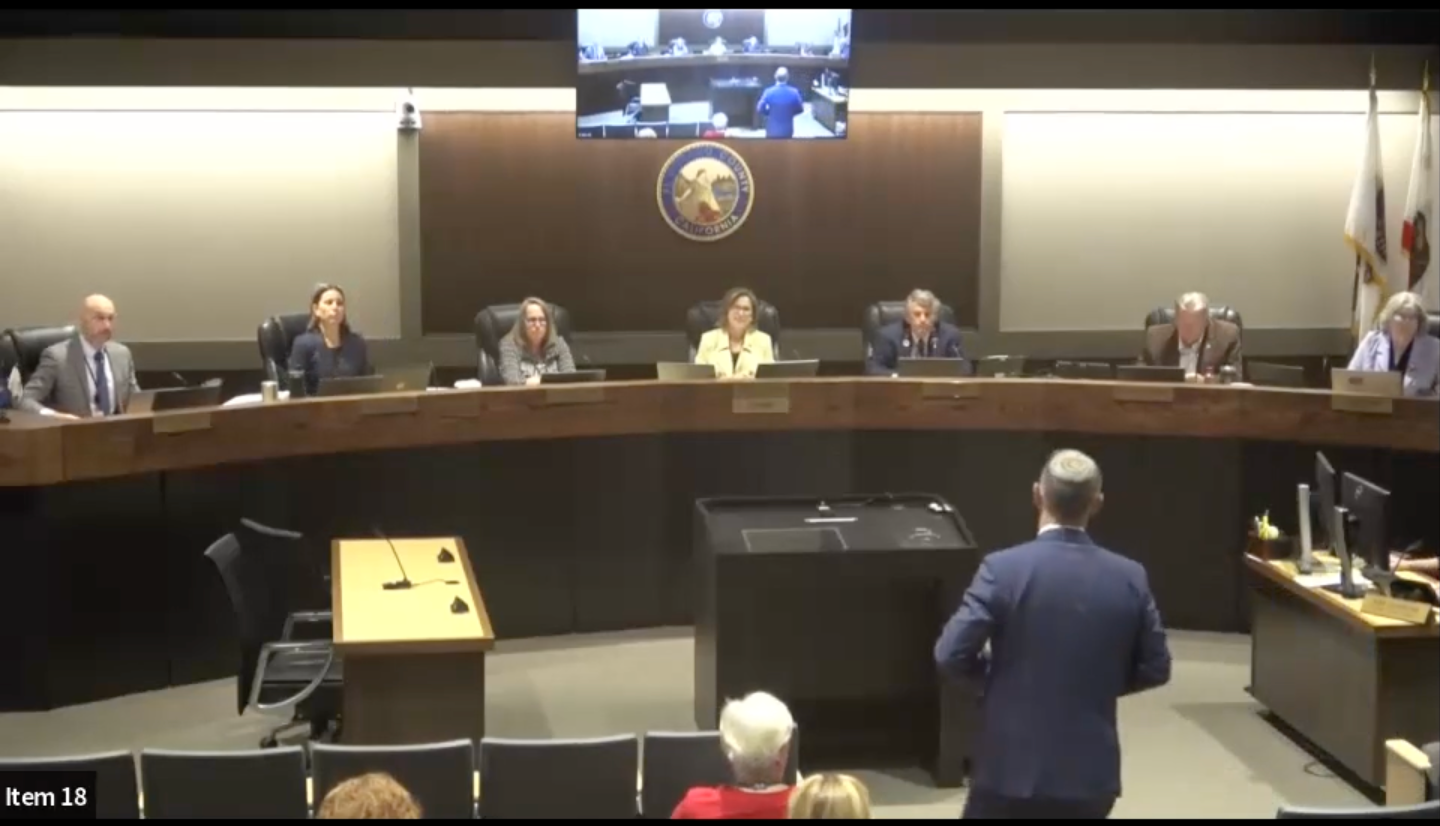 (J. Jewish News of Northern California via JTA) — Two months after proclaiming that July would henceforth be known locally as "American Christian Heritage Month," the board of supervisors in El Dorado County, California has reversed course.
The county's elected governing body unanimously rescinded the proclamation Tuesday following backlash from local Jews, the American Civil Liberties Union and others who said it inappropriately advanced the idea that the United States is a Christian nation.
"I commend the board for reflecting on and revisiting the proclamation, and I applaud them for rescinding it," Rabbi Evon Yakar of Temple Bat Yam in South Lake Tahoe said after the vote. Yakar was one of several local residents who spoke out against the proclamation at the board meeting where the proclamation was rescinded. "I believe they did a good thing in reflecting on the divisiveness this caused."
Marla Saunders, a massage therapist in South Lake Tahoe, said she was "verklempt" after the decision, using the Yiddish term meaning "overcome by emotion." Saunders, who is Jewish, had started an online petition calling on the board to rescind the proclamation. The petition had more than 1,000 signatures as of Sept. 19.
"I am definitely teary with joy," she said.
The five supervisors in El Dorado County, a rural area with 200,000 residents south of Lake Tahoe, voted on July 18 to mark every July as American Christian Heritage Month. The vote passed 4-1, though one supervisor maintains that she actually abstained but was recorded as an "aye."
The language of the proclamation is taken from the platform of the Constitution Party, a conservative political party formed in the 1990s that advocates for hands-off governance and Christian values. Coming at a time of rising Christian nationalist sentiment across the United States, the proclamation stated that there have been "attempts to change and distort our history."
The purpose of the proclamation is "to recognize the impact of religious beliefs on America's history," according to the text approved at the July meeting. The proclamation cites several prominent references to God inscribed in the country's national institutions, monuments and founding documents, and states "that the rich spiritual and diverse religious history of our nation, from its founding to the current day be affirmed."
"Be it further proclaimed, that any effort to remove, obscure, or purposely omit such history from our nation's public buildings and
educational resources be rejected in the strongest manner," the document says.
The proclamation was introduced by Supervisor John Hidahl, who said before the vote, "This great nation was founded not by religionists but by Christians. Not on religions but on a foundation of Christian principles and values," according to the Sacramento Bee. The proclamation, he continued, is "clearly stating: don't forget our history."
The proclamation's critics said it violated the principle of the separation of church and state and promoted one religion over others.  In an Aug. 25 letter to the board of supervisors, the ACLU of Northern California said the proclamation "conveys that the County supports, promotes and endorses specific religious beliefs and, as such, violates the California Constitution."
The state constitution contains even more stringent requirements regarding the separation of church and state than the establishment clause of the U.S. Constitution, which prohibits federal laws "respecting an establishment of religion." The California Constitution states that "Free exercise and enjoyment of religion without discrimination or preference are guaranteed."
After Tuesday's vote rescinding the proclamation, Angelica Salceda, the ACLU of Northern California's director of democracy and civic engagement, said her organization is "happy" about the new vote.
"The resolution suffered from constitutional infirmities," she said in a statement. "The county has no business supporting, promoting, or endorsing specific religious beliefs. We think this decision is good for all residents of El Dorado County."
El Dorado Supervisor Brooke Laine, who said that her abstention in the July vote was incorrectly recorded as an "aye" and that she also "regretted" her indecision, put the matter on the board's agenda for Tuesday's meeting. After 45 minutes of public discussion, the board rescinded it, 5-0.
"I very much regretted the initial vote and my participation in it," Laine said again on Tuesday, noting that community members used their public comment time to both oppose and support the resolution.
"At the end of the day, it was agreed by the board that there was a reason the Founding Fathers created a separation between church and state, and that we had blurred that line, although it was not our intention," she said. "It felt like we got it right this second time. I commend my colleagues for recognizing and correcting" the mistake.
Public pressure and media coverage contributed to the board's eventual decision, Laine said, as did the "threat of litigation" from the ACLU. "We couldn't afford that," she said.
In a caveat to his praise of the board's new decision, Yakar added that the supervisors didn't correct their fundamental error, which was promoting the idea of America as a Christian nation.
"This was not about celebrating one group's heritage" in the vein of Pride Month or American Jewish Heritage Month, he said. "This is about the clear use of language in the proclamation that our country was founded as a Christian country, and that is what we are celebrating."
That important nuance should have been explicitly discussed by the board on Tuesday, Yakar said, adding, "I don't feel the supervisors went far enough to address that."
Saunders added a cautionary note too, saying that some opponents of the proclamation wouldn't have come to Tuesday's board meeting if law enforcement hadn't been there. "They wouldn't feel safe," she said.
But still, she said, she's pleased with the result of Tuesday's vote.
"We beat back hate and division," she said. "The way the community came together made me more optimistic about our country and the county I live in."
A version of this story originally appeared in J. Jewish News of Northern California and is reprinted with permission.
—
The post A California county calls off 'American Christian Heritage Month' after fierce backlash appeared first on Jewish Telegraphic Agency.
The buzzy novel 'Whalefall' offers a modern spin on the ancient Book of Jonah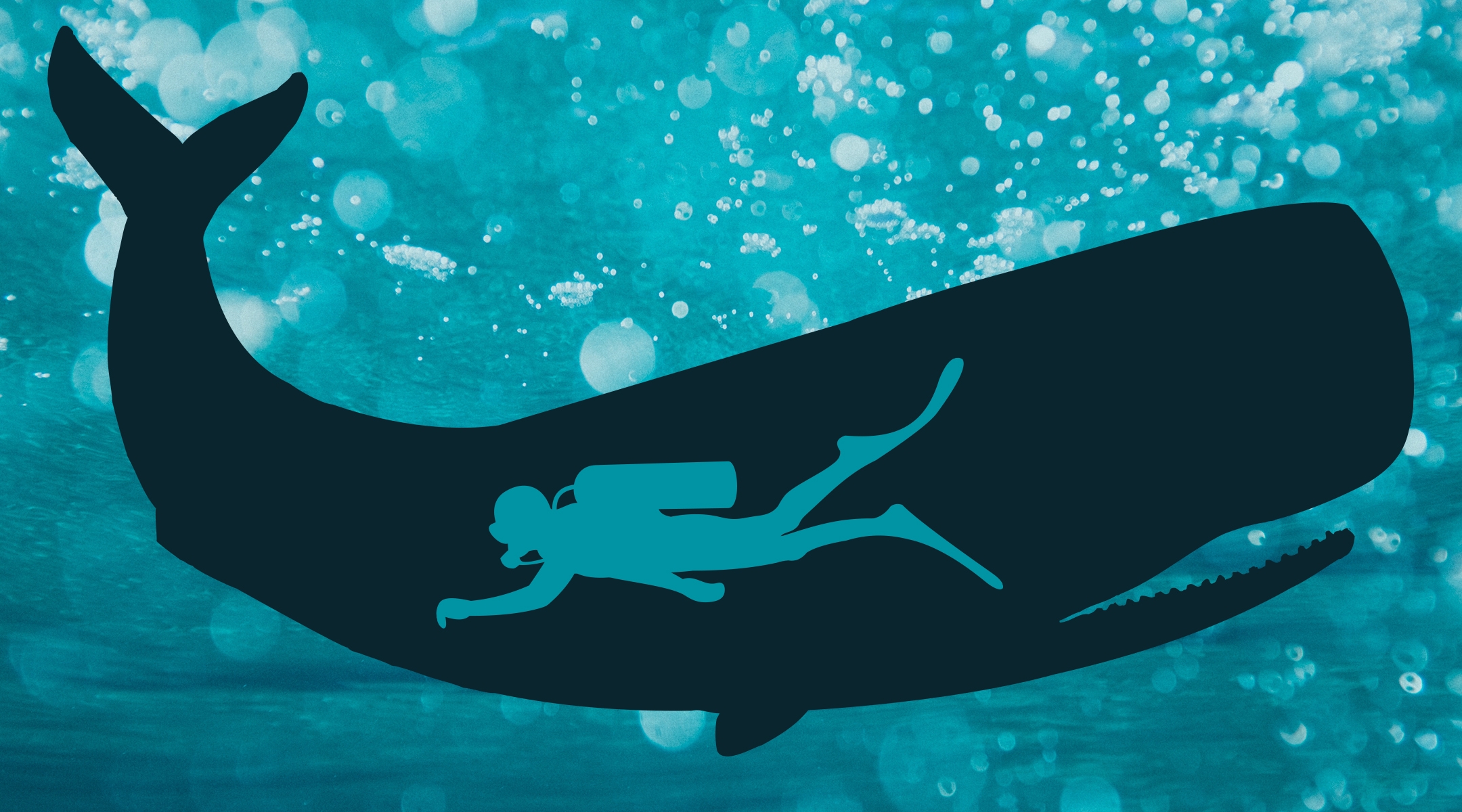 (JTA) — If one were to imagine what the prophet Jonah saw on his way down into the gullet of the whale, it might be something like this:
He slides feet first into its mouth on two inches of warm slime, the effluvia of a thousand squids past. Tooth sockets above him now, rancid black pits. Teeth passing on either side, yellowed cones, one missing, one fractured, one putrid with rot…The quaking cave of the mouth…His bare foot plants into a cold mash. 
The scene, however, is actually a passage from one of the year's buzziest novels: "Whalefall," by Daniel Kraus, tells of a 17-year-old diver named Jay Gardiner who is swallowed by a massive sperm whale, in whose innards he is forced to reconcile with responsibility for his late father's last wishes while desperately trying to escape. The book has already been optioned for a movie by Ron Howard and Brian Glazer's Imagine Entertainment.
Though billed by its publisher as "The Martian" meets "127 Hours," "Whalefall" is actually a modern midrash on a very ancient biblical book — one Jews will read on Yom Kippur afternoon.
The novel is divided into two sections, "Truth" and "Mercy," the tension between which the Book of Jonah sits. The ancient prophet, after all, is given a commandment by God to warn residents of the Assyrian city of Nineveh to repent, lest they be punished. Identified as "son of Amitai" — that is, "son of Truth" — Jonah objects to the possibility of repentance and God's forgiveness, taking it to be a compromise of divine justice. 
Refusing the order, Jonah flees by boat to Tarshish, a distant city. God sends a storm to toss the boat, yet an unrepentantly defiant Jonah heads to his cabin, content to sleep his way through a watery death. "Arise, call to your God," comes the desperate cry of the sailors on the ship. "Why are you asleep? Perhaps mercy will be granted upon us by God and we will be spared." 
Jonah, under pressure, admits that he is the cause of the heavenly wrath, and the sailors, hesitatingly, haul him overboard. There, swallowed by a large fish, he cries out to God from Sheol, a netherworldly dark place of despair. Jonah yearns, in the fifth verse of the book's second chapter, to merit reconciling with God by visiting his holy Temple.
"Whalefall" is also told with a dual structure, jumping between flashbacks to Jay's childhood and frequent fights with his belligerent, zealous and neglectful father, and Jay's race-against-the-oxygen-tank attempt to emerge from the whale. At one point, Jay falls out with his father and flees to the home of a girl named Chloe Tarshish, where he sleeps on a futon and watches foreign films. 
In "Whalefall," Sheol Landfill is on the outskirts of Salinas, California, where — a year before the suicide of Jay's terminally ill father, Mitt — Mr. Sheol would let a 10-year-old Jay and his eco-warrior dad sift through the junkyard for castoff diving gear. Reassuring an anxious Jay that his father will emerge safely from the trash heap,  Sheol comforts him: "This here's my temple. Nothing happens without my say-so."
The novel's title comes from the scientific term for how a dead whale sinks to the bottom of the ocean. There its body is stripped by crustaceans and other sea creatures, sustaining an underwater ecosystem for years to come. 
Jay's own father chose a similar fate, as the novel reveals. A once vibrant and fit man —  who would awaken Jay and his sisters with a daily call of "Sleepers, arise!" — he slowly descended into depression. A combination of cancer and melancholy over humanity's destructive attitude towards nature led him to weigh down his body with diving weights and jump off of the side of a friend's ship. When the friend, a kindly Jewish dentist named Hewey, informs Jay what happened, Jay can't even bring himself to cry, so raw are his psychological wounds from his and his father's quarrels.
Hewey, whose name is perhaps a punning allusion to the four-letter name for God traditionally unpronounced by Jews, embodies God's moral argument for mercy in the Book of Jonah. And while at no point in the novel is Jonah actually named, it's Hewey who brings him up: "Let me tell you the lesson of this prophet," he says. "Truth never outweighs mercy."
Jay is trapped in the whale during an ill-advised solo dive looking to recover his father's body. Off the coast of Monterey Beach after dark, he encounters an Architeuthis, a deep ocean-dwelling squid. While sperm whales don't normally eat humans, they do eat squid, and Jay is taken into the whale's mouth in a whirl of water. A sequence of dangers compounds his rapidly depleting air supply, including floating sharp objects, the whale's crushing internal organs and a carabiner that he can't dislodge from his diving gear while attempting to swim to safety.
As the New York Times put it in its review, "At a certain point he begins to seem less like Jonah and more like Job — the hapless vessel for every bit of bad luck you can think of, and a lot more besides."
As Jay processes what he still owes his father while desperately fighting to return to shore, subtle allusions to Jonah surface. For every memory of his father's abuse, there is a recollection of the lives he saved — just as the sailors on Jonah's boat were spared. The sympathy Jay feels towards the swallowed squid could be an allusion to God's argument, in the closing verse of Jonah, about the grace he will grant not only to the thousands of Ninevites "who cannot distinguish between their right and their left" but also to the similarly deserving "many animals."
More explicit is Jay's internal wrestling with whether we can change our very nature — a central preoccupation of the Book of Jonah and, of course, Yom Kippur. After all, it is Jonah, the son of Truth, who is "displeased" when God spares the Ninevites.  Jonah cannot accept that God has changed God's mind, or that the Ninevites might be persuaded to change their ways. He cannot accept forgiveness of wrongs.
Kraus is a horror writer who worked with filmmaker Guillermo del Toro on the hit film "The Shape of Water" and created the books that inspired the Netflix series "Trollhunters." Early in his career, he made documentaries about American workers including Rabbi Jay Holstein, Kraus' former professor at the University of Iowa whose class "The Judeo-Christian Tradition" he said was among the most formative he took.
Alongside conscious allusions to Pinnochio, Moby Dick, John Steinbeck's "Cannery Row" and Tom Petty's "Free Fallin'," Kraus seems to offer a Christian understanding of Jonah. At one point Jay recalls his father's noting that "a life of poor choices could be washed from you every time you dipped under," a clear allusion to baptism. (It's not a spoiler to say that Mitt's body, like that of Jesus, is never found.) 
Yet Jonah's message in the Jewish tradition differs from Kraus' reading. Forgiveness is not to be sought in superseding earthly existence and seeking rebirth through death. The pre-High Holiday custom to dip in the mikvah is a this-worldly charge to repair what has been sundered, in our relationships and in our environment, through our own imperfect individual efforts. We struggle, like Jay and like Jonah, with the obligations foisted on us by our ancestors. At the same time, we hope to find in ourselves the capacity to change and the mercy of God, that ability to forgive even when it feels untrue to our principles, as God did the Ninevites.
At one point, amidst the dark deep, Jay realizes he's "got time to arrange his final thought. What would he like it to be?" When faced with the same choice, what will be our answer?
—
The post The buzzy novel 'Whalefall' offers a modern spin on the ancient Book of Jonah appeared first on Jewish Telegraphic Agency.