Holocaust scholars in India debate 'Bawaal,' controversial new Bollywood movie about couple visiting Auschwitz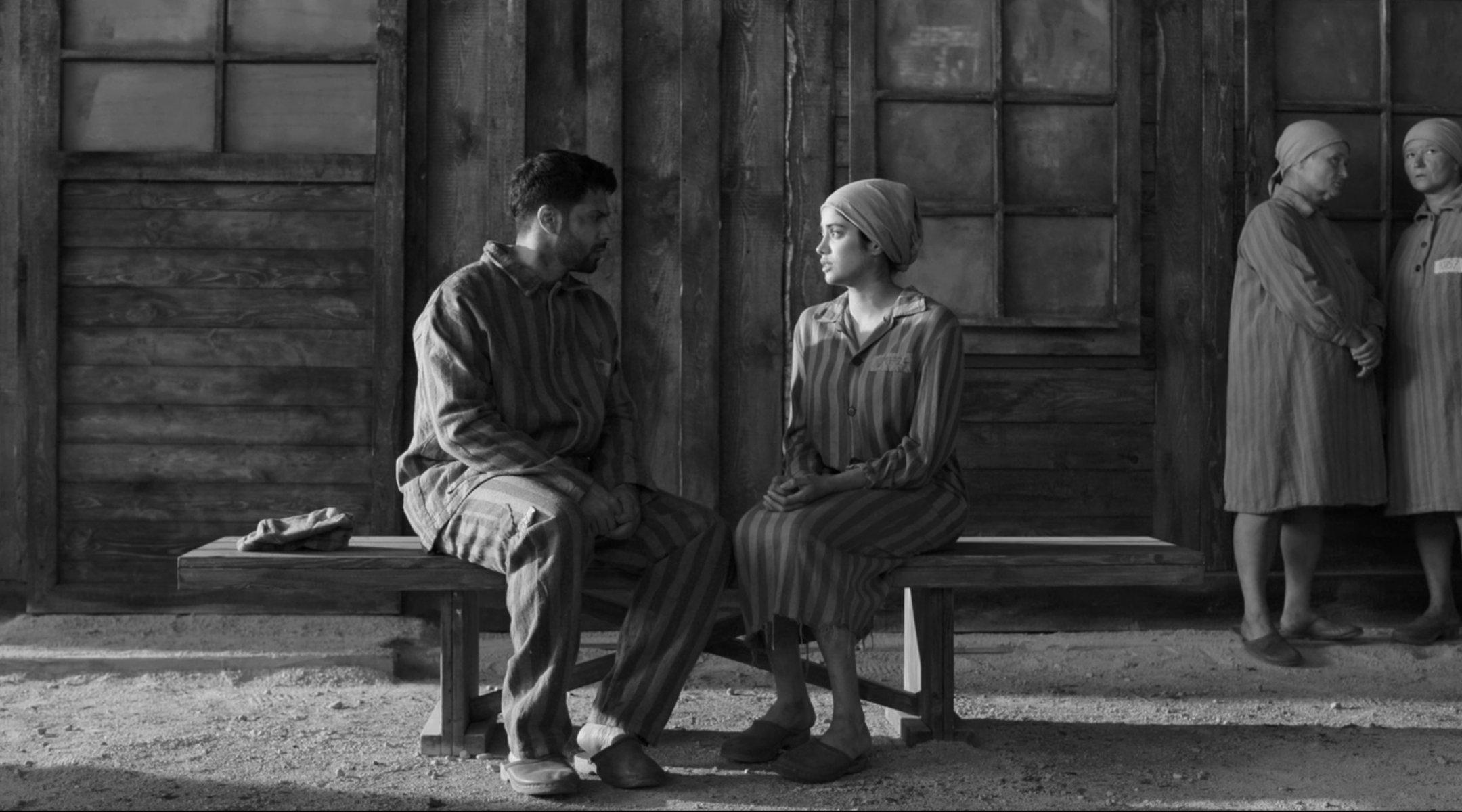 (JTA) – Mehak Burza is the first to admit that the state of Holocaust awareness in India is abysmal. 
"You will not get a very positive response on this," she said with a laugh.
Indian schoolchildren are taught next to nothing about the events of the Holocaust, and what does make it to textbooks does not mention Jews, Burza said. Public opinion on Hitler ranges from neutral to positive, with politicians, TV characters, and businesses having adopted his name and dress as aspirational symbols over the past few years.
"They always see the Holocaust as an alien event," Burza, who teaches English literature at several universities in New Delhi, told the Jewish Telegraphic Agency.
All of that, Burza said, is why — despite some serious reservations — she is pleased with the new Bollywood movie "Bawaal," which follows a conceited history teacher as he learns about the events of the Holocaust while trying to repair his strained relationship with his wife. The movie, which debuted on Amazon Prime two weeks ago, tracks its protagonists Ajay and Nisha as they visit European World War II sites of note, including the beaches of Normandy, Anne Frank's house in Amsterdam, Hitler's bunker in Berlin and the Auschwitz death camps.
"Bawaal" has been heavily criticized both by people who happened to tune into the movie and also by Jewish groups like the Simon Wiesenthal Center, which objects to the characters in the film's climax imagining themselves as Jewish prisoners of the camp. The film is rife with historical inaccuracies and barely mentions Jews; it also has lines of dialogue that Burza admits are deeply offensive and off-putting. In the most egregious example, one actor playing an Auschwitz survivor tells the protagonists, "Every relationship has its own Auschwitz."
When Burza heard that line, "I had to pause the movie and go and get a breath of fresh air," she said. "You're trivializing Auschwitz with your marriage!" 
Yet Burza, who is also the head of Holocaust studies at the Global Center for Religious Research, still thinks "Bawaal" is a positive start to the subject that will encourage many Indians to do further research into the Holocaust.
"Being the first Bollywood movie to take up this issue is very, very challenging, and a very big step for an Indian audience," she said. "As a Holocaust scholar, I can point out hundreds of mistakes in the movie. But as a first-time audience, I see, OK, it's a welcome step to those who don't even know anything at all.
"The only disappointing thing that quite irritated me throughout the movie," she added with a laugh, "was the pronunciation of 'Auschwitz.'" (In the movie, the characters make it sound like "office.")
Born and educated in the capital of New Delhi, Burza came to the subject of Holocaust scholarship while studying to become a medical doctor, after an interest in trauma narratives kept drawing her to memoirs by survivors. Switching her studies to English literature, she focused her thesis on the breakdown of gender in Holocaust memoirs and found that while "Mein Kampf" has been translated into most of India's 22 official languages, very few Jewish authors of Holocaust books had found anything approaching a similar reach. Burza's students had read Anne Frank's diary, she said, but were under the impression it was a novel.
India's lack of awareness of the Holocaust can be partially attributed to its own history from the time period. Only two years after the British helped liberate the Nazi death camps, its dissolving empire hastily divided India and Pakistan into Hindu- and Muslim-majority nations, which led to the killing of more than 1 million people in sectarian violence and displacement of an estimated 15 million more. The devastating legacy of partition has led many Indians today to refer to the event as the "Indian Holocaust." 
India's current Hindu-nationalist government, led by Prime Minister Narendra Modi, has sought to capitalize on that painful history by passing discriminatory laws and stoking ethnic resentment toward its Muslim minority, which Hindu nationalists believe has no claim to the nation. On Monday, Modi faced a no-confidence vote in his country's parliament over his lack of response to an upswing in violent attacks on Muslim and Christian minority populations in the state of Manipur. A small Jewish community in the area has also been caught up in the ethnic violence.
Efforts to spread Hindu nationalist sentiment have extended to the country's extraordinarily popular and globally influential film industry, as Bollywood filmmakers are under increasing pressure to mount historically dubious productions painting India's Hindu population as heroes and Muslims as villains. Recently, Israel's ambassador to India apologized after the acclaimed Israeli filmmaker Nadav Lapid, serving as a juror on an Indian film festival, sharply criticized one of the films in competition for what he said was Islamophobic propaganda.
In this context, the decision by "Bawaal" director and co-writer Nitesh Tiwari to make his film about the history of WWII and the Holocaust rather than a world event that directly involved India was a bold one, Burza said. Tiwari recently told Indian media he chose his subject matter because the events were less familiar to Indian audiences who could go on the same journey of understanding as the protagonists. He and stars Varun Dhawan and Janhvi Kapoor also dismissed critics of the film, with the director saying he was "disappointed" they had not "comprehended it" in the manner in which it was intended. The film's production team, Nadiadwala Grandson Entertainment, did not return a JTA request for comment.
Even within the microscopic cohort of India's Holocaust and Jewish Studies scholars, there is deep division on "Bawaal." Navras Aafreedi, a history professor at Presidency University in Kolkata who studies Jewish communities of India and orchestrated the country's first Holocaust film series, believes the movie is just another example of the Indian tendency to trivialize the Holocaust. He told JTA the film's treatment of its subject matter is "deeply disturbing but certainly not surprising."
"Just as Hitler has come to be used as a metaphor for any authoritarian figure in India, often with admiration," Aafreedi wrote in an email, "the makers of the film 'Bawaal' see it appropriate to refer to Auschwitz as a metaphor for marital quarrels."
Outside observers, including genocide scholar Gregory Stanton — who developed the theory of the "Ten Stages of Genocide" in part by researching the Holocaust — have warned that India may be headed toward a genocide of its own within a few years; the U.S. Holocaust Memorial Museum has expressed similar concerns, with its data researchers recently determining the country is one of the most at risk for a new mass killing. Last year the museum published an interview about the region with human rights attorney Waris Husain, who asserted that under Modi, "exclusionary ideology — a known mass atrocity risk factor — has escalated."
Both Burza and Aafreedi are Muslim, which, Burza says, lends an air of urgency to her push to improve Holocaust education in India.
That context, Burza said, may help explain one of the movie's more head-scratching moments, in which the teacher's wife, Nisha, muses that "we're all a little like Hitler" because "we are not satisfied with what we have." That line, she said, could be understood as a subversive political statement directed at the broad swaths of Indian society who admire Hitler without understanding the danger he posed. 
"The present government is compared with Hitler," she pointed out, noting that Stanton and others have drawn a link between "what [Modi is] doing to the Muslims and what Hitler did to the Jews."
Regardless of whether or not Indian audiences think about such issues while watching "Bawaal," Burza believes it's inevitable the movie will lead to an increased interest in Holocaust education in her country — not to mention an uptick in Indian visitors to Auschwitz. 
"In India, whatever the male lead and the female lead does in the movies, that becomes a trend," she said. "Mark my words: You'll see Indians at these sites."
—
The post Holocaust scholars in India debate 'Bawaal,' controversial new Bollywood movie about couple visiting Auschwitz appeared first on Jewish Telegraphic Agency.
A Jewish-owned hot dog empire began on this Coney Island street corner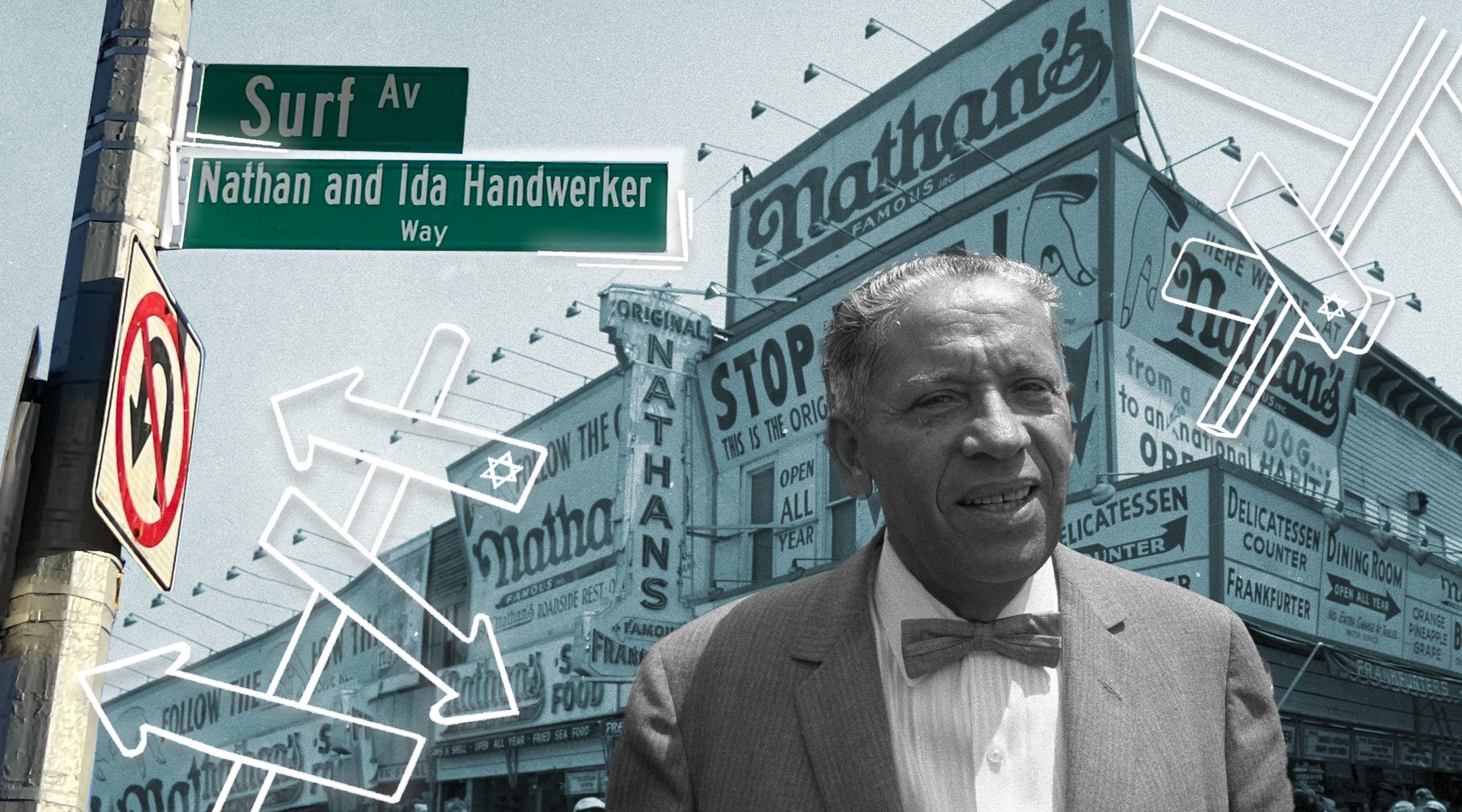 (New York Jewish Week) — For many generations of New Yorkers, eating a Nathan's Famous hot dog from their Coney Island flagship location is a staple of summer. The iconic hot dog stand just celebrated its 107th season at the city's iconic beachside destination. 
Nathan's Famous — which started as a nickel hot dog stand and grew to a franchised business that today has over 350 locations in 12 countries — may be most famous today for its annual Fourth of July hot dog eating contest. It is named for its founder, Nathan Handwerker, a Polish Jewish immigrant who, along with his wife, Ida, opened Nathan's Famous in 1916, when he was 19.
"It was his life," Handwerker's grandson, Lloyd Handwerker, who made a 2014 documentary and wrote an accompanying book about his family history, both titled "Famous Nathan," told the New York Jewish Week
"He had brilliant instincts about running a business — basic ideas which seem simple, but they work well," Lloyd said. "Which is keeping the price low, having the quality be great, being a stickler, paying people well and caring about the customer."
On Sept. 24, 2016, the 100th anniversary of the founding of Nathan's Famous, New York City co-named the corner of the Surf and Stillwell Avenues Nathan and Ida Handwerker Way. 
"Nathan and Ida Handwerker worked together for over 50 years and were part of the few generations who formed the rich Coney Island culture that is now renowned throughout the nation and all over the world," Lloyd Handwerker's cousin, William, said at the unveiling event. "It is an honor to celebrate their legacy by memorializing their names on the street corner that houses the original Nathan's."
(Lloyd was supposed to give a speech alongside his family, but his father, Sol, died just days before the ceremony.) 
Also present that day was Eric Adams, who at the time was Brooklyn Borough President, and Mark Treyger, the Jewish city council member for District 47, which includes Coney Island. "The corner of Surf and Stillwell Avenues in Coney Island is now known as Nathan and Ida Handwerker Way, after the husband and wife team who grew a hot dog food cart into a brand that is known worldwide," Treyger said at the ceremony. 
"The inspiring story of these two immigrants, who came to this country facing an uncertain future, working hard to create a product that means so much to so many, is what the American Dream is all about," he added.
Handwerker arrived in the United States from Poland in 1912 and took a job as a delivery boy during the week. On the weekends, he sliced rolls at Feltman's German Gardens, a restaurant in Coney Island — where he met a waitress who would become his wife. 
By 1916, the couple had saved $300, enough to open their own, competing hot dog restaurant. They used Ida's secret spice recipe to make their hot dogs, for which they charged 5 cents — half the price of a dog at Feltman's. 
Considering the low price of the product, customers were skeptical at first, so Handwerker allegedly hired men to wear white coats while eating his hot dogs. The image would lend his business credibility, as customers figured that if doctors were eating the hot dogs, they could, too. 
The business grew steadily over the next half century, with Handwerker working 18-20 hours a day cooking food, selling it and running the business. When the company went public in 1968, Handwerker was elected chairman of the board.
"As a grandfather, he was a very sweet, soft guy. I had no idea what kind of boss he was," said Lloyd. "It's different for different people, but I found out he was pretty tough. He was a stickler, and he was clearly a perfectionist about everything — about the quality, about the workers."
As for Ida Handwerker, in addition to creating the recipe for the hot dogs, she was often in the back kitchen, peeling and chopping onions, garlic and potatoes, Lloyd said. "My grandmother, too, my dad said, was also pretty tough in her own way," he said. "She worked in the business for many, many years alongside [Nathan], especially in the early days. She was a great grandmother, warm and wonderful. But I guess they both came up hard and tough."
By the time Nathan Handwerker died in 1974 at 81, Nathan's Famous Hot Dogs was a household name. Over the years, the hot dog stand became a favorite for celebrities like Barbra Streisand and Regis Philbin. In 1936, the hot dogs were served at a lawn party hosted by President Franklin D. Roosevelt in honor of King George VI and Queen Elizabeth. 
The Coney Island location was also an essential stop for politicians from City Council members to the president of the United States. "No one can hope to be elected to public office in New York without having his picture taken eating a hot dog at Nathan's," former New York Gov. Nelson A. Rockefeller once told Handwerker during a campaign visit to Coney Island, according to the New York Times. 
Handwerker retired to Florida in 1972, with his son Murray taking over and expanding the business. Nathan's first hot dog eating contest was that same year.
Lloyd Handwerker, who was 17 when his grandfather died, began working on his film in the 1980s, and over the course of 30 years he interviewed some 75 friends, family members and associates of Nathan's Famous. "My grandfather was always telling stories around the dining room table at the holidays and dinners," he said. "By the time I took a video class and had access to a camera, my grandfather and my grandmother had passed away, but I still thought 'we should be preserving this history.'"
Though he never worked at Nathan's Famous, Lloyd, who grew up in a Reform Jewish household in Long Island, said that he has fond memories of visiting his grandparents' office in Coney Island, as well as celebrating Jewish holidays at their house in Florida. "My grandmother cooked amazingly, so I have a lot of great memories of Passover in particular," he recalled. Lloyd said that though his grandfather grew up traditionally religious in Poland, he didn't keep many traditional customs by the time he came to the United States. 
And yet, some tenets of Judaism were deeply ingrained in the entrepreneur: Though he didn't hire a rabbi to certify the kitchen, Handwerker coined the term "kosher-style" for his restaurant, because his hot dogs were made with 100% beef and therefore could be kosher. 
Plus, "the one day that the restaurant was closed out of the whole year was Yom Kippur, so it still obviously meant something to him," Lloyd said of his grandfather. 
Nathan's Famous is now owned by Smithfield, a subsidiary of the Chinese meat and food processing company WH Group. However, the family still owns the original Coney Island building and is the landlord for Nathan's Famous there.  
"As far as his legacy, he was obviously very proud of what he created," Lloyd said of Nathan. "He was a pretty humble guy, but look at what he did: He came from starvation in Poland, without an education. He didn't know how to read or write, he was basically illiterate and he built this institution that  everyone has a story about. It's amazing."
—
The post A Jewish-owned hot dog empire began on this Coney Island street corner appeared first on Jewish Telegraphic Agency.
​​Biden's new book ban czar is a longtime progressive Jewish leader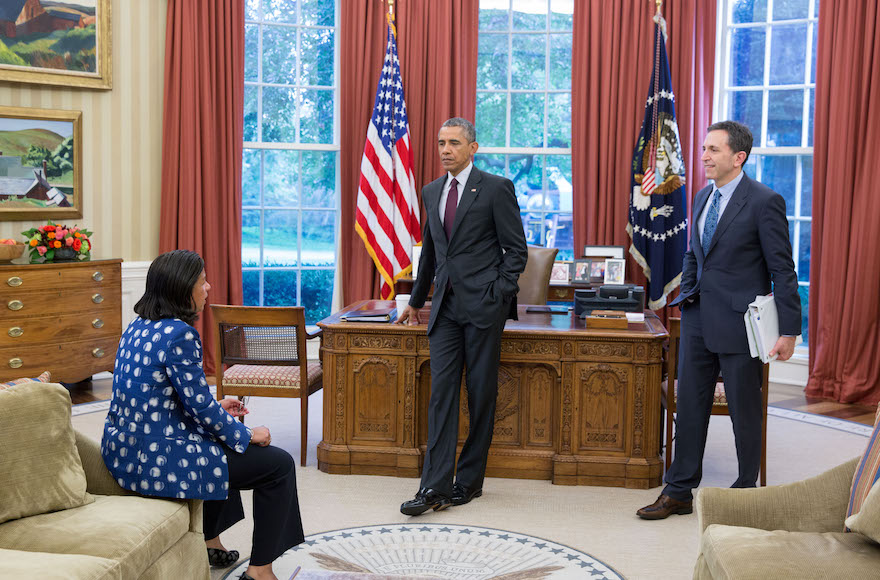 (JTA) – The Biden Administration's new point person for combating book bans at school districts and public libraries across the country is a gay, Jewish progressive activist who has served as a government liaison to the Jewish and LGBTQ communities.
The appointment of Matt Nosanchuk comes as the thousands of book challenges nationwide have focused on books with LGBTQ as well as Jewish themes, in addition to works about race. Nosanchuk was named a deputy assistant secretary in the Department of Education's civil rights office earlier this month. In that role, he will lead training sessions for schools and libraries on how to deal with book bans — and warn districts that the department believes book bans can violate civil rights laws.
An Education Department official recently told the 74, an education news site, that the bans "are a threat to students' rights and freedoms."
"I am excited to return to public service to work on behalf of the American people," Nosanchuk posted to LinkedIn earlier this month. "There is a lot of important work to do!"
The Education Department declined to make Nosanchuk available for an interview. He has already taken heat from conservative outlets, which have pushed the narrative that the books being removed from schools and libraries are too sexually explicit for children. Kayleigh McEnany, the Fox News host who served as Donald Trump's press secretary, called him a "porn enforcer" on-air.
But his appointment has been celebrated by librarians and book access activists. "This is a step forward for the Biden Administration, who has heard the concerns of parents and taken action, but it is just the beginning," the National Parents Union, a progressive parental education activist group, said in a statement.
Nosanchuk's career has largely focused on working with the LGBTQ and Jewish communities. In 2009, after serving in a number of roles in Washington, D.C., Nosanchuk was appointed as the Department of Justice's liaison to the LGBTQ community — a position he held while Obama was still publicly opposed to same-sex marriage. He later worked on the Obama administration's opposition to a law barring same-sex couples from receiving federal benefits.
He subsequently served as the White House liaison to the Jewish community during Obama's second term, and in 2020 was the Democratic National Committee's political organizer for Jewish outreach and LGBTQ engagement. That same year, he cofounded the New York Jewish Agenda, a progressive policy group that he led until earlier this year.
Nosanchuk's first webinar in his new role was held Tuesday in partnership with the American Library Association, an organization with which a number of Republican-led states have recently cut ties. He begins his work after a year that has seen several school districts take aim at books focused on Jewish experiences or the Holocaust.
Two weeks ago, a Texas school district fired a middle school teacher reportedly for reading a passage from an illustrated adaptation of Anne Frank's diary to eighth-grade students. Other schools' removals of "The Fixer," a Jodi Picoult novel about the Holocaust and other texts have been likened to Nazi and Stalinist book burnings —  comparisons that proponents of the book restrictions reject.
Democratic politicians, including House Minority Leader Hakeem Jeffries, have accused Republicans of wanting "to ban books on the Holocaust." A recent Senate hearing on book bans included testimony from Cameron Samuels, a Jewish advocate for access to books, along with numerous references to "Maus," a graphic novel by Art Spiegelman about the Holocaust that was pulled from a Tennessee middle school curriculum last year.
PEN America, a literary free-speech advocacy group, welcomed Nosanchuk's appointment.
"Book removals and restrictions continue apace across the country, as the tactics to silence certain voices and identities are sharpened," the group said in a statement. "Empowering the coordinator to address this ongoing movement is critical."
—
The post ​​Biden's new book ban czar is a longtime progressive Jewish leader appeared first on Jewish Telegraphic Agency.
Ohio high school football coach resigns after players use 'Nazi' in play calls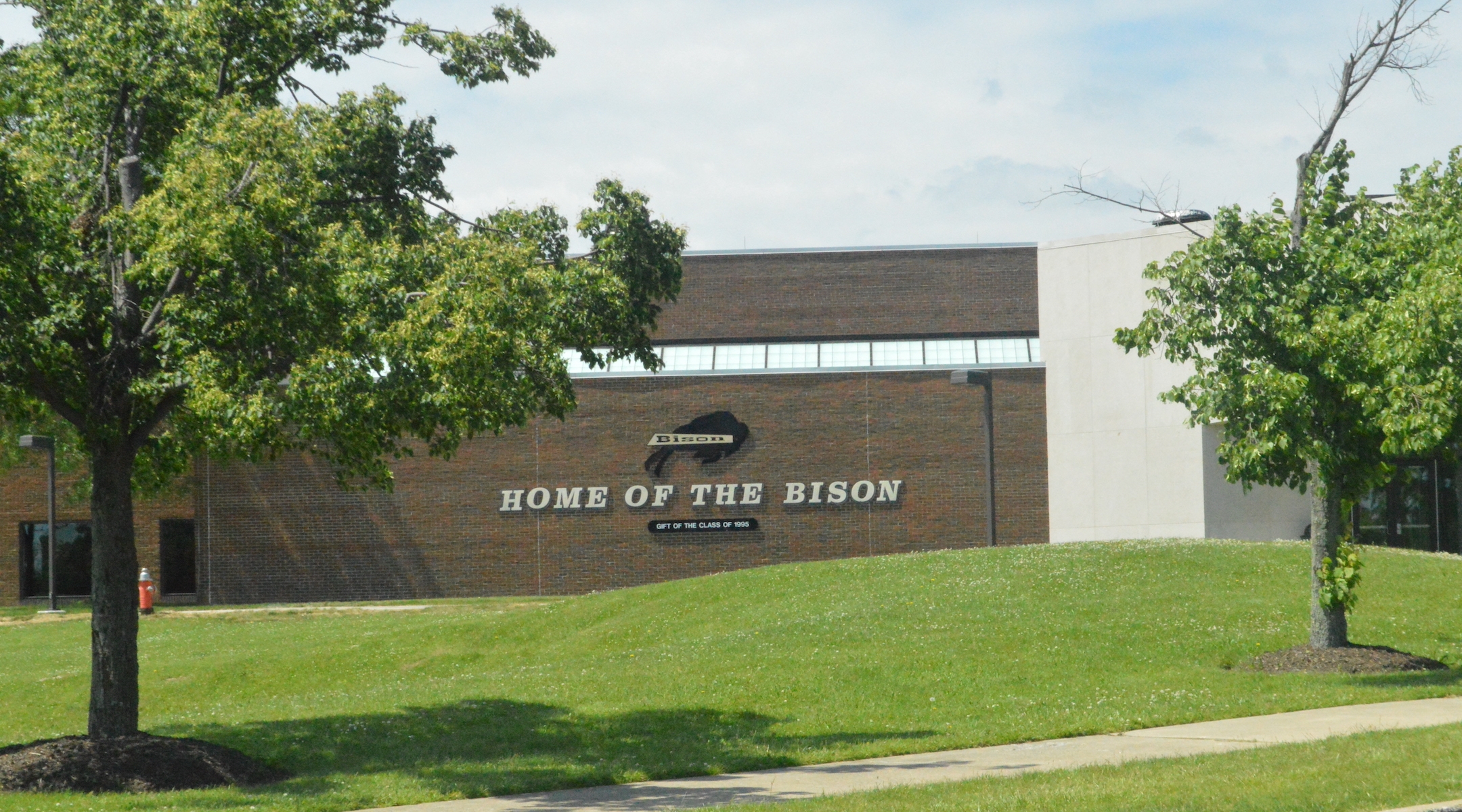 (JTA) — A high school football coach in suburban Cleveland has resigned after his team used the word "Nazi" in addition to racial slurs in its play calling during a game on Friday against a team in a heavily Jewish town.
Tim McFarland, the coach of Brooklyn High School in Brooklyn, Ohio, submitted his resignation Monday and apologized via a statement written by the district, the Cleveland Jewish News reported. Local Jewish groups have also reached out to district officials, who have indicated a willingness to work with them.
Brooklyn was playing the team from Beachwood, a suburb with the second-highest rate of Jewish residents in the country.
The offensive play calls were first flagged by Beachwood's head coach, Scott Fischer, at halftime, the school's athletic director told parents in an email after the game.
"During my discussion with Coach Fischer at halftime, we agreed that if these actions continued we would pull our team off the field," wrote the school's athletic director, Ryan Peters, as reported by the Cleveland Jewish News. Peters said that McFarland admitted to using the "Nazi" play and agreed to change the name of the play for the game's second half. The mother of a Beachwood cheerleader told the Cleveland Jewish News they couldn't hear the offensive language in the stands.
The language was also condemned by the mayor and city council of Beachwood.
It was not the first time in recent memory a high school football team employed antisemitic language in its play calling. In 2021 a Boston-area school was found to have used terms including "Auschwitz," "yarmulke" and "rabbi" in its own plays for at least a decade, part of what an investigation revealed was a long history of antisemitic and homophobic behavior. That school's football coach was also fired, and the state of Massachusetts soon passed new laws to require genocide education in high schools in response to that and other antisemitic school sports incidents in the state.
In recent months, Jewish high school sporting events in Miami and Los Angeles were home to alleged antisemitic taunts. Both were alleged to have come in response to antagonistic or even racist behavior by Jewish students, according to local reports. Another high school in the Sacramento area is investigating reports that four students made Nazi salutes on social media earlier this month.
—
The post Ohio high school football coach resigns after players use 'Nazi' in play calls appeared first on Jewish Telegraphic Agency.