Israeli-American border police officer, 20, killed in Jerusalem stabbing attack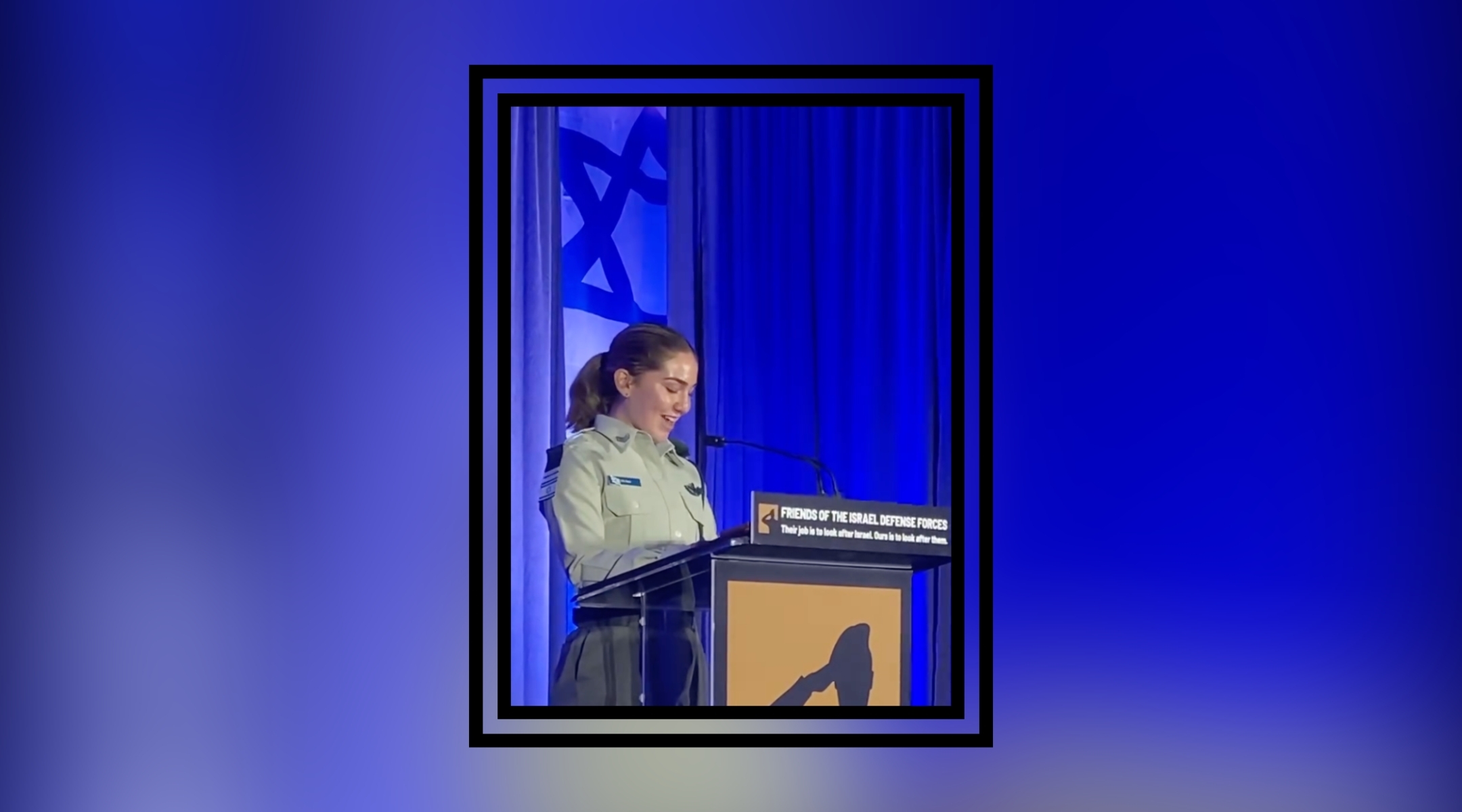 (JTA) — An American-born Israeli border police officer was killed in a stabbing attack near the Old City of Jerusalem on Monday as violence has escalated during Israel's war with Hamas in Gaza. 
Rose Lubin, 20, originally from the Atlanta area, was stabbed by a 16-year-old male from the east Jerusalem neighborhood of Issawiya. Another border police officer was also stabbed in the attack, and the attacker was shot dead. 
According to police, the assailant ran toward the officers with a knife in his hand, stabbing Lubin several times before her fellow officers shot and killed him. Haaretz reported that Lubin may have also been hit by the officers' fire. She was evacuated to Jerusalem's Hadassah Medical Center along with the other injured officer, and was pronounced dead several hours later.
Lubin attended public high school in Dunwoody, a northern suburb of Georgia, according to the Atlanta Jewish Times, and immigrated to Israel in 2021. Last year, she was drafted into the Israel Defense Forces, and was stationed in Jerusalem's Old City. During her military service, she lived on Kibbutz Sa'ad, a community on the Gaza border that is near several towns massacred in Hamas' Oct. 7 attack on Israel. 
"Rose was the most colorful, vibrant, powerful person I had the privilege of knowing. She is a true heroine of Israel," said Roni Tabackman, Lubin's counselor on Kibbutz Sa'ad, in a statement posted by Nefesh B'Nefesh.
Lubin's stabbing comes amid a spike in violence in the West Bank and east Jerusalem amid Israel's war with Hamas in Gaza. More than 130 Palestinians have been killed in clashes with Israeli forces, as have several Israelis. Last week, a police officer was seriously injured in a stabbing attack near the Old City, and an Israeli reserve soldier on leave was killed in a shooting attack en route to his home in the West Bank settlement of Einav.
Earlier in October, another Israeli-American soldier, Omer Balva, 22, was killed by a rocket fired by Hezbollah from Lebanon. Balva, who was from Maryland, had also moved to Israel after graduating from high school
In a speech she delivered in May at a Friends of the IDF gala in Atlanta, Lubin described the dangerous demands of her border police service. She mentioned her unit's charge to defend Jerusalem, and said she derived personal meaning from protecting Jews praying at the Western Wall in the Old City. 
"There are generations of my family who could have been here today if there was an Israel during the Holocaust," she said. "I feel an obligation to them to fulfill the opportunities they didn't have. It's our duty to watch over the Jews who are living the dream of walking to the Kotel on Shabbat."
—
The post Israeli-American border police officer, 20, killed in Jerusalem stabbing attack appeared first on Jewish Telegraphic Agency.
Sense of duty mixes with fear for Israeli soldiers preparing to enter Gaza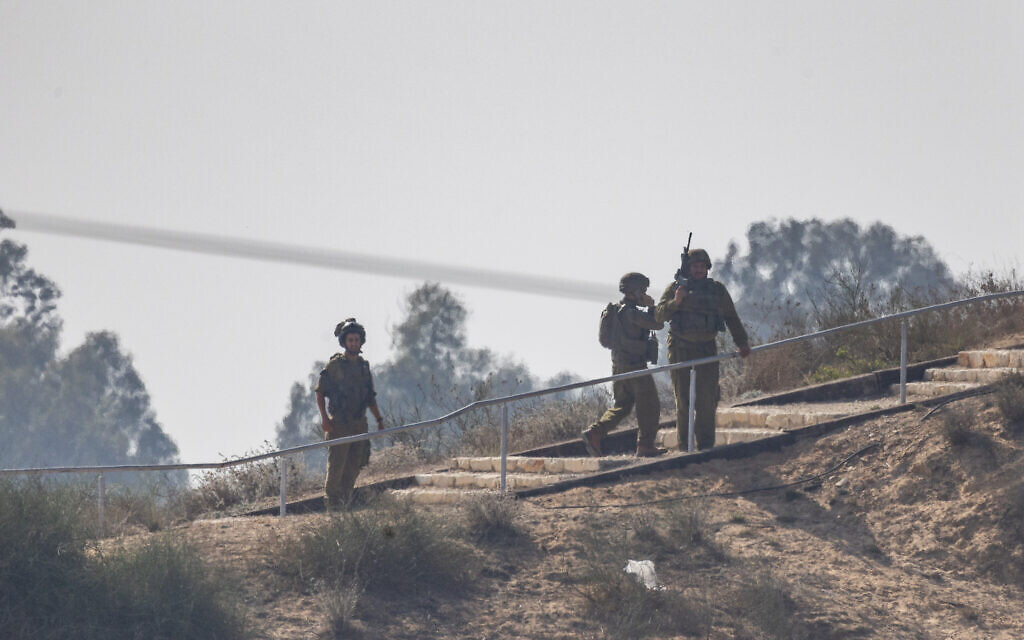 UAE says it will establish field hospital to treat Palestinians in Gaza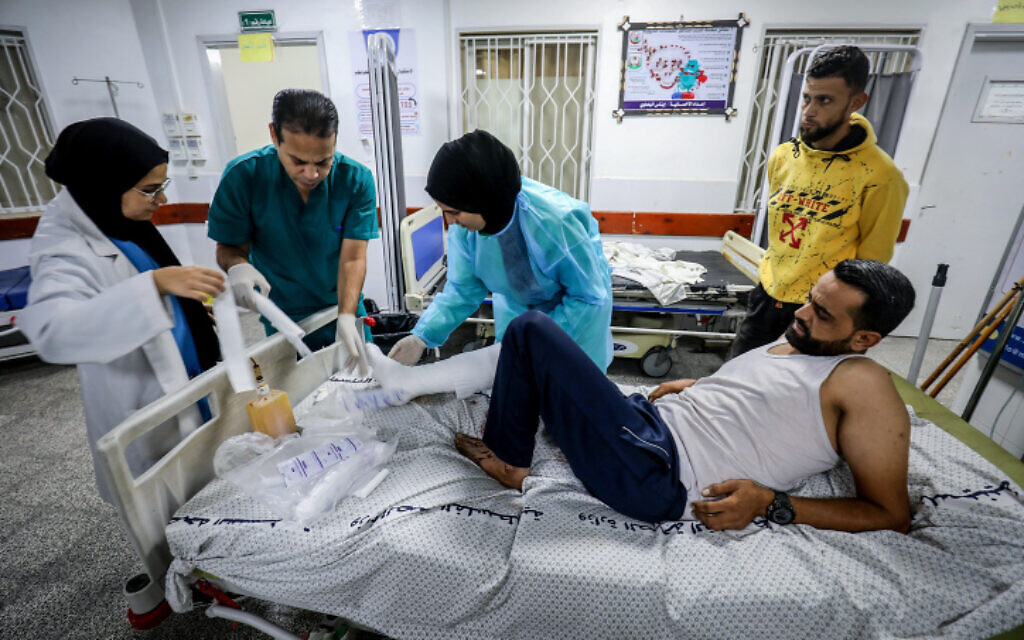 Thousands gather for pro-Israel rally in NYC 30 days after Oct. 7 massacre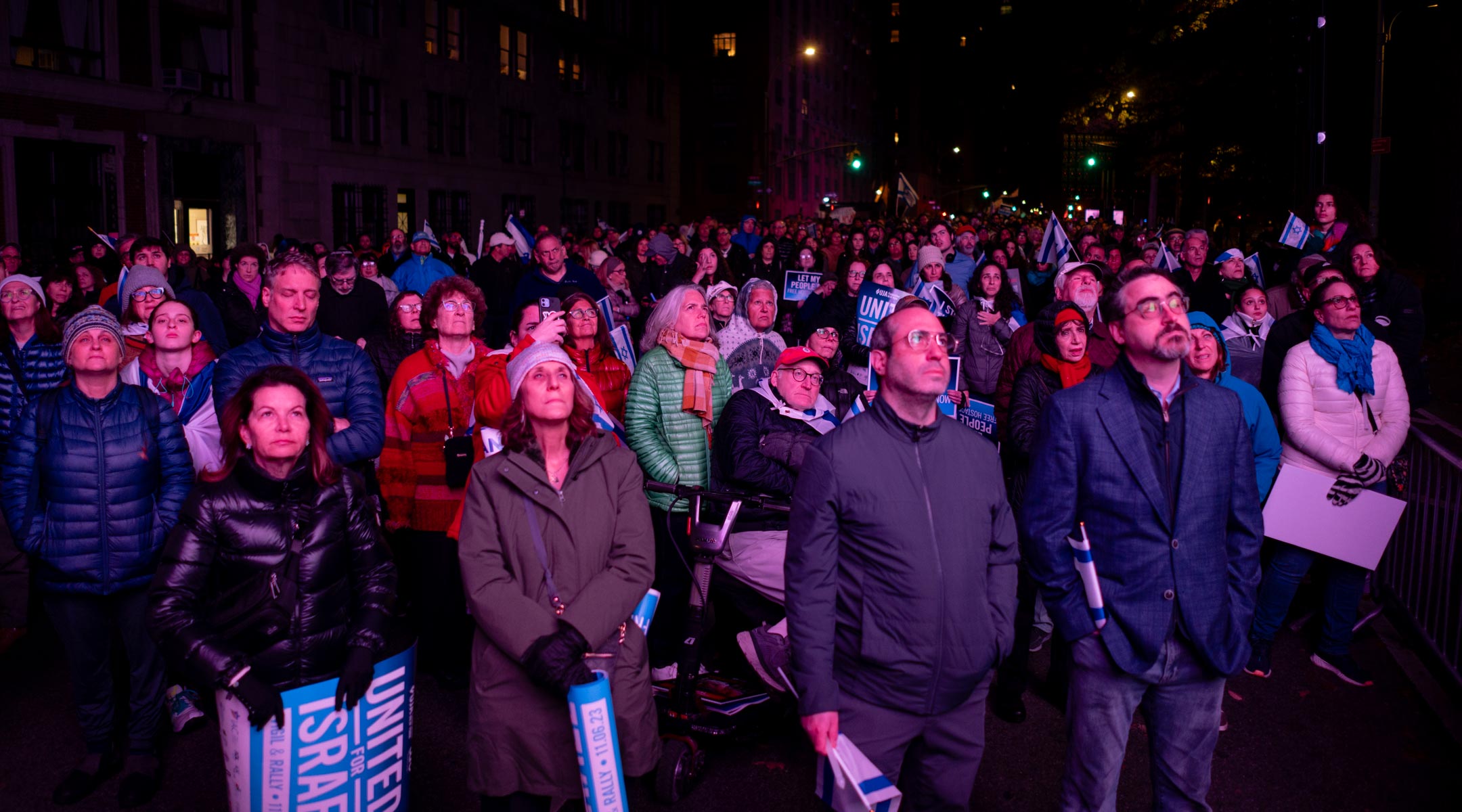 (New York Jewish Week) — Thousands gathered next to Central Park on Monday night for a vigil and rally marking 30 days since Hamas' Oct. 7 attack on Israel.
Speakers at the event, held along Central Park West on Manhattan's Upper West Side, mourned the attack's 1,400 victims, demanded the release of the more than 200 hostages held by Hamas and decried rampant antisemitism in the U.S. in recent weeks. Organizers estimated the crowd size at around 12,000 people.
Participants carried photos of the hostages and signs reading, "Bring our children home," "Let my people go," and "We stand with Israel." Thousands streamed past police cruisers on their way to the event chanting, "Bring them home" and singing Israel's national anthem, "Hatikvah."
Speakers included Sen. Chuck Schumer and Rep. Daniel Goldman, both Jewish Democrats; actors Brett Gelman and Debra Messing; and two relatives of hostages. Israeli singers Gad Elbaz and Idan Raichel performed for the audience.
The rally occurred around the 30-day milestone that traditionally marks the end of an acute Jewish mourning period, known as shloshim, following a death. It happened a little more than a week before a mass pro-Israel is due to take place on the National Mall in Weshington D.C. That rally will also call for the release of the hostages, decry antisemitism and cheer on continued American support for Israel as it fights a war against Hamas in Gaza, with the aim of deposing the terror group.
Ofri Haggai, an Israeli whose aunt and uncle were shot and taken hostage by Hamas, told the crowd, "All I'm asking from anyone who can help us is to bring all the hostages home."
"They are not part of any conflict, they are not part of any war, they are civilians, babies, kids, mothers, fathers, grandparents who just want to be brought home safely," she said.
Haggai  knows only that her aunt and uncle were badly injured and kidnapped. She does not know if they have received any medical care or their whereabouts, she said.
Goldman decried a "small but very loud fringe" in Congress that has opposed Israel since the attack, and urged the crowd to keep demonstrating to shore up support for the country. His mention of President Joe Biden, who has firmly supported Israel, drew cheers from the crowd.
"Every opportunity you have to rally, to express your support for Israel, I promise you it matters," he said.
The event was led by the UJA Federation New York and the Jewish Community Relations Council of New York, and was co-sponsored by an array of Jewish groups including the Israeli American Council, the Anti-Defamation League, the Union for Reform Judaism and the Orthodox Union.
—
The post Thousands gather for pro-Israel rally in NYC 30 days after Oct. 7 massacre appeared first on Jewish Telegraphic Agency.