Meeting a deadline, Education Department briefs Jewish groups on new efforts to combat campus antisemitism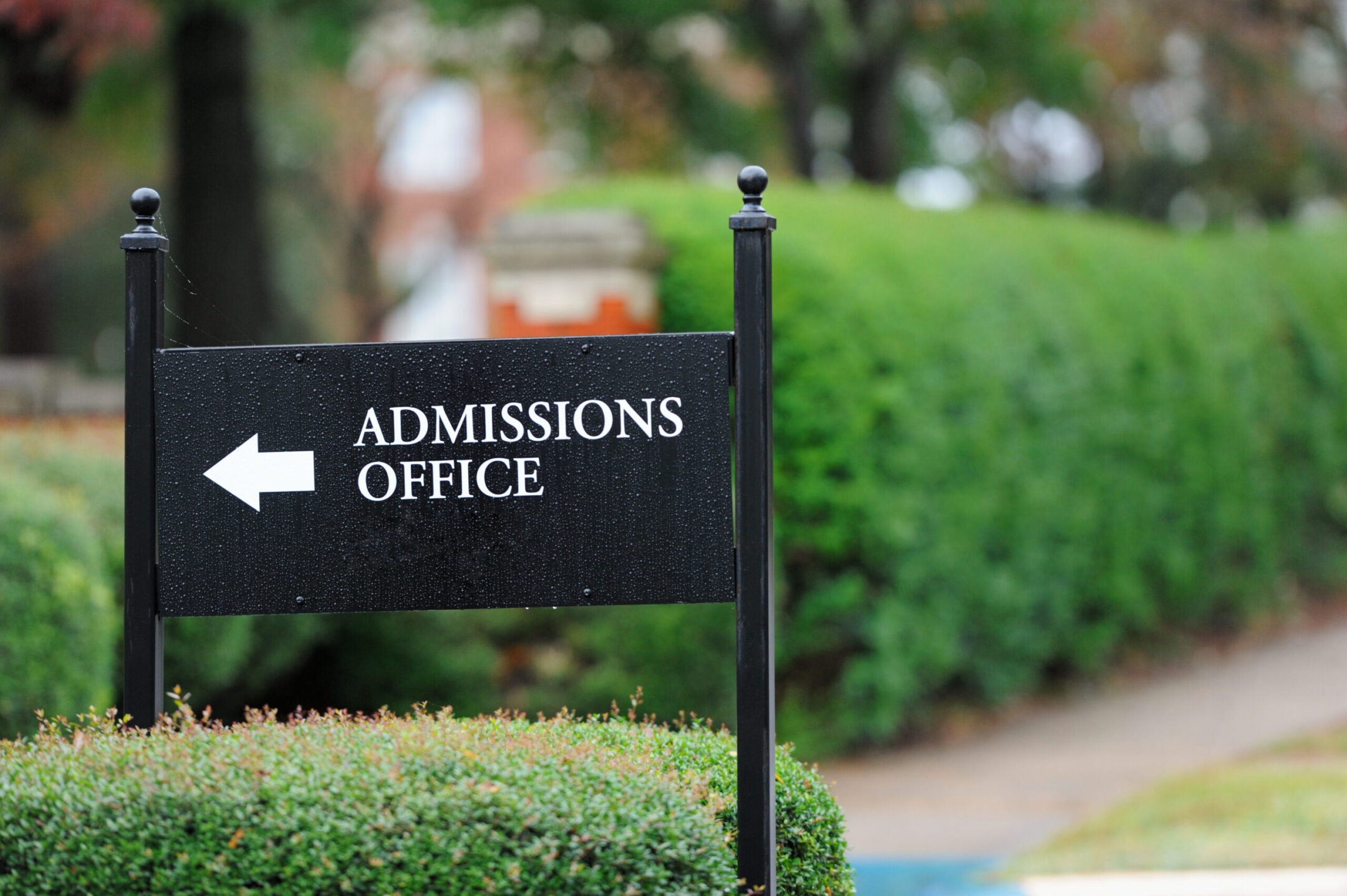 WASHINGTON (JTA) — Top Education Department officials met their own deadline in responding to a spike of antisemitism on college campuses by holding a virtual hourlong briefing on Monday with Jewish organizational leaders.
Some of those leaders offered praise that the department was sticking to its promise to draft a plan for campus antisemitism within two weeks, while others said they were frustrated by the pace of progress.
The virtual hour-long briefing on Monday came two weeks after Miguel Cardona, the secretary of education, met in person with Jewish leaders alarmed by reports of antisemitic attacks and harassment on campuses following Hamas' Oct. 7 attack on Israel and Israel's military response.
"It was a continuation of their efforts to be transparent about what they're doing to address antisemitism, both in K through 12 schools and in higher education institutions," said Talya Steinberg, the associate director for government relations at the National Council of Jewish Women.
Participants said they appreciated the attention; Cardona himself briefly introduced the proceeding and two of his top officials, Cindy Marten, the deputy secretary, and Catherine Lhamon, the assistant secretary for the Office of Civil Rights, ran the session.
Officials described the outsized volume of complaints they had received since Oct. 7 and their continuing visits to campuses to meet with Jewish students. They reviewed reminders they sent to federally funded colleges last week that they have a legal obligation to address complaints of antisemitism, and they reported that they would meet this week in Washington with leaders of federally funded colleges and K-12 schools to discuss the issue.
At least two Jewish officials present said the presentation was welcome but they were concerned that the department was not being proactive enough.
"We appreciated that the secretary, the deputy secretary, and everybody else on the team is taking this seriously," said Nathan Diament, the Washington director of the Orthodox Union. "They realize this is a crisis. But we're still looking to them to match their actions to the moment in terms of being as aggressive as possible and as proactive as possible."
Kenneth Marcus, the chairman of the Brandeis Center, a Jewish civil rights group with an emphasis on campuses, said there were further specific steps the Biden administration could take, including identifying cases of discrimination when they hit the news and not waiting for reports from Jewish groups.
"They shouldn't have to wait for us," said Marcus, who held Lhamon's job in previous Republican administrations. "We're all overstretched." Among other measures, he recommended that the department's Office of Civil Rights initiate investigations based on publicly available news and information "rather than simply waiting for complaints to roll in."
A number of those who attended said they appreciated that the process would necessarily be deliberate, as each complaint is assessed and investigated and every accused institution and individual gets due process.
Amy Spitalnick, the CEO of the Jewish Council for Public Affairs, a national public policy group, said it was unreasonable to expect the department to accelerate complaints about antisemitism over other complaints.
"It's important to actually follow the process because there should be one transparent standard for any Title VI complaint no matter the student's background," she said, referring to the section of the 1964 Civil Rights Act that bars discrimination. "And so that means going through that process, it means investigating, it means requiring if there is a violation found they can seek voluntary action before removing funds and then if necessary, removing the funds."
Cardona said last week that removing federal funding from schools that fail to address antisemitism is an option, and Lhamon wrote a letter to federally funded colleges reminding them that they are obligated under the law to address complaints of antisemitism and other forms of religious bigotry.
Rabbi Jill Jacobs, who directs T'ruah, a rabbinic human rights group, said campuses should provide Jewish students with immediate relief but added that the federal government needed to be judicious in how it applied the penalties available to it.
"A student on campus might want something to happen immediately and the campuses do have responsibilities to make sure that students feel safe," she said. "That's largely the responsibility of adults on any given campus. But that doesn't mean that the [Biden] administration needs to jump in and just pull money without even investigating and finding out what the facts are."
Some 30 officials from an array of organizations, including the Jewish Federations of North America, the Conference of Presidents of Major American Jewish Organizations, Hillel, the Reform, Orthodox and Conservative movements, and Jewish civil rights groups, attended the meeting over Zoom.
Steinberg said that it was evident that the complaints, filed through the Office of Civil Rights website, had spiked. "They just really stressed they're going to continue to do investigations of cases," she said. "They kind of focused on the great amount of cases that are coming in. Especially after  Oct. 7, it's been an influx of submissions."
The Education Department's media office did not reply to a request for comment.
—
The post Meeting a deadline, Education Department briefs Jewish groups on new efforts to combat campus antisemitism appeared first on Jewish Telegraphic Agency.
Protester Sets Self on Fire Outside Israeli Consulate in Atlanta
i24 News – A protester was in critical condition on Friday after setting themself on fire outside the Israeli consulate in Atlanta, Georgia, U.S. authorities said. A security guard who tried to intervene was also wounded.
A Palestinian flag found at the scene was part of the protest, Atlanta Police Chief Darin Schierbaum said at a news conference. He added that investigators did not believe there was any connection to terrorism and none of the consular staff was ever in danger.
JUST IN: A pro-Palestine protester is in critical condition after they set themselves on fire in "political protest" outside of the Israeli Consulate office in Atlanta.
The protester was reportedly draped in a Palestine flag.
The protester has severe burns and unfortunately, a… pic.twitter.com/B8nUQAj2nU
— Collin Rugg (@CollinRugg) December 1, 2023
"We do not see any threat here," he said. "We believe it was an act of extreme political protest that occurred." Everyone inside the consulate building was said to be safe.
Anat Sultan-Dadon, Consul General of Israel to the southeastern U.S., said: "We are saddened to learn of the self-immolation at the entrance to the office building. It is tragic to see the hate and incitement toward Israel expressed in such a horrific way."
"The sanctity of life is our highest value. Our prayers are with the security officer who was injured while trying to prevent this tragic act. We are grateful to the city of Atlanta's law enforcement and first responders for all they do to ensure safety."
The post Protester Sets Self on Fire Outside Israeli Consulate in Atlanta first appeared on Algemeiner.com.
Released Israeli Hostages Call for Captives to Be Freed
Israeli hostages released in the past week by Hamas in Gaza called on Saturday for the immediate release of fellow captives left behind, a day after a temporary truce that had allowed scores to come home broke down.
Tens of thousands gathered at a rally in Tel Aviv outside Israel's defense headquarters, where they cheered Yelena Trupanov, 50, standing on a stage just two days after being freed.
"I came to thank you because without you I wouldn't be here. Now we must bring back my (son) Sasha, and everyone. Now."
Similar pleas from other released hostages were shown on video.
A seven-day truce, during which Hamas had released more than 100 hostages, collapsed on Friday after Hamas breached the ceasefire.
Israel said on Saturday it had recalled a Mossad intelligence agency team from Qatar, host of indirect negotiations with Hamas, accusing the Palestinian faction of reneging on a deal that would have freed all children and women held hostage.
More than 240 people – Israelis and foreign nationals – were abducted to Gaza on Oct 7. by Hamas terrorists who burst through the border with Israel and killed 1,200 people.
The post Released Israeli Hostages Call for Captives to Be Freed first appeared on Algemeiner.com.
IDF Foils Stabbing Attack Near Nablus in West Bank, Eliminates Terrorist
i24 News – The Israel Defense Forces (IDF) reported thwarting a stabbing attack on Saturday afternoon against reserve Battalion 7037 at the X junction near Nablus in the West Bank.
According to the IDF spokesperson, the event unfolded when the forces at the roadblock became suspicious of an individual approaching the barricade.
During the questioning process, the suspect suddenly drew a knife and advanced towards the IDF personnel.
ניסיון פיגוע דקירה אירע לפני זמן קצר לעבר כוח צה"ל במילואים מגדוד 7037 שפעל בחסם בצומת האיקס סמוך לעיר שכם שבמרחב חטיבת שומרון.
הכוח חשד במחבל שהגיע לחסם והחל לתחקר אותו, המחבל שלף סכין והחל להתקדם לעבר הכוח.
הלוחמים חתרו למגע והגיבו בירי לעבר המחבל שחוסל. אין נפגעים לכוחותינו. pic.twitter.com/mEaJs58hpE
— דובר צה״ל דניאל הגרי – Daniel Hagari (@IDFSpokesperson) December 2, 2023
The soldiers, faced with the threat, engaged in contact procedures and ultimately responded by opening fire on the assailant. The spokesperson confirmed that the attacker was neutralized due to the IDF's action.
It was also noted that there were no casualties among the IDF forces involved in the incident. According to the spokesperson, the situation at the X junction has stabilized, and IDF continues to maintain vigilance in the area to prevent further attacks.
The post IDF Foils Stabbing Attack Near Nablus in West Bank, Eliminates Terrorist first appeared on Algemeiner.com.