Top Canadian lawmaker apologizes after inviting former Nazi soldier to Zelensky speech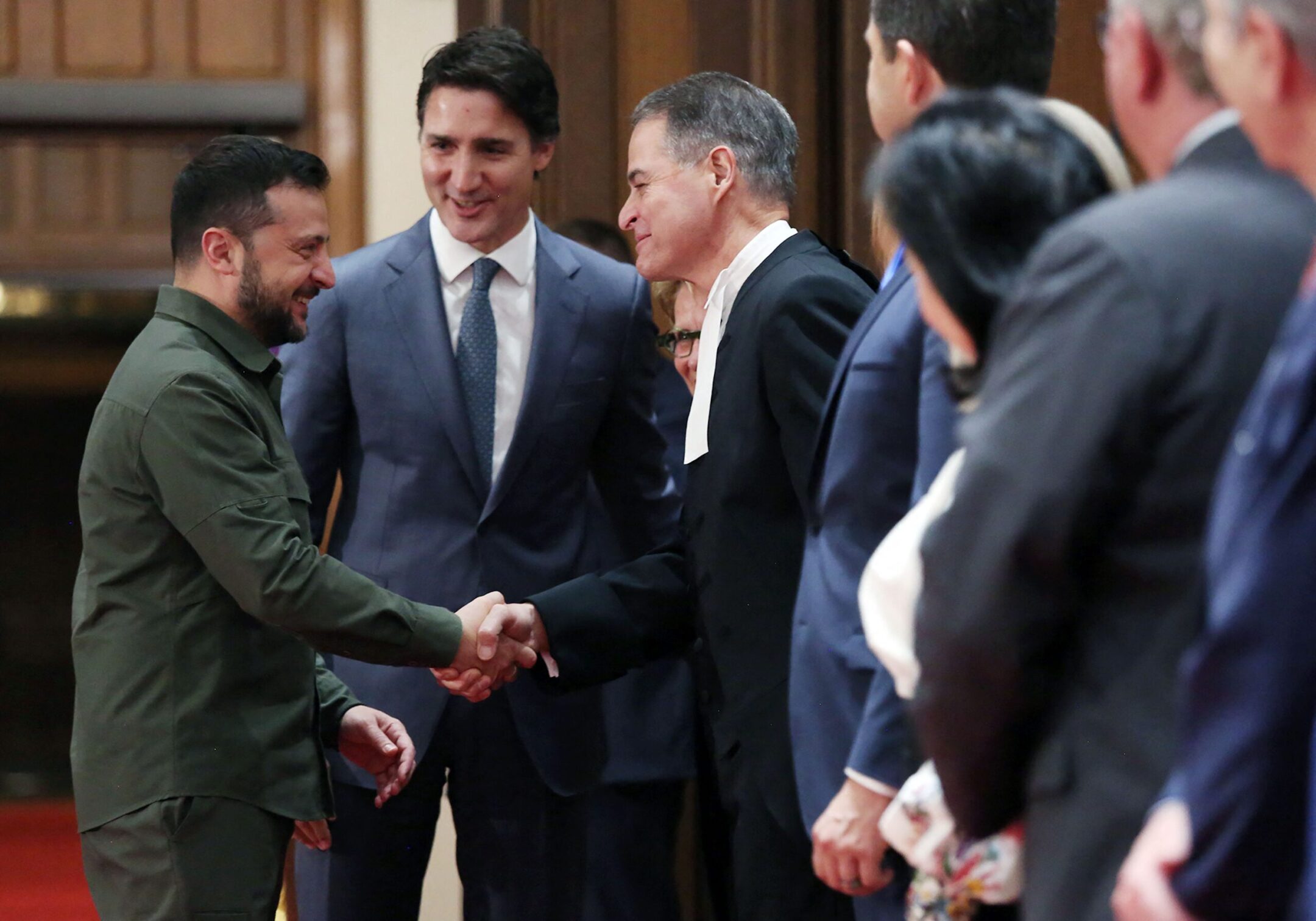 MONTREAL (JTA) — A leading Canadian lawmaker has apologized after inviting a former Nazi soldier to attend Ukrainian President Volodymyr Zelensky's visit to Parliament last week.
Speaker of the House of Commons Anthony Rota said he had not known that 98-year-old Yaroslav Hunka had volunteered with the Waffen SS Galicia Division in Ukraine during World War II when he invited Hunka to be his guest for Zelensky's speech. The combat division was part of the Nazi army.
"I subsequently became aware of more information which causes me to regret the decision to do so," Rota said.
Rota drew attention to Hunka's presence before Zelensky's speech, saying that the resident of his Ontario district was "a Ukrainian hero, a Canadian hero, and we thank him for all his service." Zelensky joined the assembly in applauding Hunka, pumping his fist in the air in acknowledgment.
Jewish advocacy groups were quick to condemn the ovation, including B'nai Brith Canada, the Centre for Israel and Jewish Affairs, and the Simon Wiesenthal Center for Holocaust Studies.
"Canada's Jewish community stands firmly with Ukraine in its war against Russian aggression," the Centre for Israel and Jewish Affairs said in a statement. "But we can't stay silent when crimes committed by Ukrainians during the Holocaust are whitewashed."
Hunka's Waffen-SS division "was responsible for the mass murder of innocent civilians with a level of brutality and malice that is unimaginable," the Simon Wiesenthal Center said in a statement Sunday.
Canada's prime minister, Justin Trudeau, said he was distressed by Rota's oversight but did not join in calls for Rota's resignation coming from some lawmakers.
"It's extremely upsetting that this happened. The speaker has acknowledged his mistake and has apologized," Trudeau said. "But this is something that is deeply embarrassing to the Parliament of Canada and by extension to all Canadians."
In his apology, Rota emphasized that his office alone was responsible for not vetting Hunka adequately.
"I particularly want to extend my deepest apologies to Jewish communities in Canada and around the world," he said. "I accept full responsibility for my actions."
The episode drew notice from the Kremlin, which cited the presence of Nazis in Ukraine as a pretense for its invasion of the country in February 2022. "Such sloppiness of memory is outrageous," a Kremlin spokesman said in response to Hunka's recognition.
Prior to the Russian invasion, a tide of rising nationalism within Ukraine had included rallies in honor of the Waffen SS unit, which unlike the majority of Ukrainian volunteers during World War II fought against the Communist forces that would ultimately prevail. Zelensky denounced the rallies at the time.
More recently, the Ukrainian Catholic Church in Philadelphia temporarily covered a local monument to the Waffen SS division after drawing criticism for honoring it.
—
The post Top Canadian lawmaker apologizes after inviting former Nazi soldier to Zelensky speech appeared first on Jewish Telegraphic Agency.
5 major Jewish groups team up to advocate for Israel and push for 'accurate' coverage of Israel-Hamas war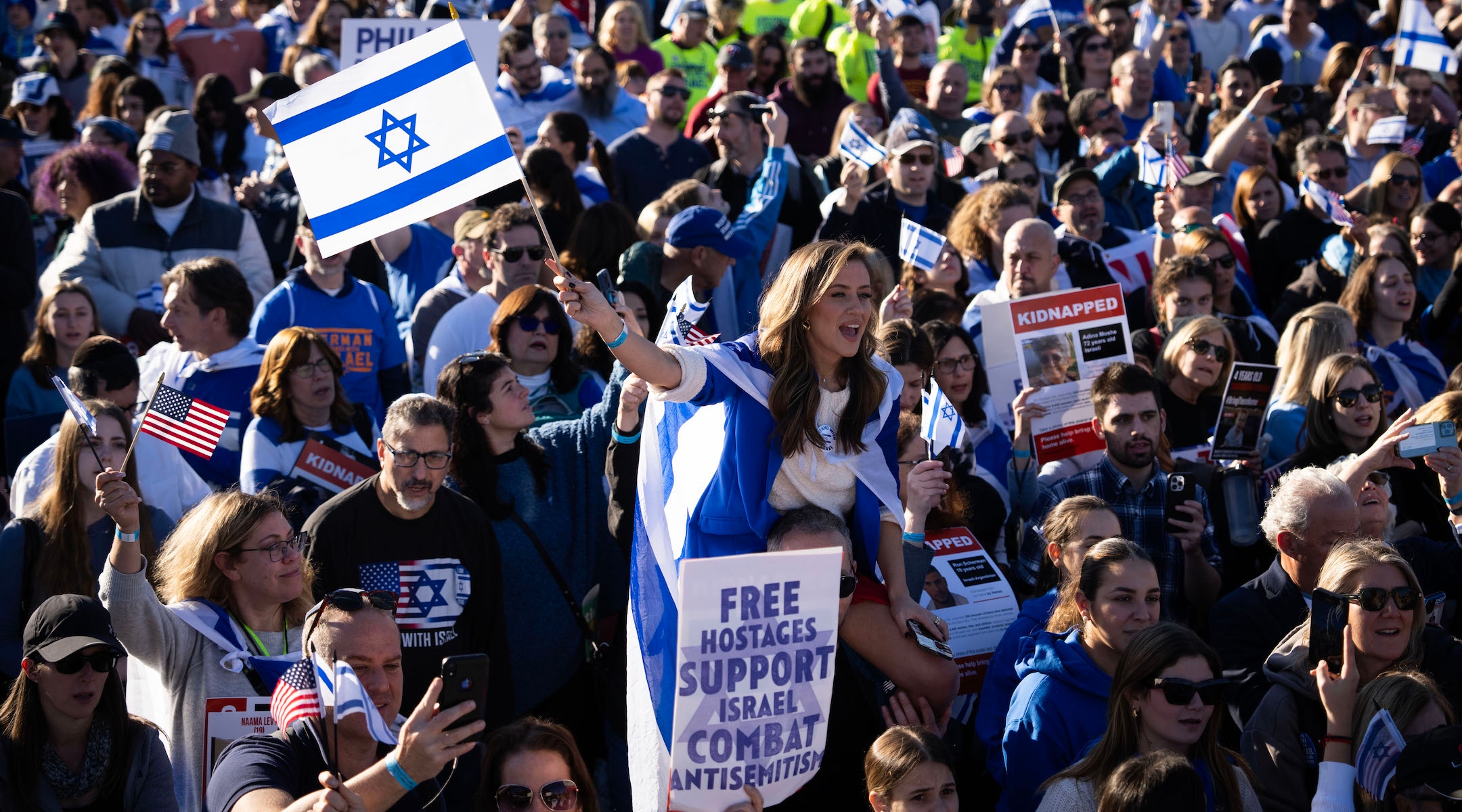 WASHINGTON (JTA) — Five major Jewish organizations have teamed up to maintain American support for Israel and fill what they say is a gap in coverage of the Israel-Hamas war.
"The 10/7 Project," named for the day Hamas launched the war with a deadly invasion from the Gaza Strip, has as backers the American Jewish Committee, which initiated the project; the American Israel Public Affairs Committee; the Jewish Federations of North America; the Anti-Defamation League; and the Conference of Presidents of Major American Jewish Organizations.
"The 10/7 Project is designed to promote continued U.S. bipartisan support for Israel by working to ensure more complete and accurate information about the Israel-Hamas war in real time for policymakers and the American public," the statement released Tuesday said.
The announcement was spurred, organizers said, by the mass turnout last month at a pro-Israel rally in Washington. Pro-Israel groups have been grappling with how to keep the atrocities Hamas terrorists committed on Oct. 7 in the spotlight while media attention turns to the devastation Israeli counterstrikes have since caused in Gaza, and as a growing number of Democrats are calling for a ceasefire.
"Since October 7, there has been a concerted and consistent effort from Israel's enemies to draw a false and dangerous equivalence between Hamas' deadly rampage to destroy the Jewish state and Israel's right to defend itself against terrorists," said Ted Deutch, the American Jewish Committee CEO and former Democratic congressman, in a release.
William Daroff, the Conference of Presidents CEO, said in a text message that it was worth keeping the atrocities front and center in part to confront a crop of people who have denied the magnitude or depravity of the attack.
"We must ensure that America and the entire world are told and retold the stories of the butchery of the October 7 massacre," he said in a text. "We must discredit and make outcasts of 10/7 deniers, who are Hamas sympathizers seeking to perpetuate false and misleading narratives by minimizing and rationalizing the most deadly day for the Jewish people since the Holocaust."
Daroff, whose group helped organize the mass rally along with JFNA, also said sustaining Jewish solidarity was key. All of the other groups partnering on the 10/7 Project are members of the Conference of Presidents, an umbrella body that supports Israel and advocates for other policies.
"We must work together, as one Jewish community, to successfully communicate to the American people the critical need to stand with Israel, as well as the importance of the US-Israel relationship to America and to Israel," he said.
—
The post 5 major Jewish groups team up to advocate for Israel and push for 'accurate' coverage of Israel-Hamas war appeared first on Jewish Telegraphic Agency.
First Jewish university in South America to open in Buenos Aires next year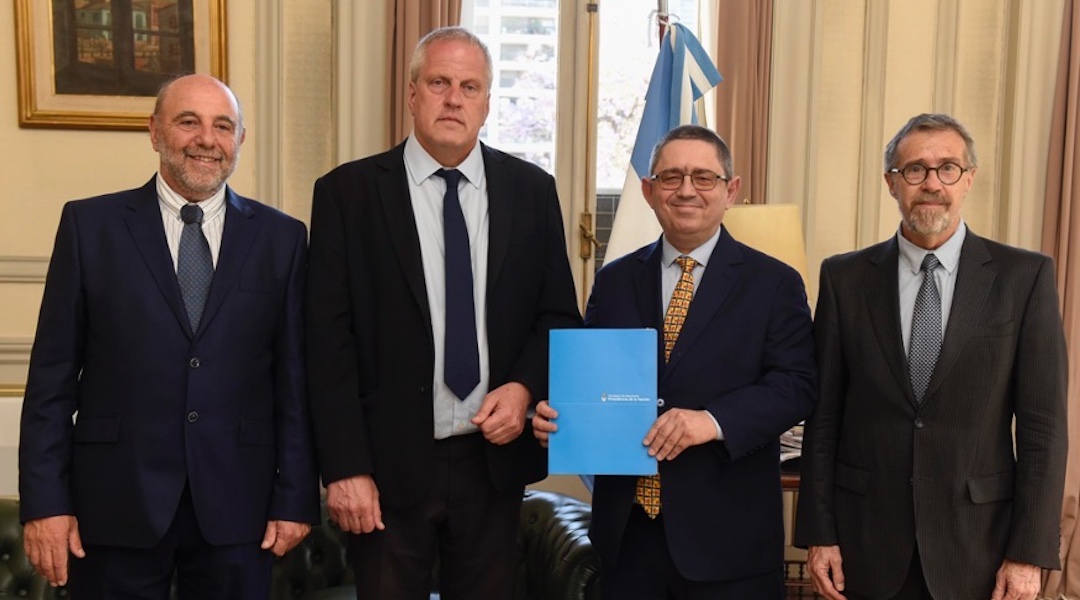 BUENOS AIRES (JTA) — South America is getting its first Jewish university next year.
The Latin American Rabbinical Seminary in Buenos Aires — which is affiliated with the Jewish Theological Seminary in New York, the Conservative movement's flagship — obtained legal approval last month to establish the Isaac Abarbanel Jewish University Institute. The school will confer diploma, bachelor's, master's and doctoral degrees in subjects ranging from Jewish and religious studies to ethics to ancient manuscripts.
"This makes Argentina better by allowing it to enrich its diversity and, at the same time, expand the scope of its academic proposal to other regions of the world," said Jaime Perczyk, Argentina's education minister, in a statement on Nov. 16. Rabbi Ariel Stofenmacher, the rector of the rabbinical seminary, said the university will be "a lighthouse beacon for Latin America."
One other Jewish university exists in the rest of Latin America: the Hebrew University of Mexico, which is located in Mexico City and run by an Argentine rabbi, Daniel Fainstein. The Latin American Rabbinical Seminary has had a continuing education institute under the Abarbanel name since 1978, but it has not conferred degrees titles.
The new university will include a center for the study of Hebrew manuscripts, including some from between the 9th and 15th centuries that are located at the Vatican Library. The digitized collection includes Torah scrolls, rabbinic literature, Jewish philosophy, liturgical books, poetry and kabbalistic texts.
The seminary is named after American rabbi Marshall Meyer, a New York native who worked to revitalize the Conservative movement in Buenos Aires from 1958 to 1984. In 1962, he created the Latin American Rabbinical Seminary, which ordains rabbis in Argentina and throughout Latin America. It has ordained approximately 110 Conservative rabbis since 1972.
Meyer, who was mentored by the activist rabbi Abraham Joshua Heschel, returned to the United States in 1984 and became the spiritual leader at Congregation B'nai Jeshurun in New York. He also served for a year as vice president of the University of Judaism in Los Angeles. He died in December 1993.
Isaac Abarbanel was a prominent 15th-century Jewish sage who worked in Portugal and, after the Spanish Inquisition, in Italy.
—
The post First Jewish university in South America to open in Buenos Aires next year appeared first on Jewish Telegraphic Agency.
Read the Hanukkah 2023 issue of The CJN's magazine (and stay tuned for a relaunched print publication in 2024)