Unaccounted for: Heavy-metal drummer Yotam Haim, from Kfar Aza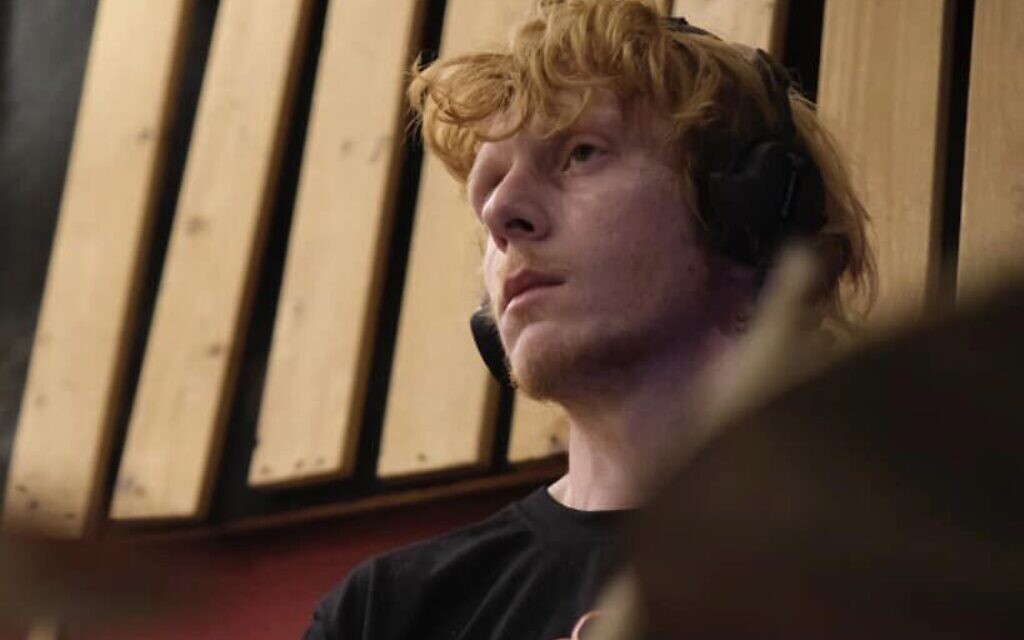 The drummer was last seen in a video he sent his mother on that Saturday morning, October 7
Shlomo Avineri, dovish Israeli political philosopher and public intellectual, dies at 90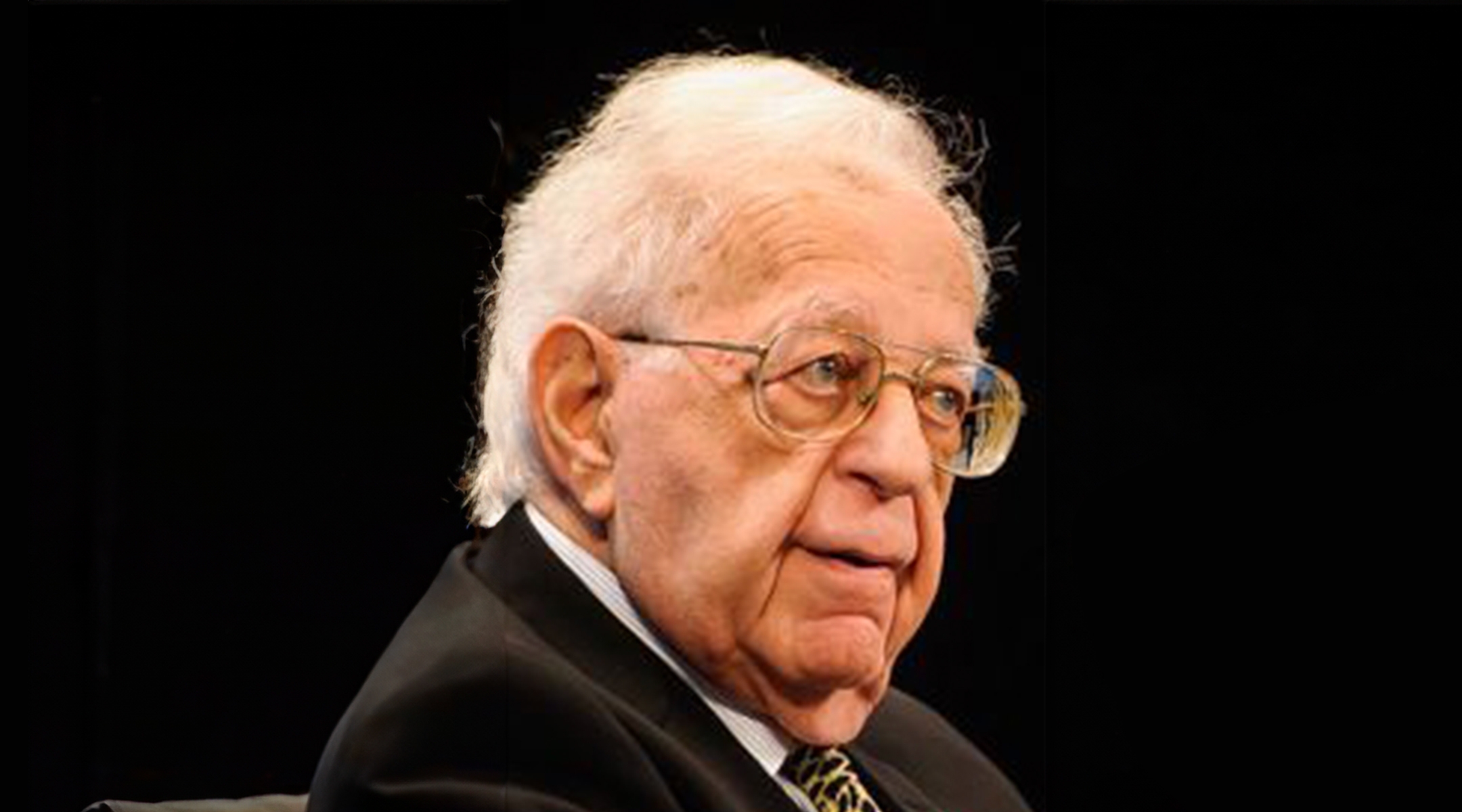 (JTA) — Shlomo Avineri, a leading Israeli political philosopher, left-leaning former director-general of the country's foreign ministry and clear-eyed critic of both sides to the Israeli-Palestinian conflict, died on Friday. He was 90.
Avineri was a longtime professor of political science at Hebrew University, where he produced important scholarship on Zionist thinkers Theodor Herzl and Moses Hess as well as the works of Karl Marx and G.W.F. Hegel. He applied his historical perspective as a frequent commentator in the Israeli and foreign media, and as a regular columnist for the Israeli daily Haaretz.
In 1975, the government of Prime Minister Yitzhak Rabin appointed him as director-general of the foreign ministry, then headed by Yigal Allon. The right-wing Likud party, then in opposition, bitterly opposed the appointment of Avineri, who in 1971 edited a book that explored the possibility of negotiations with the Palestine Liberation Organization when such talks were still illegal. When Likud took office in 1977 with the election of Menachem Begin, Avineri submitted his resignation.
At the time, many in Israel thought Avineri would lead a dovish challenge to the humbled Labor party. "During his one year tenure at the Foreign Ministry he became a familiar face on Israeli television, to such a degree that aides to Allon complained that Avineri was upstaging his boss," the Jewish Telegraphic Agency reported in 1977.
Nevertheless, he returned to teaching at Hebrew University. He headed the political science department and devoted himself to researching the intellectual origins of Zionism.
Even while producing more than a dozen books on 19th-century political thought, Avineri remained deeply engaged with current events in Israel. In a 2011 article for Haaretz, he urged Israelis to understand the Palestinian perspective, but also criticized the Palestinian leadership for denying essential facts about the founding of Israel.
The 1948 war should "not be taught as a battle between narratives. In the final analysis, there is a historical truth," he wrote. "And without ignoring the suffering of the other, that is how such sensitive issues must be taught."
Avineri was born Jerzy Wiener in Bielsko, Poland, in 1933. His family arrived in then-Palestine in 1939 and settled in Herzliya. He studied political science and history at the Hebrew University of Jerusalem, where he received his doctorate.
As a visiting scholar he held appointments at Yale, Cornell, the Cardozo School of Law in New York and Northwestern University, among others.  He was also a visiting scholar at the Wilson Center, the Brookings Institution and the Carnegie Endowment for International Peace.
After the fall of the Soviet Union, he advised Eastern European nations about democratization, and in 1989 he served as an observer to the elections in Hungary and Czechoslovakia.
Avineri was awarded the Rubin Prize in 1969 for his research, the Naftali Prize in 1971 and the Present Tense Award from the  American Jewish Committee in 1982. In 1996 he received the Israel Prize, the country's highest honor, for political science.
Avineri is survived by his daughter Maayan. His wife Devora (Nadler) Avineri died in 2022.
—
The post Shlomo Avineri, dovish Israeli political philosopher and public intellectual, dies at 90 appeared first on Jewish Telegraphic Agency.
Sylvan Adams, philanthropist known for boosting cycling in Israel, gives $100M to help Ben-Gurion U after Oct. 7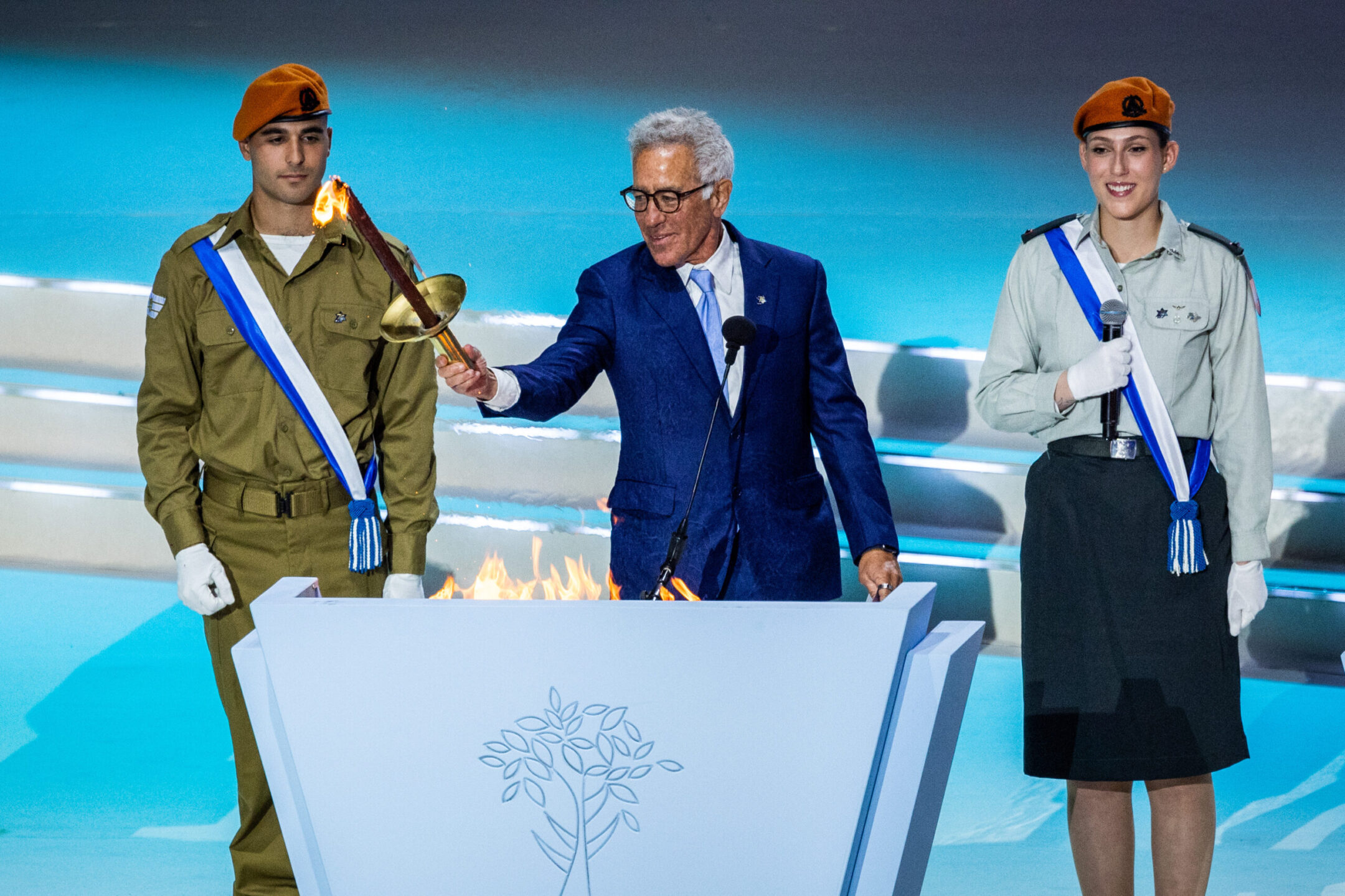 (JTA) — Canadian-Israeli businessman Sylvan Adams has donated $100 million to Ben-Gurion University as part of an effort to rebuild the south following the devastating Hamas attacks on Oct. 7, university officials announced at a benefit gala in Toronto on Sunday.
"If we want the south to flourish after the October 7th pogrom, we must invest in the south, beginning in its capital of Beersheba," Adams told the Jewish Telegraphic Agency on Monday.
Adams, a real estate magnate who moved to Israel in 2015, is perhaps best known for his support of cycling in Israel. He established the country's first cycling institute and velodrome, created an eponymous commuter bike path in Tel Aviv and brought the opening stage of the Giro d'Italia competition to Israel in 2018 — at a personal cost of more than $20 million. He also owns the Israel-Premier Tech Cycling Team and won the world championship in cycling for his age group last year.
Aside from cycling, Adams and his family foundation have also supported the Israel Academy of Sciences and Humanities; SpaceIL, Israel's nonprofit space organization; and multiple medical centers in Israel. He also played a role in bringing pop star Madonna to the Eurovision song competition in Israel in 2019. He has given widely in his native Canada, as well.
The latest donation dwarfs any of that giving. The $100 million donation is the largest ever to an Israeli university and on par with the largest ever made to any university, matching splashy gifts that have been announced recently at Harvard and Duke universities in the United States.
It will go to boost a university that lost 82 members of its community on Oct. 7, including students, staff, faculty and their family members, according to a statement released by the university. The university has 20,000 students enrolled and employs 6,700 members staff, most of whom reside in the southern region.
The funds will focus on six key areas, including the future of the Negev and Israel, technological advancements, climate change, sustainability, and global health, BGU President Daniel Chamovitz told guests at the Negev Strong gala, which was hosted by the university's Canadian fundraising arm, according to the statement.
Describing BGU as Israel's "most important university," Adams, who moved to Israel in 2016, cited its research in several sustainability arenas, including water management, solar energy, desert ecology, and climate change solutions – especially through its campus at Sde Boker, the desert kibbutz that was the retirement home of the country's first prime minister and the university's namesake.
Adams pointed to David Ben-Gurion as someone who "understood that the Negev is the beating heart of Israel."
"One of our responses to the terrible October 7th attack and the rise of lies about Israel and antisemitism around the world must be to dedicate ourselves to Jewish values as a force for good," Adams told JTA. "We build, while Hamas destroys. We teach our children to love, while they teach theirs hatred."
The donation marks a significant investment in the future of Israel's southern region and is seen as a beacon of hope and renewal after Oct. 7, according to Mitchell Oelbaum, president of Ben-Gurion University Canada. It comes as the country has a strengthened attachment to the region and as the mounting costs of war leave open questions about how prepared the Israeli government can be to make unrelated new investments in the near future.
"Our students, staff, and faculty persevered in the face of one of our country's darkest moments," Oelbaum said. "This gift comes at the perfect time for renewal."
—
The post Sylvan Adams, philanthropist known for boosting cycling in Israel, gives $100M to help Ben-Gurion U after Oct. 7 appeared first on Jewish Telegraphic Agency.
Anti-Israel Mob Targets Philadelphia Falafel Shop Owned by Israeli Chef, Chants 'We Charge You With Genocide'
Anti-Israel protesters in Philadelphia on Sunday vandalized the front door and windows of Goldie, a vegan falafel restaurant owned by American–Israeli chef Michael Solomonov, while chanting "Goldie, Goldie, you can't hide, we charge you with genocide," according to reports and video circulating on social media.
The mob that gathered outside the eatery was participating in a larger anti-Israel and pro-Palestinian rally that took place in downtown Philadelphia, near the University of Pennsylvania. During the rally the demonstrators also chanted "long live the intifada" and "there is only one solution, intifada revolution," and spray painted "Free Palestine" on a map of the university campus.
Disgusting antisemitism on the streets of America where a Jewish owned restaurant in Philadelphia is targeted by pro-Hamas protesters chanting:
"Goldie, Goldie you can't hide, we charge you with genocide" pic.twitter.com/Y4wHPQ0sbg
— Emily Schrader – אמילי שריידר امیلی شریدر (@emilykschrader) December 4, 2023
Solomonov was born in Israel and raised in Pittsburgh. His brother, David, was killed by snipers on the Lebanese border in 2003 while volunteering in the Israel Defense Forces (IDF). After Hamas' Oct. 7 massacre across southern Israel, Solomonov announced that for one day he was donating 100 percent of sales from all of his Philadelphia restaurants to United Hatzalah of Israel, to help the volunteer-based organization provide free medical services to those affected by the terror attacks. A total of $100,000 was ultimately donated to United Hatzalah.
Solomonov owns a string of restaurants in Philadelphia and New York that serve Israeli-inspired cuisine.
The protest was organized by the Philly Palestine Coalition, which previously called for a boycott of "Zionist" restaurants in Philadelphia following the Hamas onslaught and distributed a list of eateries owned by Jews or Israelis.
Pennsylvania Gov. Josh Shapiro (D) condemned the targeting of Goldie on Sunday night.
"Tonight in Philly, we saw a blatant act of antisemitism — not a peaceful protest," he wrote in a post on X/Twitter. "A restaurant was targeted and mobbed because its owner is Jewish and Israeli. This hate and bigotry is reminiscent of a dark time in history."
US Rep. Brendan Boyle (D-PA), who represents the Philadelpiha area, expressed similar sentiments. He wrote on X, "I can't believe I even have to say this but targeting businesses simply because they're Jewish owned is despicable."
White House spokesman Andrew Bates also addressed the incident, saying: "It is antisemitic and completely unjustifiable to target restaurants that serve Israeli food over disagreements with Israeli policy, as Governor Shapiro has underlined."
"This behavior reveals the kind of cruel and senseless double standard that is a calling card of antisemitism," he added. "President Biden has fought against the evil of antisemitism his entire life, including by launching the first national strategy to counter this hate in American history. He will always stand up firmly against these kinds of undignified actions."
Meanwhile, anti-Israel activists supported the actions targeting Goldie. One X user, who claimed to be a former employee of the restaurant and accused the IDF of "war crimes," wrote on X that "these protesters rule & should keep up the pressure."
The vandalism at Goldie took place one day after Solomonov participated in a Shabbat brunch potluck with other food industry professionals, hosted by the Jewish Food Society in New York, in response to the rise in antisemitism around the world since the start of the Israel-Hamas war.
The post Anti-Israel Mob Targets Philadelphia Falafel Shop Owned by Israeli Chef, Chants 'We Charge You With Genocide' first appeared on Algemeiner.com.