With a new (old) album, a tour with (old) new songs, and a giant new book, Bob Dylan remains a neverending juggernaut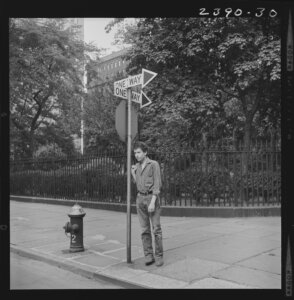 I first began listening to Bob Dylan in earnest in early 1974, with the purchase of the contemporaneous album Planet Waves, a somewhat quiet, unassuming collection of deep, intimate songs – including the color-by-number anthem, "Forever Young" — recorded with The Band before they would go out on tour for the first time since Dylan's premature retirement from the road in 1966 (the same year, incidentally, that the Beatles quit touring). Dylan's return to touring after his eight-year layoff would pretty much continue for the rest of his career up to and including today.
I did not get to see Dylan in concert until fall 1978, missing two of his all-time greatest tours – his 1974 "comeback" tour with The Band, captured on the live album Before the Flood, and the following year's "Rolling Thunder Revue," the subject of several live concert albums, including 1976's Hard Rain and the more recent The Rolling Thunder Revue: The 1975 Live Recordings, a sprawling, 14-CD box set, released in 2019. (There was also an official two-CD set in 2002, and many widely available bootleg recordings of the legendary tour, as well as a Dylan concert film, Renaldo and Clara, released in 1978, and Martin Scorsese's 2019 "pseudo-documentary" about the tour.)
Alas, my introduction to live Dylan was during one of his most bizarre tours, launched in Japan in early 1978 and initially captured on the April 1979 American release of Bob Dylan at Budokan (originally intended as a Japan-only release in August 1978). The 1978 tour was controversial, which Dylan acknowledged right from the stage of the old Boston Garden where I first saw him, when, halfway through the show, he paused and said to the audience, "I hope you don't think this is Las Vegas music, or disco music, because you know it's not."
Bob Dylan, circa 1963 Photo by Ralph Baxter
It was a direct answer to critics' complaints about the song arrangements and the sound of the band, as well as the overall stage aesthetic, which to some mimicked the tackiness of concerts by Neil Diamond and the recently deceased Elvis Presley. (Some blame manager and concert promoter Jerry Weintraub — who worked with both Presley and Diamond, as well as with Frank Sinatra – for Dylan's cheesy, lounge-lizard presentation.)
Dylan didn't help his cause by introducing from the stage such well-known songs as "It's Alright, Ma (I'm Only Bleeding)," or asking the audience, "Hey, what's the name of this?" over the opening chords of "All Along Watchtower." Doubters questioned the need for an eight-piece band (large for the time) and a trio of female backup singers. Some crueler critics even took to calling it the "Alimony Tour," a nasty way of accusing Dylan of selling out in the wake of his divorce from his first wife, Sara.
Even though Dylan catered to the desires of audiences around the world to hear primarily his "greatest hits" — and this was one of the last tours on which he did so — he couched them in such weird arrangements that maybe he was justified in introducing them by name; otherwise, they may have remained unrecognizable to some. From where I sat in the cavernous, echoe-y Garden, it proved to be an inauspicious introduction to Bob Dylan, concert artist.
And now, 45 years later, Dylan's label, Columbia Records, has seen fit to give the 1978 tour — as captured in those first two weeks in Japan — the full "Bootleg Series" treatment, with The Complete Budokan 1978, including two complete concerts at Tokyo's Budokan, newly remixed and spread out over four CDs, featuring 36 previously unreleased performances. (The official release date is Friday, Nov. 17.)
Film still from 1966 European tour, by D. A. Pennebaker Courtesy of Bob Dylan Center
It is an album package for which Dylan fans — other than rabid completists (possibly including myself) — were not clamoring. This, rather than a more complete version of Before the Flood? This, rather than a live album from one of his two tours with Tom Petty and the Heartbreakers? This, rather than a live album — or many live albums — capturing the many ups (and downs) of Dylan's so-called Never Ending Tour, which began in June 1988 and, depending on how you define it, could include concerts as recent as the one I saw a few weeks ago in Schenectady, N.Y.? (Dylan's current tour is officially billed as the "Rough and Rowdy Ways" world tour, which began in 2021 and is expected to continue into 2024, and marks a rare step forward in truth in advertising, as about half the concert is devoted to songs from the album of the same name.)
Yet this time around, the concerts at Budokan (if not the 1978 tour, which evolved over the course of a year and 114 concerts in Asia, the South Pacific, Europe, and North America) are what we've got. And the new package is not without its merits. The remixed and remastered sound is brilliant (which may or may not be a positive, depending upon how you feel about that sound). The recording captures an unusually chatty frontman, by Dylan's standards (he has been known to utter nary a word in concert for decades), one seemingly in a terrific mood and also one who is downright funny.
"This is an unrecorded song – see if you can guess which one it is," he says to the audience before launching into "Is Your Love in Vain," which would not be released until Street Legal came out four months later. The humor – some of it mocking and self-deprecating – that Dylan evinces even suggests that he was fully aware that he was presenting himself as something akin to a Las Vegas showman.
From Left: Rick Danko, Robbie Robertson, Bob Dylan, Richard Manuel, Garth Hudson and Levon Helm, 1974 Photo by Barry Feinstein
If so, it would not be the first time nor anywhere near the last time that Dylan was playing a character — no less a fictive version of Dylan than Renaldo in Renaldo and Clara nor Jack Fate in his 2003 film, the aptly-titled Masked and Anonymous. (There is a whole school of thought that "Bob Dylan" himself is a put-on, a fictional character invented by a savvy youngster from Hibbing, Minnesota, named Robert Allen Zimmerman.)
But the context of where he had been and, with the benefit of hindsight, where he was headed musically might be the strongest reason to spend time with these glitzy tracks and their unusual arrangements. The use of backup singers, especially ones whose vocals were stylized in gospel-like call-and-response, offered a hint that Dylan was beginning a journey that would see him explore different aspects of Black music in subsequent albums.
Steve Douglas' dominant saxophone lends many of the numbers a jazzy, R&B feel. A few songs are recontextualized as reggae numbers. In the years immediately following the 1978 tour, Dylan would dive deep into gospel music on several albums, into Motown and R&B on 1981's "Shot of Love," and reggae on 1983's Infidels, which even saw Dylan hire Robbie Shakespeare and Sly Dunbar, famed Jamaican reggae producers, to play bass and drums.
The new Budokan collection is not the only new Dylan product seeing release this season. Bob Dylan: Mixing Up the Medicine is a fabulous new doorstop of a book whose 610 pages serve as a kind of portable version of the Bob Dylan Center and Archive in Tulsa, Oklahoma, which opened in May 2022. The volume spans Dylan's entire life and career, featuring over 1,100 images from the archives — everything from concert ticket stubs to handwritten lyric sheets to rarely seen backstage photographs — all duly captioned by editors Mark Davidson and Parker Fishel, both curators at the Dylan Center.
The book also does a terrific job of contextualizing the many objects, images, and ephemera in 30 new essays by writers including Sean Wilentz, Greil Marcus, Lucy Sante, Tom Piazza, Richard Hell, Greg Tate, and Larry Sloman. Sonic Youth cofounder Lee Ranaldo uncovers the mystery of the very first recording featuring the voice of a teenaged Robert Allen Zimmerman and a couple of his hometown friends, "a casual lark for three Jewish boys on Christmas Eve."
The 610-page 'Mixing Up the Medicine' serves as a kind of portable version of the Bob Dylan Center and Archive in Tulsa, Oklahoma, Courtesy of Callaway Arts & Entertainment
Marvin Karlins, who gave free folksinging and guitar lessons to students at the University of Minnesota's Hillel, recounts meeting and tutoring an unassuming first-year student named Zimmerman, pointing him towards the thriving folk club scene in the Dinkytown section of Minneapolis. Griffin Ondaatje does yeoman's work tracing the influence of Joseph Conrad in Dylan's songs, and the New Yorker's Amanda Petrusich reevaluates Dylan's first book, Tarantula, in a short essay that should rightly renew interest in Dylan's imaginative work of prose-poetry, "as deep a piece of literature as anything else he wrote."
So much territory is covered in the book, including Dylan and Johnny Cash, Dylan and the Band, Dylan and the Beatles (especially George Harrison), Dylan and the Grateful Dead, Dylan on the silver screen, even Dylan's ill-fated collaboration with Archibald MacLeish. You would have to arrange a multiple-month residency at the Dylan archive to soak in all that is presented in this volume, as attractive as it is informative. It isn't pitched toward the general or casual reader, but if you have a Dylan fan in your life, your holiday gift-giving dilemma is solved.
Three weeks ago, the big news in popular music was the first album of new music by the Rolling Stones in 18 years, with plans for a 2024 tour. Last week, the Beatles — who broke up in 1970 — released their much-touted "final" single, "Now and Then," reconstructed from a demo cassette John Lennon made in the late-1970s, featuring overdubbed parts by the three other Beatles (with a little help from "machine-assisted learning," which sounds an awful lot like AI to me).
Given the fact that the 82-year-old Nobel Prize-winning rock poet Bob Dylan continues to tour incessantly, swinging through the Northeast most recently (and playing three shows in New York City next week), you can be forgiven if you wake up some mornings wondering what year it is, and perhaps more to the point, what world it is. That one's easy: it's Bob Dylan's world, and we just happen to live in it. Lucky us.
The post With a new (old) album, a tour with (old) new songs, and a giant new book, Bob Dylan remains a neverending juggernaut appeared first on The Forward.
On Explosive Northern Front, Hezbollah Lurks; IDF Conducts Precise Defense
JNS.org – As Israel prepares for the strong possibility of a resumption of war against Hamas in the Gaza Strip, the Israeli Defense Forces is also currently in a heightened state of alert and preparedness along the border with Lebanon, responding to the continuous threats posed by Hezbollah.
Since Oct. 7, the IDF has deployed significant military resources, including artillery, tanks and engineering corps, along the Lebanese border, striking Hezbollah anti-tank missile squads and other terrorists whenever they are detected, either after an attack or preparing for one.
This low-intensity conflict when compared to Gaza has resulted in some 90 casualties for Hezbollah and nine Israeli casualties—six military personnel and three civilians.
Several Israeli homes and military bases have sustained heavy damage from Hezbollah strikes since Oct. 7, and tens of thousands of Israeli residents from areas near the border with Lebanon remain evacuated, displaced from their homes by the threat of the Radwan Hezbollah elite terrorist unit.
In response, the IDF has employed a defensive-responsive posture aimed at protecting Israeli territory from Hezbollah's aggression but not escalating the situation into a full-scale war front at this time.
Its approach is characterized by a reactive rather than proactive stance. Operations are tailored to respond to specific threats and attacks from Hezbollah, avoiding initiating aggression. This goal remains to protect civilian lives and property, as well as to make sure that Hezbollah cannot surprise the north as Hamas did the south. Still, the decision of any expanded war efforts in Lebanon remains up to the war cabinet.
Hezbollah's tactics, meanwhile, involve embedding its operations within Lebanese civilian areas; using southern Shi'ite villages as bases of attack; firing anti-tank missiles at Israeli northern homes and military positions; and continuing to pose a serious and persistent threat.
The question of whether the Radwan unit, which has murder and kidnap squads much like Hamas's Nukhba unit, could breach the Israeli border and conduct attacks has no clear answer at this time, although the IDF is present at the border in large numbers and has proven effective at detecting Radwan unit movements in real-time.
Hezbollah's terror tactics not only endanger Lebanese civilians but are designed to complicate the IDF's response—a familiar use of human shielding that Hamas employs as well in Gaza.
In this explosive situation, the IDF currently exercises restraint in its counterstrikes, relying on precise intelligence to target terrorist threats while minimizing civilian casualties and collateral damage.
UNIFIL ineffective in curbing provocation
The role of the United Nations Interim Force in Lebanon (UNIFIL) in challenging Hezbollah's flagrant violation of U.N. Security Council Resolution 1701, which bans Hezbollah from operating in Southern Lebanon, is nonexistent.
Worse yet, Hezbollah has been actively using UNIFIL as human shields, launching attacks on Israel in some cases from tens of meters from UNIFIL positions.
UNIFIL's ineffectiveness in curbing Hezbollah's activities is self-evident, highlighting the limitations of international peacekeeping forces in such scenarios.
Despite this, the IDF continues to remain in contact with UNIFIL and has been transmitting its concern over Hezbollah's destabilizing activities with no tangible results.
So far, Israel's policy on the Lebanon border is a delicate balance between essential defense and cautious restraint. But it remains unclear how long this can continue since northern residents will not return to a persistent Hezbollah threat to their lives in the new, post-Oct. 7 reality, and the IDF cannot remain fully deployed in the north indefinitely.
The result is a paradox that appears to suggest difficult decisions in the future by the Israeli war cabinet if the north is to be sustainable and its residents granted a new sense of security.
The post On Explosive Northern Front, Hezbollah Lurks; IDF Conducts Precise Defense first appeared on Algemeiner.com.
The Determination of Israel's Reservists
JNS.org – Who is the Israel soldier? They can be of any age and profession. It may have been a long time since they held a weapon. Many of them are at Tze'elim, one of the IDF's largest bases, just across the border from Gaza on yellow sand.
When I meet them, they are waiting, as the brief ceasefire between Israel and Hamas was still holding. A short time later, Hamas broke the truce, attacked Israel with rockets, and the fighting began again.
These soldiers are older and more emotional than you would imagine. Their intentions are clear: "Never Again." The Oct. 7 massacre will never be permitted to reoccur. Israel must be freed from the nightmare of Hamas.
In Tze'elim, rows of barracks and numerous disorderly tents house thousands of soldiers of all kinds. We meet with a group of them from Brigade 252. They are soldiers from the miluim—the reserves. They have completed their three-year military service—or two years, if they are women—but they all keep their "miluim bag" under the bed. If the phone rings, as happened on Oct. 7, they rush to the front, whether they are in Tel Aviv or traveling in Japan, whether they are left-wing or right-wing, professors or taxi drivers. They tear themselves away from the operating room and the shop, the lawyer's office and the bus they drive.
Commander A. is thin, with gray hair and a kind smile. He is religious. On the morning of Oct. 7, he was in synagogue without a telephone. Someone told him "something never seen before is happening." A. rushed to his collection point in the south and has yet to return home.
On Oct. 7, the reserves were immediately thrown into the battle to retake the kibbutzim that had been attacked and massacred by Hamas terrorists. They hunted down the Hamas men who remained and collected the wounded and dead Israelis in the fields and on the roads. A. closes his eyes. He has seen hell.
The 252 was then sent into the Gaza town of Beit Hanoun, home to 50,000 inhabitants who serve as human shields for what is essentially a massive rocket launching pad. The reservists were trained in a mock-up of a Gaza city. They practiced how to enter, shoot, exit, climb, attack and go through tunnels full of TNT. They trained against ambushes, snipers and RPGs.
A. says that, when they went into Beit Hanoun itself, "We had to quickly learn a lesson: Beit Hanoun's ambush is in his heart, not its outer circles. The terrorists let you enter easily. There's a row of houses, two or three more, and that's where Hamas is waiting for you—where you don't expect it, in civilian structures."
A. explains, "If we decide to destroy a structure and there are civilians inside, we warn the civilian population. … There are precise rules for evaluating whether we have to act, whether it's essential because if we don't act, the lives of soldiers or Israeli civilians are in danger. We try to stop Hamas's continuous use of human shields by moving the civilians out completely."
A. is happy to say, "Of civilians killed in Ben Hanoun, the number is zero."
Israeli soldiers, however, were killed. Maj. Moshe, a 50-year-old engineer who works in high-tech, explained, "An army generally advances on a territory that, once occupied, is the starting point of your next step. But here, through the tunnels under the ground, suddenly you find the enemy shooting at you from behind."
Thus, great efforts were made to locate the tunnels. "With the use of sophisticated instruments, and also sometimes suffering unexpected explosions given that Hamas's specialty is to mine everything with large quantities of explosives, we quickly understood that the tunnels were a very sophisticated network, not holes of various sizes dug here and there, but an enormous spider web that converged on the urban center."
"The structures used by Hamas, which they protected with human shields, included a mosque, a school, a hospital, a public swimming pool, civilian homes, children's rooms, even their beds. There were weapons everywhere," he says.
As a result of the truce, Moshe states, some of the evacuated civilians have begun to return. "We can block them," he says, "but not attack them or approach them. There is a truce."
Nonetheless, I point out, three soldiers were wounded two days ago in an attack. "True," Moshe replies, "and we returned fire. If we are in danger we respond." He notes that some of the returnees are Hamas terrorists, "but we are in a truce, we act according to the rules of defense."
"We have two ways of being at war: offensive and defensive," he continues. "The offensive is much easier: You face the enemy. You can move. Defense is unnerving, even dangerous, especially when there are civilians around."
However, he says, there is much to do, even during a truce. "For example, we had completely dismantled the explosive systems inside a building, and then we realized that everything had been mined again."
Hamas, he says, is "easier to deal with than endure while you can't move. So, we wait for orders. The mission is to destroy Hamas and bring the kidnapped people home. That and nothing else."
Now that the soldiers are back at war, the humanitarian issue is certainly important to them; not because of what the Biden administration tells them, but because that is what an Israeli soldier is.
First and foremost, however, they are Jews who know exactly what was done to their people on Oct. 7 and will continue their war of justice and survival. One of them tells me, "Yes, I feel when we fight, feel it physically, that our kidnapped citizens are not far away, and I fight for them too with all my heart. This is the most just war of all time."
The post The Determination of Israel's Reservists first appeared on Algemeiner.com.
The Moral Bankruptcy of IfNotNow
JNS.org – A few days ago, I attended a webinar entitled "Jews for Ceasefire," presented by the young Jewish anti-Zionists of IfNotNow. It was hosted by an earnest young woman named Gen (IfNotNow activists often don't use their surnames), who began by reaffirming what the group calls its main goal: to "end American support for Israeli apartheid." She went on to emphasize that all the positions taken by IfNotNow are "deeply grounded in Jewish tradition." To prove the point, she called on Rabbi Monica Gomery, who led a prayer and enthusiastically praised the group's work.
Next up was Noa, a young woman who said, "I'm going to root us in the moment." "The moment," however, did not include Hamas's Oct. 7 genocidal attack on Israeli civilians. Noa said nothing whatsoever about it. Instead, she presented a litany of alleged Israeli abuses inflicted on Palestinians. Her omission appeared to be deliberate, as it helped portray the IDF's defensive military operations in Gaza as an unprovoked act of aggression.
Following Noa, there was a testimonial from a young man named Boaz. He made what appeared to him to be a confession that his grandfather helped perpetrate the "nakba." What he meant was that his grandfather was a soldier in Israel's War of Independence. For Boaz, his father's participation in Israel's successful effort to prevent a second Holocaust was a source of shame, not pride. As he explained, he was trying to work through his guilt. A poster behind him bore the slogan, "Palestine will be free," a popular euphemism for that second Holocaust.
After Boaz's self-flagellation came the highlight of the webinar—an appearance by Rep. Rashida Tlaib (D-Mich.). Tlaib has been an ally of IfNotNow for some time. In fact, the group's leadership began collaborating with Tlaib before she was elected to Congress. During her presentation, Tlaib referred to them as her "siblings."
Sporting a t-shirt that said, "Justice from Detroit to Gaza"—a slogan that falsely connects Israel to police brutality controversies in the U.S.—Tlaib declared that Congress must demand a ceasefire in Israel's war against Hamas and "stop funding war crimes." Like her IfNotNow supporters, Tlaib conveniently made no mention of the Oct. 7 attack or the hostages held by Hamas.
It apparently did not bother the leaders of IfNotNow that the House of Representatives had just censured Tlaib for her genocidal call to free "Palestine from the river to the sea." Indeed, IfNotNow leaders repeat the same call in their training sessions. That training also endorses the boycott, divestment and sanctions (BDS) movement that seeks to economically strangle Israel, as well as the so-called "right of return," which aims to demographically eliminate the Jewish state.
It seems that IfNotNow leaders are unperturbed that Tlaib has characterized Hamas's rampage of crimes against humanity as justified "resistance" to an "apartheid state." These Jews, it appears, are perfectly happy to align themselves with someone who supports murdering large numbers of Jews. They are also unbothered by the fact that Tlaib posted a video on social media that says, "Joe Biden supported the genocide of the Palestinian people"—a genocide that is not happening. One of IfNotNow's campaigns calling for a ceasefire is entitled, "No Genocide in Our Name." Having erased Hamas's genocidal attack, IfNotNow appears to have fabricated one.
In addition, IfNotNow has officially endorsed Tlaib's statement, "You cannot claim to hold progressive values yet back Israel's apartheid government." To them and other young Jews who clasp hands with Tlaib and her compatriots, condemnation of Israel is the sine qua non of being a progressive, and a policy of racist exclusion must be imposed on any Jew who doesn't get with the program. IfNotNow looks to Tlaib to lead the way, even though, like antisemites throughout history, she is happy to exploit them and eventually discard them once they have outlived their usefulness.
Most tellingly, IfNotNow has been unfazed by Tlaib's open antisemitism, such as her claim that American supporters of Israel "forgot what country they represent," clearly invoking the "dual loyalty" libel. She has also engaged in antisemitic conspiracy theories, talking about the "people behind the curtain" who are exploiting victims "from Gaza to Detroit."
Worst of all, Tlaib is the only member of Congress to call for an end to the Jewish state. It should not be surprising that IfNotNow is fine with that, as they proudly state that they take no position on Israel's right to exist.
New York Times columnist Thomas Friedman has perfectly and accurately described such people as "Hamas's useful idiots."
The origins of IfNotNow's ideology are obvious. Like Tlaib and many other "social justice" ideologues, IfNotNow divides people into two groups: Oppressors and the oppressed. Depending on your racial or ethnic identity, you by definition belong to one or the other. There are no gradations, no nuance and only one permissible narrative. Thus, decades of genocidal Arab violence go unmentioned, including the Oct. 7 massacre. There is only Israeli oppression and Palestinian "resistance."
It would be a mistake to believe that IfNotNow is an inconsequential outlier. They have nine chapters across the United States and an office on K Street in Washington, D.C. The webinar I attended had more than 1,600 attendees.
They also have powerful friends and an enormous amount of money. According to NGO Monitor, IfNotNow has received grants from the wealthy Rockefeller Brothers Fund, the Tides Foundation, the New Israel Fund's Progressive Jewish Fund and the Foundation for Middle East Peace.
All that, plus support from a member of Congress. It seems that racism, hate and support for genocide pay off.
The post The Moral Bankruptcy of IfNotNow first appeared on Algemeiner.com.