Conservative political activism has grown increasingly crusading. These Jews feel right at home.
NATIONAL HARBOR, Maryland (JTA) — A little more than a week ago, 120 Jews gathered at the Residence Inn in National Harbor, Maryland, to spend Shabbat together. 
The Shabbaton, or programmed Shabbat, had a structure familiar to many observant Jews: Sabbath meals and prayer service options along with opportunities for group discussions and lectures. The vibe was also characteristic of observant Jewish gatherings on Friday afternoon: Frantic calls to family stuck in the Washington, D.C., area's notorious Friday afternoon traffic, excited reunions in the lobby and a reverting to Hebrew-inflected Jewish vernacular.
"I come here to meet politically like minded Jews on a more spiritual level and for more like religious Jews, they express their political views and in a way that aligns with [their beliefs]," Jeremy Pollock, 33, said. "So it makes it all cohesive."
The political views that Pollock alluded to are what set this Shabbaton apart from many others. The participants were there to attend CPAC, the annual conservative activist conference. And at the Gaylord National Resort conference center across the street from the Residence Inn, where the conference was being held, the atmosphere was starkly different.
The older, darker, slightly musty Residence Inn was packed with blocky furniture and buzzing with older staffers who were eager to help and to explain that yes, they understood about helping the Shabbat observant get to their rooms. In the conference center, the massive light-filled corridors across the street with overpriced eateries and harried younger staffers who were few and far between.
"This is a place for open dialogue on all topics," said Mark Young, a Baltimore physician, noting that he still maintains a few of the liberal beliefs he grew up with, and would not hesitate to air them in the Jewish enclave. "I think it's very much an open tent." Pollock, who wears a kippah, said he has never been made to feel uncomfortable in his years of attending CPAC.
The attitude toward Jews at CPAC also felt different at times. One speaker called for mandatory Christian prayer at schools. Multiple sessions opened with Christian prayer. And "evil" was a word used repeatedly to describe George Soros, the Holocaust survivor, billionaire and philanthropist who funds liberal causes, and who even made it into the title of one of the events. 
Soros wasn't alone. "Evil" was also used frequently to describe liberals, Democrats, transgender activists and RINOs (Republicans in Name Only).
But some Jews at the event said they didn't mind that kind of language. Instead of feeling alienated by calls for Christianity in the public square, or bristling at conspiratorial statements surrounding a leading Jewish progressive philanthropist, Jews at CPAC demonstrated that they felt welcome at an event — and within a larger right-wing political movement — whose rhetoric and aims have grown increasingly assertive.
"If you look at the archives, almost every year one of the opening prayers is delivered by a Jew," said Yitzchok Tendler, an Atlanta-based rabbi who launched the Shabbat gatherings at CPAC and who has long been involved with the American Conservative Union, which runs CPAC. "Also any religious language would not be too different from what is heard in legislatures across the United States all the time."
The conference also demonstrated a commitment to opposing virulent antisemitic rhetoric on the right. Nick Fuentes, a Holocaust denier who Donald Trump had as a dinner guest last year (and who Trump later disavowed) attempted to enter the conference and was ejected.
"His hateful racist rhetoric and actions are not consistent with mission of CPAC," Schlapp said in a statement. "We are pleased that our conference welcomes a wide array of conservative perspectives from people of different backgrounds. But we are concerned about the rise in antisemitic rhetoric (or Jew hatred) in our country and around the globe, whether it be in the corridors of power and academia or through the online rantings of bigots like Fuentes."
As an example of Jewish inclusion at the conference, Tendler referred to a panel at this year's conference titled "A Rabbi, a Christian and a Cardinal walk into a Bar." (The "cardinal" in this case was Deal Hudson, who is Catholic, which also makes him Christian, but is not a cardinal.)
Jack Brewer, a panelist who is a former NFL star, said "It's up to the believer to preach the gospel of Jesus Chris, unabashedly." Seated near him was his fellow panelist Rabbi Shlomo Chayen, a religious Zionist rabbi based in Tel Aviv who focuses his outreach on encouraging young couples to have a Jewish wedding.
Whether or not the references to Jesus made Chayen uncomfortable, that panel also showed one reason Jews may have felt at home at the conference. The moderator, Elaine Beck, a Christian podcaster, introduced Chayen by noting CPAC's growing commitment to Israel, where it held an event last year.
"I want to say thank you for having me all the way from Israel, I want to to bless everyone here," Chayen said, prompting a round of applause and oohs and ahhs from the audience. 
The session also hinted at the tensions Jews face in negotiating such an event. Brewer advocated that schools, both public and private, should be required to offer parents the option of teaching children the Christian gospel. 
"We should be demanding every single public, private school give parents an option to give their kids the gospel of Jesus Christ," he said. 
He also pushed for corporal punishment. "Some kids need their butts whooped!" he said. "Amen!" said Beck, to applause.
Chayen skillfully navigated what united the four people on the stage, a commitment to family. His work, he said, focuses on weddings and procreation. "Look at our children and grandchildren and know that we're leaving behind the set of values that they will continue," he said.
Another panel may have felt less welcoming to Jews — or to two Jews in particular. The session was titled "The New Axis of Evil: Soros, Schwab, and Fink," referring to Soros' Klaus Schwab, the founder of the World Economic Forum, who is not Jewish); and Larry Fink, the CEO of the investment firm BlackRock, who is Jewish.
Much of the panel focused on ESG funding, an acronym for environmental, social and corporate governance funding, and the perils of using political criteria to determine investment. (That principle wasn't universally upheld: A panel just two hours later promoted investment in businesses that embrace conservative and Christian causes.)
Despite the title of the program, Soros was the only name to come up during the conversation between former Trump White House spokesman Sean Spicer, Heritage Foundation think-tanker and former hamburger chain CEO Andrew Puzder and Oklahoma House Speaker Charles McCall. Spicer cast Soros as a sinister, all-pervasive presence. 
"In the title of this [session] is Soros, and one of  the things that I find fascinating is over the last several cycles. George Soros has created this web where he has gone into state government, whether it's secretaries of state, local attorneys, and started to help fund the elections of a lot of these organizations, a lot of these individuals," Spicer said. 
The singular focus on Soros, among a batch of billionaires who fund the left, and the imagery and rhetoric attached to attacks on him — he is often depicted as maintaining secretive control, sometimes as an octopus — has led Jewish organizations to call out the obsession as at least borderline antisemitic.
There were two sessions devoted to Israel, one after the other, and because of delays, they came hard on the arrival of Shabbat. One featured David Milstein, an adviser to David Friedman, the Trump administration ambassador to Israel, and another featured Eugene Kontorovich, a George Mason University professor, and Josh Hammer, a conservative Newsweek editor whom the Southern Poverty Law Center has labeled as "embracing the anti-democracy hard right," who explained what they said were the stakes for conservatives in the current controversy over judiciary reforms in Israel.
Netanyahu's proposed reforms, which would sap the Supreme Court of much of its power, have triggered a political crisis, sparking weeks of massive protests in the country as well as acts of civil disobedience.
Kontorovich and Hammer made the case that Israeli Prime Minister Benjamin Netanyahu faced the same nefarious elites that riled the conservatives at CPAC. "In Israel, there is a deep state," Kontorovich said. "There's a small group of elite lawyers and technocrats that have  managed to control the country."
Kontorovich told JTA it made sense to get into the weeds with the CPAC crowd. 
"I believe the U.S. should stay out of its allies'  domestic governance, and it is particularly foolish to take sides in what are largely foreign domestic partisan disputes," he said. "But as I said in my comments, now that the Biden Administration seems to be weighing in on the reform, it unfortunately becomes an issue for U.S. foreign policy, which those who care about Israel should have informed positions about."
President Joe Biden has expressed his concern that Netanyahu's proposed reforms would erode Israel's democracy, as have almost half of Congressional Democrats and a majority of Jewish Democrats in the U.S. House of Representatives.
Support for Israel was one element that underscored the necessity of a Jewish presence at events like CPAC, said Rabbi Yaakov Menken, the managing director of the right-wing Orthodox rabbinical group the Coalition for Jewish Values.
"If you look at both the right and the left, there are voices that want to cut off aid to Israel," Menken said in an interview. "And we know that Israel is a bastion of freedom and democracy in the Middle East and unlike most other countries where a US military presence is requested, Israel's willing to do the work and have the boots on the ground all by themselves, they just need help to be that bastion of democracy."
Another factor was making clear to conservatives that the Jewish community was not monolithically liberal, Menken said. "Jews need to make their presence known, especially in value spaces where there is a prevailing Jewish narrative that goes in the opposite direction," he said. "They need to see, meaning the larger audience needs to see, that there are Jewish people who stand with them on those issues."
—
The post Conservative political activism has grown increasingly crusading. These Jews feel right at home. appeared first on Jewish Telegraphic Agency.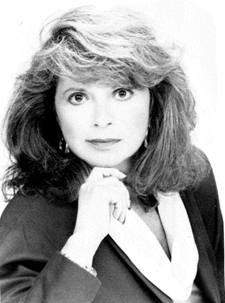 Phyllis Pollock died at home Sunday September 3, 2023 in Winnipeg, after a courageous lifetime battle with cancer.
Phyllis was a mother of four: Gary (Laura), daughter Randi, Steven (deceased in 2010) (Karen), and Robert. Phyllis also had two grandchildren: Lauren and Quinn.
Born in Fort Frances, Ontario on February 7, 1939, Phyllis was an only child to Ruby and Alex Lerman. After graduating high school, Phyllis moved to Winnipeg where she married and later divorced Danny Pollock, the father of her children. She moved to Beverly Hills in 1971, where she raised her children.
Phyllis had a busy social life and lucrative real estate career that spanned over 50 years, including new home sales with CoastCo. Phyllis was the original sales agent for three buildings in Santa Monica, oceanfront: Sea Colony I, Sea Colony II, and Sea Colony. She was known as the Sea Colony Queen. She worked side by side with her daughter Randi for about 25 years – handling over 600 transactions, including sales and leases within the three phases of Sea Colony alone.
Phyllis had more energy than most people half her age. She loved entertaining, working in the real estate field, meeting new and interesting people everyday no matter where she went, and thrived on making new lifelong friends. Phyllis eventually moved to the Sea Colony in Santa Monica where she lived for many years before moving to Palm Desert, then Winnipeg.
After battling breast cancer four times in approximately 20 years, she developed metastatic Stage 4 lung cancer. Her long-time domestic partner of 27 years, Joseph Wilder, K.C., was the love of her life. They were never far apart. They traveled the world and went on many adventures during their relationship. During her treatment, Phyllis would say how much she missed work and seeing her clients. Joey demonstrated amazing strength, love, care, and compassion for Phyllis as her condition progressed. He was her rock and was by her side 24/7, making sure she had the best possible care. Joey's son David was always there to support Phyllis and to make her smile. Joey's other children, Sheri, Kenny, Joshua and wife Davina, were also a part of her life. His kids would Facetime Phyllis and include her during any of their important functions. Phyllis loved Joey's children as if they were her own.
Thank you to all of her friends and family who were there to support her during these difficult times. Phyllis is now, finally, pain free and in a better place. She was loved dearly and will be greatly missed. Interment took place in Los Angeles.
Gwen Centre Creative Living Centre celebrates 35th anniversary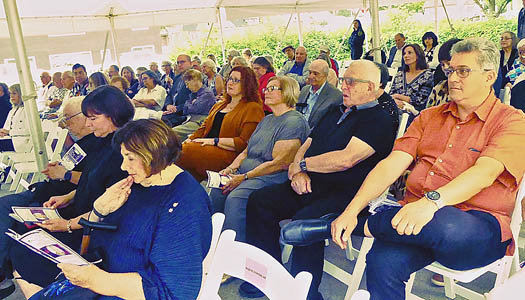 By BERNIE BELLAN Over 100 individuals gathered at the Gwen Secter Centre on Tuesday evening, July 18 – under the big top that serves as the venue for the summer series of outdoor concerts that is now in its third year at the centre.
The occasion was the celebration of the Gwen Secter Centre's 35th anniversary. It was also an opportunity to honour the memory of Sophie Shinewald, who passed away at the age of 106 in 2019, but who, as recently as 2018, was still a regular attendee at the Gwen Secter Centre.
As Gwen Secter Executive Director Becky Chisick noted in her remarks to the audience, Sophie had been volunteering at the Gwen Secter Centre for years – answering the phone among other duties. Becky remarked that Sophie's son, Ed Shinewald, had the phone number for the Gwen Secter Centre stored in his phone as "Mum's work."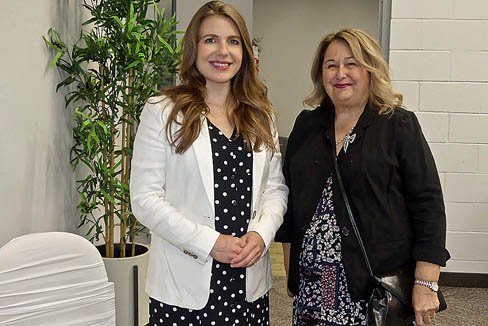 Remarks were also delivered by Raquel Dancho, Member of Parliament for Kildonan-St. Paul, who was the only representative of any level of government in attendance. (How times have changed: I remember well the steadfast support the former Member of the Legislature for St. John's, Gord Mackintosh, showed the Gwen Secter Centre when it was perilously close to being closed down. And, of course, for years, the area in which the Gwen Secter Centre is situated was represented by the late Saul Cherniack.)
Sophie Shinewald's granddaughter, Alix (who flew in from Chicago), represented the Shinewald family at the event. (Her brother, Benjamin, who lives in Ottawa, wasn't able to attend, but he sent a pre-recorded audio message that was played for the audience.)
Musical entertainment for the evening was provided by a group of talented singers, led by Julia Kroft. Following the concert, attendees headed inside to partake of a sumptuous assortment of pastries, all prepared by the Gwen Secter culinary staff. (And, despite my asking whether I could take a doggy bag home, I was turned down.)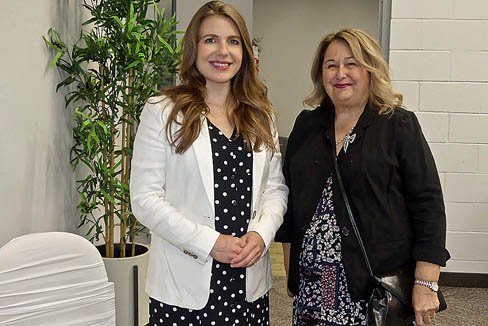 Palestinian gunmen kill 4 Israelis in West Bank gas station
This is a developing story.
(JTA) — Palestinian gunmen killed four people and wounded four in a terror attack at a gas station near the West Bank settlement of Eli, the Israeli army reported.
An Israeli civilian returning fire at the scene of the attack on Tuesday killed one of the attackers, who emerged from a vehicle, and two others fled.
Kan, Israel's public broadcaster, said one of those wounded was in serious condition. The gunmen, while in the vehicle, shot at a guard post at the entry to the settlement, and then continued to the gas station which is also the site of a snack bar. A nearby yeshiva went into lockdown.
Israeli Defense Minister Yoav Gallant announced plans to convene a briefing with top security officials within hours of the attack. Kan reported that there were celebrations of the killing in major West Bank cities and in the Gaza Strip, initiated by terrorist groups Hamas and Palestinian Islamic Jihad. Hamas said the shooting attack Tuesday was triggered by the Jenin raid.
The shooting comes as tensions intensify in the West Bank. A day earlier, Israeli troops raiding the city of Jenin to arrest accused terrorists killed five people.
The Biden administration spoke out over the weekend against Israel's plans to build 4,000 new housing units for Jewish settlers in the West Bank. Israeli Prime Minister Benjamin Netanyahu also finalized plans to  transfer West Bank building decisions to Bezalel Smotrich, the extremist who is the finance minister. Smotrich has said he wants to limit Palestinian building and expand settlement building.
Kan reported that the dead terrorist was a resident of a village, Urif, close to Huwara, the Palestinian town where terrorists killed two Israeli brothers driving through in February. Settlers retaliated by raiding the village and burning cars and buildings.
—
The post Palestinian gunmen kill 4 Israelis in West Bank gas station appeared first on Jewish Telegraphic Agency.