Court orders defendants in Charlottesville neo-Nazi lawsuit to pay nearly $5 million for legal costs
(JTA) — The organizers of the deadly neo-Nazi Charlottesville rally in 2017 have been ordered to pay close to $5 million to plaintiffs for legal costs in a lawsuit, adding to the penalties already facing the mostly bankrupt crew of extremists.
The rally organizers were sued later in 2017 by Charlottesville residents who suffered trauma and injuries because of the deadly riots. The $4.91 million for lawyers fees and other expenses incurred by the plaintiffs is substantially less than the $13 million they sought, but adds to the debt that will likely follow the defendants for the rest of their lives.
In his decision released Tuesday, Magistrate Joel Hoppe cited the massive amount of research that the plaintiffs' legal team put into establishing that a conspiracy led to the deadly violence in the Virginia college town.
"Fact discovery in this case was complex, expansive, and voluminous," Hoppe wrote. "When Plaintiffs filed this lawsuit in October 2017, the world had seen and heard reports of the torch march, overtly racist and antisemitic chants, and violent clashes in Charlottesville a few months earlier. But '[t]he world had not yet seen or heard about the planning and coordination that enabled the conflagration'," he added, quoting a filing by the plaintiffs.
The legal team used message exchanges between the conspirators, among other sources.
In January, the judge in the case, Norman Moon, slashed the $26 million a jury awarded plaintiffs last year to $2.35 million, basing his ruling on a Virginia law that caps punitive damages at $350,000. The amount was nonetheless burdensome to an array of groups and individuals who have said that they were broke.
The lawyers were funded by a nonprofit set up to litigate the case, Integrity First for America, and by donations.
"The impact of this case will be felt for years to come," Amy Spitalnick, the executive director of Integrity First for America, told the Jewish Telegraphic Agency. "Not just on the defendants who continue to face major financial, operational, and legal consequences for their actions, but also in the broader fight against extremism as it serves as a model for accountability."
—
The post Court orders defendants in Charlottesville neo-Nazi lawsuit to pay nearly $5 million for legal costs appeared first on Jewish Telegraphic Agency.
Jewish community holds solidarity rally November 25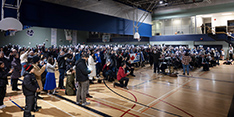 The Jewish Federation of Winnipeg held a rally in support of Israel on Saturday evening, November 25.
A number of speakers addressed the crowd of 800, including Rabbi Yosef Benarroch of Adas Yeshurun-Herzlia Congregation; Members of Parliament Ben Carr & Marty Morantz; Yolanda Papini-Pollock of Winnipeg Friends of Israel; Paula McPherson, former Brock Corydon teacher; and Gustavo Zentner, President of the Jewish Federation.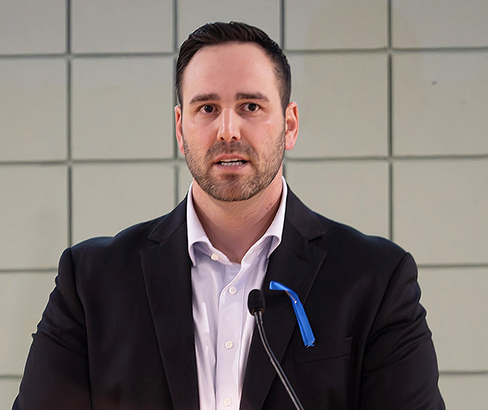 Click here to watch Ben Carr's remarks: https://www.youtube.com/watch?v=crfREGNRKfg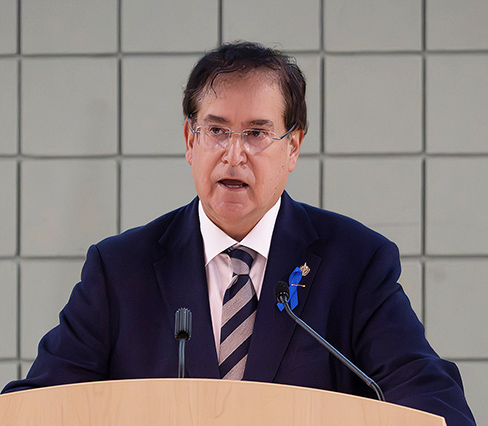 Click here to watch a video of Marty Morantz's remarks: https://studio.youtube.com/video/zHzC-iaqivg/ed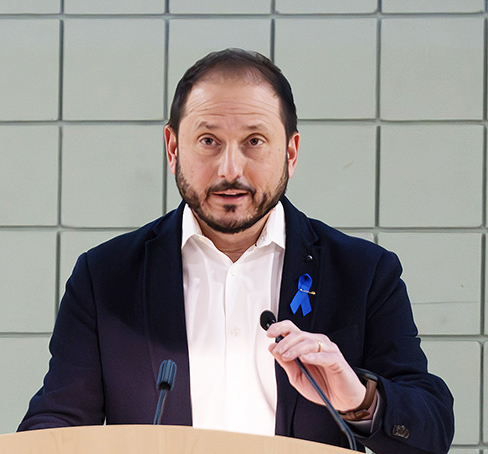 Click here to watch a video of Gustavo Zentner's remarks: https://www.youtube.com/watch?v=L3M_cCYuLgs
What is RTP and How To Find a High RTP Casino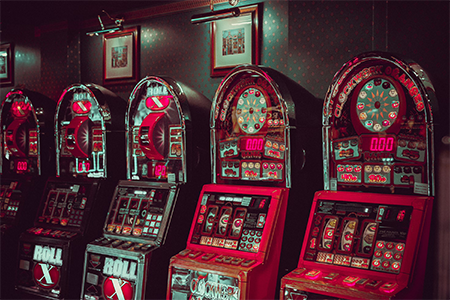 When it comes to online gambling, one term that often comes up is "RTP," which stands for Return to Player. RTP is a critical concept for both seasoned gamblers and newcomers alike, as it can significantly influence your chances of winning and enjoying a positive gaming experience.
Understanding RTP
Return to Player (RTP) is a percentage that represents the expected payout a casino game offers over an extended period. It's a statistical measure that indicates how much of the money wagered on a game will be returned to players in the form of winnings. In other words, the higher the RTP, the better your chances of winning in the long run.
For example, if a slot machine has an RTP of 96%, it means that, over time, it will pay out 96% of the total bets made on it, and the casino will keep the remaining 4% as profit. It's important to note that RTP is a long-term average, and individual players can experience wins and losses that deviate significantly from this percentage in the short term.
Why does RTP Matter?
Understanding the importance of RTP is crucial for any gambler. Here are some key reasons why RTP matters:
1. Player's Advantage: A high RTP indicates that you have a better chance of winning back your wagered money over time. It provides a player with an edge in the long run, making it a crucial factor when selecting a game or casino.
2. Fairness: RTP is a way to ensure fairness and transparency in the gambling industry. It allows players to gauge the odds and make informed decisions, helping to maintain trust in the gaming community.
3. Game Selection: By understanding RTP, you can make more educated choices when it comes to choosing the games you play. Whether you prefer slots, table games, or video poker, knowing the RTP of different options can lead you to more favorable outcomes.
4. Comparative Analysis: RTP allows you to compare different games and casinos. This can help you find the best options that align with your gambling preferences and goals.
How to Find a High RTP Casino
Now that you grasp the significance of RTP, the next step is to find a high RTP casino. Here are some steps and considerations to help you in your search:
1. Research and Reviews: Begin by conducting thorough research on various online casinos. Read reviews and player testimonials to get an idea of their reputation and reliability. Trustworthy and reputable casinos are more likely to provide fair games with higher RTP.
2. Licensing and Regulation: Look for casinos that are licensed and regulated by reputable authorities, such as the UK Gambling Commission, the Malta Gaming Authority, or the Gibraltar Regulatory Authority. These regulatory bodies ensure that the casinos adhere to strict standards and offer fair games.
3. Game Selection: Investigate the casino's game library. A high RTP casino will typically offer a wide range of games with competitive return rates. Check the RTP of individual games to make informed choices.
4. Third-Party Audits: Some casinos undergo third-party audits to verify the fairness of their games. Look for casinos that display certificates from organizations like eCOGRA, iTech Labs, or TST, as these audits ensure that the games are genuinely random and unbiased.
5. Customer Support: Reliable customer support is an indicator of a trustworthy casino. If you encounter any issues or concerns, knowing that you can reach out to a responsive and helpful support team is essential.
6. Promotions and Bonuses: While bonuses can be tempting, don't solely rely on them when choosing a casino. High RTP casinos may not always have the most extensive bonus offers, but their focus on fair gaming should take precedence.
7. Banking Options: Check the available deposit and withdrawal methods. Reliable casinos offer secure and convenient banking options to ensure that your financial transactions are protected.
8. User Experience: A user-friendly interface and responsive website can make your gaming experience more enjoyable. Choose a casino that provides a smooth and hassle-free platform.
9. Responsible Gaming Measures: High RTP casinos often emphasize responsible gaming. They should have tools and resources in place to help players manage their gambling habits and promote a safe and enjoyable environment.
10. Progressive Jackpots: Some high RTP casinos offer games with progressive jackpots, which can be lucrative for players. These jackpots continually grow until someone hits the winning combination, often providing substantial payouts.
In conclusion, RTP is a fundamental concept in the world of online gambling. It directly impacts your chances of winning and the overall fairness of the games you play. Look for casinos offering the best returns but also focus on reliability and fairness. By following these steps, you can enhance your online gambling experience and increase your odds of winning over the long term. Remember that while RTP is a significant factor, it's not the only factor to consider.
Montreal suburb plans to impose a $1,000 fine for damaging or removing Israeli hostage posters