Hard-liner Bezalel Smotrich was just put in charge of Israel's settlements. Here's what that means.
(JTA) – Last week, Israeli Finance Minister Bezalel Smotrich got one of his longtime wishes: authority over the civilian life of settlers, and some Palestinians, in the West Bank. The role is a chance for Smotrich, a right-wing firebrand and staunch advocate of annexing settlements to Israel, to mold the territory according to his ideology. 
But this week, the perils of the job also became clear: After a Palestinian gunman shot and killed two Israelis in the village of Huwara on Sunday, a mob of settlers rampaged in the village, burning cars and buildings and injuring residents. 
In the days following, at least publicly, Smotrich has appeared conflicted over his response to the riots. He liked a tweet calling to "wipe out" the village, then issued his own tweet addressed to his "settler brothers" decrying the rampaging. Then he shared a third set of tweets that endorsed collective punishment — but not through mob violence — and compared the riot to nonviolent protests in Tel Aviv. 
Later in the week, he sympathized with the rioters and their goal. On Tuesday, he published a lengthy Facebook post in which he called the rioters "a small group whose patience ran out and who acted inappropriately." Part of him, he wrote, wanted "to identify with the pain and the anger and the feeling that it's impossible to sit quietly any longer."
On Wednesday, a journalist asked him to explain why he liked the tweet calling for the village to be "wiped out." "Because I think the village of Huwara should be wiped out, I think that the state of Israel should do it." A few hours later, he again walked back his statement: "To remove any doubt, in my words I did not mean wiping out the village of Huwara, but rather acting in a targeted way against terrorists and supporters of terror, and exacting a heavy price from them in order to return security to local residents."
Sunday's violence points to the contentious issues Smotrich will have to handle in his new role, coping with escalating violence as he and his partners seek to reshape life in the West Bank. 
Both Smotrich and his ideological foes are portraying his new job as the harbinger of a sea change in the territory — one that will expand the settlements and make them more entrenched. Meanwhile, the current Israeli government, which includes Smotrich and his far-right allies, has promised to build and recognize more settlements.
"The transfer of civilian authority over the settlements to us, and the beginning of the process of normalizing settlements, are also a great and strategic achievement," he wrote in the Facebook post on Tuesday. "Even if it takes time to ripen and change the rudder of the ship, it will lead, God willing, to a dramatic change."
Here's a rundown of who Smotrich is, what his new job involves, how it fits in with the Israeli government's settlement plans, and what his limits are. 
Who is Bezalel Smotrich, and what job did he just receive?
Smotrich, 43, is himself a settler and has served in Israel's parliament, the Knesset, for nearly eight years. During that time, he's been one of the most right-wing lawmakers in Knesset, and has faced blowback for comments denigrating Arab women and the LGBTQ community. 
He has also spent years calling for the annexation of settlements and proposing legislation to that effect, to no avail. But his fortunes changed last year, when his party, Religious Zionism, won 14 seats, becoming the Knesset's third-largest party. 
The coalition agreement the party signed in December with Israeli Prime Minister Benjamin Netanyahu pledges to give Smotrich authority over civilian life in the settlements. Governing all aspects of civilian life in the settlements is currently the province of Defense Minister Yoav Galant, and he and Smotrich clashed over the past couple of months. 
Smotrich made clear he was impatient to assume the new role, and was worried Netanyahu was balking. "Defense minister Galant's disavowal of the unequivocal agreement, and the prime minister's foot-dragging on the matter are unacceptable and will not be allowed to continue," he wrote on Twitter on Feb. 15.
But Netanyahu fulfilled the coalition agreement on Thursday, and in a deal signed by Netanyahu, Smotrich and Galant, Smotrich was handed authority over day-to-day affairs in the settlements. He tweeted that the deal entailed "A holiday for the residents of Judea and Samaria," the Israeli government's term for the West Bank. 
Does that mean Smotrich is about to annex the settlements to Israel?
No. The agreement explicitly counts out annexation, and Smotrich was at pains in December to assure Americans, in a Wall Street Journal op-ed, that annexation was not happening in the immediate future.
But Smotrich is now in charge of life in Area C of the West Bank, which makes up the bulk of the territory. All of the Israeli settlements are in Area C, where Israel has full control over civilian affairs. (The Palestinian Authority governs civilian life in Areas A and B, which comprise 40% of the West Bank and include the majority of the territories' Palestinians.) 
That is why critics of Netanyahu's government are claiming that an annexation plan is at the heart of Netanyahu's agreement with Smotrich. Michael Sfard, a prominent Israeli human rights lawyer, wrote that Smotrich is now effectively "the governor of the West Bank," because he will be able to largely erase legal boundaries between the settlements and Israel's recognized borders.
"Today the government of Israel has taken an action which entails de jure annexation of the West Bank," wrote in posts on social media. "Transferring powers to Israeli civilian hands is an act of de jure annexation because it entails removing power from the occupying military and placing it directly in the hands of the government — this is an expression of sovereignty."
Who's in charge of Israel's West Bank policy?
The particulars of the new arrangement in the West Bank, according to the deal signed on Thursday, are complex and a bit confusing. Smotrich is responsible for land use by Israelis and Palestinians in Area C, but it's not clear if he has authority over Palestinian freedom of movement into and out of the area. His full responsibilities are listed in annexes not made  public. The military, meanwhile, retains the authority to evacuate illegally built settlement outposts, though Smotrich may be able to stall that process.
That means it's not clear who's on top, except for a provision that makes Netanyahu the arbiter of any disputes between Smotrich and Galant, or Smotrich and the military.
The agreement does pledge to erase divisions between Israel and the Jewish settlements. It says Smotrich will launch an initiative called "Equality of Citizenship" that will "improve and streamline services in Judea and Samaria" through Israeli government ministries — that is, not via the military that has been in charge of such matters for more than half a century.
How is the U.S. responding?
The Biden administration, which has otherwise maintained friendly engagement with Netanyahu's new government, had reportedly  pressured him to renege on the new job for Smotrich. Biden officials found an ally on that issue in Israel's defense establishment, which also was loath to hand over any degree of control to Smotrich, Axios reported.
And confusion in the chain of command when it comes to dismantling settlements may prompt the Biden administration to intervene, said Daniel Kurtzer, a former U.S. ambassador to Israel.
"The critical issues that we need to look at, they're happening all over the place, whether it's the transfer of authority from the Minister of Defense to Minister Smotrich for control over the civil administration, whether it's the regularization of these outposts or their legalization," said Kurtzer, who was speaking in a Zoom call last week organized by the Jewish Democratic Council of America.
Criticism also came from Israel's opposition. Benny Gantz, a former defense minister and IDF chief of staff, tweeted out a confusing flow chart of the new division of responsibilities between Smotrich and Galant.
"This doesn't look like a chain of command," he wrote. "This looks like a labyrinth that endangers Israel's security."
What's next?
Smotrich has already said he plans to accelerate the building of Jewish settlements and limit building by Palestinians in Area C. Palestinians say they build without permits in the area because the Israeli authorities rarely grant building permits. That's unlikely to change now.
On Tuesday, Smotrich pledged that an illegal settlement that has repeatedly been dismantled will be rebuilt and recognized by the government. And his first comment after the agreement was reached was to reiterate his pledge to limit Palestinian rights.
He said, "We will act with determination to stop the illegal Arab takeover of open lands in Judea and Samaria."
—
The post Hard-liner Bezalel Smotrich was just put in charge of Israel's settlements. Here's what that means. appeared first on Jewish Telegraphic Agency.
Jewish community holds solidarity rally November 25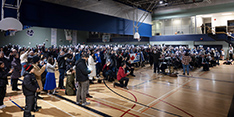 The Jewish Federation of Winnipeg held a rally in support of Israel on Saturday evening, November 25.
A number of speakers addressed the crowd of 800, including Rabbi Yosef Benarroch of Adas Yeshurun-Herzlia Congregation; Members of Parliament Ben Carr & Marty Morantz; Yolanda Papini-Pollock of Winnipeg Friends of Israel; Paula McPherson, former Brock Corydon teacher; and Gustavo Zentner, President of the Jewish Federation.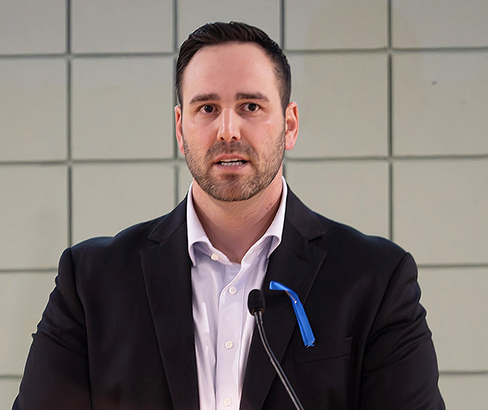 Click here to watch Ben Carr's remarks: https://www.youtube.com/watch?v=crfREGNRKfg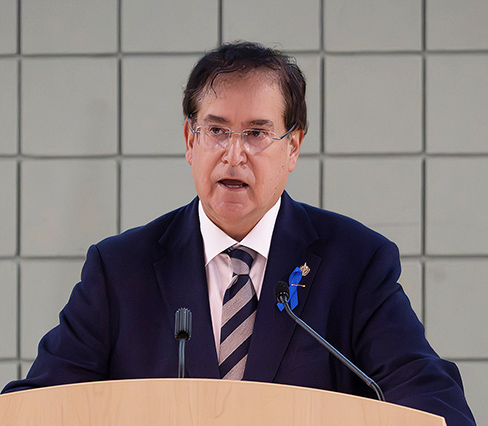 Click here to watch a video of Marty Morantz's remarks: https://studio.youtube.com/video/zHzC-iaqivg/ed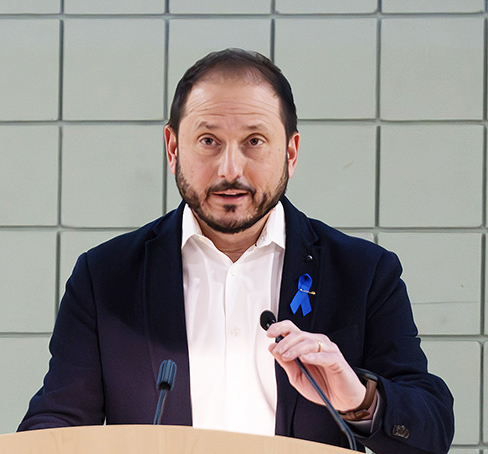 Click here to watch a video of Gustavo Zentner's remarks: https://www.youtube.com/watch?v=L3M_cCYuLgs
What is RTP and How To Find a High RTP Casino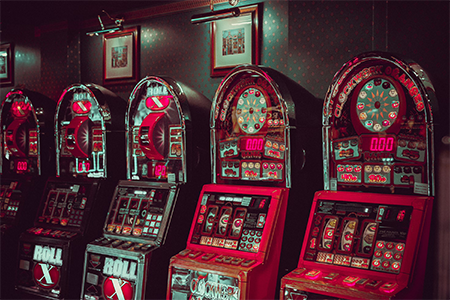 When it comes to online gambling, one term that often comes up is "RTP," which stands for Return to Player. RTP is a critical concept for both seasoned gamblers and newcomers alike, as it can significantly influence your chances of winning and enjoying a positive gaming experience.
Understanding RTP
Return to Player (RTP) is a percentage that represents the expected payout a casino game offers over an extended period. It's a statistical measure that indicates how much of the money wagered on a game will be returned to players in the form of winnings. In other words, the higher the RTP, the better your chances of winning in the long run.
For example, if a slot machine has an RTP of 96%, it means that, over time, it will pay out 96% of the total bets made on it, and the casino will keep the remaining 4% as profit. It's important to note that RTP is a long-term average, and individual players can experience wins and losses that deviate significantly from this percentage in the short term.
Why does RTP Matter?
Understanding the importance of RTP is crucial for any gambler. Here are some key reasons why RTP matters:
1. Player's Advantage: A high RTP indicates that you have a better chance of winning back your wagered money over time. It provides a player with an edge in the long run, making it a crucial factor when selecting a game or casino.
2. Fairness: RTP is a way to ensure fairness and transparency in the gambling industry. It allows players to gauge the odds and make informed decisions, helping to maintain trust in the gaming community.
3. Game Selection: By understanding RTP, you can make more educated choices when it comes to choosing the games you play. Whether you prefer slots, table games, or video poker, knowing the RTP of different options can lead you to more favorable outcomes.
4. Comparative Analysis: RTP allows you to compare different games and casinos. This can help you find the best options that align with your gambling preferences and goals.
How to Find a High RTP Casino
Now that you grasp the significance of RTP, the next step is to find a high RTP casino. Here are some steps and considerations to help you in your search:
1. Research and Reviews: Begin by conducting thorough research on various online casinos. Read reviews and player testimonials to get an idea of their reputation and reliability. Trustworthy and reputable casinos are more likely to provide fair games with higher RTP.
2. Licensing and Regulation: Look for casinos that are licensed and regulated by reputable authorities, such as the UK Gambling Commission, the Malta Gaming Authority, or the Gibraltar Regulatory Authority. These regulatory bodies ensure that the casinos adhere to strict standards and offer fair games.
3. Game Selection: Investigate the casino's game library. A high RTP casino will typically offer a wide range of games with competitive return rates. Check the RTP of individual games to make informed choices.
4. Third-Party Audits: Some casinos undergo third-party audits to verify the fairness of their games. Look for casinos that display certificates from organizations like eCOGRA, iTech Labs, or TST, as these audits ensure that the games are genuinely random and unbiased.
5. Customer Support: Reliable customer support is an indicator of a trustworthy casino. If you encounter any issues or concerns, knowing that you can reach out to a responsive and helpful support team is essential.
6. Promotions and Bonuses: While bonuses can be tempting, don't solely rely on them when choosing a casino. High RTP casinos may not always have the most extensive bonus offers, but their focus on fair gaming should take precedence.
7. Banking Options: Check the available deposit and withdrawal methods. Reliable casinos offer secure and convenient banking options to ensure that your financial transactions are protected.
8. User Experience: A user-friendly interface and responsive website can make your gaming experience more enjoyable. Choose a casino that provides a smooth and hassle-free platform.
9. Responsible Gaming Measures: High RTP casinos often emphasize responsible gaming. They should have tools and resources in place to help players manage their gambling habits and promote a safe and enjoyable environment.
10. Progressive Jackpots: Some high RTP casinos offer games with progressive jackpots, which can be lucrative for players. These jackpots continually grow until someone hits the winning combination, often providing substantial payouts.
In conclusion, RTP is a fundamental concept in the world of online gambling. It directly impacts your chances of winning and the overall fairness of the games you play. Look for casinos offering the best returns but also focus on reliability and fairness. By following these steps, you can enhance your online gambling experience and increase your odds of winning over the long term. Remember that while RTP is a significant factor, it's not the only factor to consider.
Montreal suburb plans to impose a $1,000 fine for damaging or removing Israeli hostage posters