Israelis flock to this tiny town in Peru for vacation — and psychedelic spirituality
PISAC, Peru (JTA) — About 20 miles northeast of the tourist capital of Cusco, the small Peruvian town of Pisac sits nestled among the verdant Andes Mountains. Lined with cobblestone streets and two-story adobe houses, the town offers a distinct blend of ancient Incan culture and breathtaking landscapes. 
Pisac's main square, Plaza de Armas, is often filled with Indigenous women pulling alpacas, local art dealers selling their handmade artisanal wares and kids playing soccer — nothing out of the ordinary for a tourist town in the Andes. But directly across from the plaza's church, a recent addition to the square stands out.
A yellow flag with a blue crown is draped over the bannister of one of the two-story buildings flanking the square, reading "Mashiach" — "Messiah" in Hebrew.
The flag marks the building as an outpost of the Hasidic Chabad-Lubavitch movement, which has placed emissaries in dozens of countries. Opened in April, the Pisac outpost is Chabad's third in Peru, after Lima and Cusco. Leaders of Chabad Cusco decided to send an emissary to open a branch in Pisac because of a trend that locals here have noticed over the past few years: the town's popularity with Israeli tourists.
In Pisac, Hebrew is often heard more consistently on the streets than English or Quechua, the most widely spoken of Peru's indigenous languages. The local Chabad rabbi said that 50-100 people pack his Shabbat services every week. Multiple restaurants have translated their menus to Hebrew. Dozens of yellow stickers are scattered around the town of around 10,000 featuring the face of the Chabad movement's former leader, Menachem Mendel Schneerson, commonly known as the Lubavitcher Rebbe. 
"I love it here," said Liad Shor, a 26-year-old Israeli who has been in Pisac for more than a month. "Pisac is a very known place for Israelis to travel, so I wanted to check how it is."
The town is increasingly becoming a part of the "Hummus Trail," an informal route that many young Israelis follow after completing their mandatory army service. Functioning through word of mouth, the Hummus Trail has been used to refer to places in Southeast Asia, but in recent years it has been applied to regions of Latin America, too. Various stops across South America have become so popular with Israelis that locals have started to cater specifically to them.
But Pisac is not only a layover for young Israeli tourists looking for a few days of peace and quiet. Many slightly older Israelis, attracted to the spirituality infused in everyday life in Pisac — often involving locally-grown psychedelic substances — have chosen to call Pisac their permanent home.
Nitzan Levy, a 30-year-old Israeli from the Jerusalem area, is among the dozens of Israelis — possibly hundreds — who have moved to Pisac and the wider Sacred Valley region as an escape from Israeli society. 
"I'm making up data, but it's like 80% of Israelis are living with post-traumatic stress," Levy told the Jewish Telegraphic Agency. "I mean, it's a tough environment to live in when you're constantly in survival mode. So, living in alternative communities like here, or also like in Costa Rica, or in Guatemala, or in Thailand… you can get away from the intensity of it all and find your own healing. Because all of us have experienced war in some way or other and we need to heal as a society, but we cannot do it in Israel yet." 
The "healing" Nitzan refers to often comes in the form of what locals label "planta medicina," or psychedelics such as ayahuasca and San Pedro. For visitors from around the world, not only Israelis, Pisac has become a haven for those who wish to have an encounter with these plants, which can temporarily alter one's state of reality and heighten one's senses. It is legal here to partake in plant medicine ceremonies, and many decide to do so to heal childhood trauma, cure deeply-rooted addictions or attempt to have an encounter with the divine. 
Aminadav Shvat, a 36-year-old Israeli, also decided to settle in Pisac for the spirituality and plant medicine he found here. He was drawn to San Pedro, a psychedelic cactus indigenous to the Andes. He spoke to JTA while wearing tefillin from inside an Israeli restaurant he opened up in Pisac last year. 
"When we try some psychedelics, we actually find a connection very similar to Moshe Rabbeinu with the sneh," Shvat said, referring to the biblical story of Moses and the burning bush. "We strengthen the connection between humans and God."
"So I came to the Sacred Valley to try San Pedro but I stayed because there is a community of people working on themselves spiritually," he added. "There's a lot of magic here."
Shvat, who comes from a family of rabbis, decided to settle in Pisac and open a restaurant to serve as a gathering place for Jewish travelers. He organizes Shabbat dinners that are occasionally frequented by non-Jewish locals and last year organized an "alternative" Yom Kippur service complete with a meditation by a river. 
Rabbi Ariel Kadosh, the 25-year-old leader of Chabad Pisac and a former student at Chabad Cusco, had originally wanted to open up a branch of Chabad in Morocco with his wife Talia.
"At first, I had never heard of Pisac," Kadosh said. "But after arriving here, we realized that people come to Pisac for spiritual experiences…so I think it's a really good place for a Chabad."
Kadosh disagrees with those who try to connect with spirituality through psychedelic substances, but he does welcome the opportunity to speak with travelers about god and other spiritual topics after they have a psychedelic journey.  
He told a story of a spiritual seeker who wrote to the Lubavitcher Rebbe asking about the permissibility of using LSD as a means to connect with god. In response, the Rebbe said that the "Jewish way" is to attain spiritual heights through struggle.
"For me, specifically, I don't think it's right," Kadosh said about the use of psychedelics. "The Rebbe says it is not our way." 
Despite the town's peaceful facade, not everyone is happy with the influx of Israelis. Some locals expressed frustration to JTA with the young Israeli travelers, who they claim try to haggle excessively when buying things. Aminadav pointed to another phenomenon. 
"On the corner of the street, I put a sign in Hebrew for my restaurant," says Aminadav. "And someone put a sticker of the Palestinian flag with the words 'Israel, killer state.'"
Although the Schneerson stickers outnumber the ones with the Palestinian flag, the latter can also be found throughout the town.
Then last week, reports of a violent attack inside the Chabad house circulated on social media. In a post in a community Facebook group, someone accused a Chabad student of attacking a woman and threatening her with a blade. Comments on this post ranged from disbelief to statements such as: "Isn't that what they do in Palestine everyday?"    
The Chabad leaders claimed that a drunken local couple entered the building at 2 a.m. and started to make antisemitc comments, adding that the student was simply defending himself. Local police said that neither side had reported the incident in the end.
The new Chabad leaders are deterred by the recent tensions. Kadosh said that he plans on teaching Kabbalah classes on the roof of the new Chabad building and also wants to host nigun sessions, which involves chanting spiritual Hasidic melodies. 
After working with Israelis for more than 30 years, Sergio Quispe Maita can understand "70 to 80 percent of Hebrew." He began learning the language while working as a cook at an Israeli restaurant in Cusco called Nargila. He committed to learning three words a day, and now he converses in Hebrew at his very own Israeli restaurant in Pisac called Nafis.
Maita's restaurant is attached to Colores Hostel, one of the most popular hostels in Pisac for young Israelis — to the extent that some in town have even labeled it the "Israeli hostel." So the local restaurateur has daily opportunities to practice his Hebrew. 
"Thank God, I speak the language, so I understand them," he said. "And I know that with time, Pisac will be filled with many more Israelis because it is a small town and is very attractive to people looking to enjoy the quiet."
—
The post Israelis flock to this tiny town in Peru for vacation — and psychedelic spirituality appeared first on Jewish Telegraphic Agency.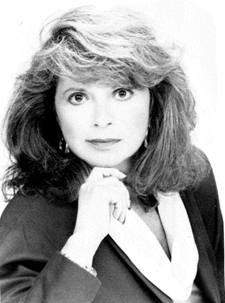 Phyllis Pollock died at home Sunday September 3, 2023 in Winnipeg, after a courageous lifetime battle with cancer.
Phyllis was a mother of four: Gary (Laura), daughter Randi, Steven (deceased in 2010) (Karen), and Robert. Phyllis also had two grandchildren: Lauren and Quinn.
Born in Fort Frances, Ontario on February 7, 1939, Phyllis was an only child to Ruby and Alex Lerman. After graduating high school, Phyllis moved to Winnipeg where she married and later divorced Danny Pollock, the father of her children. She moved to Beverly Hills in 1971, where she raised her children.
Phyllis had a busy social life and lucrative real estate career that spanned over 50 years, including new home sales with CoastCo. Phyllis was the original sales agent for three buildings in Santa Monica, oceanfront: Sea Colony I, Sea Colony II, and Sea Colony. She was known as the Sea Colony Queen. She worked side by side with her daughter Randi for about 25 years – handling over 600 transactions, including sales and leases within the three phases of Sea Colony alone.
Phyllis had more energy than most people half her age. She loved entertaining, working in the real estate field, meeting new and interesting people everyday no matter where she went, and thrived on making new lifelong friends. Phyllis eventually moved to the Sea Colony in Santa Monica where she lived for many years before moving to Palm Desert, then Winnipeg.
After battling breast cancer four times in approximately 20 years, she developed metastatic Stage 4 lung cancer. Her long-time domestic partner of 27 years, Joseph Wilder, K.C., was the love of her life. They were never far apart. They traveled the world and went on many adventures during their relationship. During her treatment, Phyllis would say how much she missed work and seeing her clients. Joey demonstrated amazing strength, love, care, and compassion for Phyllis as her condition progressed. He was her rock and was by her side 24/7, making sure she had the best possible care. Joey's son David was always there to support Phyllis and to make her smile. Joey's other children, Sheri, Kenny, Joshua and wife Davina, were also a part of her life. His kids would Facetime Phyllis and include her during any of their important functions. Phyllis loved Joey's children as if they were her own.
Thank you to all of her friends and family who were there to support her during these difficult times. Phyllis is now, finally, pain free and in a better place. She was loved dearly and will be greatly missed. Interment took place in Los Angeles.
Gwen Centre Creative Living Centre celebrates 35th anniversary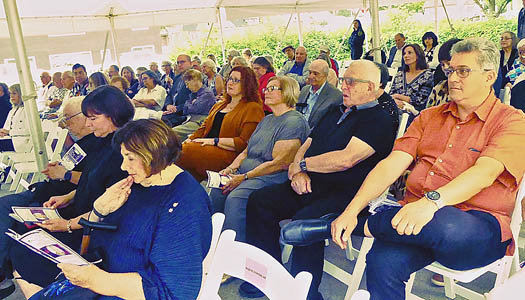 By BERNIE BELLAN Over 100 individuals gathered at the Gwen Secter Centre on Tuesday evening, July 18 – under the big top that serves as the venue for the summer series of outdoor concerts that is now in its third year at the centre.
The occasion was the celebration of the Gwen Secter Centre's 35th anniversary. It was also an opportunity to honour the memory of Sophie Shinewald, who passed away at the age of 106 in 2019, but who, as recently as 2018, was still a regular attendee at the Gwen Secter Centre.
As Gwen Secter Executive Director Becky Chisick noted in her remarks to the audience, Sophie had been volunteering at the Gwen Secter Centre for years – answering the phone among other duties. Becky remarked that Sophie's son, Ed Shinewald, had the phone number for the Gwen Secter Centre stored in his phone as "Mum's work."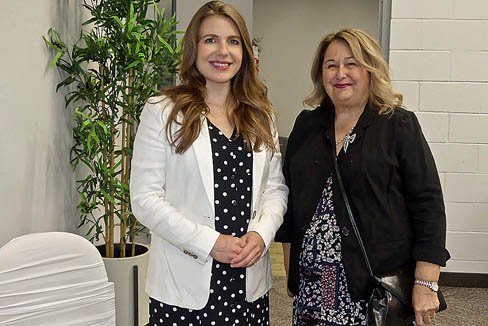 Remarks were also delivered by Raquel Dancho, Member of Parliament for Kildonan-St. Paul, who was the only representative of any level of government in attendance. (How times have changed: I remember well the steadfast support the former Member of the Legislature for St. John's, Gord Mackintosh, showed the Gwen Secter Centre when it was perilously close to being closed down. And, of course, for years, the area in which the Gwen Secter Centre is situated was represented by the late Saul Cherniack.)
Sophie Shinewald's granddaughter, Alix (who flew in from Chicago), represented the Shinewald family at the event. (Her brother, Benjamin, who lives in Ottawa, wasn't able to attend, but he sent a pre-recorded audio message that was played for the audience.)
Musical entertainment for the evening was provided by a group of talented singers, led by Julia Kroft. Following the concert, attendees headed inside to partake of a sumptuous assortment of pastries, all prepared by the Gwen Secter culinary staff. (And, despite my asking whether I could take a doggy bag home, I was turned down.)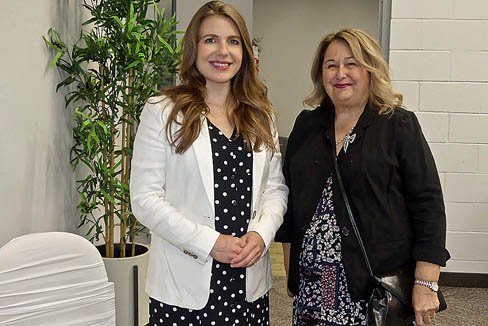 Palestinian gunmen kill 4 Israelis in West Bank gas station
This is a developing story.
(JTA) — Palestinian gunmen killed four people and wounded four in a terror attack at a gas station near the West Bank settlement of Eli, the Israeli army reported.
An Israeli civilian returning fire at the scene of the attack on Tuesday killed one of the attackers, who emerged from a vehicle, and two others fled.
Kan, Israel's public broadcaster, said one of those wounded was in serious condition. The gunmen, while in the vehicle, shot at a guard post at the entry to the settlement, and then continued to the gas station which is also the site of a snack bar. A nearby yeshiva went into lockdown.
Israeli Defense Minister Yoav Gallant announced plans to convene a briefing with top security officials within hours of the attack. Kan reported that there were celebrations of the killing in major West Bank cities and in the Gaza Strip, initiated by terrorist groups Hamas and Palestinian Islamic Jihad. Hamas said the shooting attack Tuesday was triggered by the Jenin raid.
The shooting comes as tensions intensify in the West Bank. A day earlier, Israeli troops raiding the city of Jenin to arrest accused terrorists killed five people.
The Biden administration spoke out over the weekend against Israel's plans to build 4,000 new housing units for Jewish settlers in the West Bank. Israeli Prime Minister Benjamin Netanyahu also finalized plans to  transfer West Bank building decisions to Bezalel Smotrich, the extremist who is the finance minister. Smotrich has said he wants to limit Palestinian building and expand settlement building.
Kan reported that the dead terrorist was a resident of a village, Urif, close to Huwara, the Palestinian town where terrorists killed two Israeli brothers driving through in February. Settlers retaliated by raiding the village and burning cars and buildings.
—
The post Palestinian gunmen kill 4 Israelis in West Bank gas station appeared first on Jewish Telegraphic Agency.